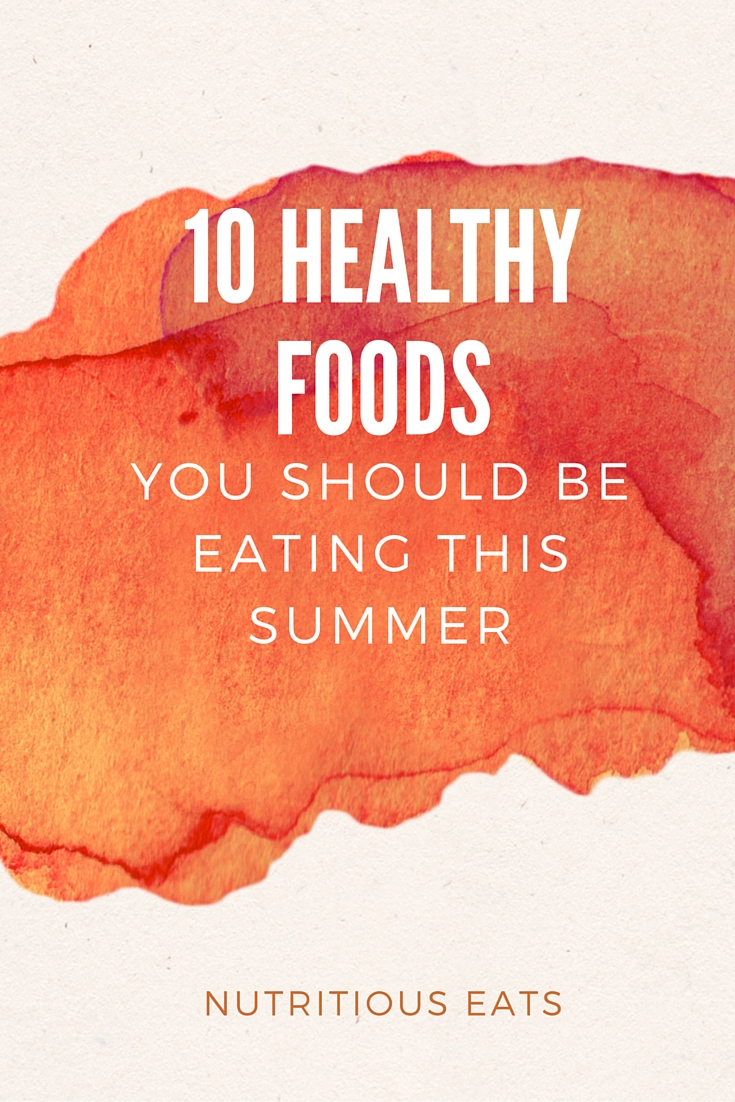 It's time to stock the house with food post-vacation. I feel like I did a pretty good job keeping up with a healthy diet and exercise while on my month stay in Hawaii. Check out my Instagram account for some of my Hawaii eats.
There was a little more indulgence on the booze, but now that I am home I am especially motivated to stock up on some delicious nutritious foods to fuel me through the remaining weeks before school starts again!
If you are making your grocery list, these are some things you should be putting in your cart.
Avocado 
The fruit with the fat. You might wonder how a food with such a high fat content could be good for you, but adding a little avocado to your diet can actually improve your health. Avocados are a rich source of monounsaturated fats, particularly oleic acid, which have been found stop help control diabetes and improve fat levels in the body. Avocados are also packed with potassium and folate, a nutrient essential for keeping nerves functioning properly and for moms-to-be in preventing birth defect.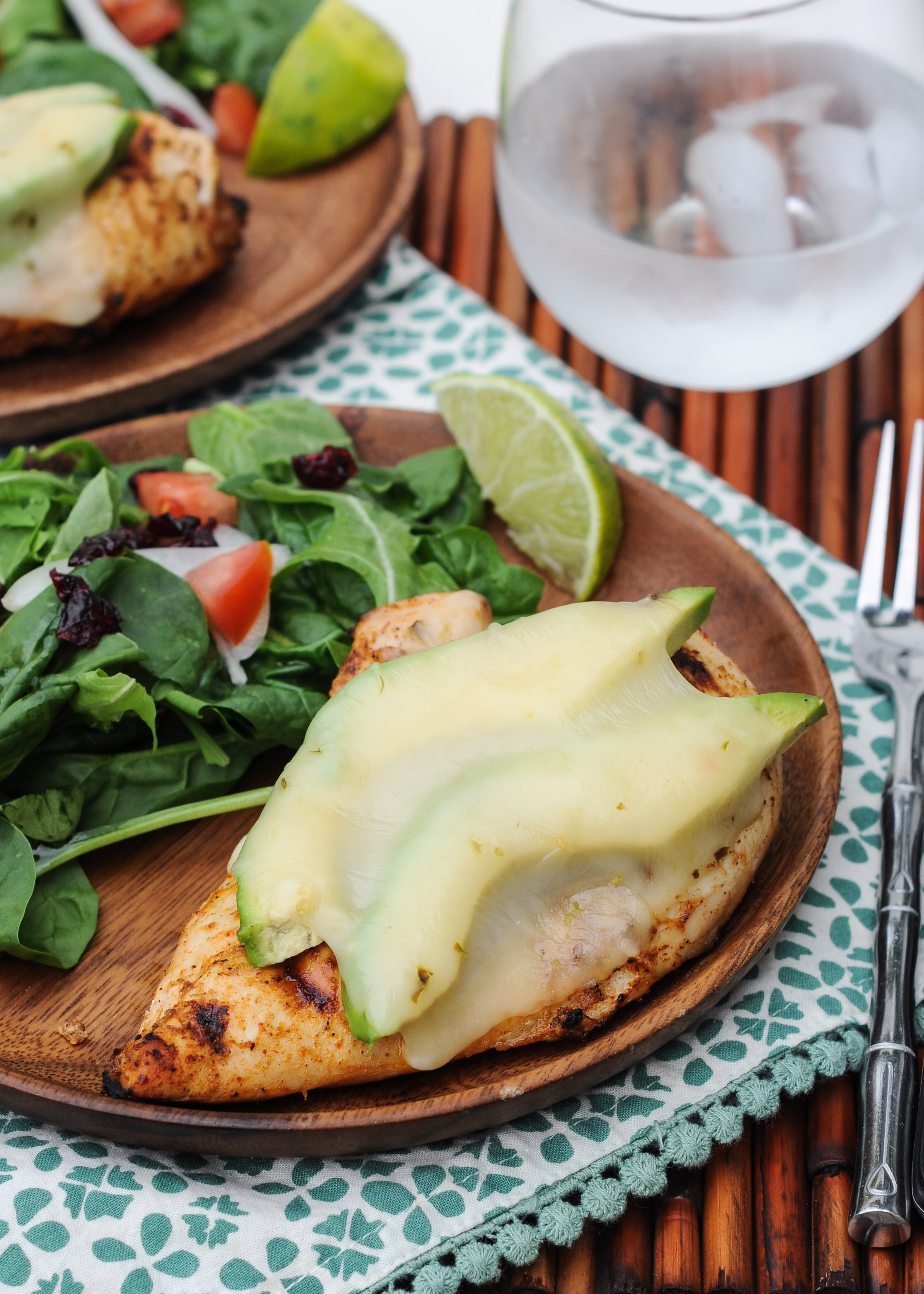 Coconut
The Palm tree, from which coconuts grow from, is known as "The Tree of Life". Eating coconuts are excellent from one's immunity. Whether you are consuming the juice, meat or oil from it, coconuts are a nutritious source of fiber, vitamins, minerals and amino acids. One of my favorite ways to enjoy it is using unsweetened shredded coconut in my oatmeal and coconut water in my smoothies. Sooooo good.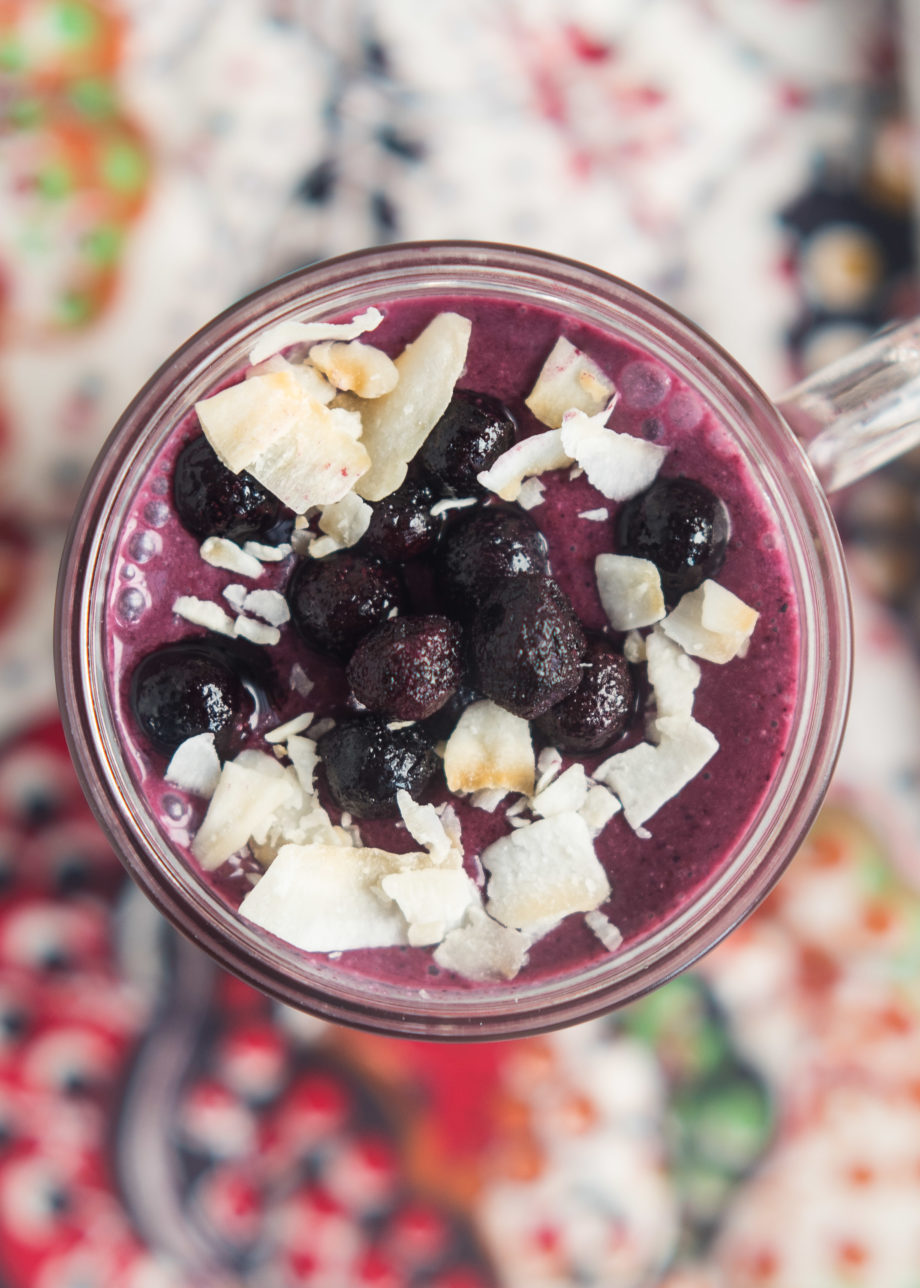 Cherries
I always look forward to when the beautiful fresh cherries are in season, but frozen cherries are also perfect for my smoothies. Cherries contain powerful antioxidants and other cancer-preventive compounds. They are linked to arthritis pain relief, inflammation reduction, lower risk of stroke and more. Enjoy them in salads, in smoothie bowls, plain as a snack or in a savory dish like pork.
Green Tea
Hot and thirsty but looking for a little boost? Try this lower caffeine drink that you can enjoy hot or on ice. Studies have suggested that green tea may help fight cancer and heart disease, lower cholesterol and help with dementia.
Mango
Some of the potential health benefits of consuming mangos include a decrease risk of macular degeneration, decrease risk of some cancers (breast, color, prostate), improvement in bone health and digestion, plus they are loaded with vitamins. Try this yummy grilled shrimp and mango salsa recipe I created for the Mango board over at FitFluential.com. It's a keeper!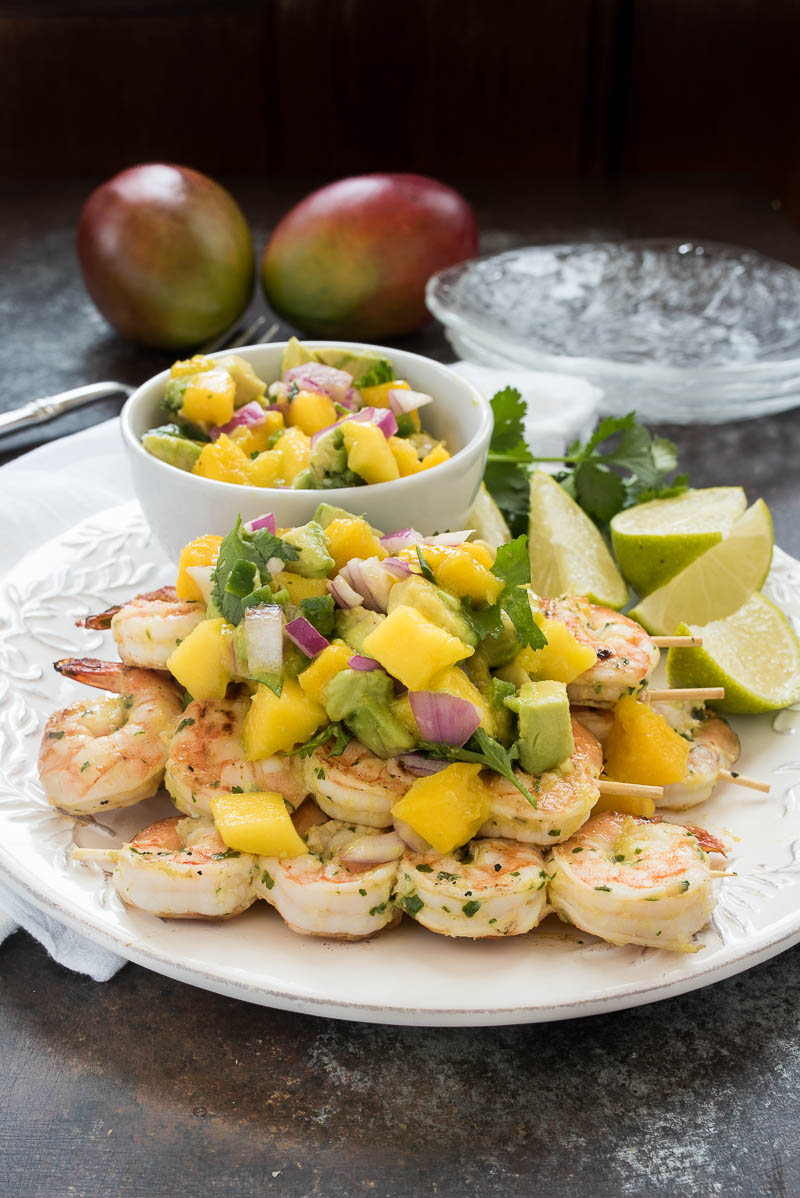 Melon
Cantaloupe, honeydew, watermelon- they all scream summer. Who needs dessert when you can cut into a sweet melon. They provide folate, a B vitamin that has been shown to lower risk of birth defects and heart disease. Melons are also high in potassium, which is essential for keeping blood pressure at healthy levels. Another figure-friendly benefit is that they are low in calories and fat!
Sweet Peppers
They range in color from dark green to bright red depending on how long they were left on the vine, but they are all delicious. Peppers are filled with nutrients and powerful antioxidants (beta carotene, Vitamin C) that have been shown to battle cataracts and heart disease and since they are mild enough to eat in large amounts, you can easily enjoy those health benefits. Try the mini sweet peppers for convenience and great flavor!
Tomatoes
Tomatoes contain compounds that can help prevent a number of serious conditions, from heart disease to cancer and cataracts. They also contain a red pigment called lycopene which acts as an antioxidant by preventing cell-damage from free radicals. The benefits of tomatoes are also linked to reduction in prostate cancers, as well as other cancers.
Tuna
Omega 3 fatty acids to help raise HDL, your good cholesterol and lower your bad cholesterol, or LDL.
Don't want to heat up the kitchen by oven cooking for an hour? A quick sear for this tuna is all you need or canned tuna is great in a salad.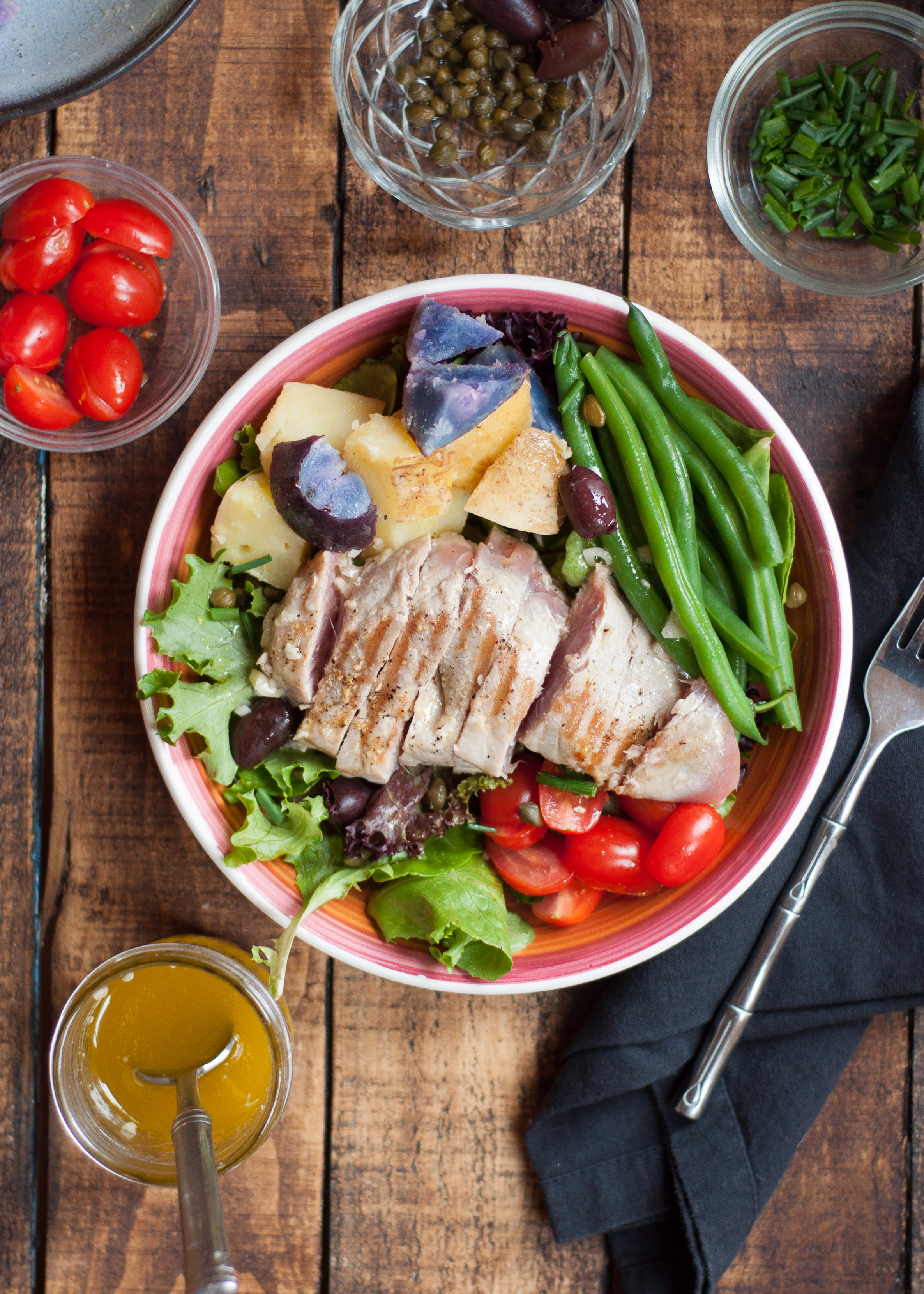 Water
We need water all year round, but in the summer we are liking to lose more through perspiration, urine and other body fluids. Water helps remove wastes from the body and it also helps with constipation. Not drinking enough water can also cause you to feel fatigue and hunger. In addition to drinking water, eat fruits and vegetables that have high water content such as melon, oranges and grapefruits.
Hope you are all enjoying your summer!