Ok so I am a bit inconsistent with postpartum or baby updates but that's okay because I am going to give you one right now!
Miss Evangeline is 4 months old today! I have been beyond blessed- she is such an easy child! Yes, my other 3 were also really good babies, but she wins the prize. Perhaps it's because she is a 4th child….or maybe it's just her personality.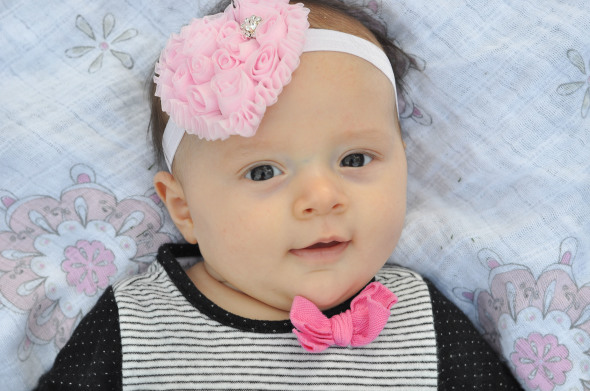 She doesn't cry a whole lot- just for usual baby stuff like when she is getting tired. Even when she has a dirty diaper she just kind of does this baby talk/yell sort of thing where it sounds like she is complaining, not crying. Hard to explain, but it's her "I've got a dirty diaper" sound.
Like my other 3 babies, I feed her on a schedule. Some people say babies at this young of an age shouldn't be on a schedule, but I've been doing it since about 2 months and it works for us. Same feeding times everyday and somewhat of a nap schedule. With my other babies, around 3-4 months I made sure all naps were taken in the crib, I haven't started this with her. Usually if she is comfy in the baby chair or swing I will just let her sleep. Her long afternoon nap is always in my bed after I've fed her. Honestly with being a fourth child I am just happy she gets to sleep at all during the day!
Baby stats:
Weight – I will fill this in tomorrow when she has her Doctor's appointment
Sleep – used to be great; Starting around 6-7 weeks I'd put her down by 8pm and wake her to "dreamfeed" her at 11pm then she wouldn't wake to eat until 4 or 5am and then fall back asleep until 7 or 8, BUT around 3 1/2 months she started waking at 2 or 3 am and then again at 5 or 6am and unfortunately is still on that pattern. Sleep regression stinks!
New developments– chewing on her hands nonstop, working on rolling over as she throws her head back when she is laying down, also feeling pretty strong when I sit her up (I am sure we still have a few months on this one though)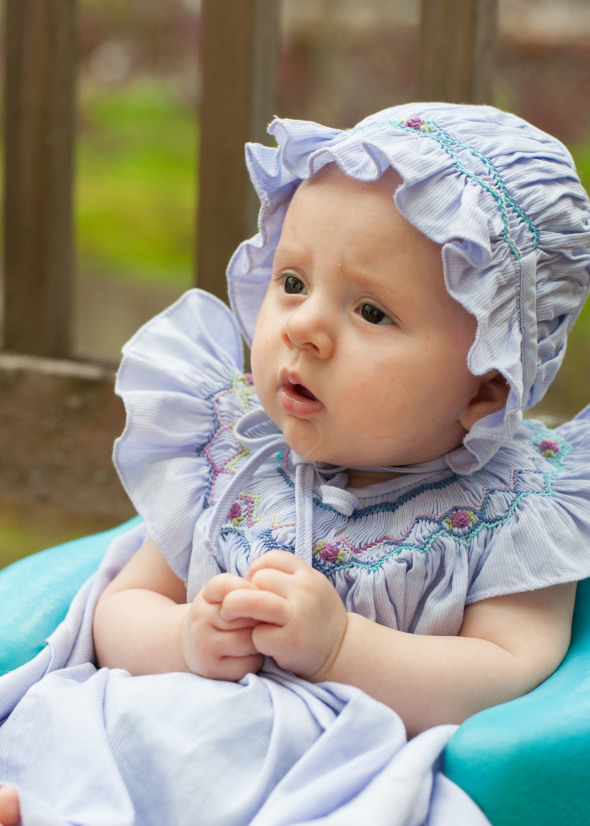 the iPhone sitting version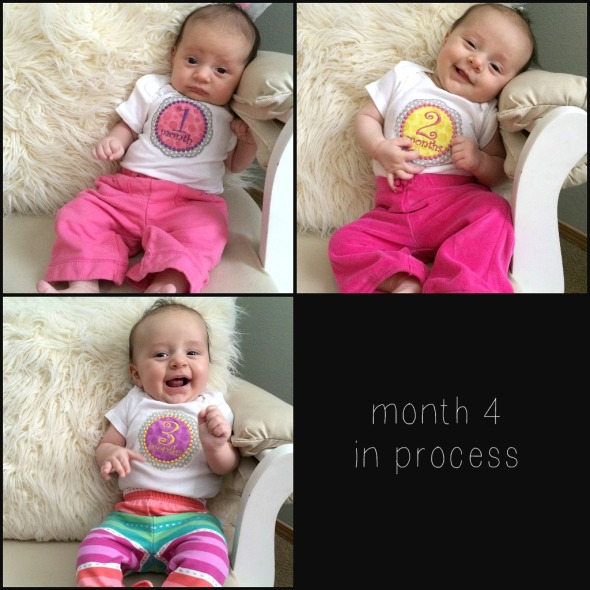 the iPhone laying version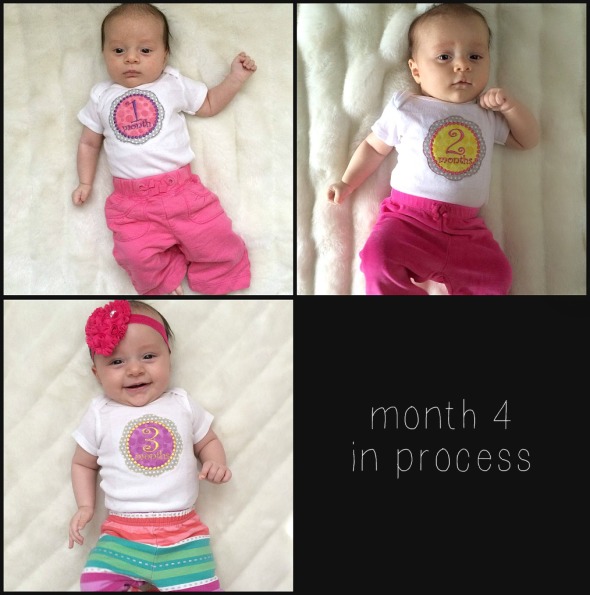 What have I been up to postpartum?
Weight– still 8-10 pounds above my usual weight. Apparently my body wants to hang onto those pounds. I don't mind the weight too much other than wishing I could fit into more of my pants but whatever, I'm not going to stress about it.
Exercise– 5 days a week- running, TRX or HIIT workouts
Sleep– Talked about this above, but I don't go to bed until 11:30pm after I feed her for the last time. Then I wake whenever she wakes and sleep as long as I can in the morning before everyone is up (which is getting earlier and earlier with the 5:59am sunrise). I don't do well when I am not rested. I keep saying her new crappy schedule must be due to a growth spurt or teething but I am waiting for it to pass. Mama needs more sleep!
Breastfeeding– exclusively (she eats like a champ)
Us on Easter day with the iPhone (wearing my Stitch Fix blouse by the way)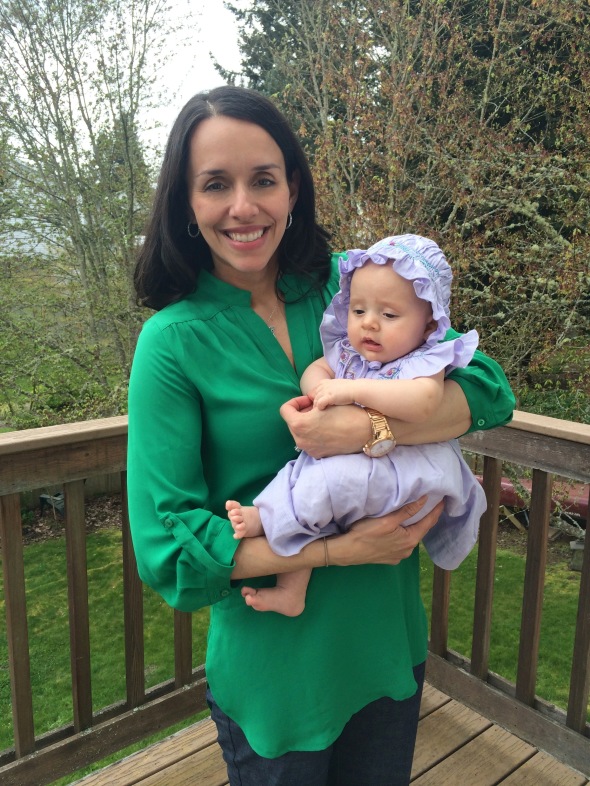 So there- the girl got her own post. She might be a 4th kid with no baby book but at least she still has a few pictures taken of her!
Questions: if you're a mom, did you lose baby weight right away or hang on to it? Do you make baby books for your kids (my other 3 children's books are only about 1/4 of the way through)?