I am not very good about trying new products mainly because I rarely have the time to leisurely grocery shop and peruse the aisles. I almost always have the kids with me and am instead in a mad rush to get out as quickly as possible. Anyone know the feeling?
So when I get to try knew products via Nutritious Eats I love it. I have been introduced to many new items that are a current part of my diet. One of these things I want to talk about today, hemp seeds. I received hemp seed hearts (which are just shelled hemp seeds) in my Bestowed box back in March and have been enjoying them since. I love them mixed in with my oatmeal- they add a little texture and nutty flavor.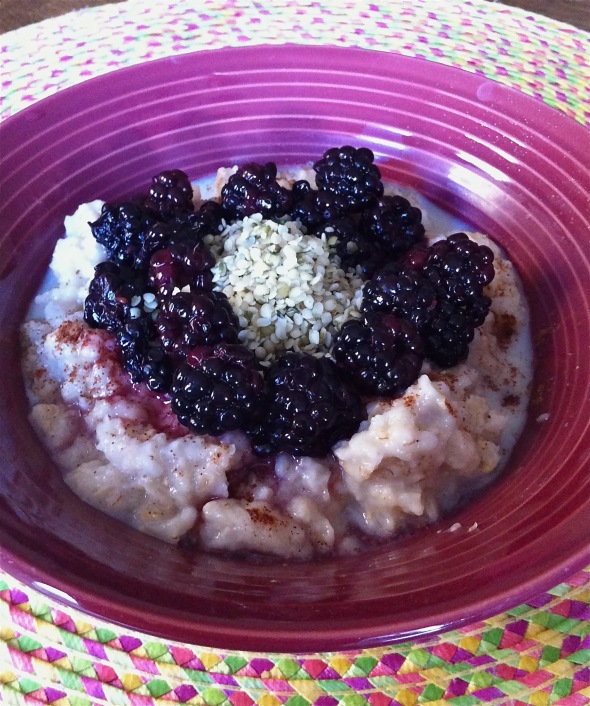 I did some research on their benefits and thought I would share.
Yes, hemp seeds are refined from hemp, a part of the cannibis plant. No they will not make you high. They come from different varieties of the plant and apparently the seeds don't contain any THC, the property responsible for the drug response.
With their nutty flavor reminiscent of a sunflower seed, hemp seeds can be eaten raw, ground into a meal, sprouted, made into hemp milk (similar to soy milk), prepared as tea and used in baking. Hemp seeds or or shelled hemp seeds can be eaten straight out of the bag, but products incorporating them include cereals, frozen waffles, hemp milk ice cream, hemp tofu, and nut butters.
A few companies produce items from the hemp seeds that include the seed oils, whole hemp grain, dehulled hemp seed (the whole seed without the mineral rich outer shell), hemp flour, hemp cake (a by-product of pressing the seed for oil) and hemp protein powder.
Benefits of Hemp Seeds:
high quality, highly digestible protein

perfect proportion of omega-6 to omega-3 fatty acids
contains all the essential fatty acids
nutty like taste goes well with many foods
raw, gluten-free, vegan
Good source of iron, phosphorus, magnesium and manganese
high amino acid content can beneficially affect muscle performance, stamina and recovery
can help reduce inflammation
Ways to Enjoy Hemp Seeds:
Breakfast- add a tablespoon or two to yogurt or cold or hot cereal such as oatmeal 

Salads- sprinkle a couple tablespoons of hulled hemp seeds over a salad
Smoothies- add a couple tablespoons to any smoothie mix
Cooked grains- incorporate a couple tablespoons into any cooked grain such as couscous, quinoa, bulgar, rice, etc.
Snacks- add to snacks like trail mix, popcorn or muffin mix
Unlike other seeds, you don't have to soak or grind them to make its nutrients available. They are tasty on their own but can be incorporated in just about any food. Hemp seeds can go rancid due to the oil and the germ inside the seed so regardless of the type or brand, seeds should to stored in the refrigerator or freezer or in a dark, cold, sealed container for maximum shelf life.
If the seeds don't interest you, try using the hemp oil or shelled hemp seeds called hemp hearts (pictures in my oatmeal above). There are so many great hemp products out there including flour, nut butter, milk, etc.
Questions: Have you tried hemp seeds or hemp hearts (shelled hemp seeds)? Have you tried a new-to-you food lately?