Sweet berries, fresh herbs, tangy cheese and a citrusy dressing make a perfect brunch salad.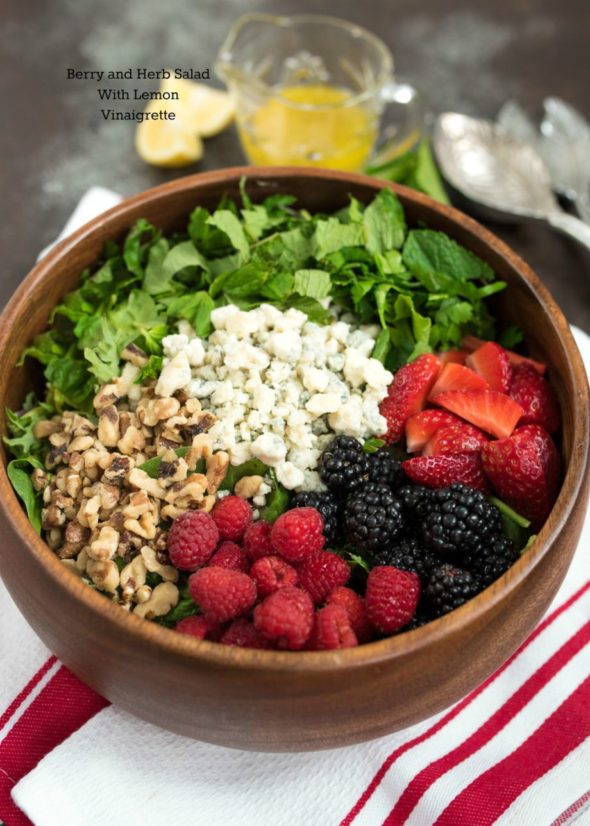 We are on the countdown to summer here- only 3 more weeks! And we are already having the brighter mornings and warmer weather. The kids and I are already planning out the things we'll do. Bowling, swimming, crafts, sleeping in (my main goal) etc. We also have our big trip to Hawaii, a couple visitors planned and we will go to San Antonio a couple times I am sure. So basically, summer is planned! Bring it on!
This berry and herb salad screams summer to me. As I mentioned in this post that you might want to pin for later, I am a huge salad lover. Although I eat them year round, I know a lot of people who crave them more in the summer. You don't have to turn on the oven, they are refreshing and won't weigh you down. If any of you have to get into a bathing suit, like me, this is a good thing.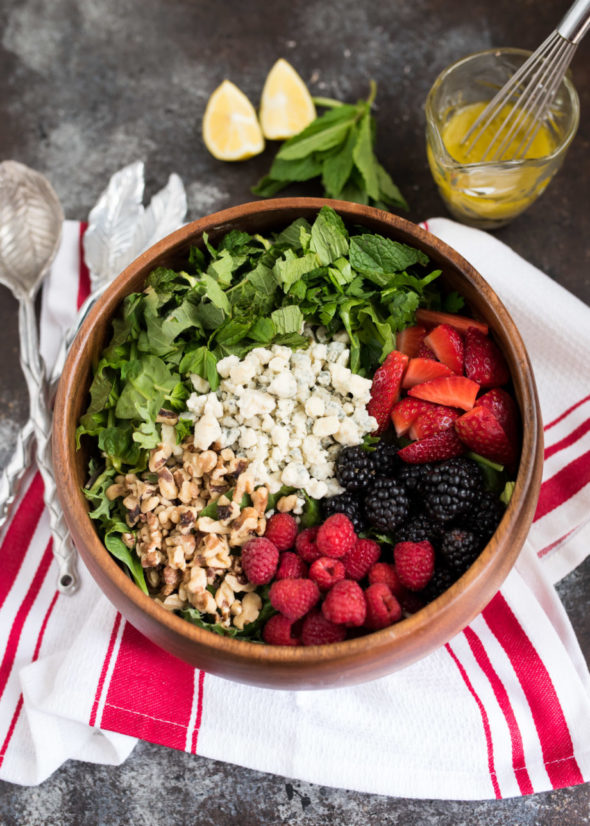 This one combines sweet berries (and make sure they are sweet), bright herbs with a tangy cheese and zesty dressing. Next time I think I would like to make candied walnuts or pecans like these, but I didn't have time.
Blue cheese is one that is growing on me slowly and slowly. I really prefer goat cheese, but wanted to branch out. Use what tangy cheese you like best!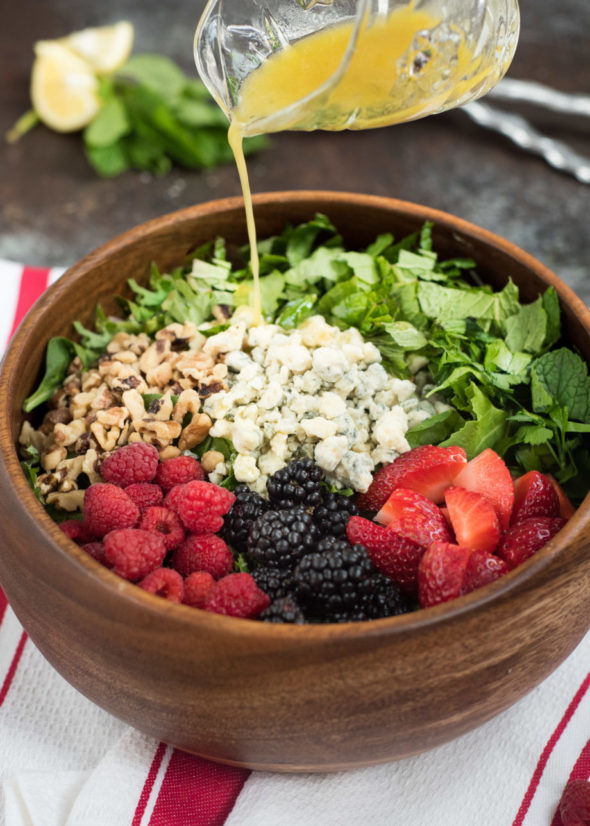 The real reason I love light salads is so I can make room for other treats like homemade ice cream! What is your favorite summer food?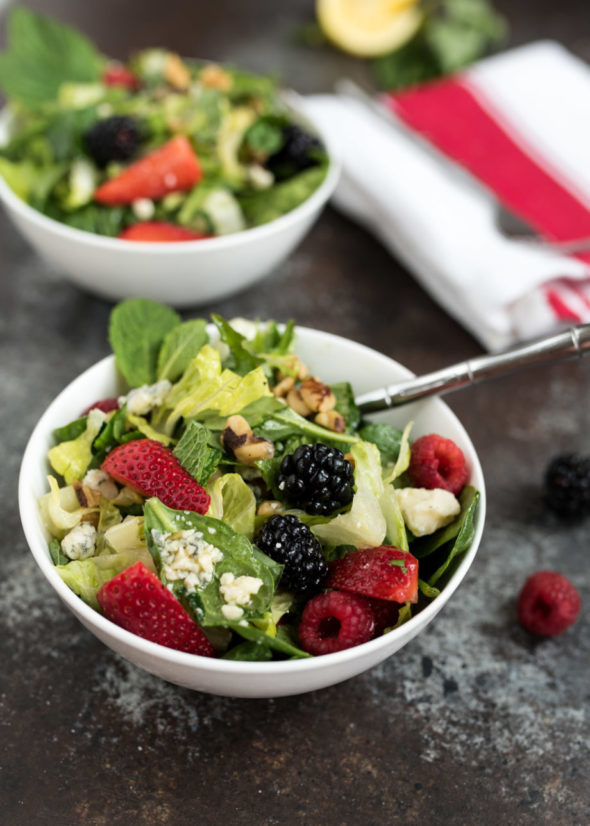 Berry Herb Salad
Sweet berries, fresh herbs and tangy cheese create a perfect brunch salad!
Author:
Melanie F. | Nutritious Eats
Ingredients
7-8 cups of greens
½ cup cut strawberries
½ cup raspberries
½ cup blackberries
½ cup toasted walnuts
½ cup crumbled blue cheese or goat cheese
¼ cup packed chopped fresh mint
¼ cup packed chopped fresh parsley
¼ cup packed chopped fresh basil
For the dressing:
3 tablespoons fresh lemon juice
2 teaspoon honey
1 teaspoon dijon
¼ cup, plus 1 tablespoon olive oil
pinch of salt and pepper
Instructions
For the dressing: In a small bowl, whisk together lemon juice, honey, dijon. Slowly drizzle in olive oil, continuing to whisk together. Season with a pinch of salt and pepper. Taste and adjust ingredients as needed.
In a small skillet, add walnuts and heat on low for ~5 minutes or until fragrant and lightly toasted. Meanwhile, combine salad greens, top with berries, crumbled cheese, fresh herbs and walnuts. Drizzle with dressing and toss together. Serve and enjoy!