Satisfy your Sonic Drive-In craving for a Cherry Limeade with a healthier, lower sugar alternative Cherry Limeade Smoothie.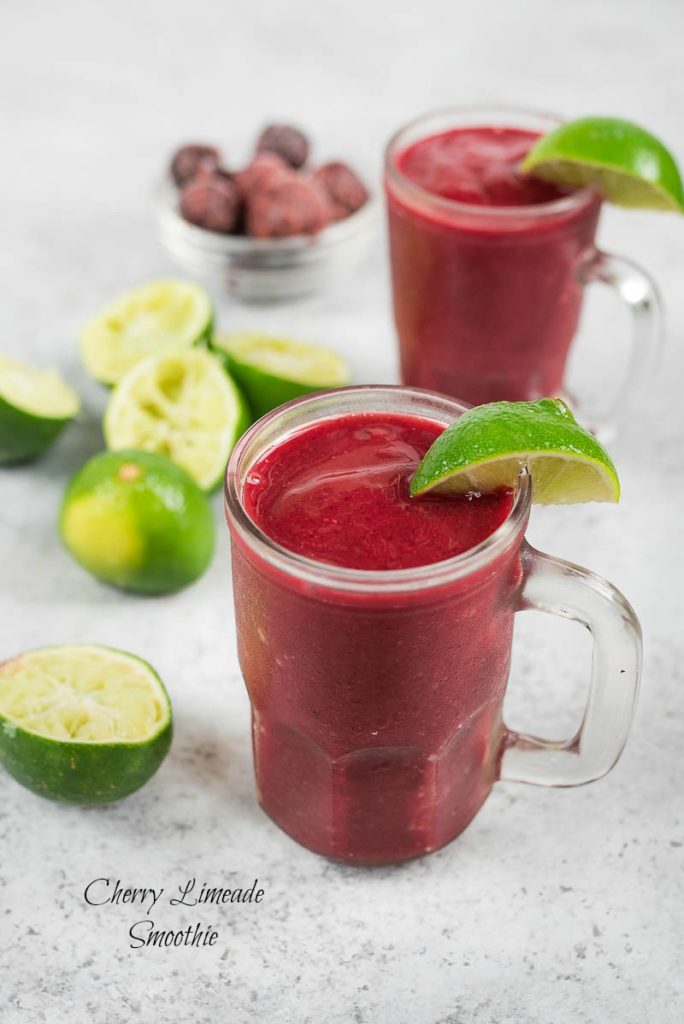 Any Sonic Drive-In lovers out there? For some reason that place just screams summer to me. I grew up with it as it was next to my middle and high school and I only allow my kids to have it very occasionally. Maybe a couple times over the summer. Cherry Limeade flavor is the way to go by the way.
But I can't get over the sugar content in the drinks. I looked up the nutrition information online and a small drink has 45 grams of sugar and 89 grams in a large and the Route 444 was well over 100 grams! Just a reminder, the recommendation for added sugars is no more than 6 teaspoons or 24 grams in one day.
My kids are pretty used to me talking about the negative effects of sugar intake- obesity, lack of concentration, malnutrition, etc. so they make sure to always ask me when they want dessert or sugary drinks. What's funny is even though my son loves all the treats, even he thought the Sonic slush was really sweet.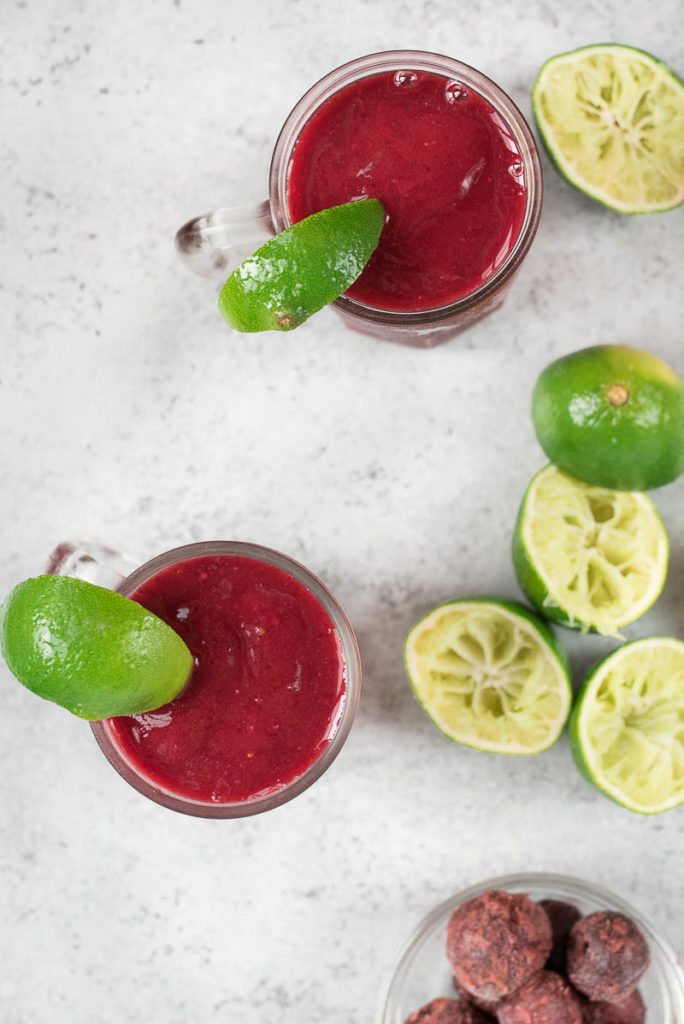 I thought this refreshing smoothie would really satisfy the craving for a Sonic slush and my kids LOVE smoothies. They slurped it down as usual. It's super tangy and tart from the lime juice which goes perfectly with the cherries. The little bit of apple juice helps to even out the flavors, but if you are more sensitive to tart citrusy flavors, omit the lime wedge.
You just need 4 ingredients for this simple drink- frozen cherries, limes, apple juice and a little agave or sweetener.
The cherries are a good source of fiber and Vitamin C and offer antioxidant protection, reduction in inflammation, arthritis pain relief and provide cancer-preventative compounds.
Limes provide a powerful antioxidant, Vitamin C to help fight cancer, heart disease and the common cold. The body also uses vitamin C to manufacture collagen, which is needed to help heal cuts and wounds. Additional health components are found in the skin or zest of the fruit and can block some of the cellular changes that can lead to cancer.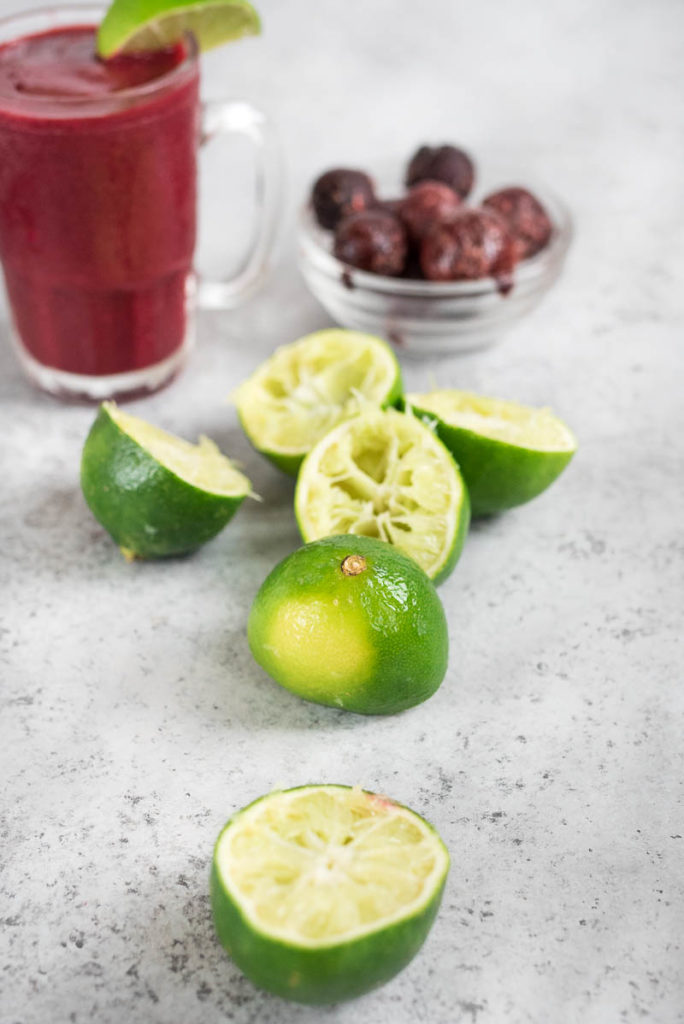 I won't be posting on Friday as I am heading to the NOW Foods Headquarters outside of Chicago for an event. I can't wait to share my experience with you!
Cherry Limeade Smoothie
Cherry Limeaid Smoothie Author: Melanie F. | Nutritious Eats Prep time: 5 mins Total time: 5 mins Serves: 2
Author:
Melanie F. | Nutritious Eats
Ingredients
10 ounce bag of frozen cherries
¼ cup fresh lime juice
1 fresh lime wedge (1/4 of a small lime or ⅙th of a large one)
⅓ cup apple juice
1 cup crushed ice
¼+ cup water
1½ teaspoon agave
Instructions
Blend together in a high speed blender until combined. Add additional tablespoons of water or apple juice until desired consistency.
Notes
For a less tart flavor, omit the lime wedge.
Looking for more smoothie recipes?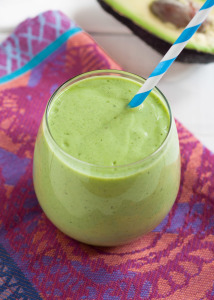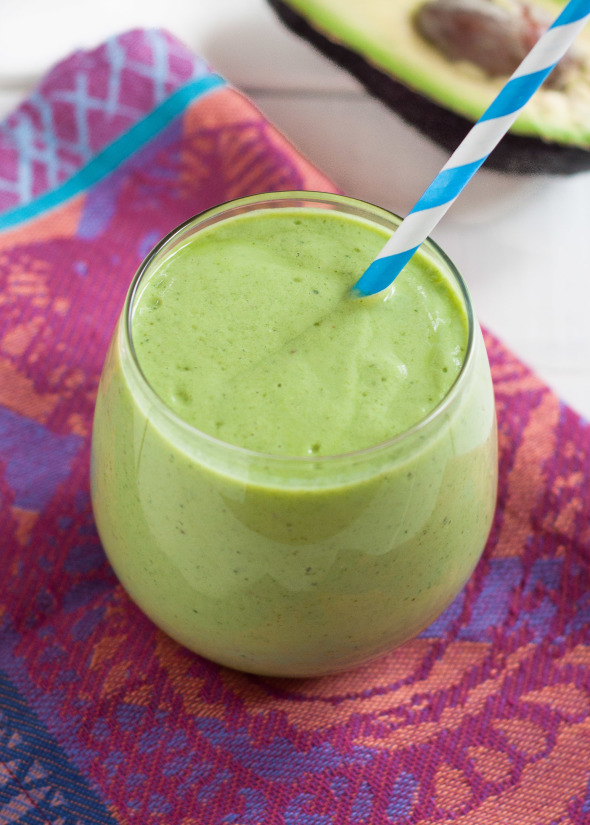 Wild Blueberry Coconut Smoothie