Traditional Cobb salad meets pasta in this protein-packed one dish meal. It's kid-friendly and great for leftovers!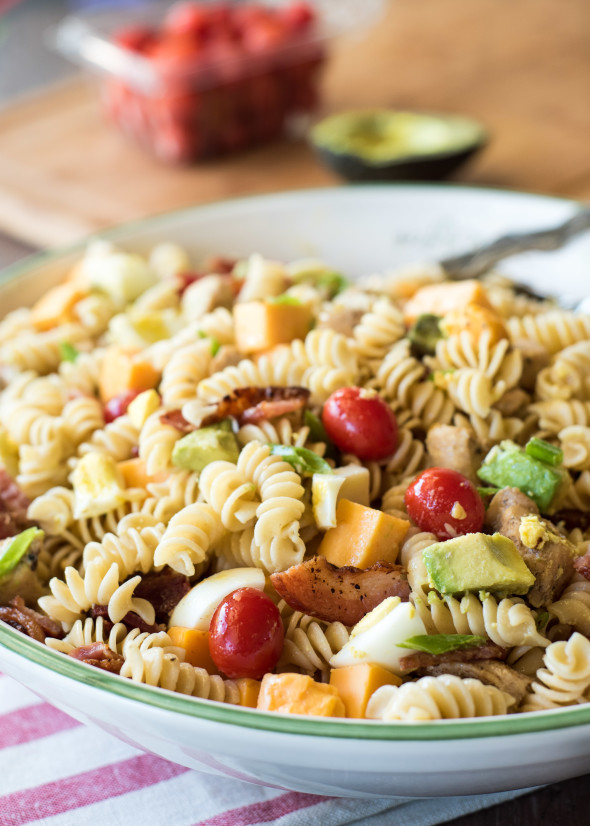 Disclosure: I was asked to participate in the #PastaFits campaign as a member of the Healthy Aperture Blogger Network. I was compensated for my time.
Now that we are a good month into school, I am learning all over again what does and doesn't work for our family. I have had less time for "multi-dish" meals and more time for one pot dishes and/or meals that make good leftovers.
Having extracurricular activities 3 out of the 5 school days means we are rushing to get somewhere and I've lost some kitchen time. That's ok, I am figuring out a plan focusing more on meal prep and meal planning, two crucial steps to a successful food week.
I always try to include quick-cooking, easy prep foods like pasta! My kids love it and are happy when dinner involves the forgiving and versatile grain, plus it makes great leftovers. And speaking of leftovers, pasta salad makes a great make-ahead kid-friendly meal.
I have been obsessed with Cobb salads lately and my kids have actually enjoyed them too, so I decided to turn the Cobb salad into a pasta salad, with kid-friendly swaps like cheddar for blue cheese and extra bacon. I like that this is a complete meal with protein from the chicken, eggs, cheese and bacon, the fiber and protein from the pasta and some veggies like tomatoes and avocado.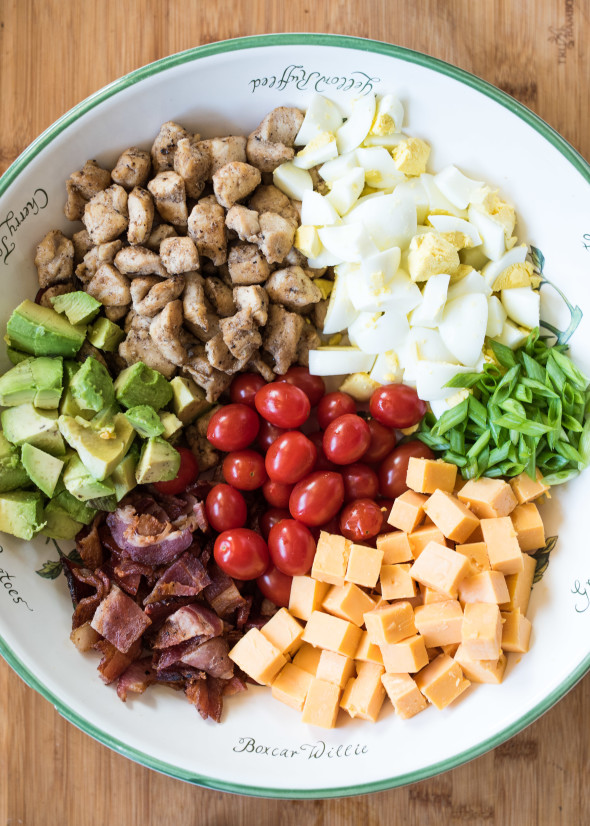 Pasta is the perfect foundation for a nutritious and filling meal. In order to keep calories in check, I made sure to add other ingredients, like protein-rich lean meats and nutrient dense vegetables to balance out the carbs. A pasta meal can easily fit into the My Plate Dietary Recommendations.
A true 1-cup serving is about the size of your fist, but paired with all these other goodies, you get a good sized portion and if you are eating at home you can toss this over a big big of leafy greens for an extra filling meal. We got about 7 servings out of this which means we each ate a little less than one serving of pasta.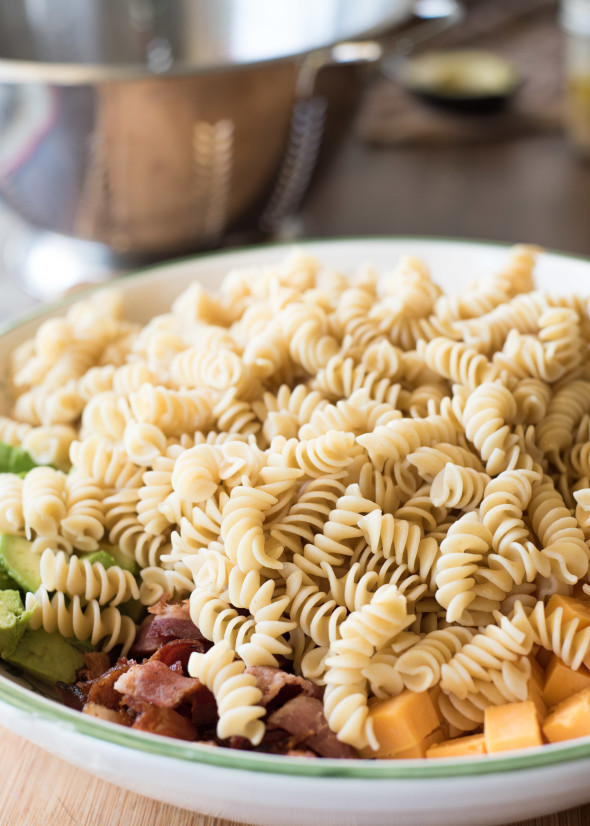 Are your kids not into Cobb flavors? Here are some other pasta salad combos your could try for back-to-school dinners or lunches. These are great eaten room temperature so they do well in a lunch box.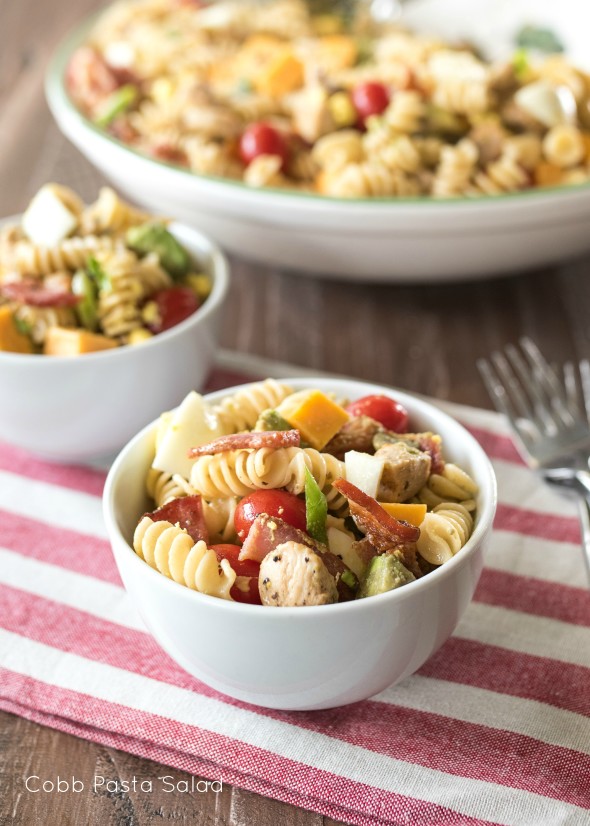 Make your own!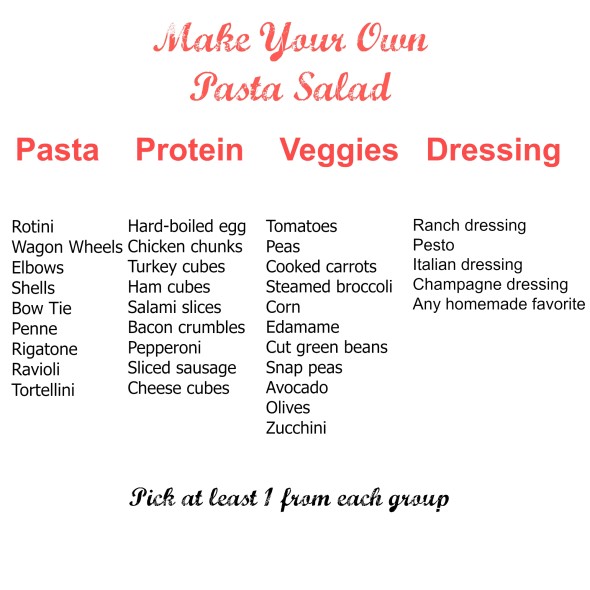 Serve cold or room temperature!
Need some other ideas? Check out the Pasta Fits website for more recipes, nutritional information and other resources.
Cobb Pasta Salad
Traditional Cobb Salad meets pasta in this great kid-friendly, one-dish meal.
Author:
Melanie F. | Nutritious Eats
Ingredients
12 ounces uncooked pasta, like rotini, penne, bow tie
1 lb chicken breast, cut into bite size pieces (seasoned with ¼ teaspoon salt, ⅛ teaspoon pepper and ⅛ teaspoon garlic powder)
1 avocado
1 cup cherry tomatoes
~1½ cup cheese cubes (~6-ounces of a block)
4 hard-boiled eggs, chopped
6 slices bacon cooked and crumbled
⅓ cup sliced green onions
For the Red Wine Vinaigrette (can sub store-bought dressing or ranch):
½ cup red wine vinaigrette
2 Tablespoon Dijon mustard
2 teaspoons agave
2 garlic cloves, minced
½ teaspoon black pepper
½ teaspoon salt
½ cup olive oil
Instructions
To make dressing: whisk together red wine vinegar, Dijon, agave, garlic pepper and salt in a bowl. Slowly whisk in olive oil and store in an airtight container (glass jars work great). Can be made ahead.
Cook pasta according to package instructions. Drain and set aside. Toss with a little oil if it's going to sit too long.
In a large nonstick or cast iron skillet, cook bacon over medium heat. Once done, remove and set aside. Crumble or cut bacon into bite size pieces. Drain the bacon grease from the pan, place skillet back over medium heat and add chicken. Cook for 6-8 minutes or until cooked through. Remove to bowl.
While bacon and chicken cook, combine other salad ingredients: tomatoes, cheese, egg, green onion and avocado (if you are not eating immediately you will want to hold off on adding because this will turn brownish over the days) in a large bowl. Add cooled cooked pasta, chicken and bacon. Toss to combine.
Pour half of the dressing over the pasta salad, toss to combine. Store in an sealed container in the refrigerator. Enjoy cold or room temperature. Keep remaining dressing to add as needed.
Notes
This pasta salad is lightly dressed using just half of the amount of the dressing made in order to make it more kid-friendly. I used extra dressing on the adult portions and any leftover dressing can be used for salads.

Omit anything your picky eaters might not like, such as the green onions.

What is your favorite pasta dish?!
Looking for other pasta dishes? Try these!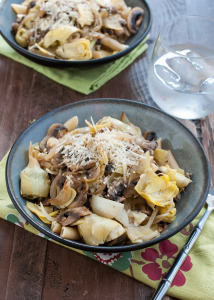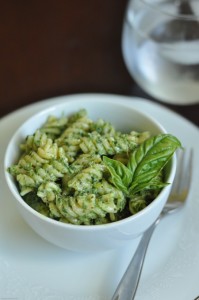 Chicken Sausage, Pepper and Onion Pasta with Goat Cheese