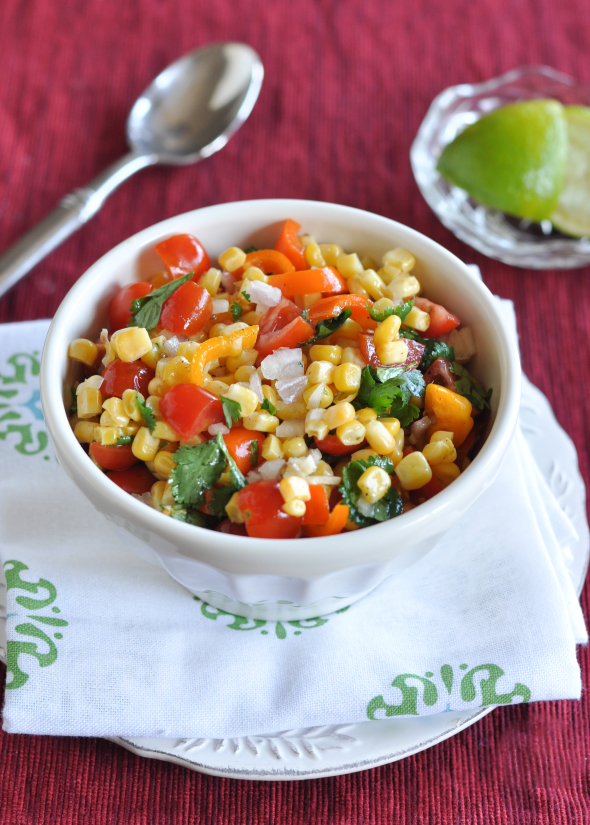 I am sort of addicted to this salad. I was trying to come up with a side dish last week when I thought we were out of all vegetables. I found a few sweet peppers, tomatoes and shallots in the drawer of my fridge and I always have frozen corn in the freezer. I think most people have had some version of this salad and often you'll see something similar in a salsa form. I haven't made a corn salad since last summer and this one is a little different because I omitted the black beans and added the sweet peppers and shallots.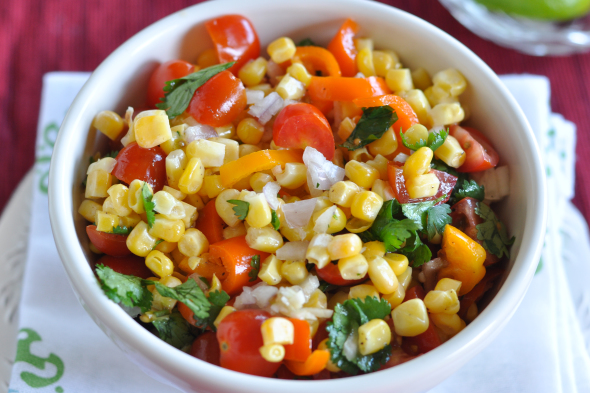 It's such an easy, super side that goes well with a variety of dishes- it can be served as a side dish along a protein, with a vegetarian meal, whenever you are making Mexican food. It's even great as a dip/salsa for tortilla chips.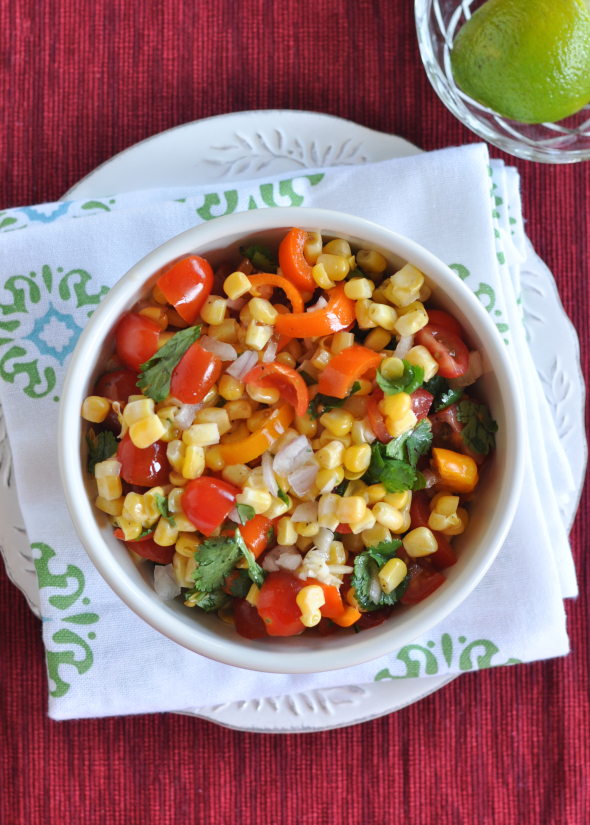 I started craving it and made it three times over the last week (by the way, those big bags of mini sweet peppers go a long way!).  It will be great to make again once I get my hands on some fresh summer corn. Which by the way, summer weather is here in Washington. High 70s, low 80s, blue skies…I am ready to start my regular weekly farmer's market shopping! Who has already started going?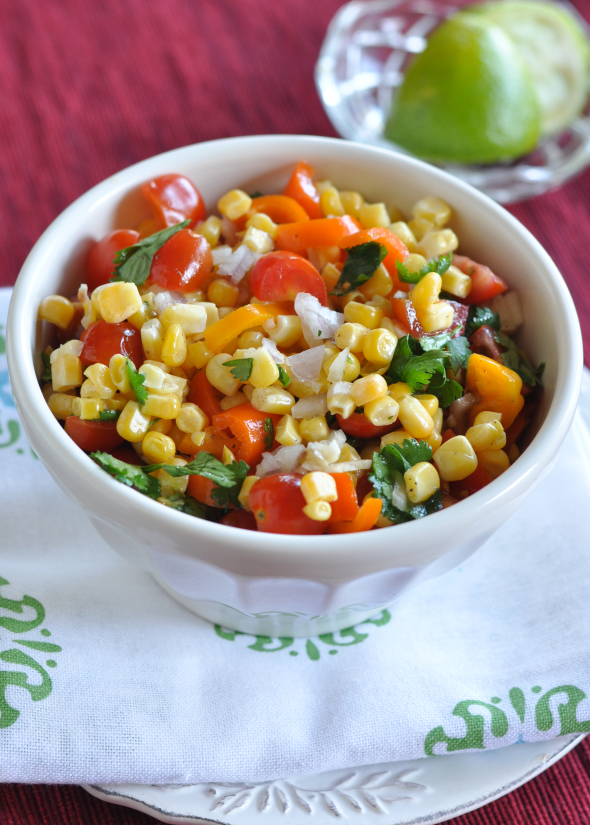 Meal Planning is going to be pretty simple for us this week. Again, I feel like we are always watching our spending so I can go crazy like I'd want to. We aren't doing anything special to celebrate Cinco de Mayo but I've got to at least make some Mexican food. Being from San Antonio, Texas means I am (sort of, not really, but sure feels like) I am part Hispanic.
Sunday
Crunchy Chicken Tacos, Hot Beans & Cheese, Lettuce, Tomato, Onion, Guacamole
Monday
Breakfast tacos, Corn and Tomato Salad
Tuesday
Vegan Burgers, Sweet Potato Fries
Wednesday
Homemade Mac and Cheese, Tossed Green Salad (going to make this more of an entree salad with loads of stuff for the adults)
Thursday
Asparagus and Green Onion Tart, Salad
Friday
Tomato, Basil, Mozzarella Mini Pizzas, leftover veggies
Saturday
Out to eat!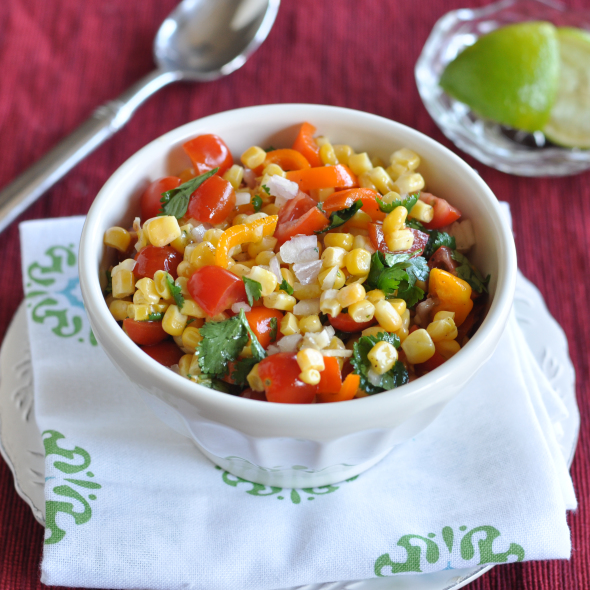 Corn and Tomato Salad
Ingredients
2 cup corn, fresh or frozen (thawed)
1 cup diced tomatoes
½ cup chopped sweet mini peppers
1 small shallot, minced (~3 Tablespoons)
½ cup chopped cilantro
2 Tablespoons olive oil
2 Tablespoons lime juice
1 garlic clove, minced
¼ teaspoon salt
¼ teaspoon black pepper
Instructions
Combine corn through cilantro in a medium sized bowl. Stir and set aside.
To make dressing, combine oil, lime juice, garlic, salt and pepper in a small bowl. Whisk well and pour over corn salad. Toss well to combine.
Happy Cinco de Mayo and have a great week!
Question: What are you making this week? Are you celebrating Cinco de Mayo?