Disclosure: I was asked to participate in the "#CrunchOn " campaign as a member of the Healthy Aperture Blogger Network. I was compensated for my time and also received free samples for recipe testing.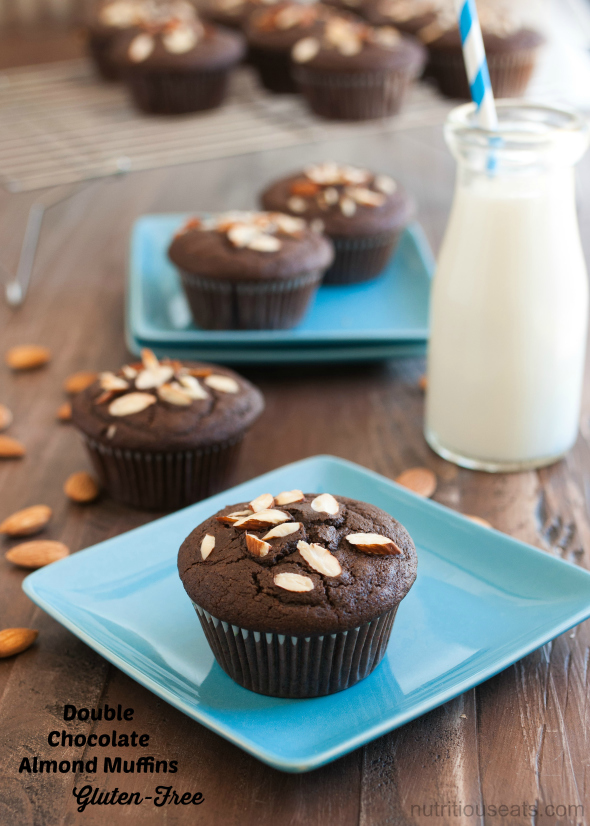 If I had to name one of the staple foods in my diet it would be nuts. Without hesitation. Almonds in particular are one of my absolute favorites for snacking and baking.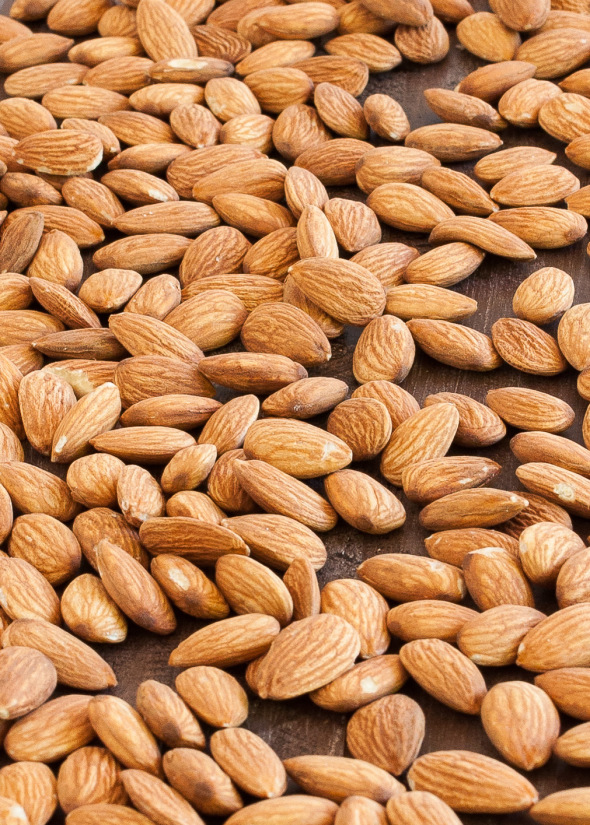 And you're in store for a treat because I used almonds five ways in these delicious chocolatey gluten free almond muffins. And that wasn't even my intention at first, but once I started creating this recipe I thought why not go for ALL things almond?! Let me tell you, it was a very smart decision!
One could even call these cupcakes, but the method of making is closer to a muffin plus they are frosting free (and that gives you an excuse to eat them for breakfast!)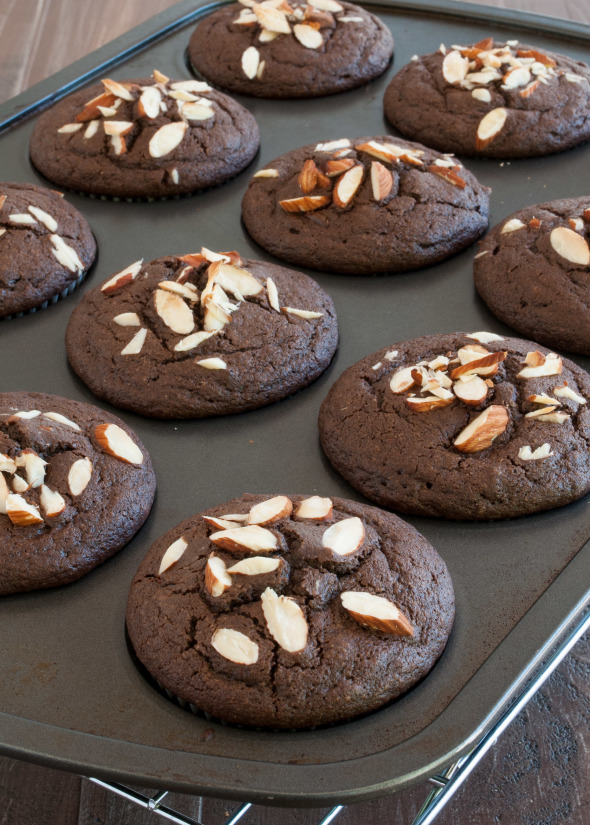 I always keep my pantry stocked with a giant bag of raw unsalted almonds so that I always have enough for making nut butter, my favorite energy bars and snack balls and for just straight up snacking. Almonds are also great for savory applications like crusting fish or chicken or adding to salads.
But I had a vision for a chocolate almond muffin…..and these turned out lovely. They got rave reviews from the teachers at my son's preschool as I brought them a batch for teacher appreciation week!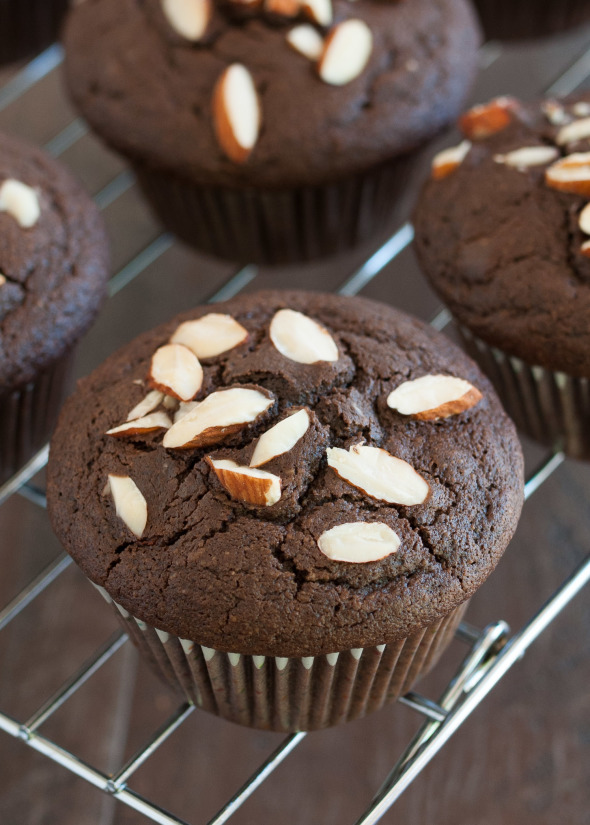 In order to make these rich chocolatey muffins, I used a mix of brown rice flour, almond flour and oat flour. Then I incorporated almond milk, almond butter, almond extract (which really gives them that nice almond flavor) and topped these beauties with some sliced almonds just to get a little #CrunchOn.
What a versatile nut to use it in five totally different forms to bring together this yummy treat. And when I say treat, it's not loaded with a ton of sugar like some muffin recipes and is full of quality ingredients, so I consider it good choice for a healthy breakfast or snack.
One of the reasons I love almonds, aside from their flavor, is that that they are packed with nutritious goodness. One serving has 160 calories, 6 grams of protein (they highest of all the tree nuts), 12 vitamins and minerals, and a good dose of magnesium.
With zero cholesterol or sodium and high amounts of antioxidant Vitamin E AND heart healthy monounsaturated fat, they make a great heart-healthy food! They are also a good for weight management as they are high in fiber (4 grams per serving) and satiating fat and protein. A small handful really does curb your hunger and cravings. Hard to beat that, right?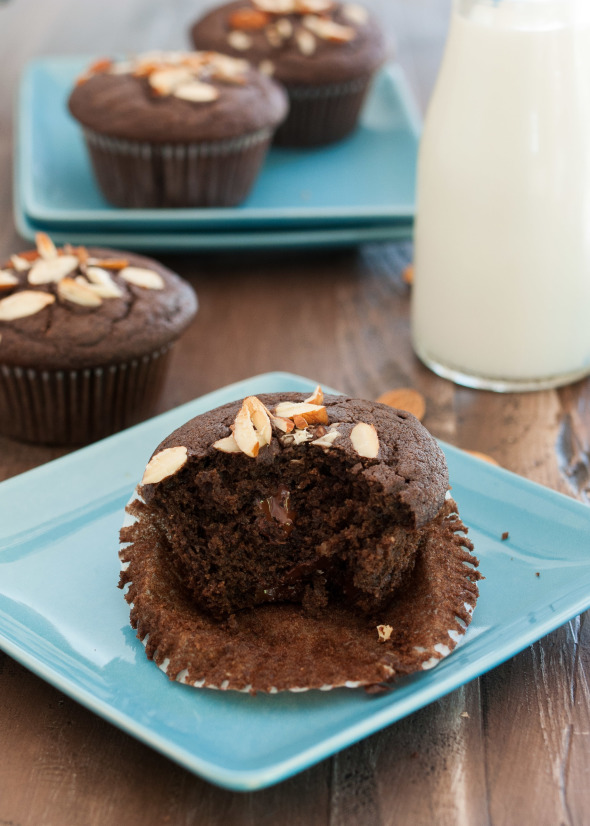 And chocolate and almonds is just a match made in heaven.
Even though I don't eat exclusively gluten free, I do like creating gluten-free treats because I always come across someone that does not tolerate it and it's obviously easier to find muffin recipes with regular all-purpose flour.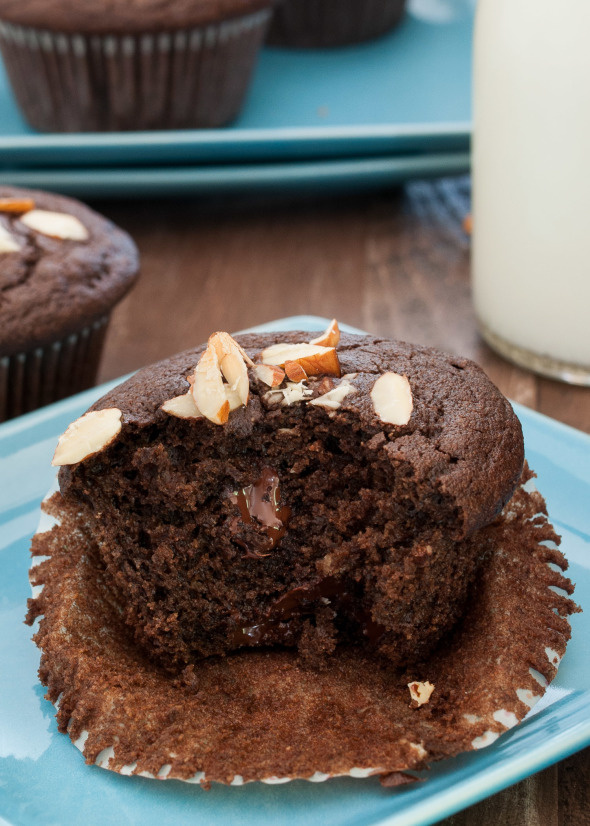 Do me a favor, go get your self some almonds and chocolate and make these muffins. They are deeeeelicious and I really think you'll love them!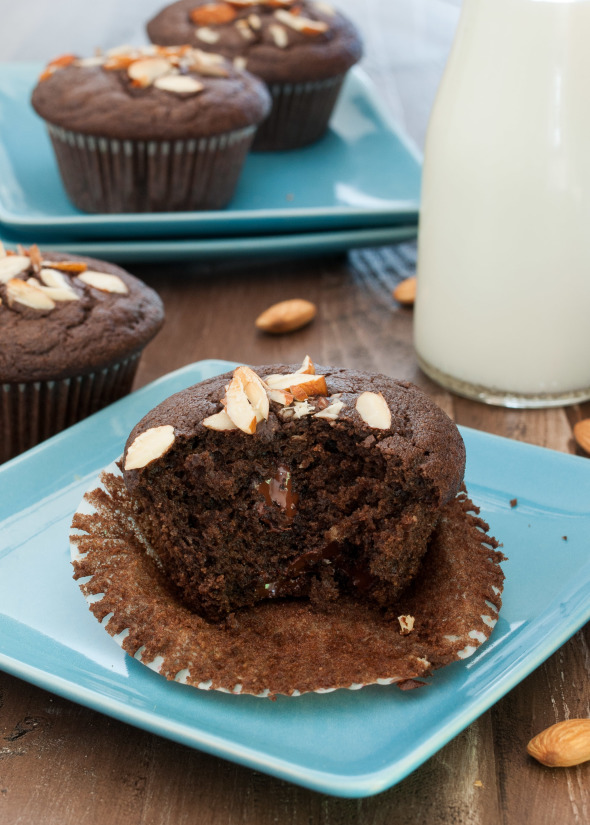 Double Chocolate Almond Muffins
Author:
Melanie F. | Nutritious Eats
Ingredients
½ cup brown rice flour
½ cup oat flour
½ cup almond flour
½ cup unsweetened cocoa powder
1 Tablespoon cornstarch
1½ teaspoon baking powder
½ teaspoon baking soda
¼ teaspoon salt
½ cup sugar
⅓ cup oil
⅓ cup natural almond butter
1 cup vanilla almond milk
2 eggs
¼ teaspoon almond extract
1 cup bittersweet chocolate chips
¼ cup chopped or slivered almonds for topping
Instructions
Line a 12-cup muffin pan with paper muffin cups. Preheat oven to 375 degrees. In a small bowl combine the dry ingredients: flours, cocoa powder, cornstarch, baking powder, baking soda and salt. In a large bowl, whisk together the sugar and oil. Add the eggs and whisk together. Next add the almond butter, almond extract, almond milk and stir until combined. Pour the dry ingredients into the wet ingredients and stir well until combined. Stir in chocolate chips. Using a ¼ cup measuring cup, scoop batter into a lined muffin cup. Divide any remaining batter evenly amongst the 12 muffin cups. Top with ~1 teaspoon of sliced almonds. Bake 16-17 minutes or until a toothpick inserted in the middle comes out clean. Cool muffins on a wire rack for 5 minutes before removing from pan.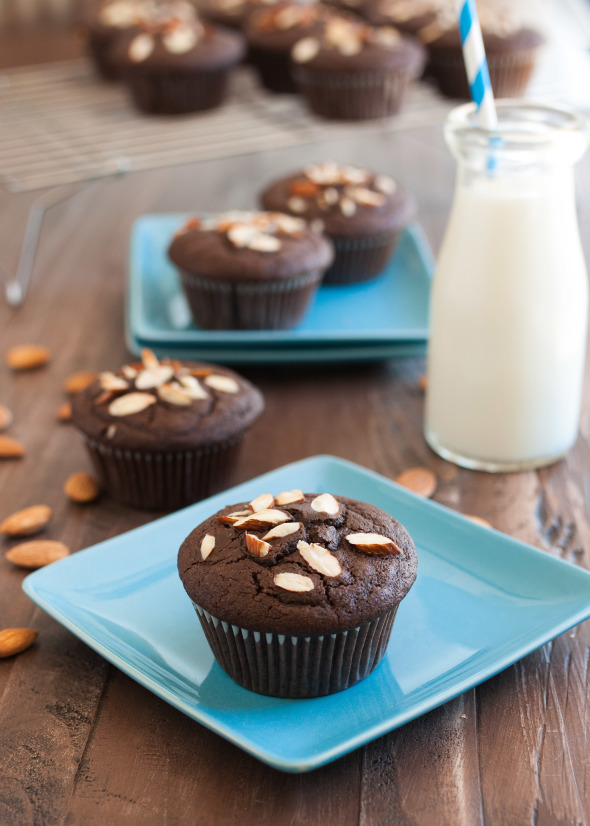 For more recipes using almonds check out…..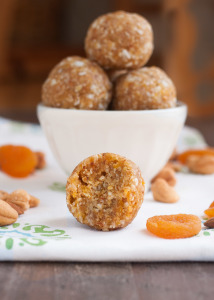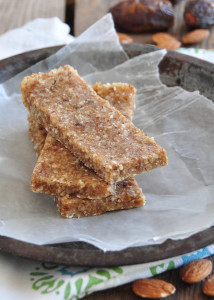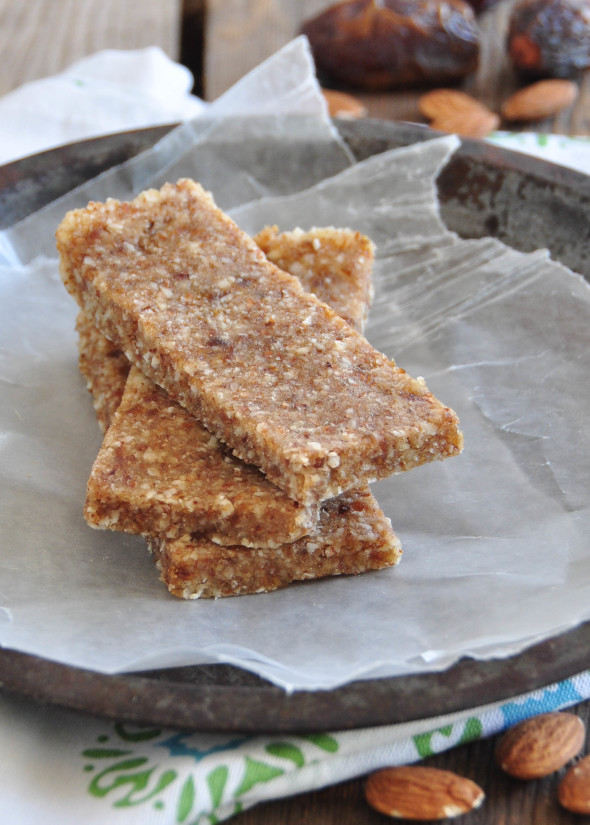 Multigrain Gluten-free Pancakes