Is it too late for an Easter Recap? Oh well sorry, I am telling you about it anyway! We had a great Easter. I was a little worried that we'd be stressed and exhausted since we were in the middle of unpacking, but we just decided to take a break and enjoy the special day. I mentioned my menu a couple posts ago- I wanted to simplify things since I was just cooking for our family, plus I wasn't sure I really wanted to be in the kitchen all day when I had other things on my mind (i.e. the boxes staring at me in the dining room). Once I started cooking, I was so happy to be standing there preparing a large meal for my family. I even pulled out a bunch of my pretty serving dishes for the special occasion. It was really a great day- it ended up being cold and drizzly so we really enjoyed being inside, eating and relaxing. A perfect, easy menu for brunch.
I am a big fan of sticking with traditions during the Holidays- that's what brings back the fond memories of years past. I love ham on Easter. I love it because it's easy (hello- put in the oven and you're done!) and I love leftover ham sandwiches and my new tradition is to make split pea & ham soup with the ham bone. I've mastered an amazing recipe (which I will share one of these days) and this is coming from a former non-soup person. So we had the egg & potato casserole which I made the night before and then just baked along with the ham (a little bacon, shredded potatoes, mushrooms, sharp cheddar cheese, eggs, etc.).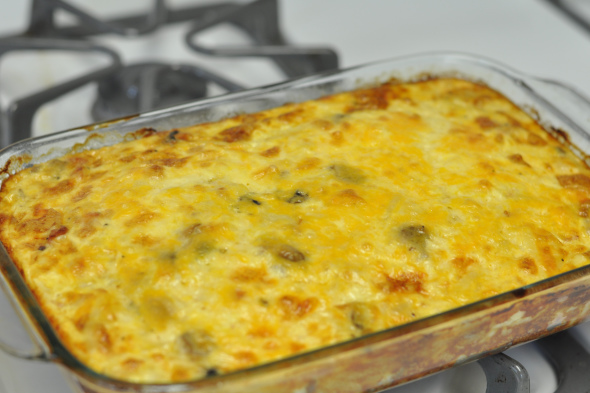 A fruit salad is a must for a brunch. My family (me, my hubby and 2 kids) finished this bowl by the end of the night. We are big fruit fans.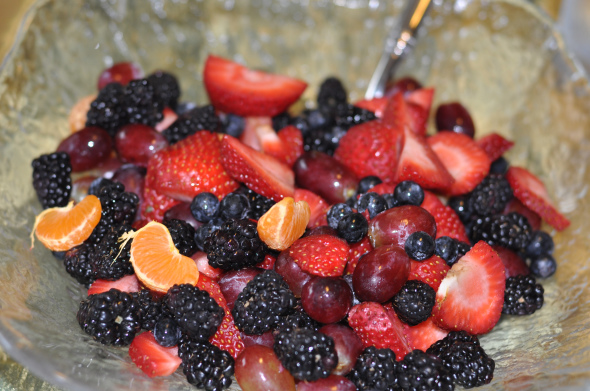 Then I did some asparagus with a lemon dijon sauce and some mini cinnamon rolls. It was a perfect meal- we had it at 12:30pm for brunch after mass and then again for dinner that night. Recipes for my casserole and asparagus will also have to come at a later date.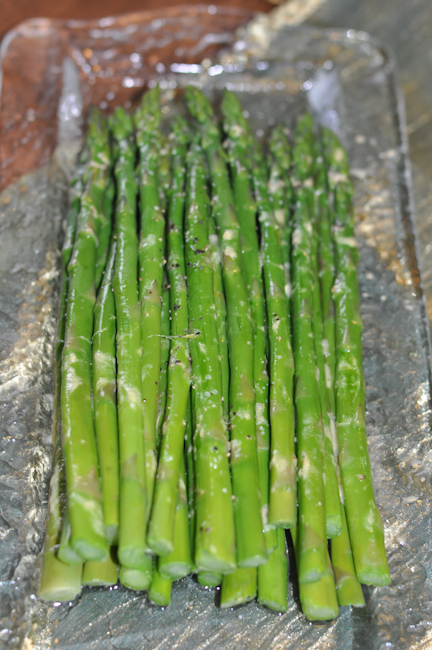 I got the recipe for the little nuggets of heaven over at Picky Palate and I already look forward to making them again (disclaimer: these are not diet food, but can fit into a healthy lifestyle with moderation). Just beware that you will eat the whole pan.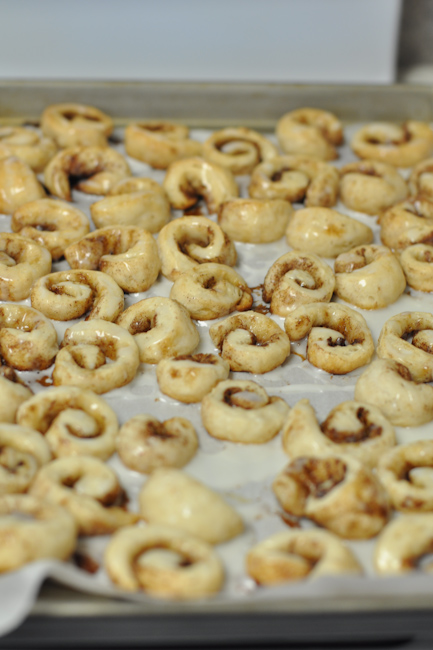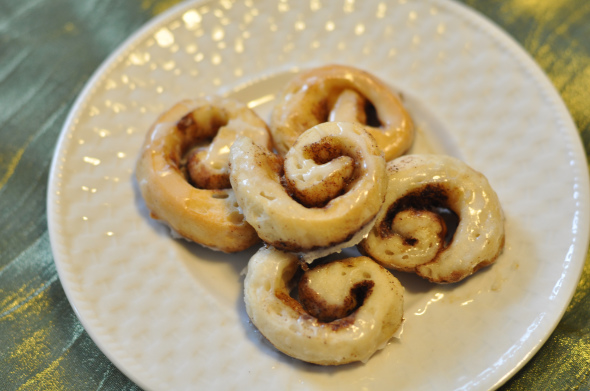 Here is a sneak peek of the the house with our furniture- dining (informal) room leading into living room. My rock star husband has hung about 75% of our paintings and photos which already makes the house feel like a home.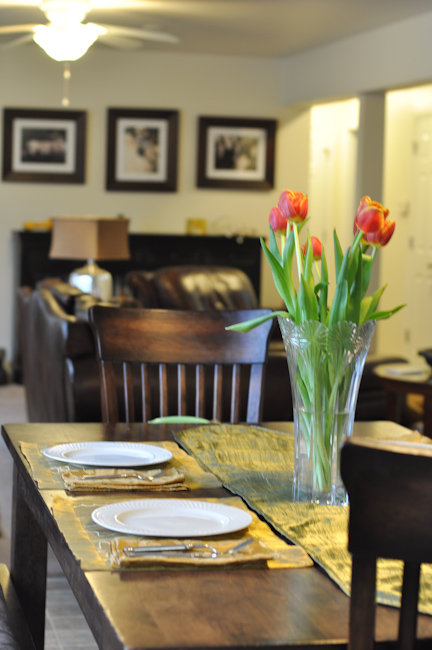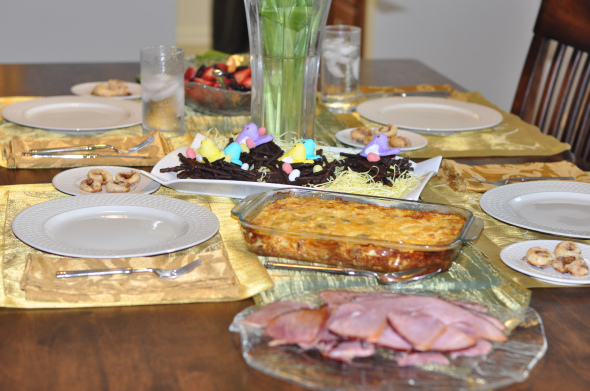 Moving on to the next brunch, Mother's Day! Hope everyone has a great day!!