It's been awhile since I did a Fitness Friday post, mainly because over the last 6 months I haven't felt very inspiring. I am happy to be able to blame the decreased activity on my pregnancy, but after getting over the first trimester nausea, I have been exercising on a regular basis over the last 3 months. I have always stayed active and exercised during my pregnancies even though the workouts aren't nearly as intense as normal.
So after feeling uninspiring for the last few months, this week I thought you know what? I have a lot to be proud of. I am exercising consistently 4 days a week- at the gym, at home, whenever I can fit it in. It's true some days I am just so tired and my joints ache, but I am still doing SOMETHING. It might be a 2 mile walk and 20 minutes of yoga (not exactly difficult), but it's something. Somedays I feel motivated and easily run 3 miles and do some weights. I know some pregnant women are still able to go on long runs but I have never been one of them. When I run 3 miles I feel perfect and I am just happy that my body is still allowing me to keep it up.
I also know to listen to my body. If issues do arise, which isn't very often, it is usually related to my achy pelvic joints or stretching ligaments in my belly. When they do bother me, I am totally ok with slowing down.
Overall I am happy I am making exercise a priority because it truly makes me FEEL so much better. When pregnancy hormones have you feeling like you are on a roller coaster of emotions, I welcome the feel-good endorphins that come along with breaking a sweat!
From doing Crossfit style exercises at 14 weeks to hiking at 21 weeks to running 3 miles at 23 weeks, I've tried to keep up with a variety of exercises.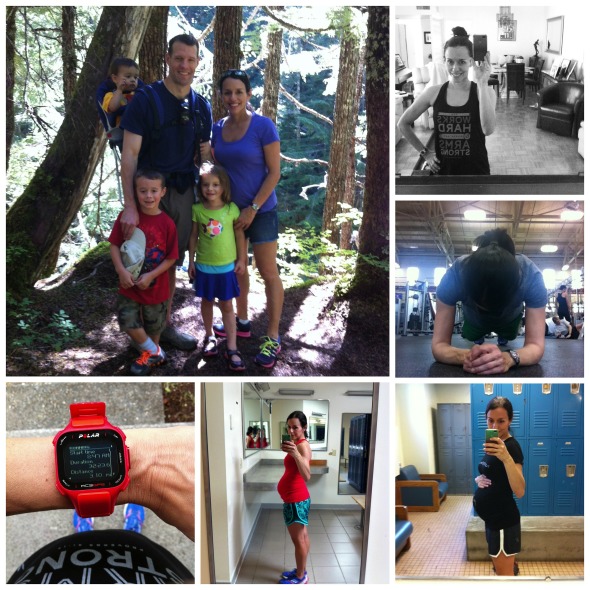 Today's Fitness Friday is my attempt to inspire other pregnant women to be active or really anyone who is looking to get in shape. I want to end on some tips for making exercise a priority. Note: before starting an exercise routine (if not previously active) make sure to consult with your Doctor.
10 Tips for Making Exercise a Priority During Pregnancy
Schedule your workouts. Get them on your calendar (down to the time you plan on doing them). You are more likely to cross it off the list.
Start slow. Setting aside 30 minutes to exercise is a great start. Not all good workouts have to be lengthy.
Find a class you like. Look into a pilates studio, a monthly yoga membership. a community pool that offers lap swimming or water aerobics.
Find a workout buddy. Metting someone to exercise will increase your chances of showing up. It also makes the time pass much quicker!
Be consistent. You don't have to be perfect, just be consistent.
Be comfortable. Wear stretchy, comfortable clothing, proper fitting tennis shoes. Look into a maternity belt if you are experiencing discomfort in the lower back or pelvic region or just want some added support.
Document your progress. Record it in your journal, calendar or phone. Even if the workouts aren't stellar, it's nice to have something to look back on.
Don't fret over the number on the scale. Pregnancy isn't a time to obsess over your weight. Your weight should be increasing about a pound a week after the first trimester, but of course this fluctuates. If you are gaining a much greater amount of weight, consult with your Doctor or a Dietitian.
Eat a healthy diet. Proper nutrition and healthy, whole foods give you energy. Having energy will allow you to accomplish those workouts.
Get adequate sleep. Growing another human being in addition to maintaing a job or taking care of other children is truly exhausting. Treat your body to a good nights rest.
I love finding inspirational quotes so I thought it would be a good way to end. Have a great weekend everyone and stay active!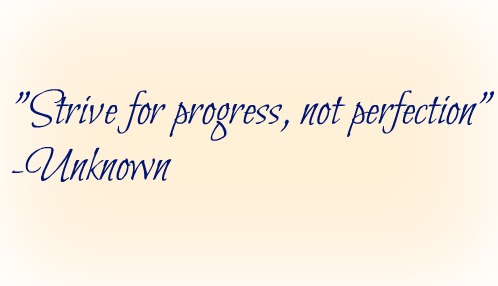 Exercise during pregnancy isn't always easy, but it's doable!
Questions: How to you stay motivated to exercise? Do you keep exercising during pregnancy? Any other tips work for you?