I hope you all had a WONDERFUL few weeks celebrating the Holidays and hopefully you all had a little time like me to take a break from the computer and spend some quality time with family and friends. We stayed in Washington and since we don't have any family nearby it was a very quiet Christmas (well not exactly quiet as 3 kids are the complete opposite of quiet) but really a great one. Seeing the kids' faces light up at everything from baking for Santa to donating their old toys, made this one extra special. We sure did miss our family though!
Here is my belated Christmas card to all of you!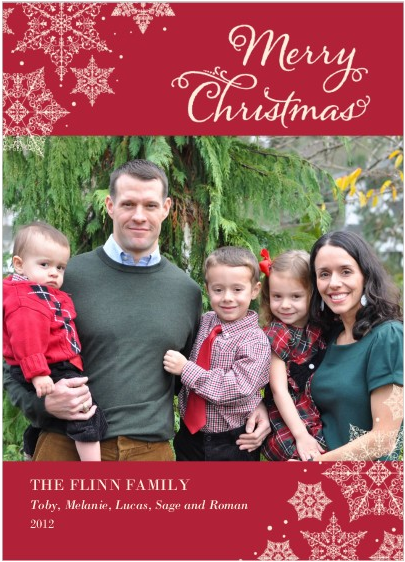 Can you believe that 2013 is almost here!?
Where to start a new year of blogging? I think my break was much needed but maybe too long for me! I have so many recipes floating in my head that I'd like to try out, photograph and share here. I am also thinking about my 2013 fitness goals and wanted to share them with you and encourage you to take a few minutes to think about what you'd like to accomplish in the new year. Here are a few of my goals!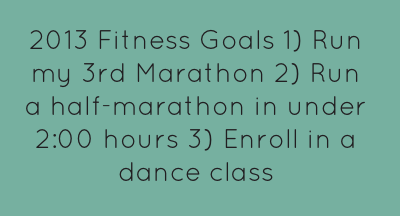 Speaking of setting goals, you know what is getting me organized as the year comes to an end? My amazing new planner from Erin Condren. I bought it for myself as a birthday treat earlier in the month.
It took me awhile but I finally figured out why I constantly felt disorganized and scatterbrained over the last year. Yes, we just moved to a new state (after just being in Missouri for a year) but there was something else. In 2012 I did not order a new planner and instead just used my iphone for notes and plugging in appointments into the calendar. The problem I encountered was that once the date passed it would eventually erase the data so if I wanted to see when the last time I went to the dentist (was it 4 or 5 months ago?) it vanished from the calendar. So I realized it was this lack of keeping a planner/calendar for the past year that really screwed me up. I mean big time.
My new planner is gorgeous! It is laminated and I chose this cover with one of our family photos from Hawaii. I love the size of the calendar- plenty of room to write things to do and a little section on the side for the month's goals. I love that it's got me thinking of monthly goals!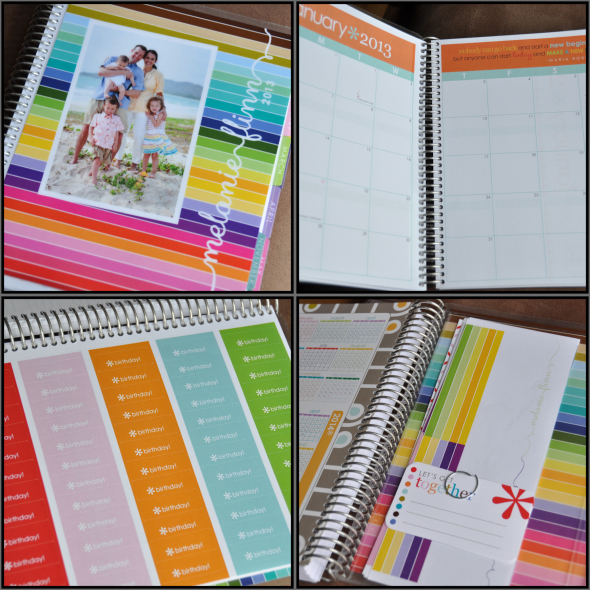 I also love the beautiful quotes on each month. It comes with fun stickers to use for remembering events such as games, birthdays, date nights, play dates, etc. You also have the option to pay a little extra to personalize some stickers with your own photos. I made some for each family member so that I can stick them on certain appointments/events.
There is something about paper and pen that just works for me. Visually I like to look back at the months and see what was going on in our life. Also, making a "to do" list in pen & paper is just more effective for me because if they are stored in the notes section of my iphone I just tend to ignore them. I also love crossing things off.
Starting 2013 I can't wait to wake up every morning to this beautiful planner. How about you? Are you a pen & paper type of planner or do you prefer technology?
Before I talk food, I want to recap my most memorable moments from 2012! It really was a great year!
flew home to Texas solo with the 3 kids (the baby was 5 months and it actually wasn't too bad!) while the hubs stayed in Missouri and worked
bought my first BRAND new car (a Odyssey mini-van)
moved from small town Missouri to Washington state and took a week road trip doing it- Visited 7 states, Yellowstone Park, a working ranch in Oregon and found our new home
had our 2nd Hawaiian family reunion and had baby R baptized there
surprised myself by not crying when my "baby" started kindergarten
took a 2 week vacation in San Diego- took the kids to Disneyland, California Adventure Park, Sea World and drove 20+ hours to get home through rain, sleet and snow
had family visit over Thanksgiving in Washington- such a treat
attended my first blogging conference in Seattle
completed my recertification (for my Dietitian credentials) which has to be completed every 5 year
I am sure I am forgetting something great things that happened, but those are the things that pop in mind. I will save my goals for 2013 (I call them goals not resolutions) for another post.
Since I don't have a new recipe to share with you, I thought I'd link up some of my favorite healthy recipes on the blog. In the meantime, take a look around in case there is something you may have missed.
I love this asian slaw. It's perfect for lunch, dinner, a snack…it holds up well for leftovers too.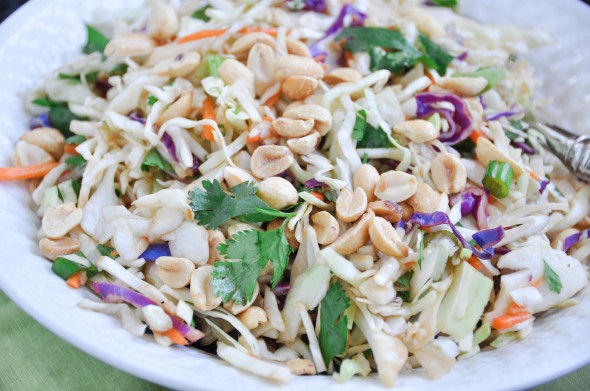 I created this simple hummus & avocado veggie sandwich when I experimented with a vegan diet. I ate it all the time. So simple yet tasty.  Don't omit the pickled jalapenos though…well unless you just don't like them. 😉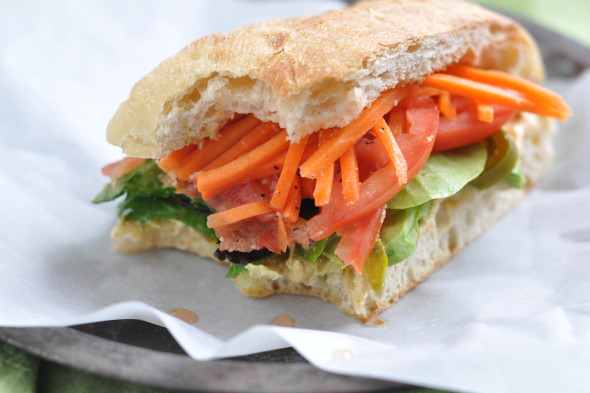 My 7 layer hummus dip was a popular one from 2 years ago. So easy and DELICIOUS. This would make a great New Year's party dip.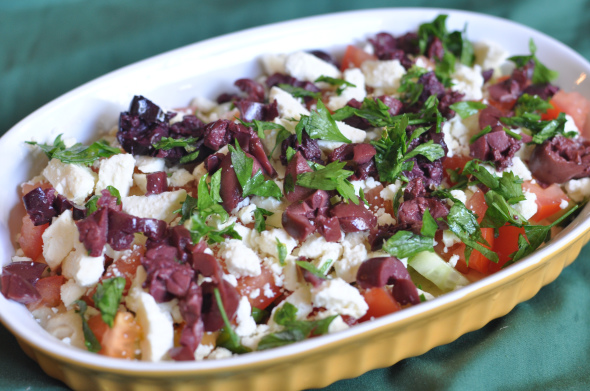 and if it's cold where you are, you will want to eat this daily. My recipe for simple chicken tortilla soup. It doesn't get much easier and is so so good.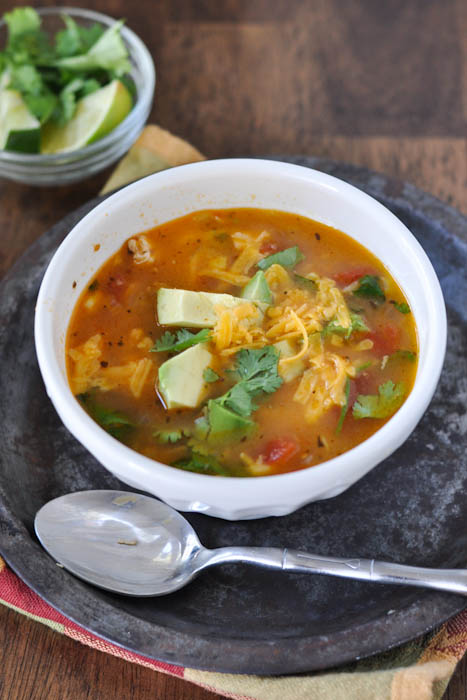 Ok so meal planning this week will hopefully be testing out some new blog recipes.  We are hosting a small New Year's party here for my husband's team at work which should result in some leftovers as well.
Sunday
Chicken & Sausage in White Beans (new recipe), Salad
Monday
New Year's Party: Smoked Brisket, Coleslaw, Beans, Potato Salad
Tuesday
Leftovers
Wednesday
Lettuce Wraps (a new recipe)
Thursday
Veggie Stir Fry with Tofu and Brown Rice 
Friday
 Spinach & Garlic Pizza
Have a safe and happy New Year everyone!
Questions:
What are your fitness goals for 2013?
What are you meal planning this week?
Do you prefer keeping track of life on a planner or on the computer/phone?
How will you be ringing in the New Year?