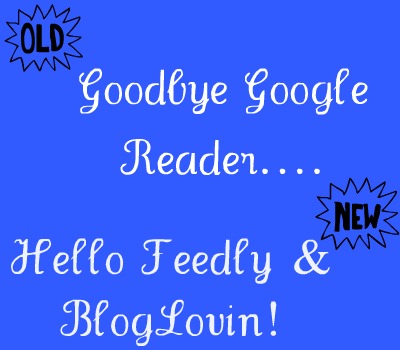 I've got a few random things that I want to talk about today. First of all, did you hear that Google Reader will be shutting down in July? That's right, it's going away. For those of you that read your blogs via Google Reader you will probably want to find a new service sooner than later.
The good news is that there are a couple options that will transfer all the blogs you have on Google Reader to their platform. I had a good number of blogs on my Google Reader but to be honest I rarely used it. Now that I looked into these other options I am kind of glad they are shutting down. I actually think these other options are visually more appealing than Google Reader and seem easier to use (in my opinion).
I think I might actually read my blogs this way instead of the random way I currently check in with my favorites. And while I am on the topic, please make sure to add me to your blog reader of choice (if that is the way your view blogs) or sign up to receive emails from Nutritious Eats so you can be sure to not miss a post! Email subscription is in the sidebar over to the right!!
Here are two options that will offer you similar service as Google Reader:
Feedly which I have gotten a lot of positive feedback from and I personally found it to be a very simple transfer.
BlogLovin also heard good things and transfer seemed simple as well.
I signed up with both and plan to test them out to see which I prefer. For more info on this change, here are some well written posts about how to proceed.
Life After Google Reader by Purr Design
Breaking News: Google Reader to Shut Down by Katy Widrick
How to Survive without Google Reader  by Kludgy Mom
And because that wasn't a very fun subject matter, I thought we'd talk about Easter for a minute. I can't believe it's less than 2 weeks away. I haven't really given it much thought until now, but what I do know is that my mom will be joining us from Texas! So excited! Today I thought I'd link a few of my older recipes that would be nice for your Easter meal.
Now some of these old pics are totally not up to my current standards but it's fun to see that I have improved in my food photography. One day if I have the time I will rephotograph all the really bad ones, but for now they are there to show my progress.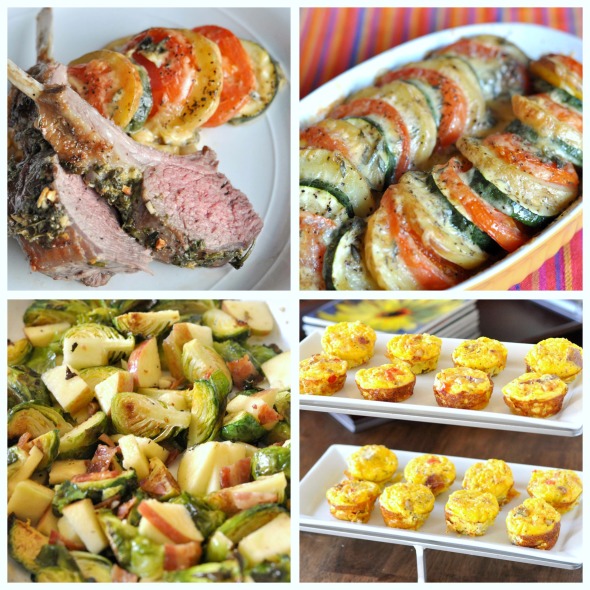 I love making lamb for Easter and I also love doing brunch like quiche or frittatas, ham, some sort of sweet roll, fruit salad, etc. I haven't decided on my menu yet but here are a few to get you thinking.
Roasted Brussels Sprouts with Apple and Bacon
Bacon and Potato Egg Frittatas
Question: So have you switched readers yet? Are there any other ones you'd recommend? What is your opinion- do you have a preference?