We just got back from our two week vacation in Hawaii. I am so thankful that our families all fell in love with Hawaii when they visited us, and now we have chosen it for our family reunion spot. We met up with my parents, my husband's mother and his three siblings and their families. Nineteen people filling a beachside vacation rental on the island of Oahu was not a bad way to spend the two weeks.
The kids absolutely adored all the time with their cousins, aunts and uncles. We chose not to schedule a packed itinerary and instead enjoyed a little more beach time. Boy was it RELAXING. I didn't keep up with my blog, twitter, facebook, emails, etc. It was truly one of the first times I can remember not being on my computer for that long. I tell you, I didn't think I'd feel this way, but I really walked away feeling so refreshed. I didn't let it bother me that I didn't have posts up or that I wasn't connecting with people. I knew there would be time when I returned and being for Hawaii for two full weeks with your family is far more important than anything else.
But then I got home and all I could think about was updating the blog. What was I going to write about though? I hadn't cooked anything special in weeks. Plus our house is still a mess from the recent move. I decided to let it all go out the window and focus on settling in, organizing, hanging things on the wall, etc. So today I share with you a few (ok more than a few) pics from our trip. Oh and I managed to meal plan for this upcoming week! Yay me!
Enjoy the scenes 🙂
A shot of the house where we stayed on Kailua Beach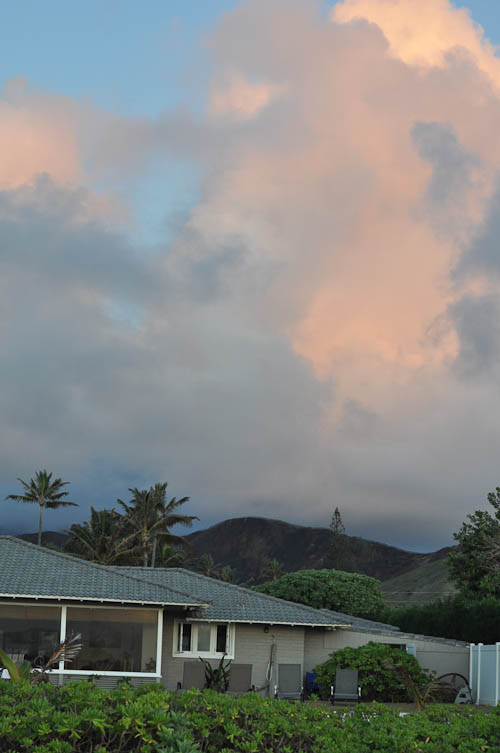 Truly one of my favorite beaches, Kailua Beach. We were a few streets over from where the Obamas stay when they come to visit.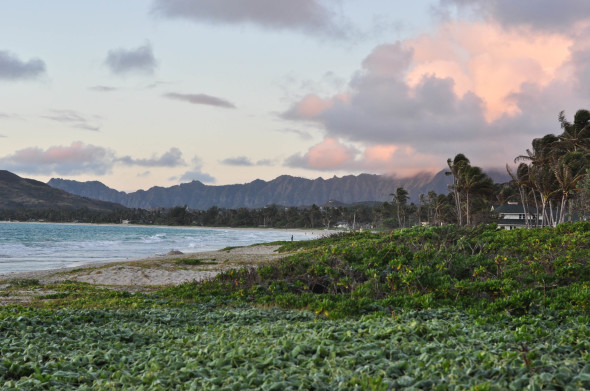 Thanks to the time change we were up early enough to enjoy the sunrise day one. It was the only morning we got out there to enjoy it!!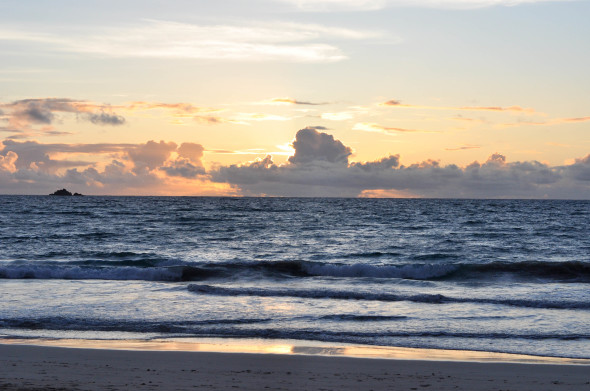 Good morning sun! How I enjoyed getting reacquainted with you after a few weeks in the Seattle area.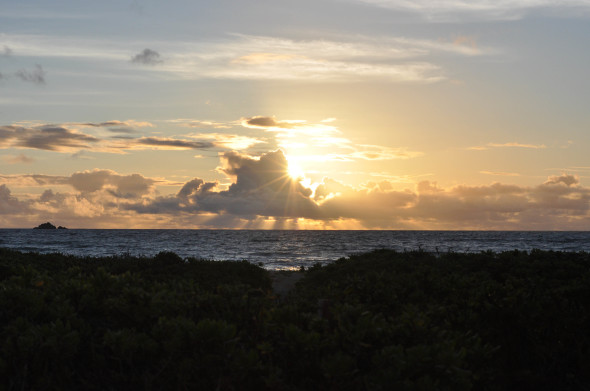 So what does a family who has lived in Hawaii for 2 years, do on a 2 week vacation?
Of course there was boogie boarding. My 5 year old took to it like old times.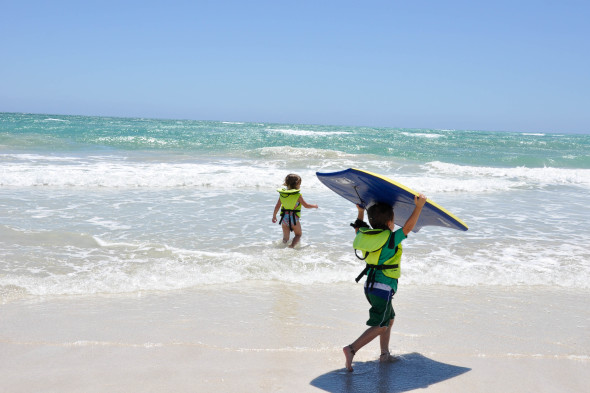 There was playing in the sand…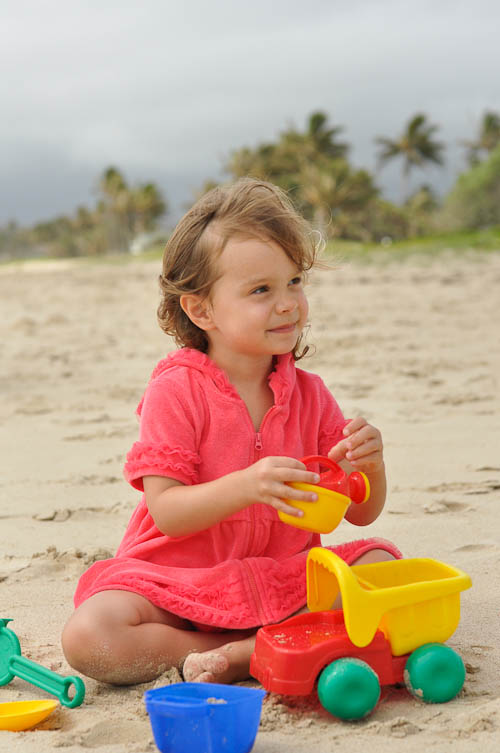 There was burying in the sand. Pure joy.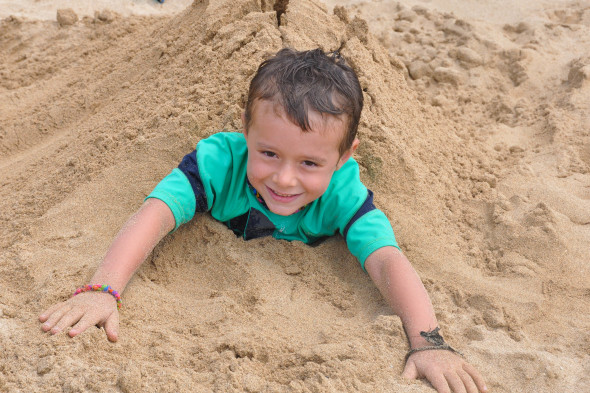 There was fishing.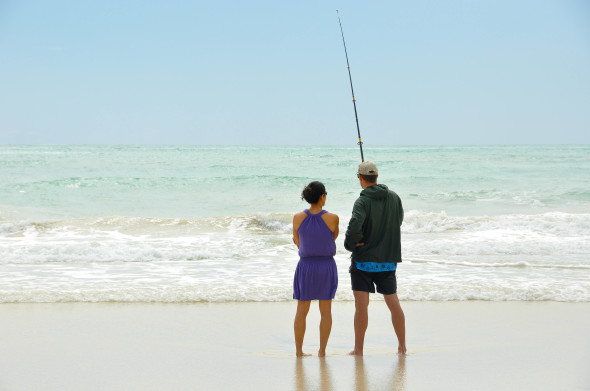 Oh and there was hiking. You just can't beat hiking in Hawaii. This particular hike is called the Lanikai Pillbox hike.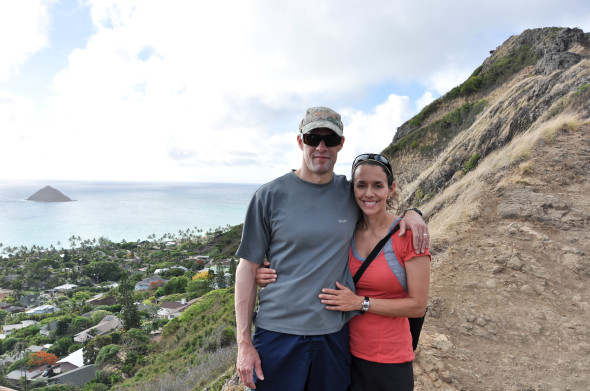 Once you are up there, you get to enjoy the breathtaking views….and then you get to hike down.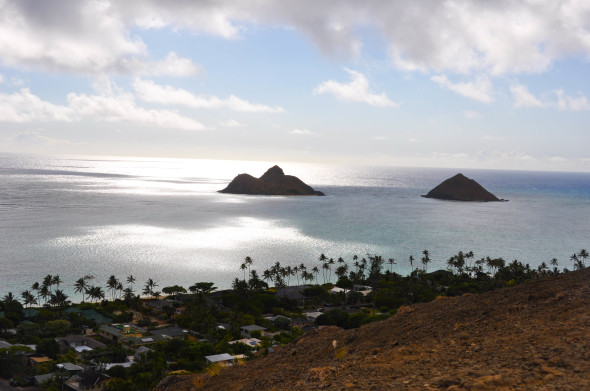 and if you happen to lose a couple of your nephews by not telling them to stop at the actual pillboxes (aka bunkers), you just send your husband out to chase after them. Pretty cool thanks to my zoom lens.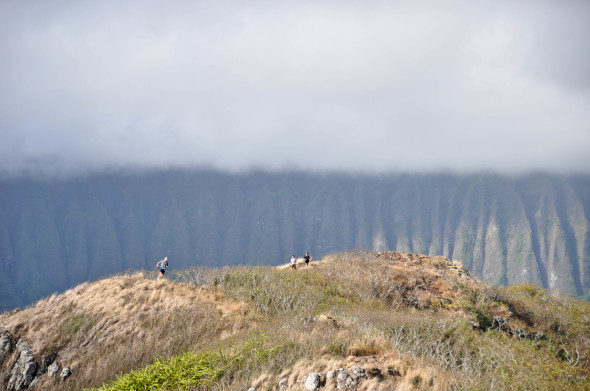 another absolute favorite thing to do on the island is take the boat out on Kaneohe Bay. It never fails to disappoint.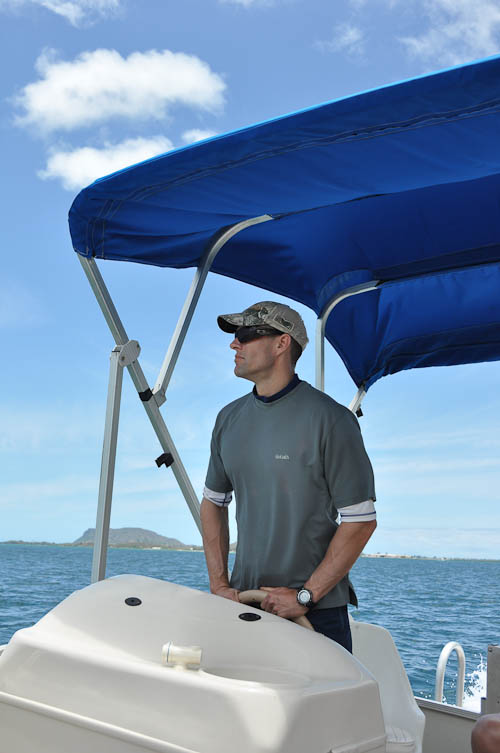 The water was ridiculously gorgeous that day. No editing whatsoever. The perfect shade of turquoise.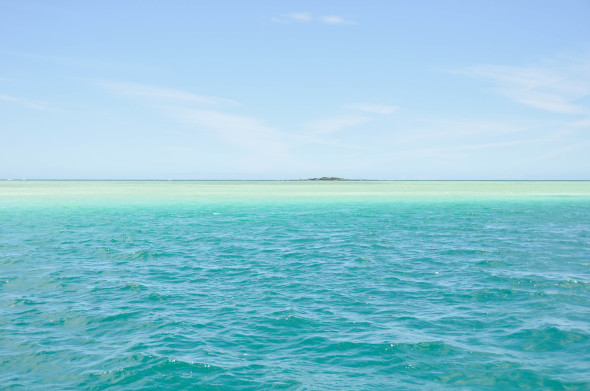 The mountains, plus the water is why Hawaii is one of the most perfect places on Earth. In my opinion.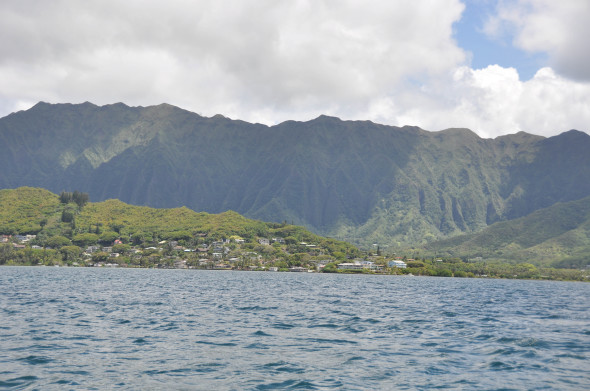 We even managed to get our little guy baptized at our old church in Kailua….just a mile away from the house!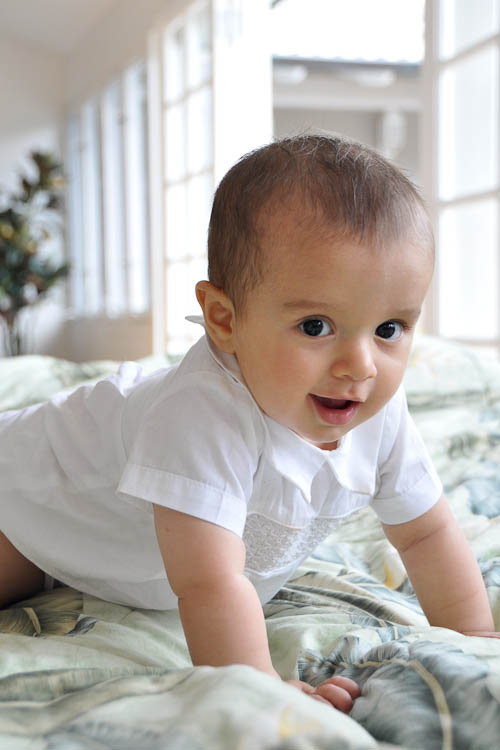 and we hiked some more. This is another favorite hike called the Judd Trail. It rocks. And there are a lot of rocks. He he, but the scenery is amazing.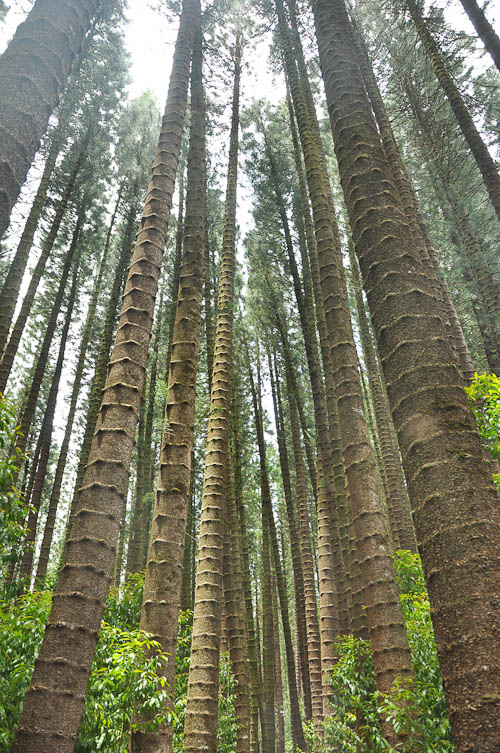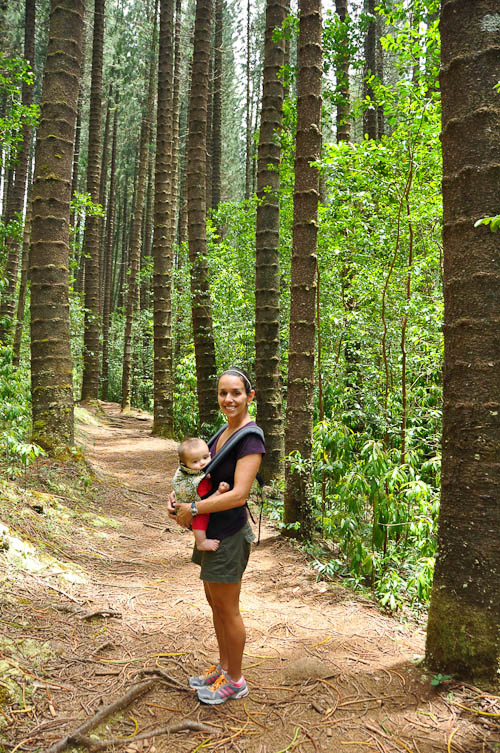 We also took the family on a tour at the Tropical Farms, a macadamia nut farm. The tour is outstanding. It's less touristy than other shows on the island and the guys are a hoot. Same ol' jokes, but always so funny! It also happens to be where they filmed a LOT of movies. Just google it.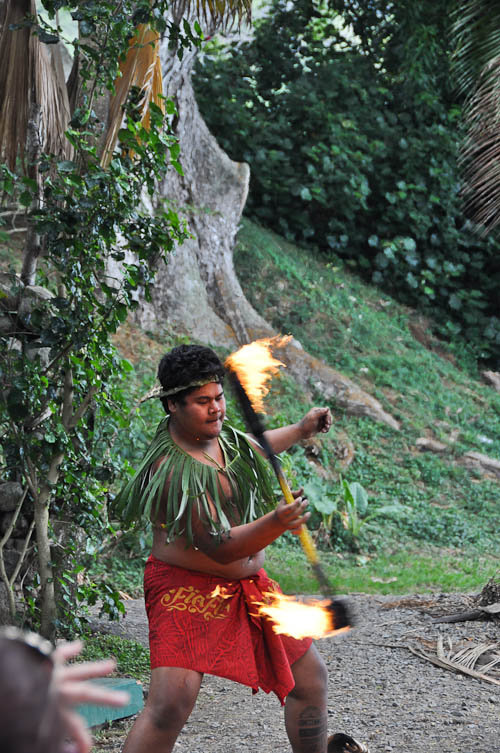 We couldn't leave without running the hills at Kailua Beach park, our old stomping grounds.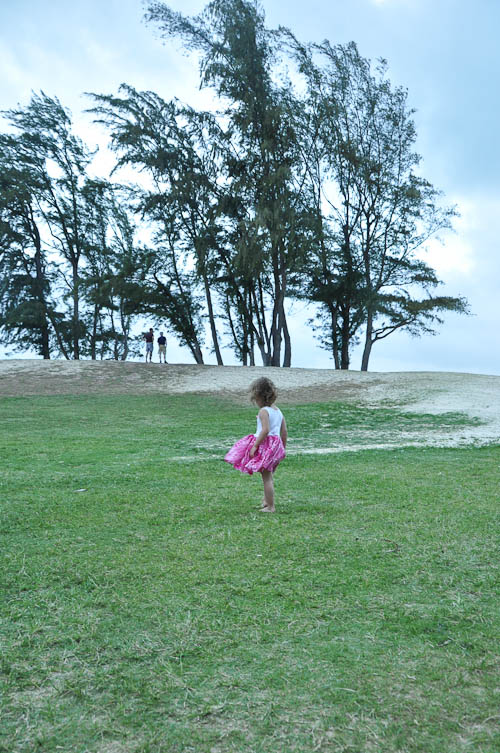 and this is on the way to Hanauma Bay snorkeling beach, a must see while visiting Oahu.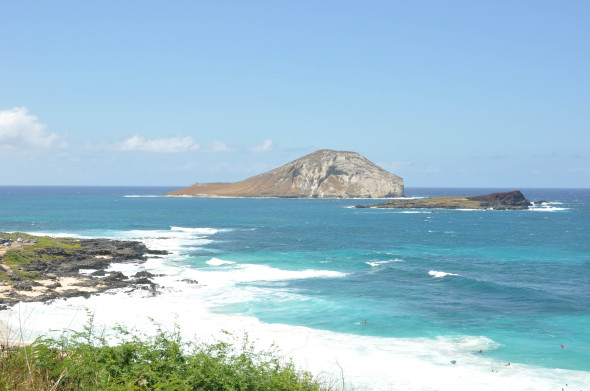 Here is my honey who spent a lot of time fishing this trip. He caught all sorts of things (of which some will remain nameless)!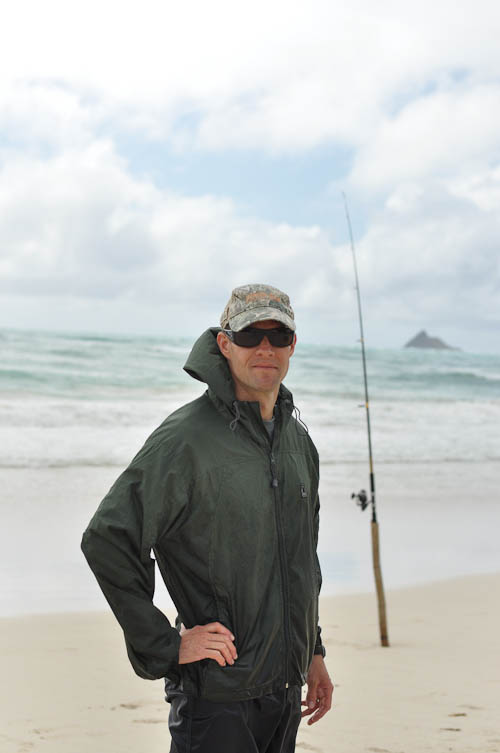 This one is called To'au in Hawaiian is basically like a snapper. It delicious in the oven with a little lemon, S&P.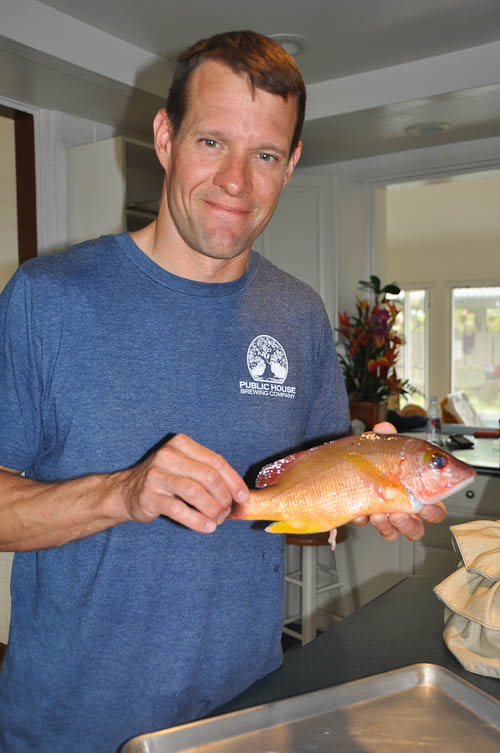 The hardest part of leaving, aside from leaving our wonderful family, is leaving the warm, intoxicating island air. Hawaii will always hold a part of our hearts.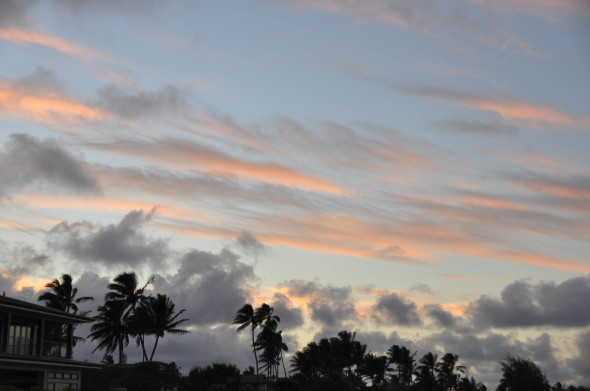 We saved a lot of money by cooking almost all our meals at home. We only ate out 3 times in 14 days (including lunches)! One dinner was at our favorite local restaurant, Buzz's Steakhouse where we go for their fresh fish, fabulous salad bar and phenomenal calamari steak. We also had my husband's old work friends over one night so ordered pizza from our favorite place, Boston's North End Pizza. The spinach, garlic and tomato is one of my favorites. Then we hit up a (new to us) lunch spot called Sweet Home Waimanalo. I got their roasted vegetable sandwich which was amazing and I've got to figure out how to recreate it asap. They grow their herb garden on the roof top and you can literally smell the herbs while you enjoy your lunch outside.
And it's not a trip to Oahu without some shaved ice. The best place on the island is in Kailua, it's called Island Snow. The flavors awesome and it's so light and fluffy. It's where President Obama goes when he's in town. I got the orange guava, pina colada and liliquoi (passion fruit) flavors. YUM! Talk about taking a break from blogging, I'd didn't photograph one single meal!! However getting food ready for 20+ people doesn't allow for time to sit and photograph meals.
If you are interested at all in me writing a post on how we meal planned for such a large group, please leave me a comment!
And here is my meal plan. It's slightly abbreviated because I am still swamped with housework so I haven't planned for sides. I am sure it will change some.
Menu for the Week of July 1st, 2012
Sunday
Bison Hamburger Steak, Sweet Potato Fries, Lemon Pepper Broccoli
Monday
Vegetable Enchiladas
Tuesday
Shredded BBQ Chicken
Wednesday
Fourth of July BBQ- Pork Ribs on the Grill, Macaroni Salad, Green Salad, Fruit Kebobs
Thursday
Leftovers
Friday
Pizza
Saturday
Salad night
Question: What are you having this week? Are you taking a summer vacation?