How many of you feel a little cranky or sleepy around 10am or 3pm? Often it's our body telling us it just needs a little fuel in the form of a healthy snack. Often people think snacking is a habit they should eliminate in order to "stay on track" with their healthy lifestyle, but the right kind of snacking can be beneficial to weight loss or maintenance for that matter.
Snacking prevents us from over eating at meal time, improves blood sugar control and can contribute to the intake of important nutrients. The type of snack, however, makes all the difference. My recommendations for my clients is that snacks run ~100-200 calories, but it really depends on your meal plan and the size of your main meals. A planned snack should be substantial enough to get you to the next meal, but not too many calories that are being taken away from meal time. Also, if you are simple not hungry and your next meal is approaching, by all means skip the snack!
Snacks do take planning, just like meals, or else you'll be using the vending machine instead of choosing something healthy. Trust me, when you're really hungry I know how good a bag of chips or candy bar looks! Set yourself up for success and plan those healthy snacks to have everyday.
Here are some other tips for healthy snacking
Make sure you snack provides you with the recommended food groups, more than one is even better, such as fruits, vegetables, dairy, whole grains
When possible, make sure you have protein in each snack which will keep you full longer
Change up your snacks just like your meals. You can even have a small portion of leftovers if it fits the calorie level.
Add snack planning into your meal plan to ensure you have the right foods to chose from
What makes up the perfect snack? Protein, fiber and under 200 calories. Here are some ideas: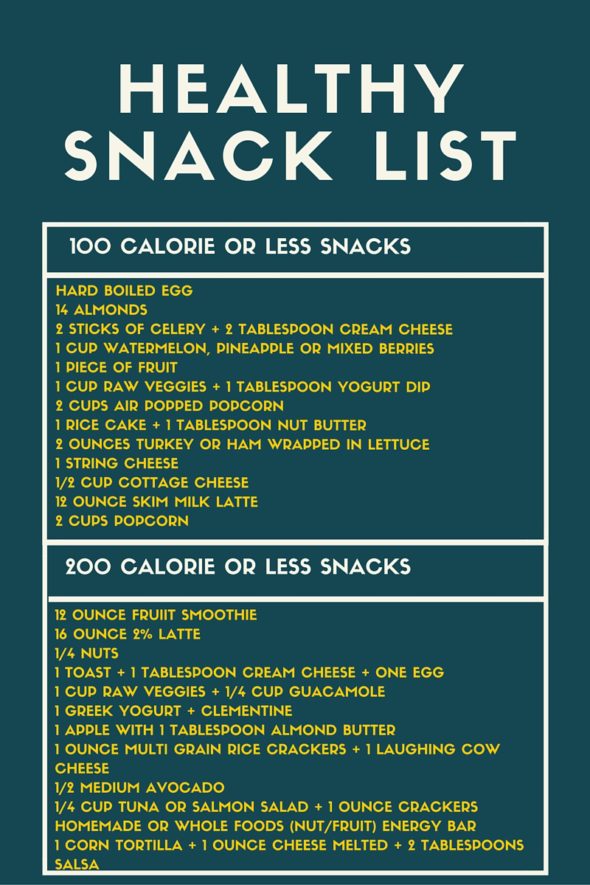 If you have a little extra time and want to add to your meal prep, I highly encourage you to make something like the following snacks for healthy fuel to energize you and fill the gaps in your diet.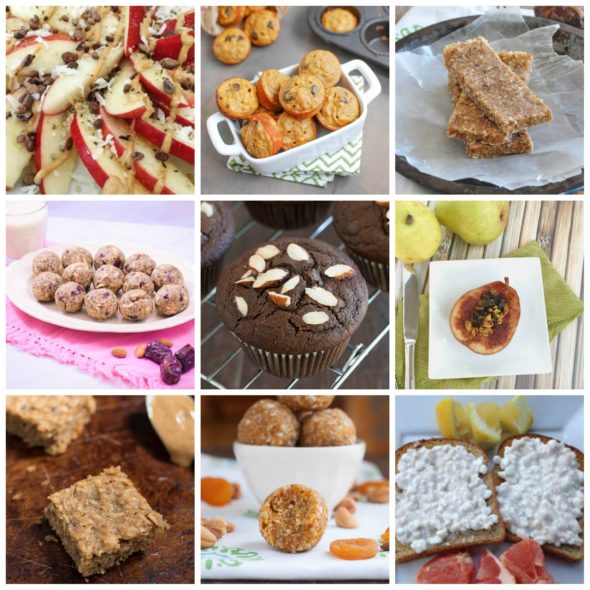 Homemade Coconut Cream Pie Larabars
Sweet Potato Banana Bit Recipe from the Lean Green Bean
Almond Joy Energy Bites from Emily Kyle Nutrition
Roasted Pears with Dried Plums and Pistachios from Nutrition Starring You
Deconstructed Chocolate Dipped Apple  from Nutrition Starring You
Fig and Walnut Energy Bites from Supermarket Nutrition
Protein Packed Toast from Shaw Simple Swaps
Spicy Broccoli Cheddar Quiche from the Hungry Hobby
Double Chocolate Almond Muffins
The risk of gaining weight is low if snacks are well-planned and well-balanced. Also i is also important to space meals out by ~2.5 to 3 hours which will help boost your metabolism instead of constant grazing.
Happy snacking!