Herb Roasted Potatoes and Vegetables with Pumpkin Seed Vinaigrette, easy to make and naturally gluten free, great to serve along with roast beef, lamb, fish or to add to your vegetarian menu.
This post is sponsored by NOW Foods, however all opinions are my own. Thank you for supporting the brands that support Nutritious Eats.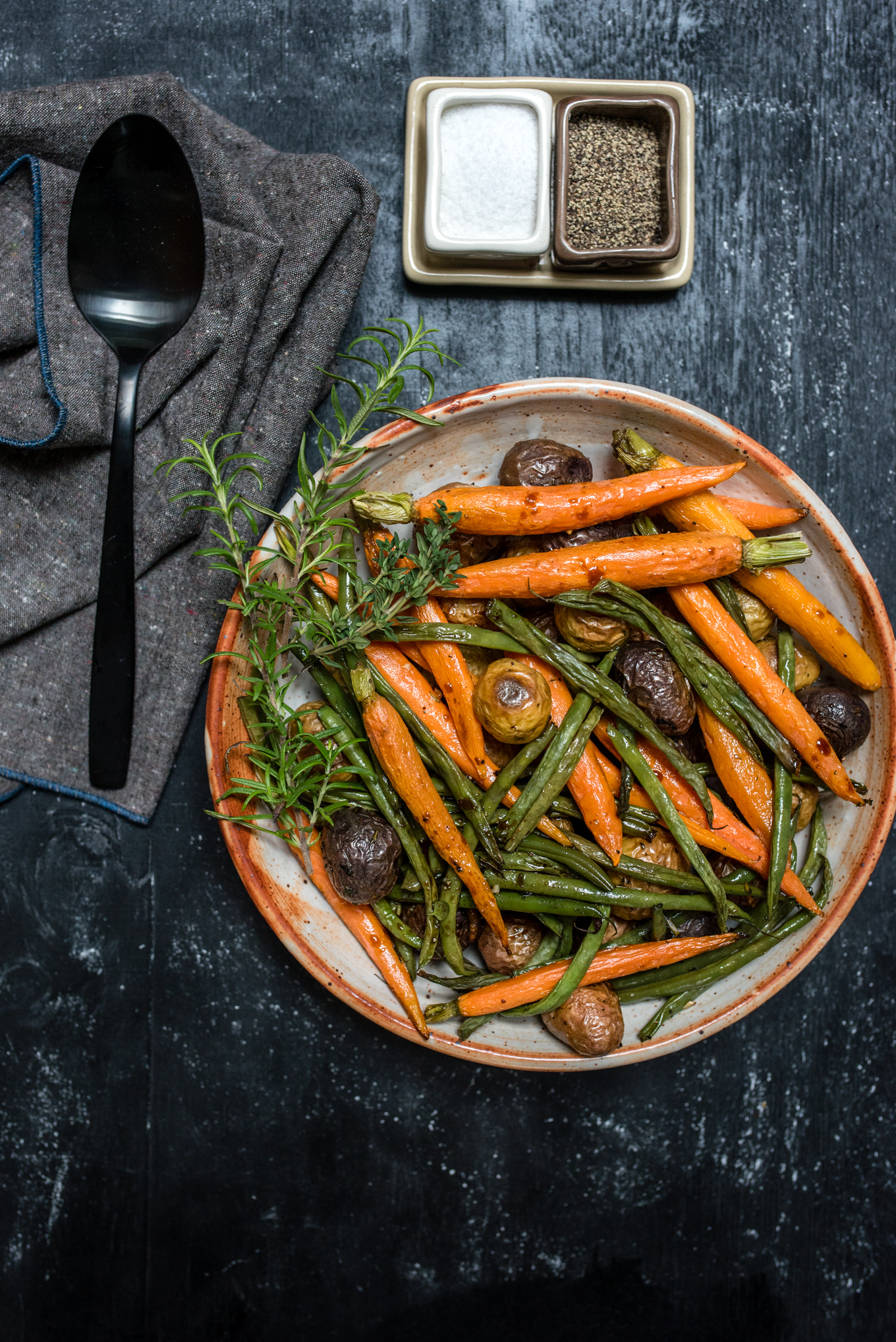 Roasted vegetables are my favorite and I can not resist my carbohydrates either. These small potatoes paired with the baby carrots and green beans come together easily and require minimal chopping (just the garlic!).
The pumpkin seed vinaigrette is super simple, but adds a little sweetness by pairing this delicious nutty and robust Pumpkin Seed Oil from NOW Foods with a little of their maple syrup and some balsamic vinegar. I seriously love all their oils and have a hard time choosing a favorite, but I thought I'd showcase one you might not be as familiar with.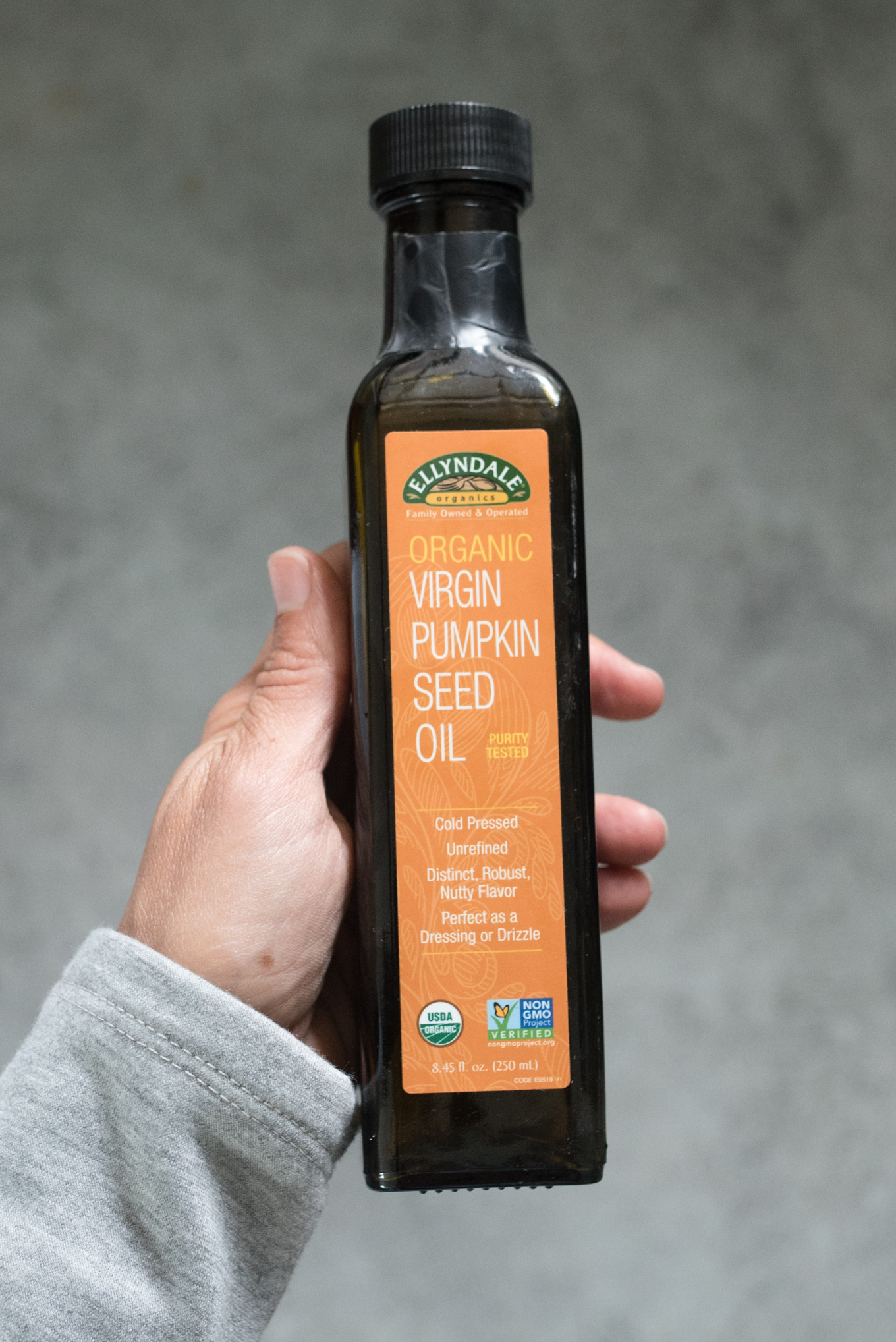 I encourage you to check out all the fabulous cooking oils that NOW Foods carries, however you can still make this dish with whatever oil you chose or have on hand.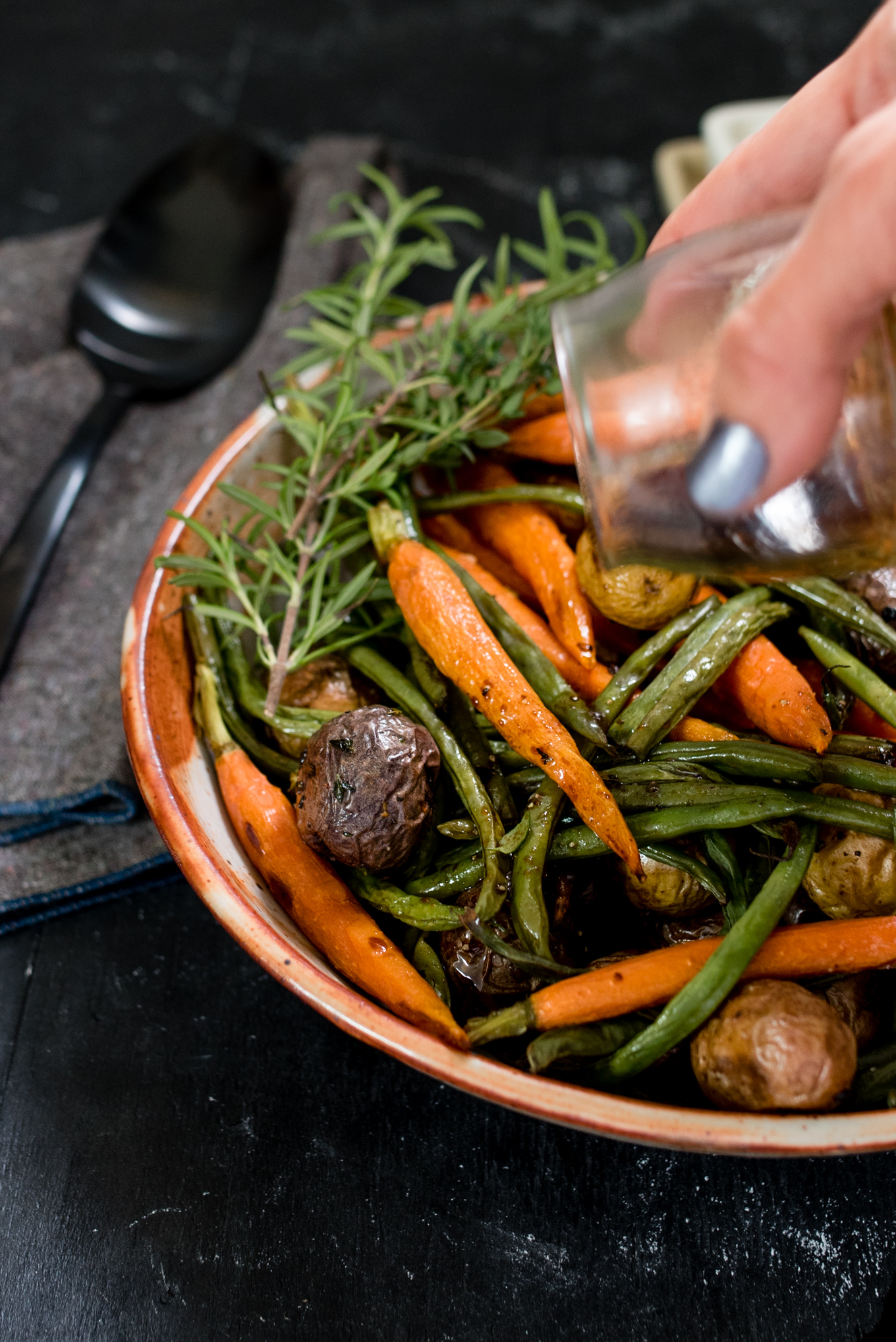 Pumpkin seed oil is organic and a good source of monounsaturated fatty acids- good for your heart! It goes great in a salad dressing, over veggies or as a dip for bread.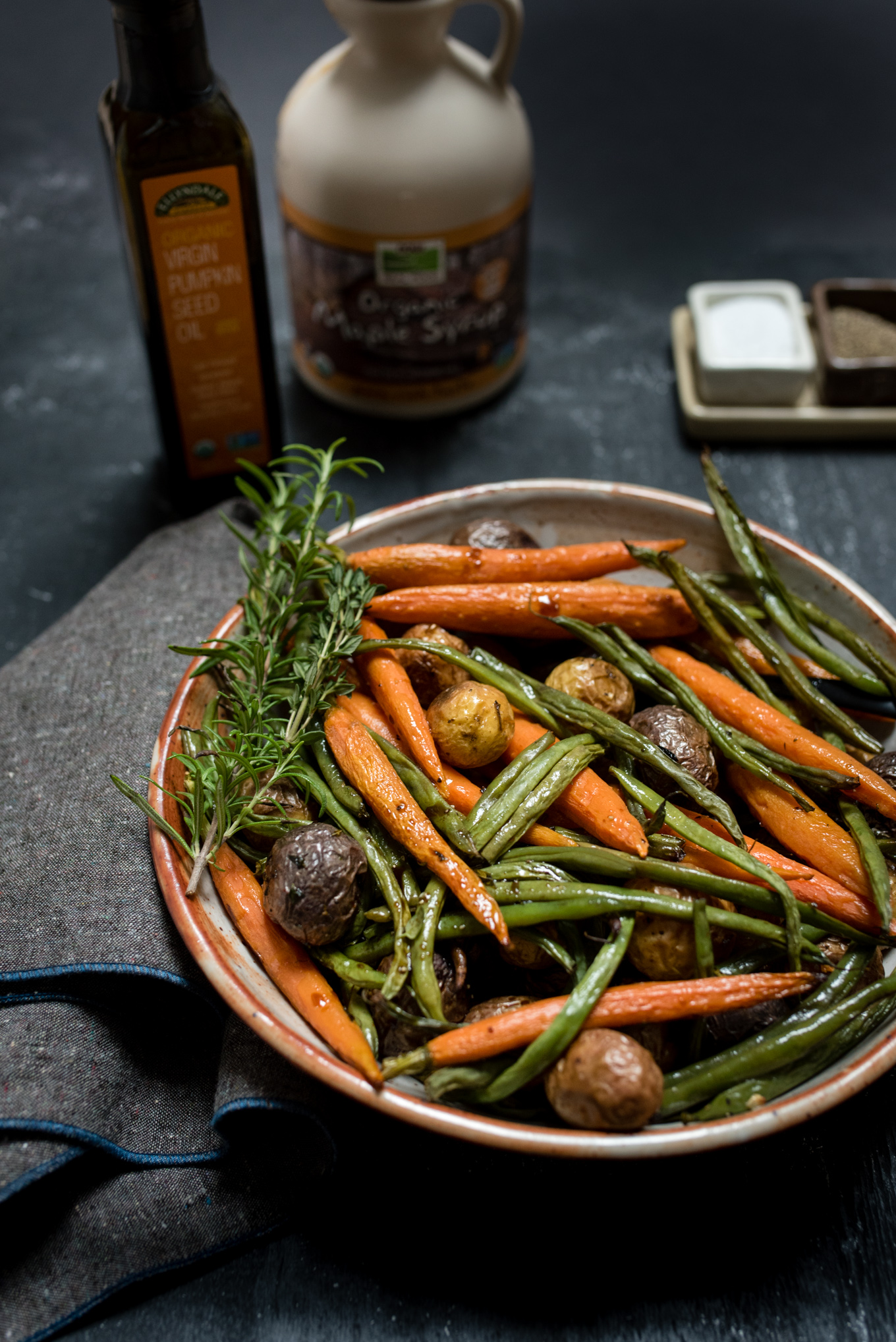 NOW Foods carries a wide range of oils, including those for cooking, essential oils and carrier oils (remember when I talked about those in this post?). Some of my other most commonly used oils are their liquid coconut oil, their organic olive oil, the avocado oil and these flavored coconut oils.
Check out some of my favorites!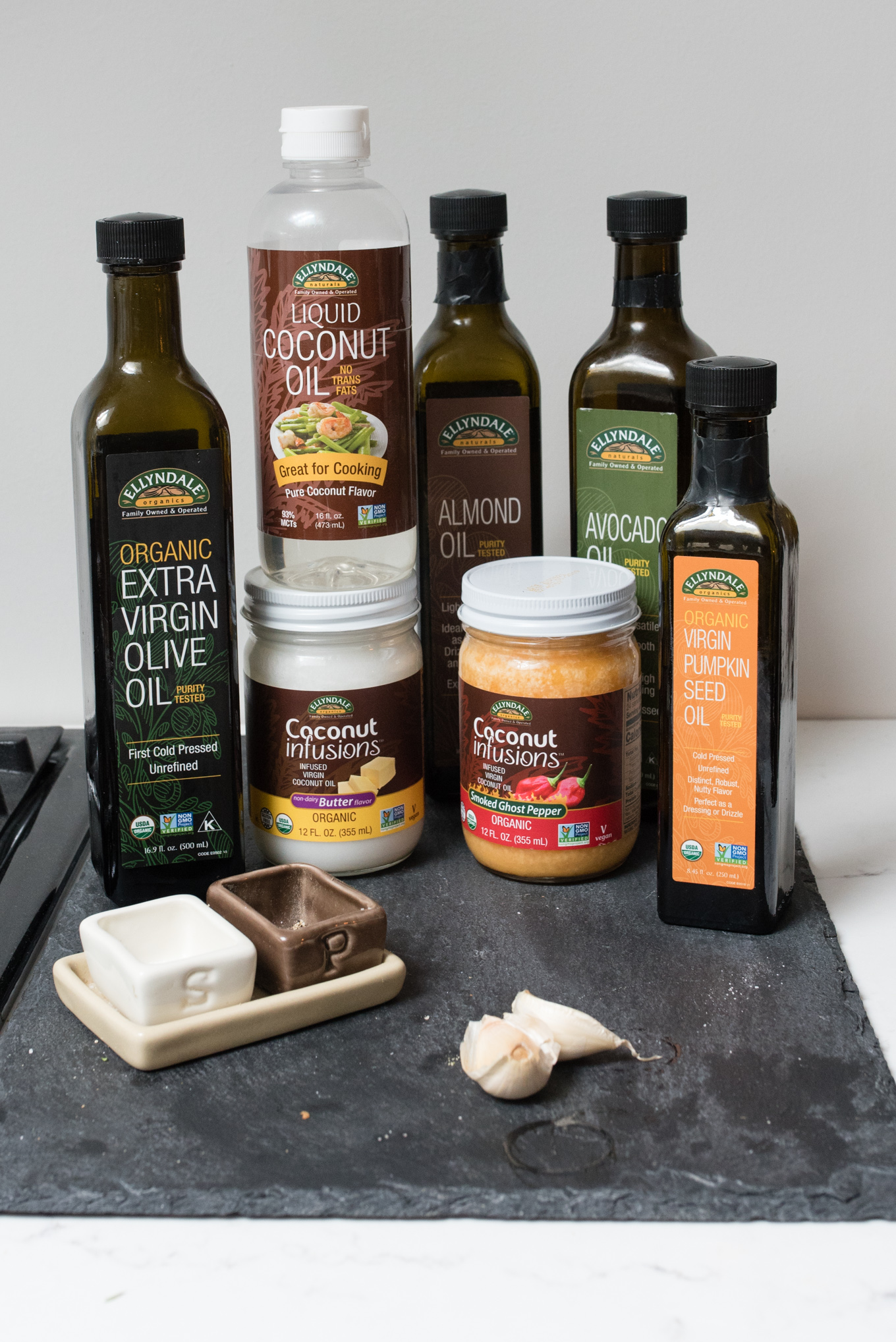 If you're looking for an amazing company to shop from, check out NOW Foods– you will not be disappointed (also note you can find some of their products at your local store too)!
And you can find them on Facebook, Instagram or Twitter.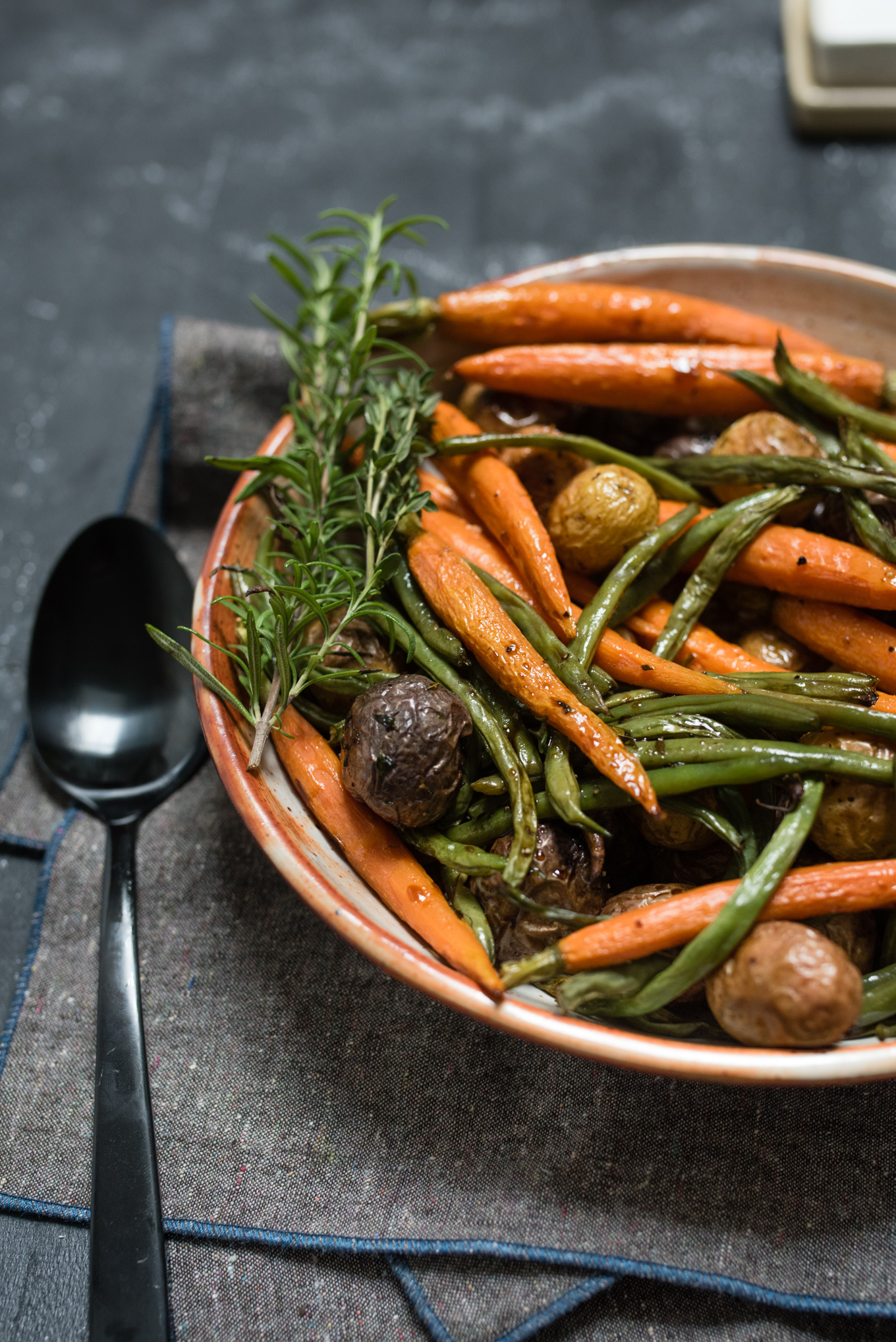 Herb Roasted Potatoes and Vegetables with Pumpkin Seed Vinaigrette
Author:
Melanie F. | Nutritious Eats
Ingredients
1-2 tablespoon of NOW Foods olive oil
1 lb small potatoes
¾ lb (12 ounces) French green beans
¾ lb (12 ounces) baby carrots
1½ tablespoon fresh rosemary
1½ tablespoon fresh thyme leaves
3 cloves garlic
¼ teaspoon salt
⅛ teaspoon pepper
Dressing:
2 tablespoons NOW Foods pumpkin seed oil
½ tablespoon maple syrup
½ tablespoon balsamic vinger
pinch of salt and pepper
Instructions
Preheat oven to 400 degrees. Place potatoes on one baking sheet and the carrots and green beans together on another one. Drizzle each tray with a little olive oil, season with salt and pepper. Roast potatoes for 35 minutes potatoes. Add tray of green beans and carrots the last 20 minutes, along with the garlic divided amongst the two trays.
While veggies bake, prepare dressing by whisking together pumpkin seed oil, maple syrup and balsamic vinaigrette and a pinch of salt or pepper. Combine potatoes and veggies together in a serving bowl. Toss with vinaigrette. Serve warm or room temperature.