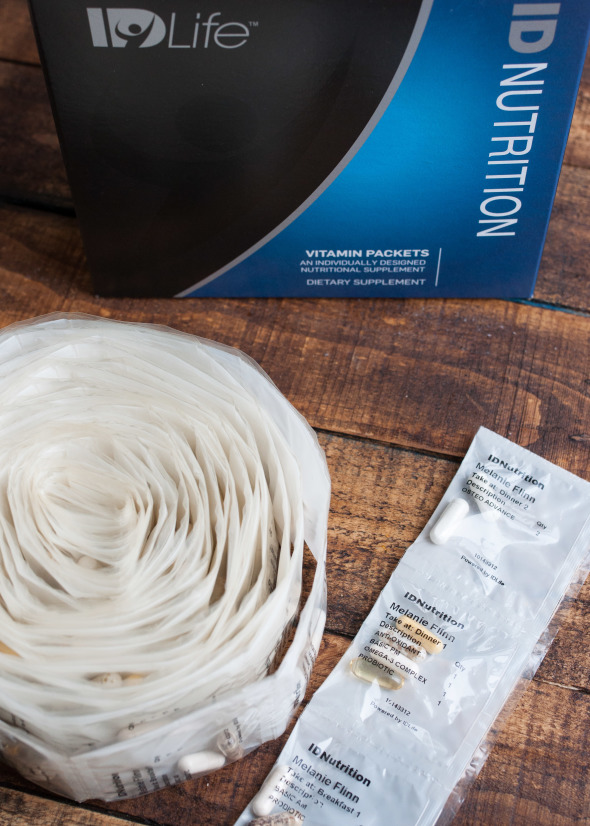 Hi guys! I don't have a fun food post for you today, but I stretched myself thin this week (and next) with a few volunteer projects. It's funny how those always come at the same time! It's ok though. I keep reminding myself that it's nice to use the talents God gave us and share it with others even if it takes time away from other things.
Oh and I have a fabulous vegan pasta sauce that I will get to you next week so make sure to stop by.
But today I thought it would be a good time to talk about the nutrition supplements I take. I told you about them a while back in this post, but in a nutshell it's a (relatively new) customized supplement service that delivers personalized vitamins/supplements to your door based on your answers to their thorough assessment. The assessment tells you exactly what you should be taking based on your answers and tells you what triggered their recommendations – best part is it's based on thousands of peer reviewed studies.
These vitamins are top quality- they have no synthetic fillers and are all veggie based. Plus they are organic, non-GMO, vegan, gluten and casein-free and ranked 12 out of a scale of 1-12 (with 12 being the highest quality). You will actual absorb these vitamins versus some of the ones of unquestionable quality that you find at the store.
I have been taking the supplements for a little over 10 months and I have a secret to tell you….ready for it?
They are amazing.
I have never called supplements amazing, but if I don't take them my body starts to feel out-of-whack, especially when I miss the probiotic…I defintely notice a difference in bloating.
I also have to tell you that although I absolutely can not make claims like "you won't get sick if you take them", I have to share this fact. I went 12 months without getting sick. Right around Christmastime, I got a minor cold that lasted 2 days and that was it! It was seriously the easiest cold I've ever had to deal with.
Now as a mom of 4, there are most definitely lots of germs floating around our house so going an entire year without getting sick is just unusual for me (and a lot of people I know). I have to look at the only thing I did differently in the past year and that was starting these supplements. For me, paired with eating healthy, exercise and limiting stress, it has made me feel my best and has been worth every penny I spend on it each month.
Seriously whatever you do, don't waste your money on crappy vitamins that are poorly absorbed and full of fillers! Check out this article on the recall of a bunch of store-bought dietary supplements.
You need to go take the assessment for yourself HERE (go to "new users" to quickly register on the site, then click "take free assessment") and find out exactly what YOU should be taking. Where else can you get science-based (free) recommendations based on your unique and personal lifestyle. They are recommendations customized for YOU! Because not all recommendations of supplements fit all.
If you lose track and get back to the main page, just make sure to enter "mflinn" as your associate before taking the assessment- which is 100% HIPAA protected so I will not be able to see your answers (be truthful to get the accurate recommendations).
Watch this quick video (less than 2 minutes) on what to expect with ID Life supplements.
IDLife also sells energy chews, meal replacement shakes, sleep stripes, etc. I don't use any of those as I am only interested in their vitamins but I do have a sample pack to giveaway to someone (sorry, US only).
I've decided to host this giveaway on Instagram so just comment on this Instagram post if you are interested and that will count as an entry (any comment will do) and for a second entry, just repost it and tag me.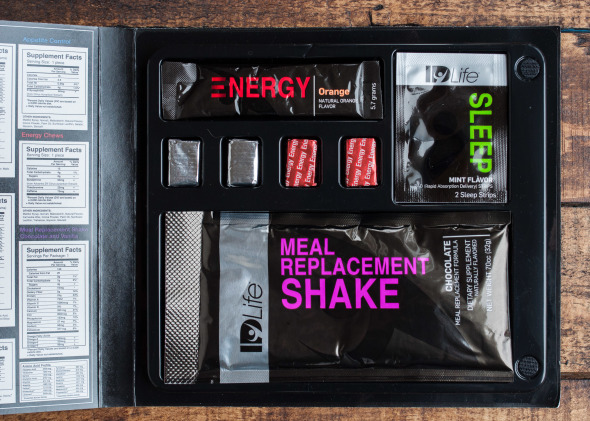 Feel free to message me with any questions.
Or better yet, just take the free assessment (it's super informative and really worth taking- no obligation whatsoever). On a side note, if you know it's something you'd like to try out from a business perspective, just click on "Join IDLife" and enter mflinn so that you're on my team.
Disclaimer: I became a sales associate for IDLife with my own money because I believe in the product and am giving away these sample products that were a part of my business kit. This is not a sponsored post.