Instant Pot Steel Cut Oats are extra creamy and flavorful and you don't have to babysit the stovetop!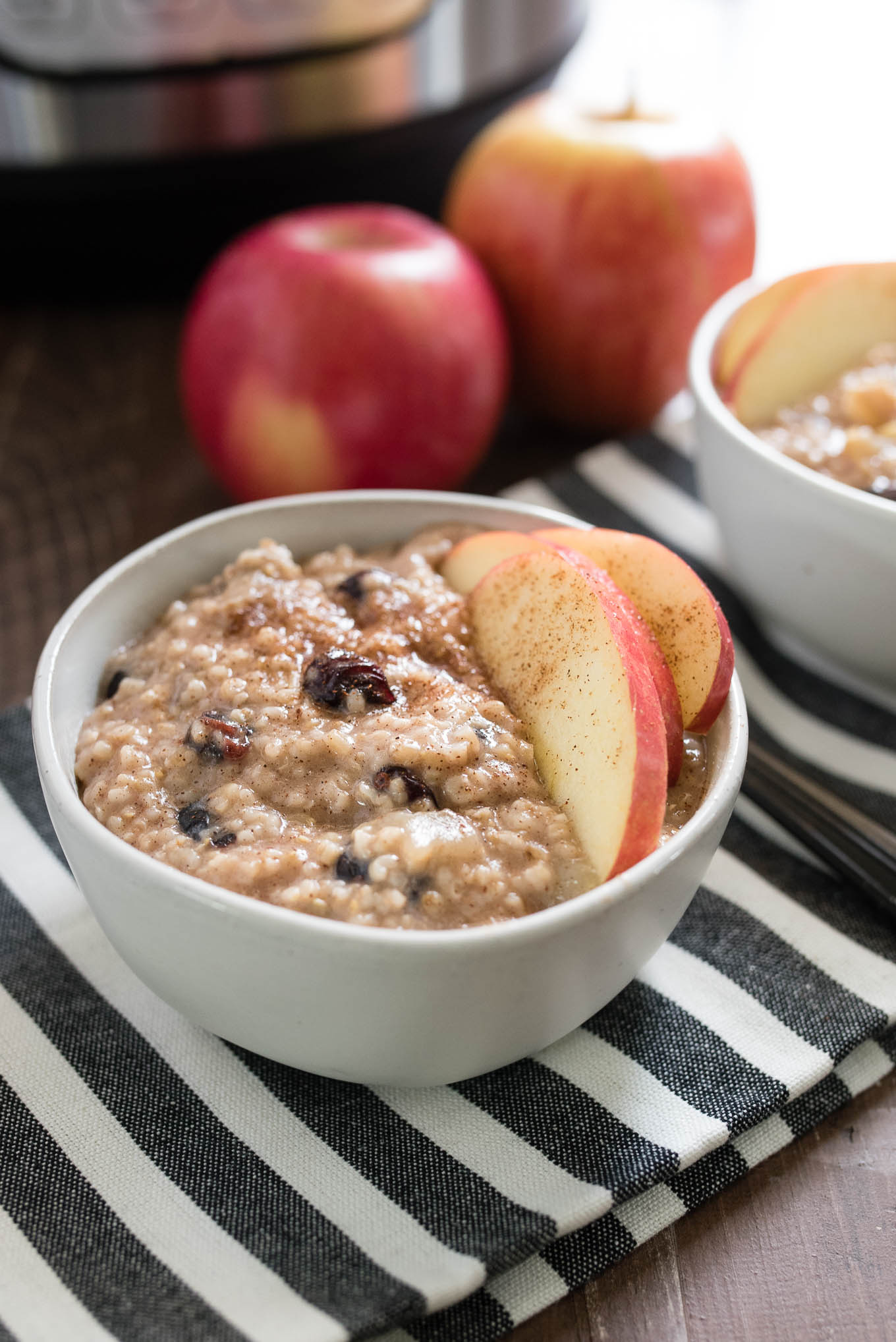 These Instant Pot steel cut oats are creamy and full of apple, cinnamon and dried cranberries.
If you haven't been bit by the Instant Pot bug, you probably will be soon! It's addictive I tell you. I haven't made a ton with it, but what I have made I've loved and my staple recipes- hard boiled egg, soup, Mexican style beans (recipe coming soon), oatmeal and a variety of chicken dishes have proven that it was well worth the money.
And it's just been fun to experiment! It can be a time saver, but isn't necessarily always a time saver. You have to factor in the time it takes for the pressure to build and then release at the end. You could certainly cook something on the stove top or in the oven in the same time, but it is amazing how it infuses flavors into the food in a shorter time frame.
I also love having something sealed in a pot cooking while I do other things around the house. There is a warm function so the food can stay in there until dinner is ready and I love that unlike a slow cooker you can sauté directly in the pot as well. I think this totally enhances the flavors so it's not just like raw onions or garlic simmering like they do in a slow cooker.
And speaking of slow cookers, it has a slow cooker function which I haven't used, but technically you could use it that way too in which case it could replace your slow cooker.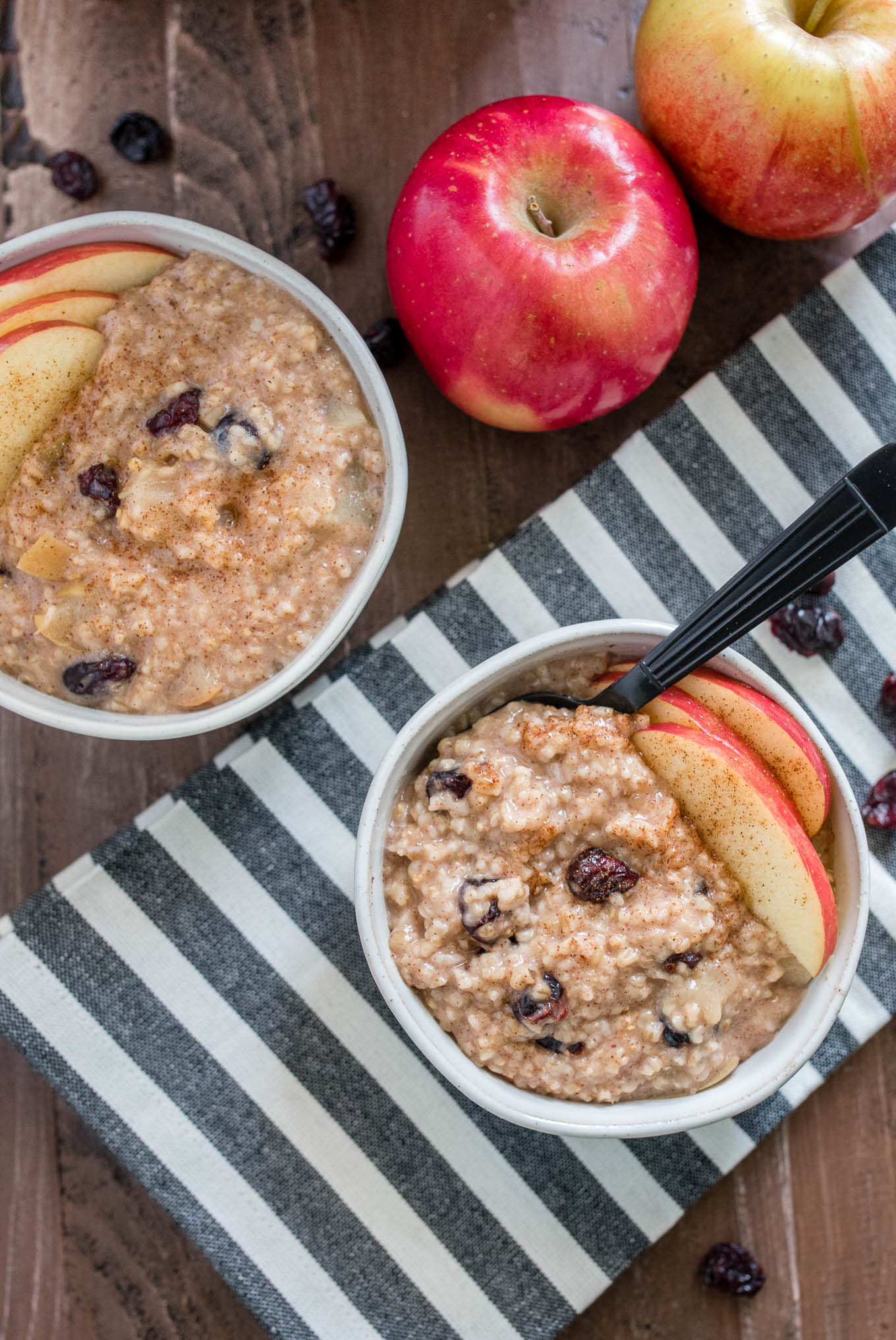 But this oatmeal is our new favorite. Steel cut oats have not typically been my favorite, but this recipe changed me. The pressure cooker breaks them down enough so that they are nice and creamy the way I like my oatmeal!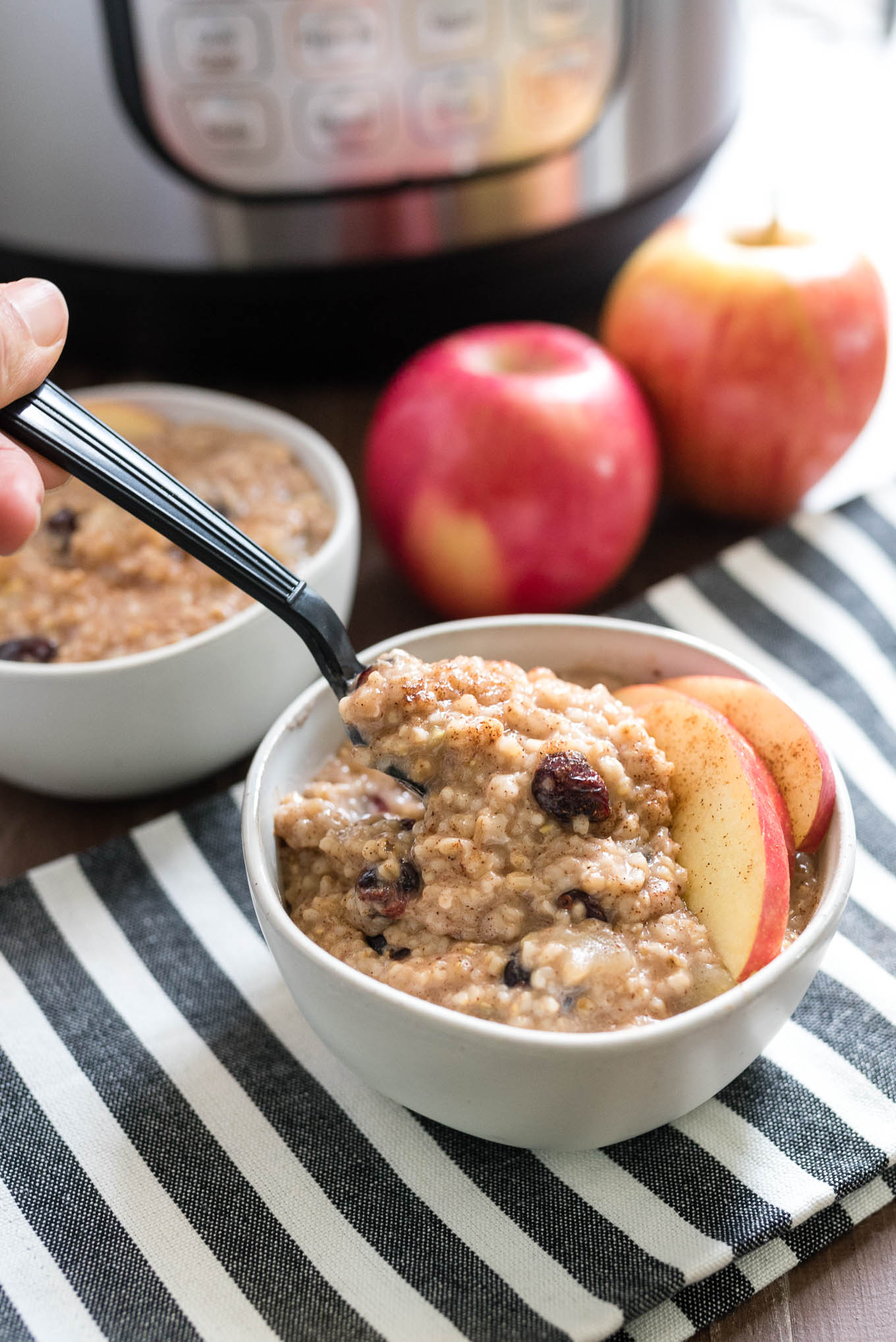 Here are a few step by step-
add your apples, cinnamon and oats.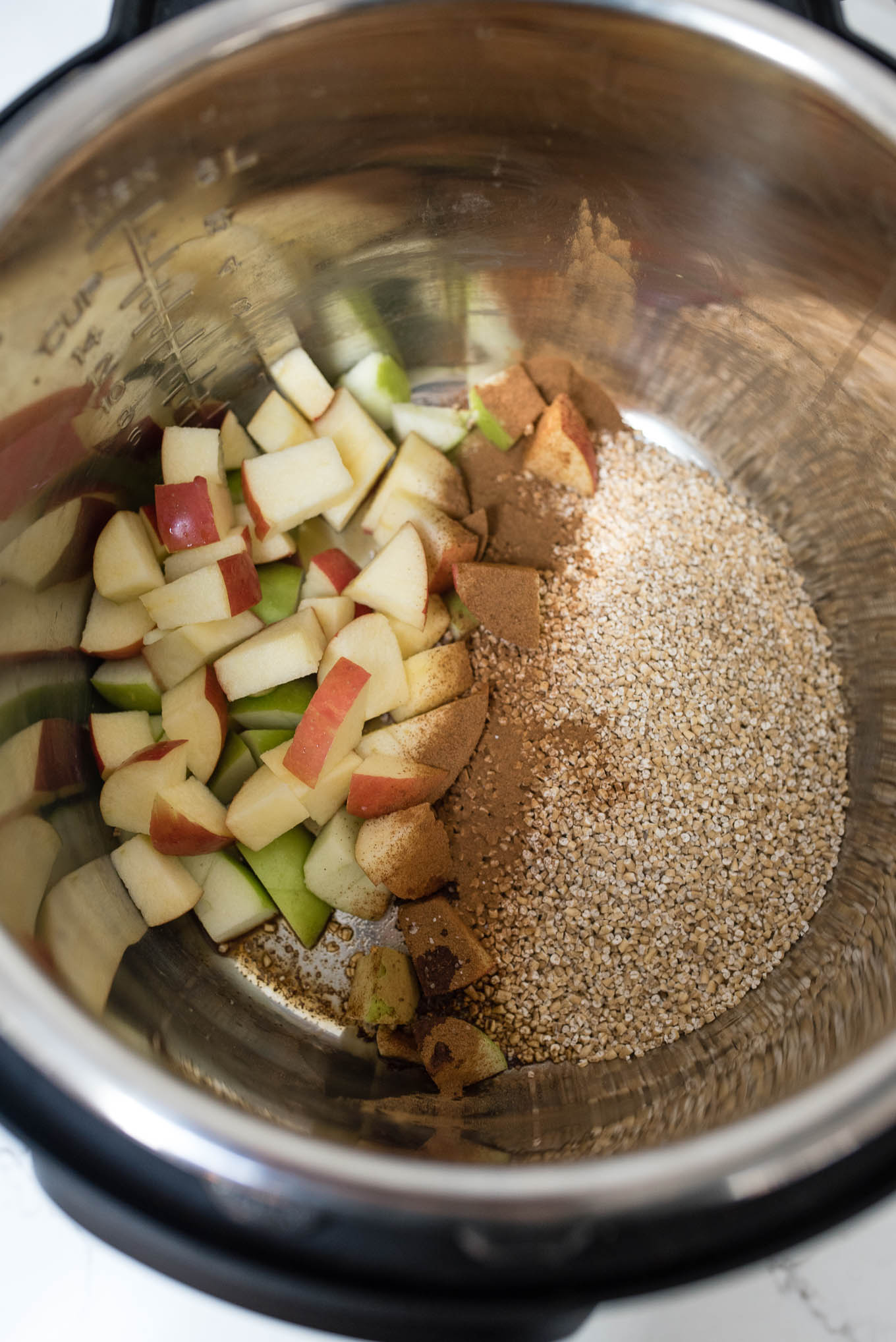 Mix in the milk, water, maple syrup and vanilla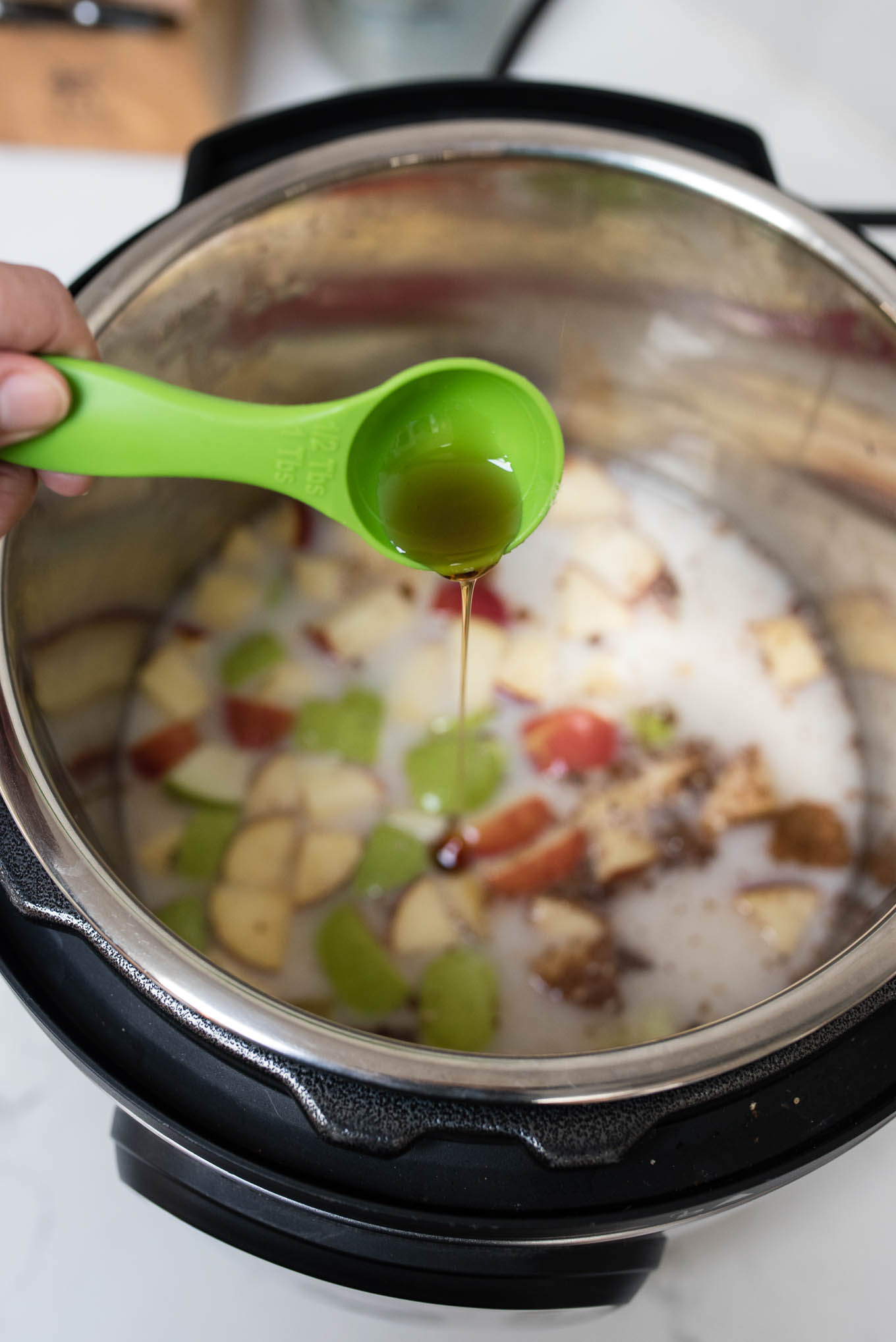 Cook on Porridge setting for 5 minutes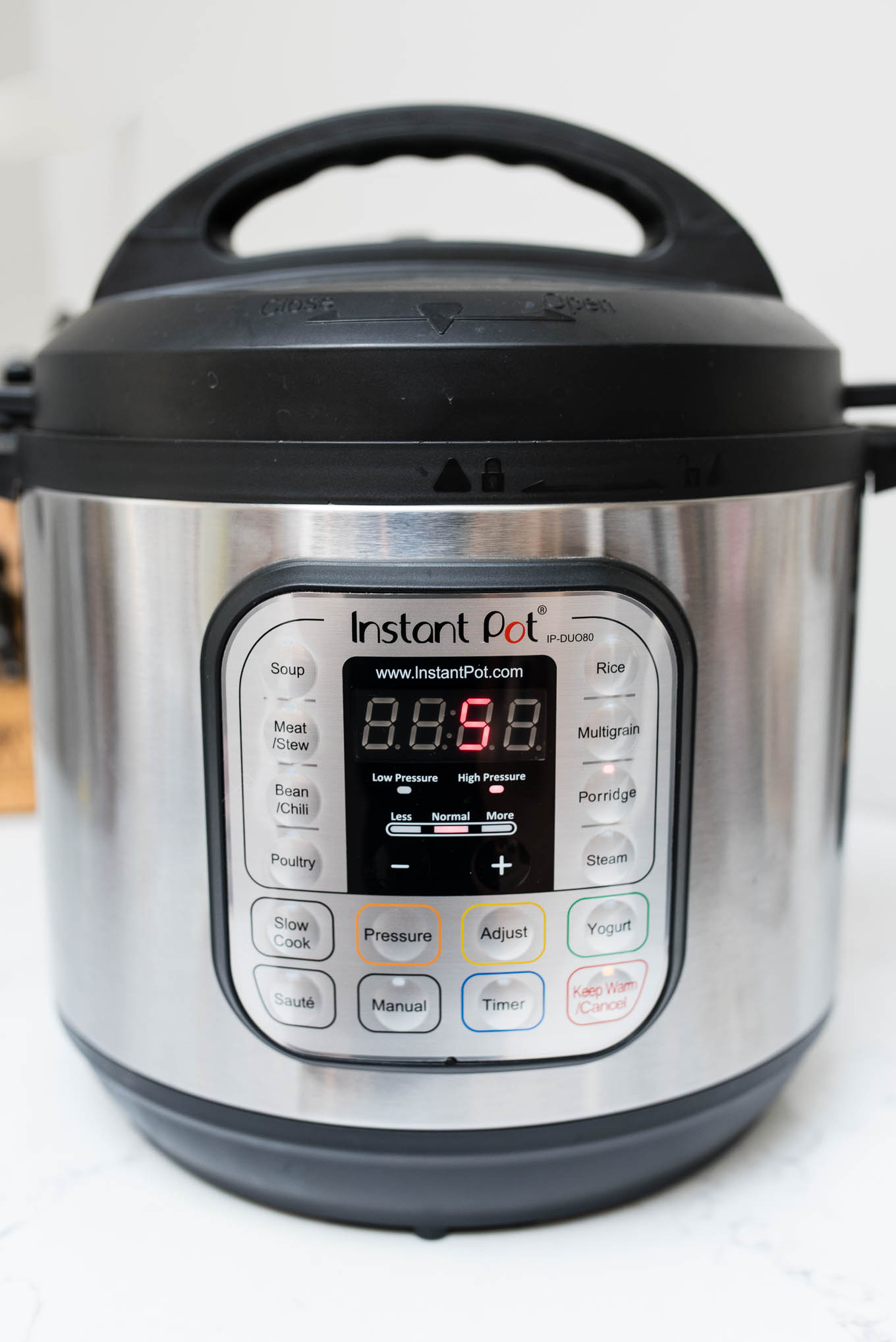 After that time, let the pressure naturally release for 5-6 minutes.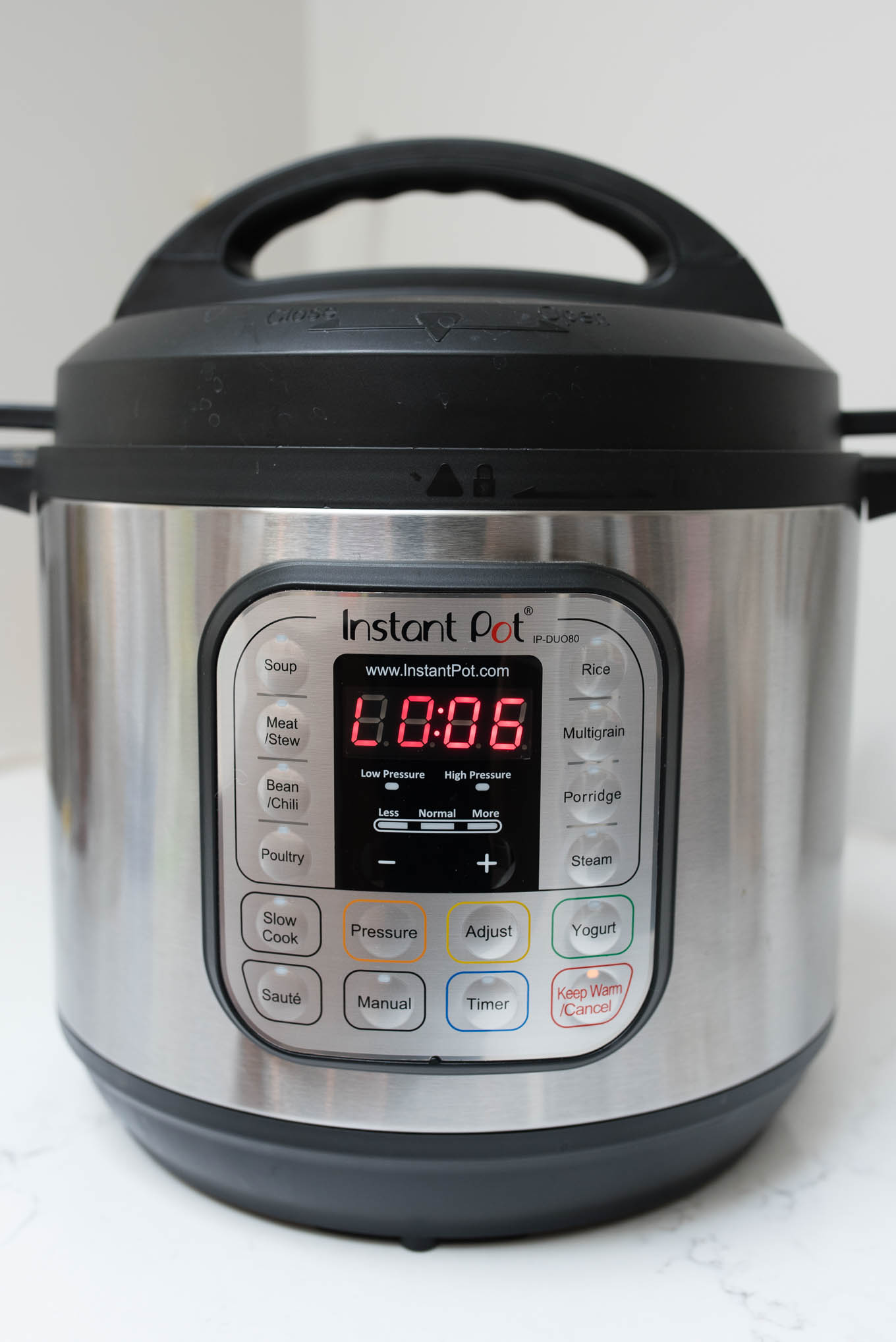 Then turn the knob to venting until the float valve is longer activated (if the float valve is raised it means the pressure is still too high. It will drop when it's safe to open)…..
Carefully open the lid, I always keep a towel over it in case of unexpected steaming! Add in the dried cranberries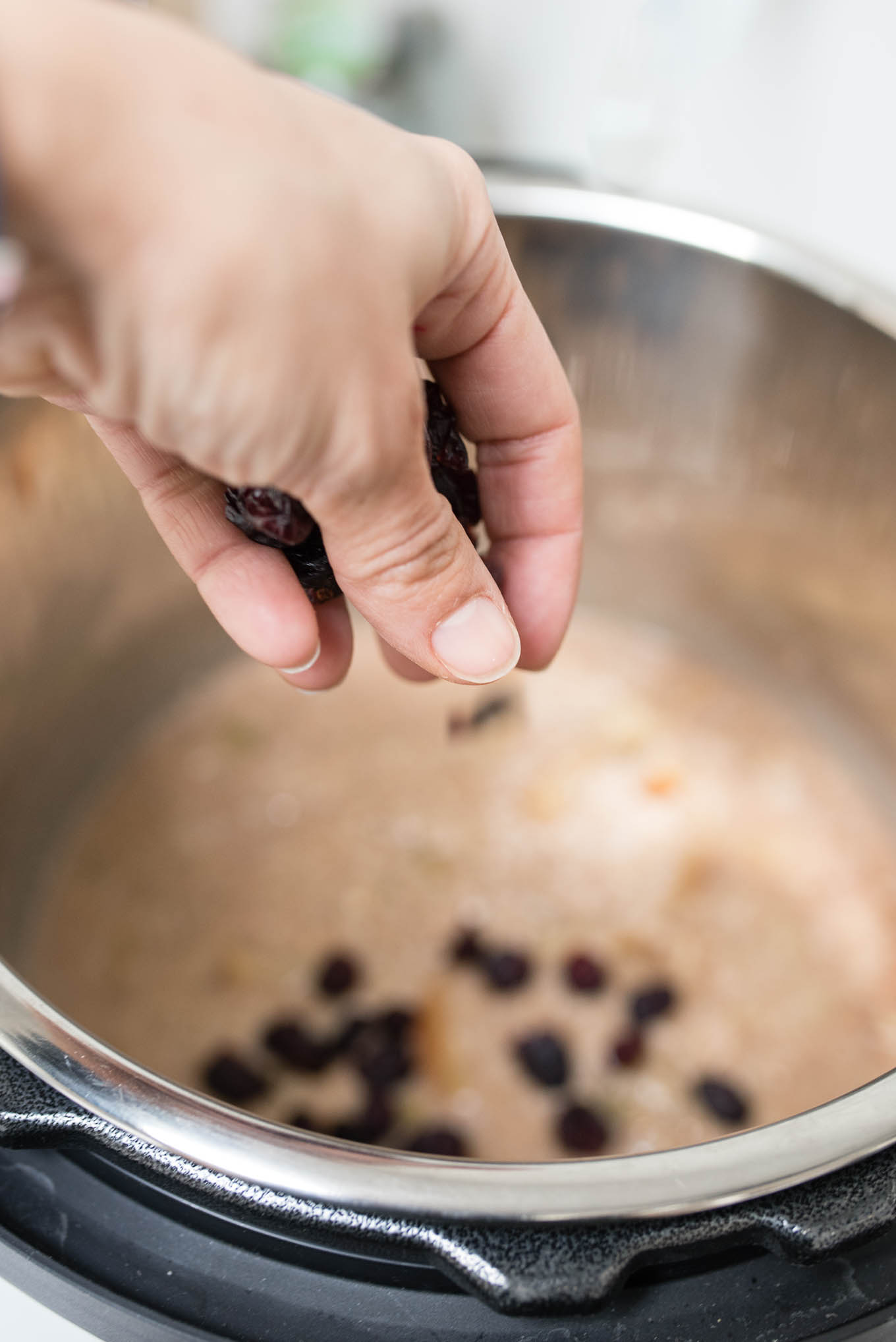 Stir and enjoy. The liquid will definitely get absorbed as it cools.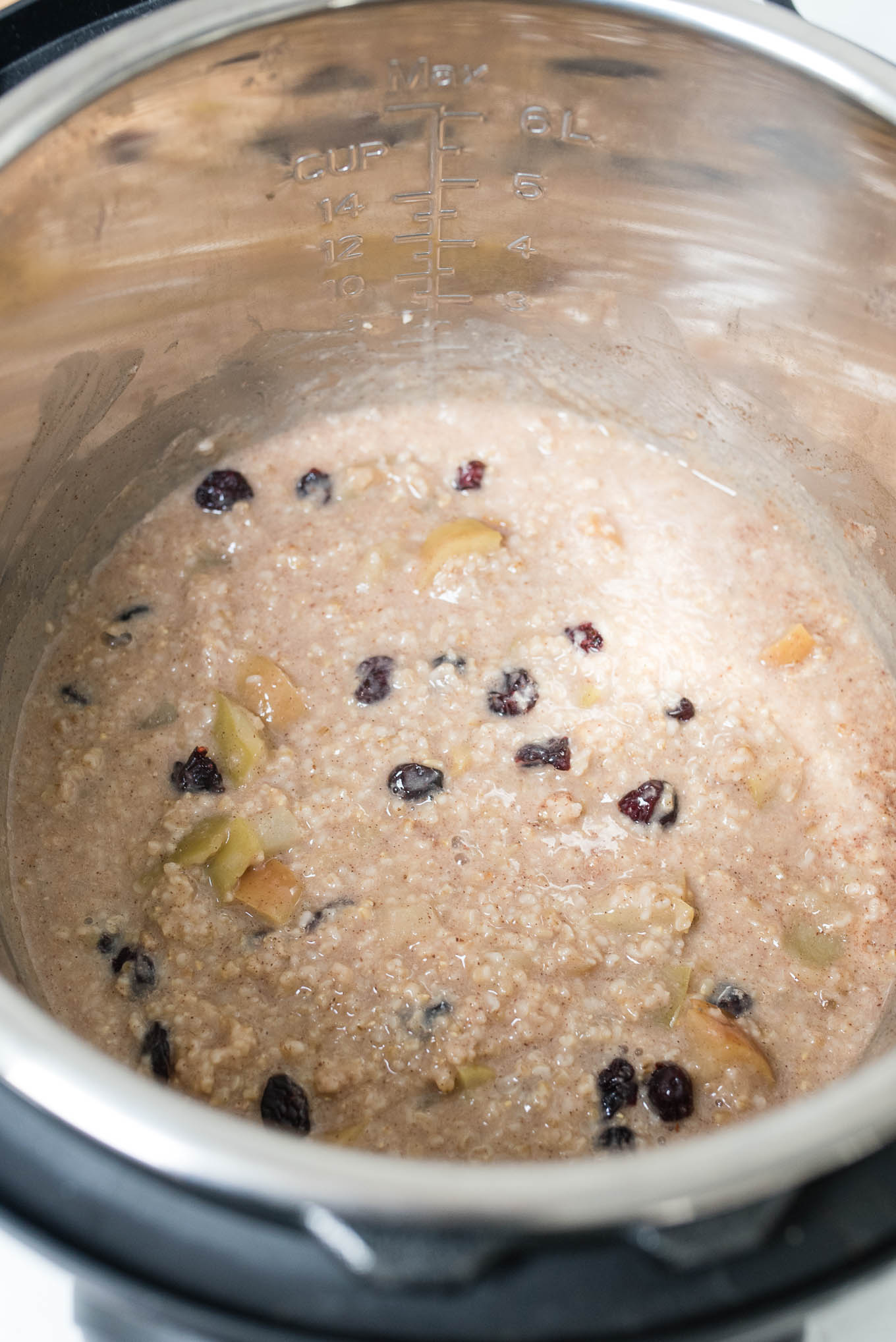 Love it! If you are on the fence, but have the room for one, I recommend it for sure! Here is a link to get your own>>6 Qt Instant Pot! P.S this post includes affiliate links (meaning I get a tiny commission if you purchase via my link).

Instant Pot Apple Cinnamon Steel Cut Oats
Author:
Melanie F. | Nutritious Eats
Ingredients
1 cup steel cut oats
1½ cup non dairy milk like almond or soy (mine is slightly sweetened milk i.e. original)
1½ cup water
2 cup diced apple, cored removed (~1 large or 2 medium)
1½ teaspoon cinnamon
1 teaspoon vanilla extract
1 tablespoon maple syrup
pinch of salt
⅓ cup dried cranberries
Instructions
Place all ingredients except dried cranberries into the pressure cooker (oats, apples, cinnamon, water, milk, vanilla extract, pinch of salt and maple syrup). Place lid on, turn knob to sealed position. Press the "Porridge" button and hit the timer to 5 minutes. All the machine to build up pressure until it starts the count down from 5 minutes.
When it beeps that it's done, let steam naturally release for ~5-6 minutes (it will count up on Low).
Next turn the knob to the venting position to release the remainder of the steam. When the metal button comes down, you can carefully open the lid. Stir in dried cranberries and enjoy!