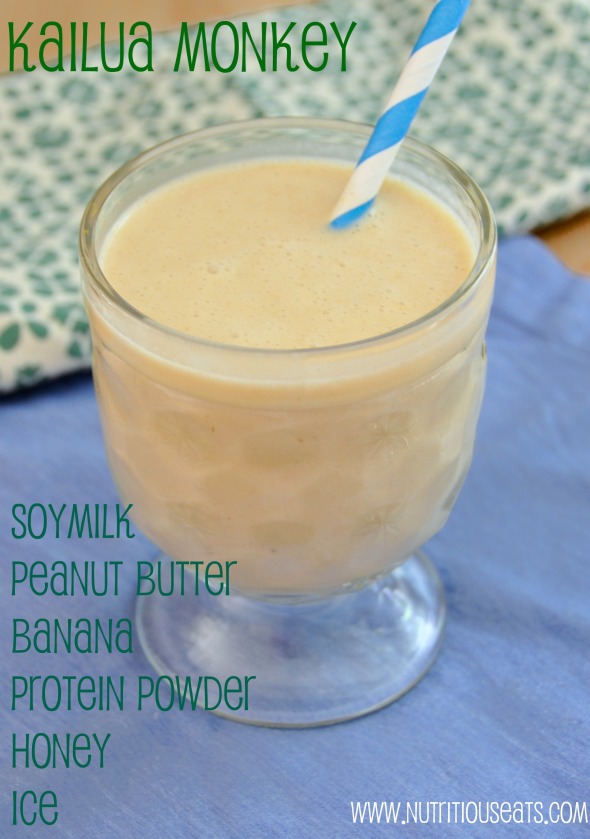 Dear Summer,
I have thoroughly enjoyed you. You have blessed us with lovely sunny days, 70-80 degree temperatures and lots of time to play outside with friends. We have successfully crossed off the following: a trip to visit family in Texas, learning how to swim (both kids went life-jacket free the last few days in Texas and started lessons again soon after), basketball camp, ballet camp, the Children's Museum, the zoo, several dates with Dad to the pool, several park play dates with friends and a few home organizational projects among other things. Although the kids have loved you summer, they are still eagerly counting down the days until school starts. Thank God they are excited about it. The next year is going to be very tough for me. Having another baby in 4 1/2 months among other things previously mentioned here on the blog will certainly test my sanity. I am a bit scared, but I am also trying to remain positive as we go through all of these changes. I just wanted to say thanks summer, I will look back to these great days spent as a family and smile. I have gotten to see the joy in my children's faces as they play all day with the neighborhood kids, running around barefoot with the remnants of popsicles on their faces; the way I remember summer as a kid. I hope Fall takes care of us as well as you did. So cheers- I know very soon I will be bidding adieu to smoothies and salads for dinner in place of soups and stews! Here's to hoping the next year flies bye (at least for my family).
Love, Melanie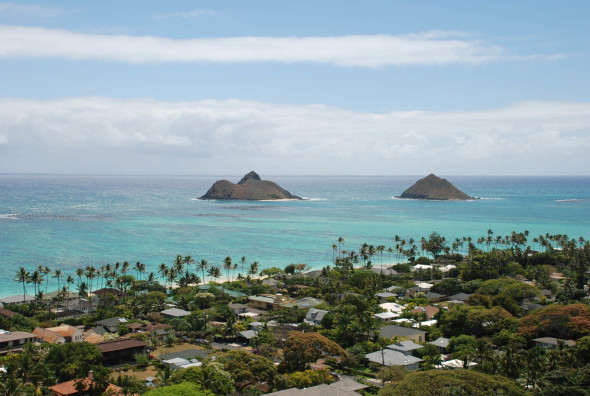 P.S. My friend from Hawaii send me this recipe from Lanikai juice in Oahu, one of my favorite places to go for a snack when we lived Kailua (above shot of Lanikai, a neighborhood within Kailua).  I adapted the amounts to my liking.  P.S.S. Although I wish the smoothie photo was better, I have not the time nor expertise to make a beige colored smoothie look pretty. Sorry!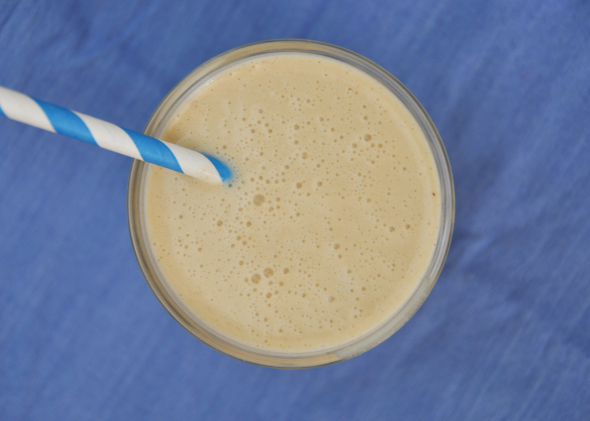 Kailua Monkey (Peanut Butter Banana Smoothie)
Ingredients
4 ounces organic soy or almond milk
1 banana
1 scoop protein powder (vanilla or other flavor such as sweet cream)
1 scoop peanut butter
½ tablespoon honey
1 cup crushed ice
Instructions
Add all ingredients to a blender and blend until smooth.
Notes
Adjust ingredients to meet your preferences.

Adapted from Lanikai Juice, Oahu, Hawaii
Questions: Have you had a good summer? Are you ready for fall food yet?