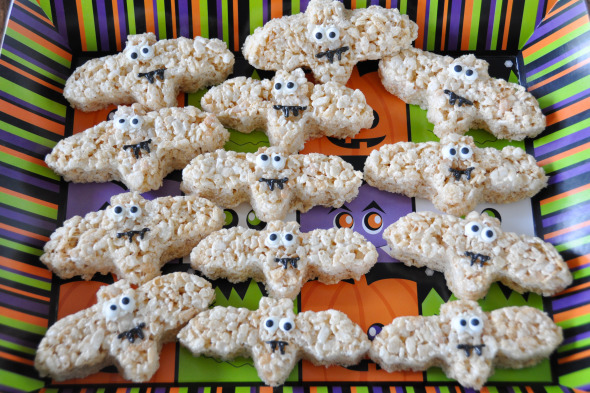 First off I wanted to say thank you to those of you who voted for my Apple Pie Baked Oatmeal in the Quaker recipe contest- my recipe won and will be featured in the Quaker newsletter! I appreciate those of you who took the time to vote and support Nutritious Eats!
I did want to mention that if you happened to print the baked oatmeal recipe on the first day there was a little error (I accidentally omitted the vanilla extract). I quickly fixed the recipe but you might want to reprint because I am not sure what copy you might have. Even when I think I've double checked my work 100 times, it still happens.
I don't have a lot to share today because it's Halloween and I am sure we all have a lot to do! My kindergartener has a parade in about an hour, then it's Halloween party time at school followed by the big afternoon events- a party at the neighbors and trick-or-treating!
I wanted to share the treats I made again this year. I know they are repeats of last year but if you are new to my blog you might have missed them. I figured why bother finding new Halloween treats to make this year when I loved the ones from last year!
These bats are on their way to school for a Halloween party!
Make plain ol' rice crispies, let cool and use a bat cookie cutter to cut out shape. Use black frosting for fangs and candy eyes, purchased online from Wilton (I have seen them in stores before too).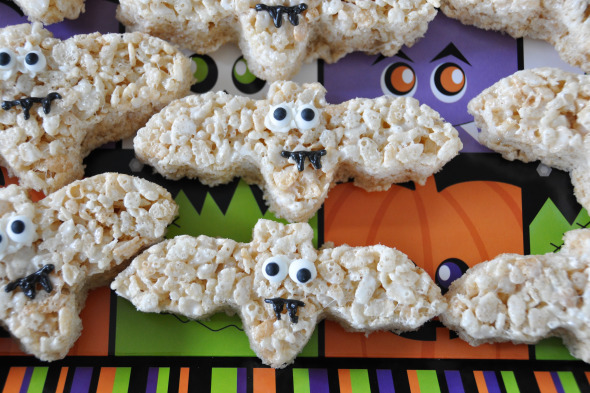 Make my oatmeal peanut butter ball recipe, dip in melted white chocolate and decorate with red and black gel to look like eyeballs.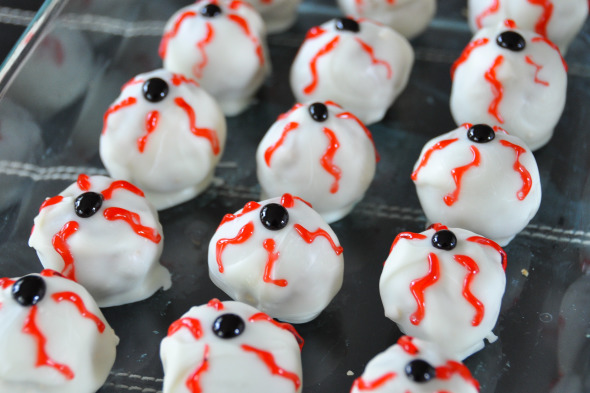 Make sugar cookie recipe of choice, cut out with pumpkin cookie cutter, gently insert popsicle stick and draw faces with black and green frosting.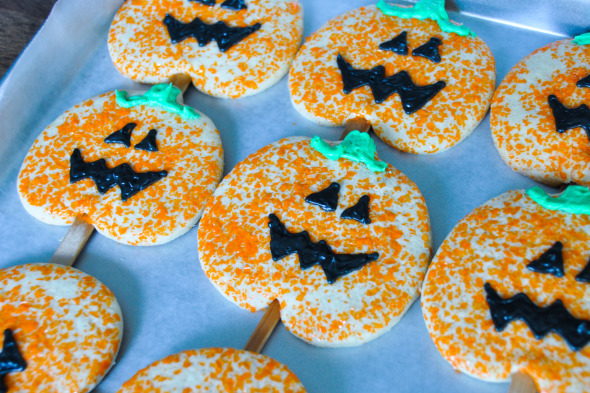 I know it's late and last minute but I just wanted to share!
Happy Halloween from my lil' pumpkins!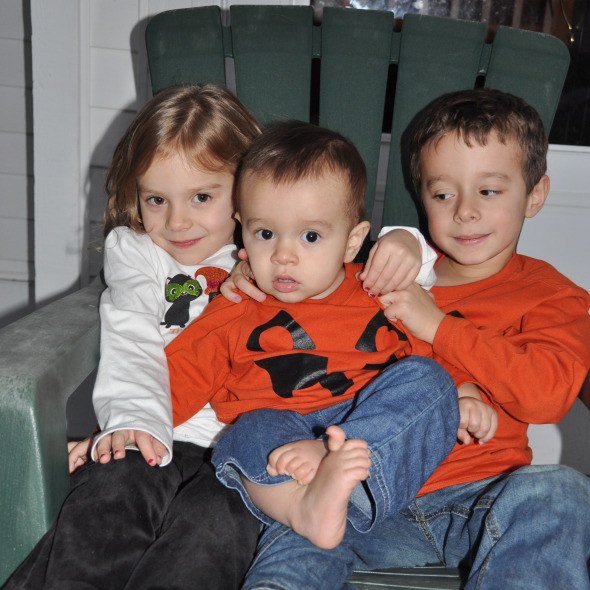 What are you plans for today/tonight?! P.S. Don't forget to play around with my new Recipe Box feature. Try testing out the blue "save recipe" button on my recipes and see what ZipList can do for you (your own personal online recipe box can be accessed up on the top menu- look for "Recipe Box").
Be safe tonight!
Don't want to miss a post? Make sure to sign up to receive emails from Nutritious Eats. I love hearing from you! Please leave a comment, ask a question or just say hi. And if you've enjoyed this post, please pin, share, tweet or stumble away so that others can enjoy eating healthy with us! Thanks for reading!