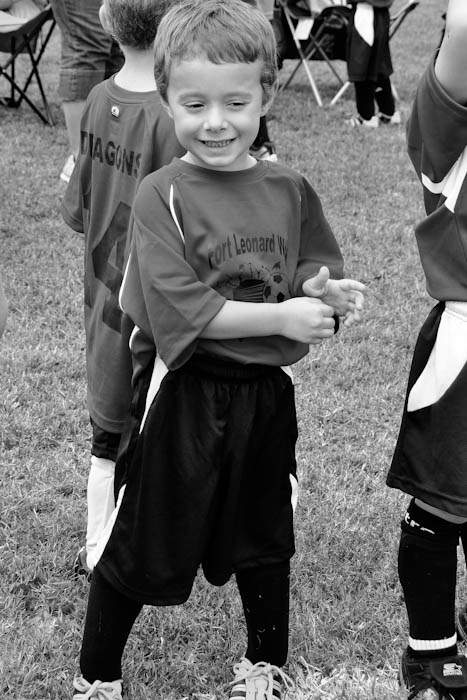 I am sitting here wondering what I should write about and I am coming up short, which is funny because I've had food on the brain a lot lately. The minute we had these fall-like temperatures, I couldn't help but think of food….soups, warm baked bread, the Holidays! Then there is my son's birthday next month (more food), the birth of our third child coming in the next 7 to 8 weeks so I am wondering how I'll fit it all in.
Now I have so many things I want to cook, that I don't know where to start. One day it seems like it will be soup weather and the next day it's a perfect day for grilling. My head is all over the place with the baby's due date approaching, the "to do" list getting longer and I don't know what I want to share with you guys! So here is a family picture instead of food- you all know I rarely do that! It was my 4 year olds very first soccer game this weekend and it was so fun for everyone.
I guess that means this will be a short post with my tentative plan for the week. I promise to have some goodies to share later this week. Please tell me….what are you having this week?!
Menu for the Week of September 11th
Sunday
Lemon-Chicken Orzo Soup, Rolls
Monday
Homemade Black Bean Burgers, Slaw (a new recipe I'll be sharing soon)
Tuesday
Leftovers (soccer practice)
Wednesday
Spinach Feta Quiche, Sauteed cherry tomatoes with garlic and herbs
Thursday
Leftovers
Friday
St. Louis- the kids and I are driving out to meet up with my mom and Grandma!
Saturday
out to eat in St. Louis
Have a great week!