My sweet girl is a month old now and I wanted to share a postpartum update!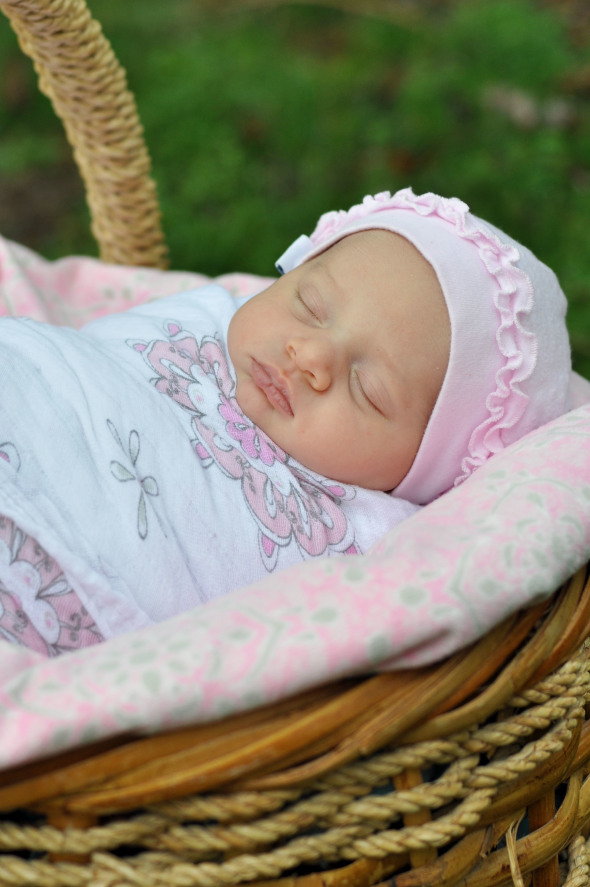 I know she's my child and all, but isn't she CUUUUTE!! Oh my I love sweet little babies.
Postpartum Update
Weight loss: 21 pounds down, 14 more to go
Exercise: I started exercising at 2 weeks postpartum and started off slow with 2-3 mile walks. At 3 weeks postpartum I did my first short run (2.25 miles) and am now fitting in 3-4 days a week of a variety of workouts such as walking, P90x yoga and running. At 3 weeks postpartum, I ran 3 miles and I feel ready to push myself past the 3 mile mark so that will be my goal for next week.
Breast or bottle: exclusively breastfeeding- same as I did with my other 3. I have been blessed to have a great supply and flexible schedule therefore have never needed to buy formula. Not a drop! I tell my husband that gives me the right to splurge more in post baby shopping. Totally fair right?
Sleeping: well yes actually. With my mom in town helping I was lucky to sleep in and take naps. Makes those mid-night wakings much more doable. That's all about to change since mama headed back to Texas a few days ago. Sniff sniff.
Baby schedule: not yet. Too early but she is pretty consistent with a long morning nap and long afternoon nap.
Mood: pretty decent. I remember having way more episodes of the baby blues with the others so I am actually quite shocked given the circumstances. Ask me again in a few weeks and that might change!
I am excited to say I found a half marathon in May that should work with my schedule and another one in June so by then end of February I will start the actually training plan for the one in May. I always use the Hal Higdon training plans so here is the one I will use this time. I am excited to get started!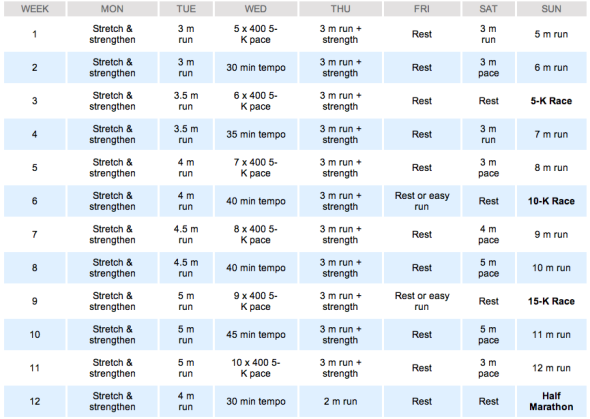 I totally missed posting Super Bowl recipes but here are some anyway (yes I realize that the game will be over by the time you read this but it never hurts to link up some yummy recipes, right?)
and from Cooking Light…..
Hope you all have a great, productive week!
Questions: How was your weekend? Did you watch the game? Eat yummy food? Are you training for any races? What training plan do you use?