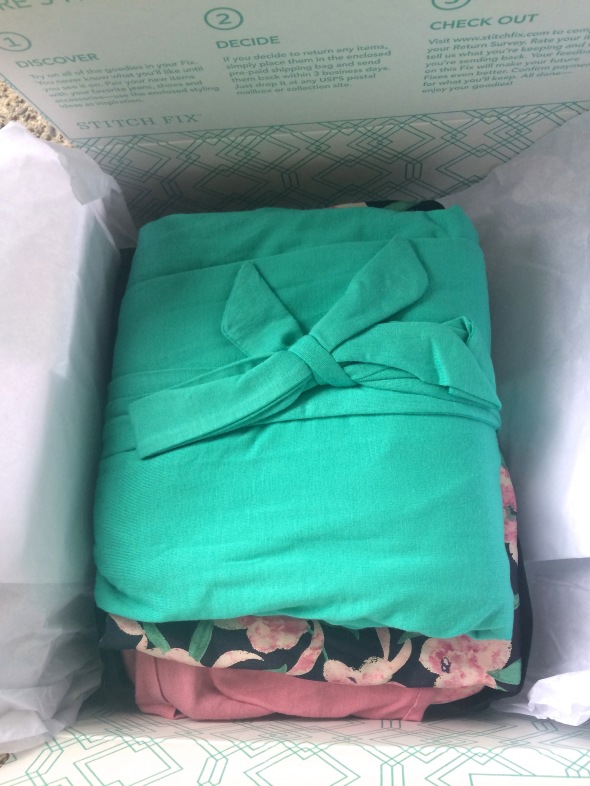 Hello friends!
Well my lil guy Roman spent Sat/Sunday in the hospital. He was having asthma-like symptoms (coughing/wheezing/difficultly breathing) so my hubby took him to the ER on Saturday around 1:30pm. They gave him breathing treatments for over an hour and decided to keep him overnight to monitor him. He ended up getting steroids and a bunch more of the albuterol to help with his breathing. I have never had any of my children stay at the hospital for an illness so it was really a weird feeling to not be there with him. Once the kids and I visited that evening I could tell he was doing better and wasn't as worried.
Anyway, it was a fairly unproductive week food-wise to today I am going to share my last Stitch Fix box with you!
Some of you might have seen a sneak peak of it-  I posted my goods on Facebook and Instagram because this time around I needed help.
So here is what I got and what I ended up keeping!
P.S. This service is still working for me (obviously) because I simply don't get out to shop much at all. I have cut way down on online shopping as well so I can allow myself to spend some extra money on Stitch Fix.
If you were thinking of signing up, it would be awesome if you used my referral link because then I'll get a $25 credit towards my stuff (and you can get the same referral credit when you get your friends to sign up). Anyway, on to the items in my fifth box!
1. Kelsie Braided Detail Belted Maxi Dress
Well I got a lot of mixed reviews from friends on this dress. The consensus was that everyone loved it, but several thought it looked too big on me. It's an XS so there was no chance in getting a smaller size. After thinking about it, trying it on for the hubs, we agreed that was just the style and in person I don't think it looks quite as big as in this picture. The reasons why I loved it so much was because of the snap closure making it perfect for nursing, the cute slits up the side to make it a little sexy and the material was so comfy I could see myself wearing it all day, and into the night if needed.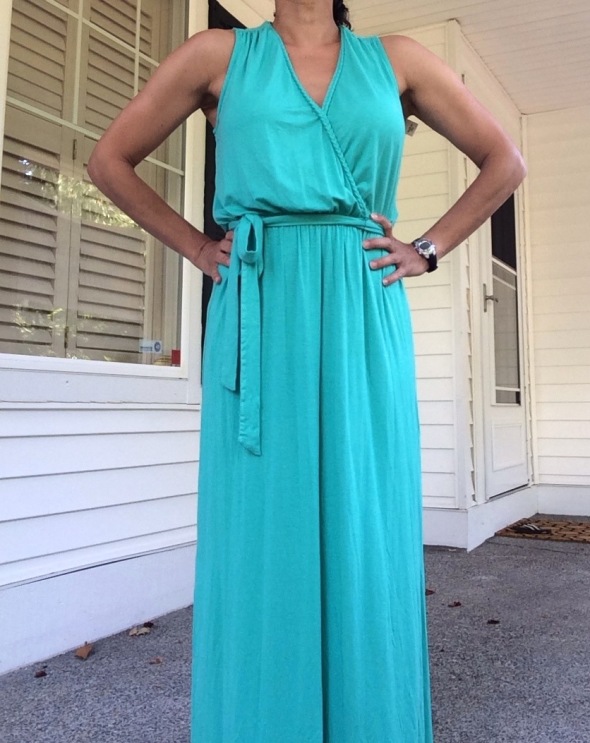 Status: Kept
2. Dean Ankle Zip Skinny Jean
These are made from Just Black, the same jeans I got in my previous fix but a different style and color. These have the cute ankle zip and fit sort of like leggings! Super comfy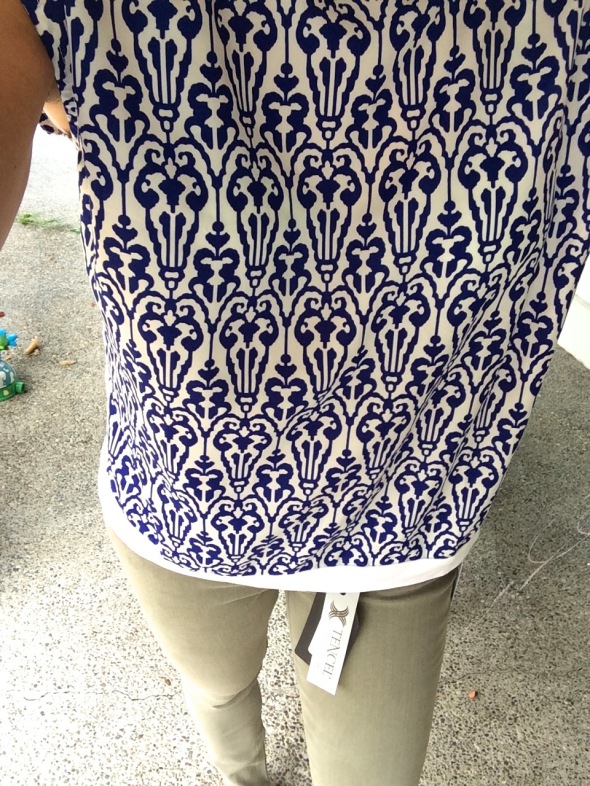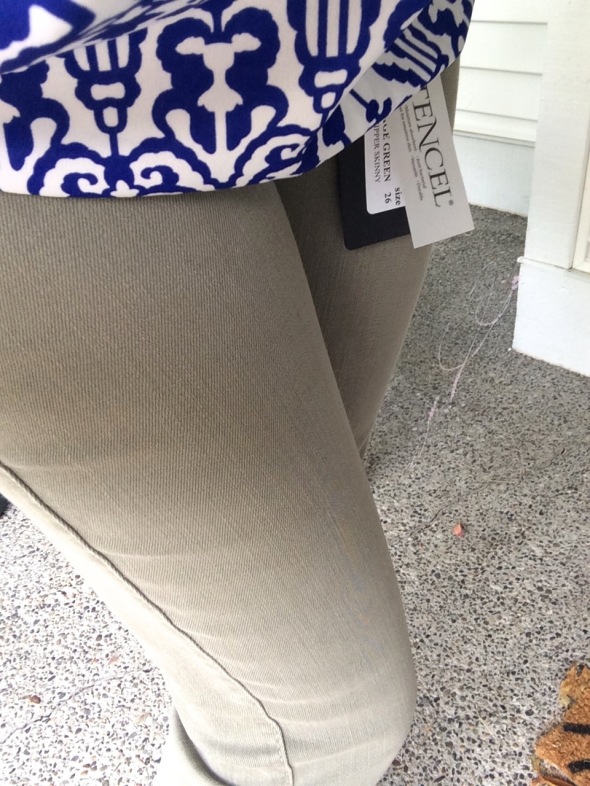 Status: Kept
3. May Damask Print Knit Back Top
I immediately fell in love with this print but the negatives for me 1) dry clean only 2) it had a boxy cut that from the (sheer) back wasn't that flattering….and for those reasons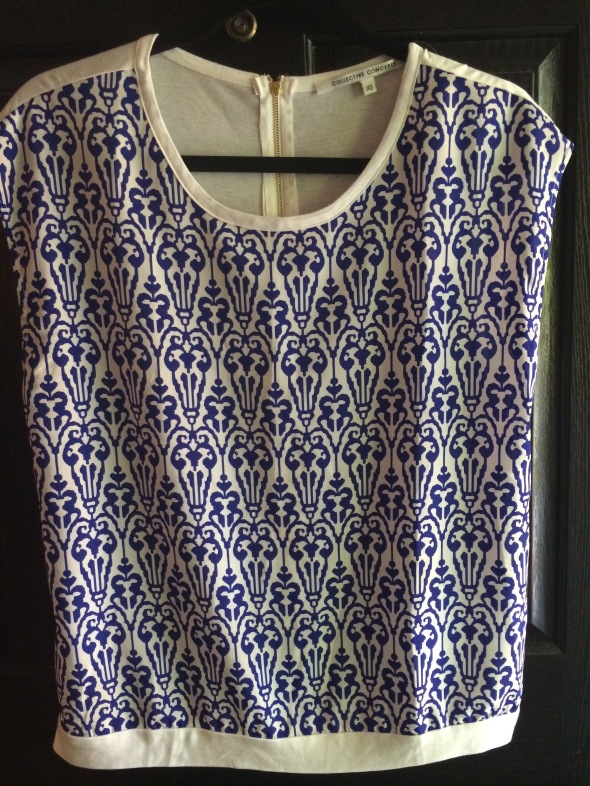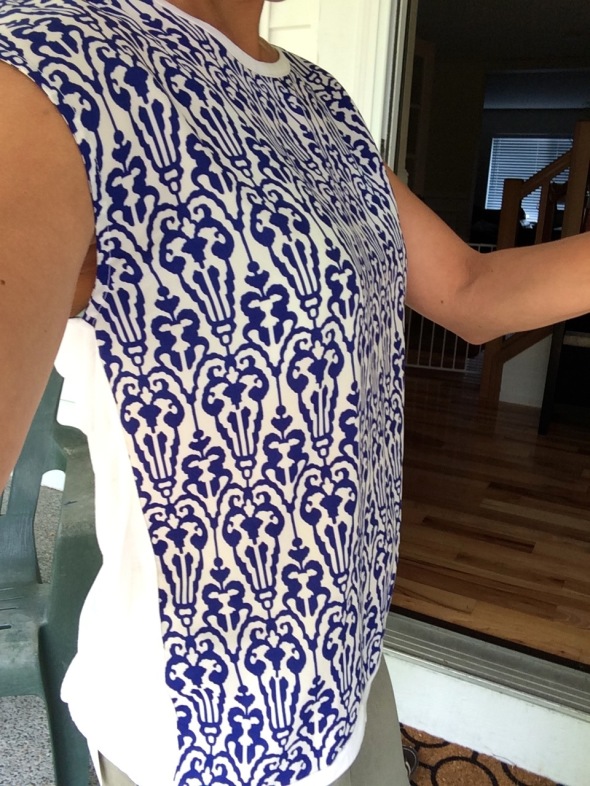 Status: Returned
4. Jayde Layered Floral Print Tank
I requested something floral in previous box and ended up sending it back. I don't own any floral pieces and just wanted one. I loved the flowy detail of this and the racer back. It looks really cute with the olive jeans they sent.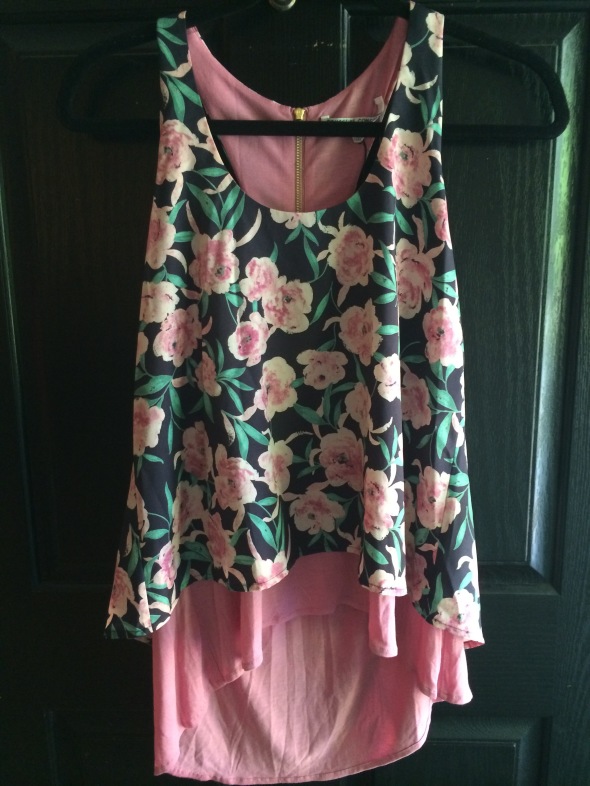 please excuse the disaster in my room that day. We had the pack n play set up and everything was a mess.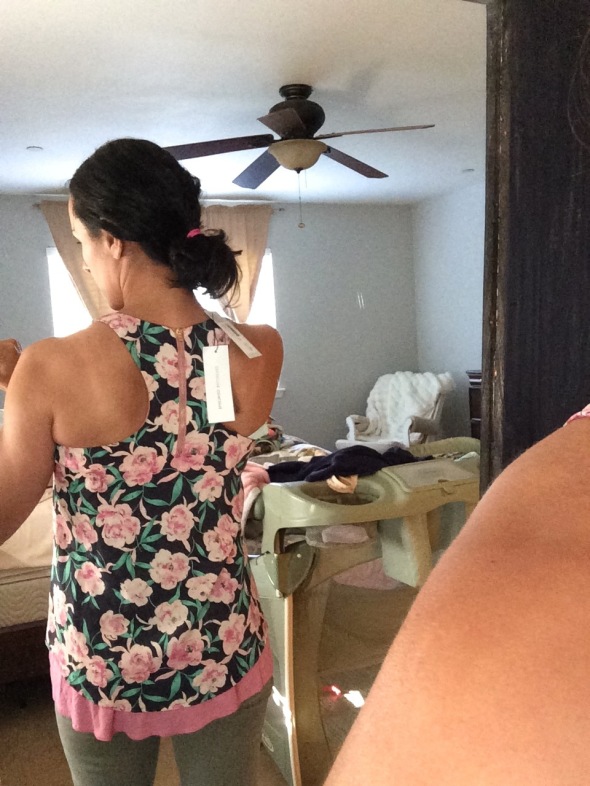 Status: Kept
5. Chambers Crochet Striped Silk Tank
Oh I just loved this simple tank with the pretty crochet detail. I actually needed a simple black top but the negative (again) was that this was made from silk and dry clean only. Hello…mother of 4 small children. No can do. It was also on the pricy side otherwise I probably would've kept it anyway.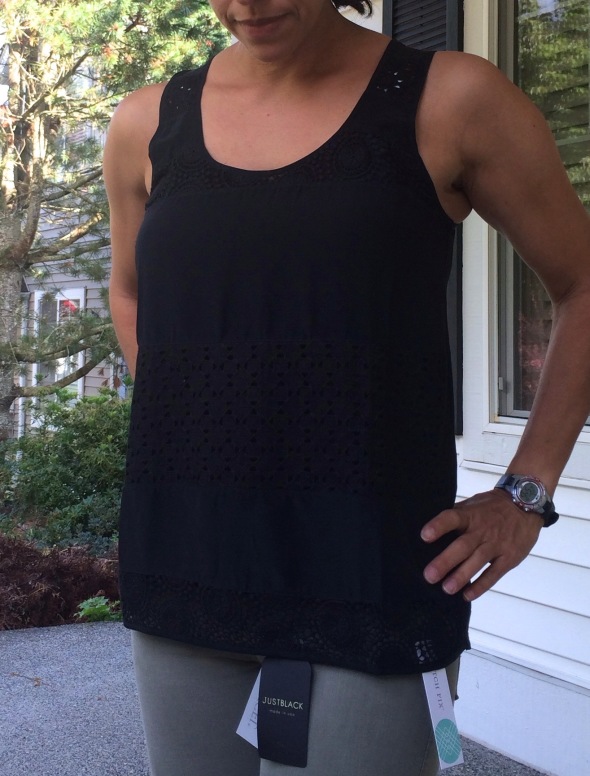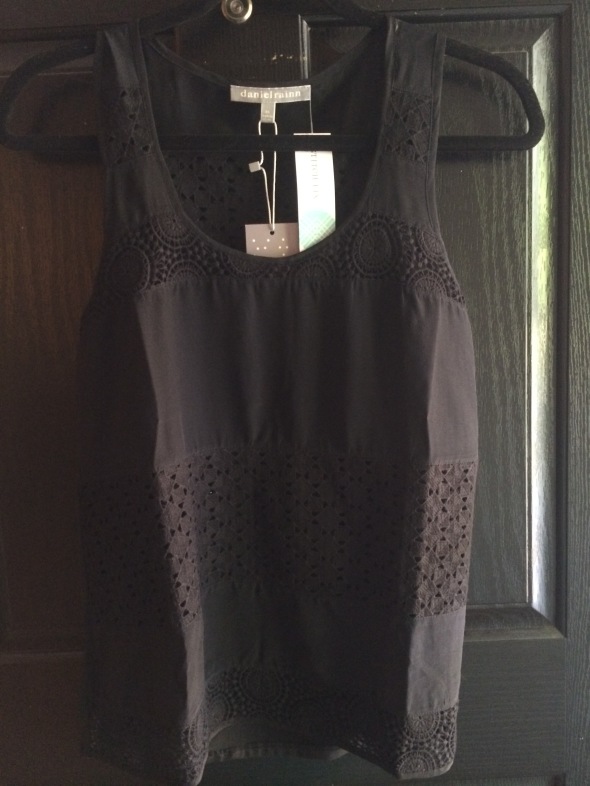 Status: Returned
So I kept 3, returned 2 and was very happy with this box. I would've keep it all if money was no object, saving the more delicate pieces for date nights but it's ok.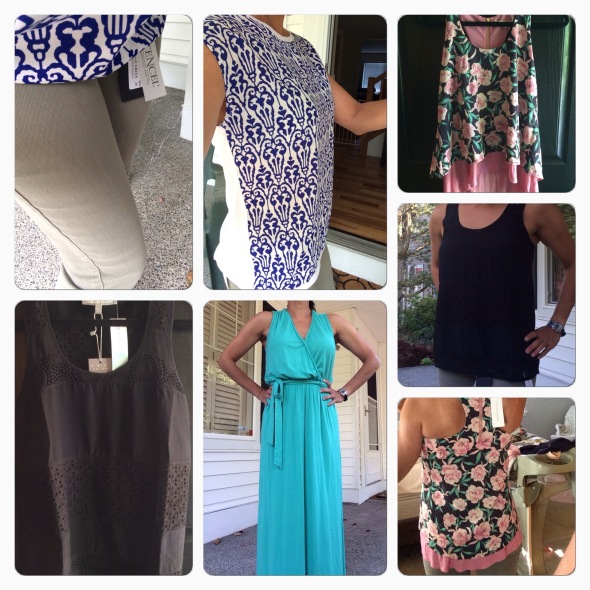 Have you tried Stitch Fix yet? Are you having success with it?