Parmesan Lemon Brussels Sprouts with Shallots are a gluten-free, low calorie, healthy side that work well with a variety of main dishes.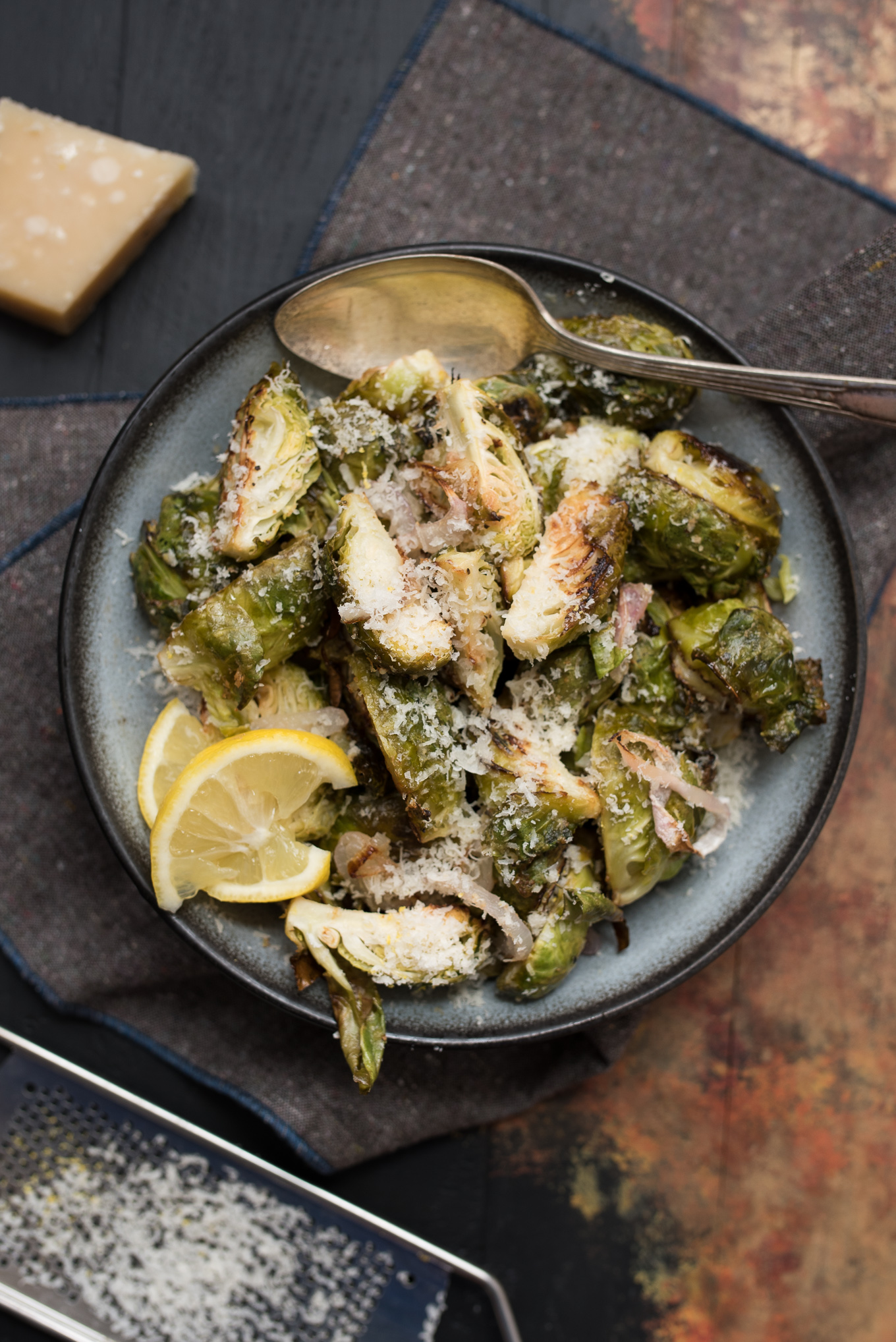 Hello! I am still alive!! My gosh, where did the time go? I meant to tell you my big family news and then the next thing I knew I ran out of time. So let's rewind a few months. Really to after our Hawaii vacation this summer, when we made the decision that my husband would leave his job.
Everything fell into place quite simply as he was offered a new job that seemed to be a perfect fit for him, which had us leaving our home in Louisiana and moving to San Antonio!
Due to my husband's previous military career we haven't lived anywhere longer than a few years, this being our 7th move in the last 10 years. We were thrilled to have found the perfect opportunity for our family and to settle down in a great family-friendly city where we were raised and have family.
I haven't lived in the same city as my parents since high school. So long story short, my husband had to finish up his previous work commitment, allowing us to move at Christmas break. Although it's such a crazy time of year for everyone, it was still the smoothest transition for our kids since they will be starting a new school in January.
My husband actually started working in San Antonio a month before the kids got done with school in December so I was alone with the 4 kids in Louisiana, while trying to get organized to move. I even had recipes that I cooked and photographed I wanted to share, but never had the time.
We moved December 17th and our goods were delivered on December 20th. We toured the new elementary school (which we love by the way), got started on unpacking,  somehow got ready for Christmas (barely), took a few days off from unpacking to be with family, celebrated my two girl's birthdays (they turned 8 and 3) and now we are back to unpacking.
Moving is such a royal pain and this house needed lots of cosmetic updates (still does) so we had to take extra time for some demo and painting.
Anyway, I am so glad to at least have internet working again….we've been living out of suitcases for too long and we are excited to get settled in what should be our long term home (or at least longer than 3 year)!
I am also ectastic that I will actually have high speed internet. Woo hoo!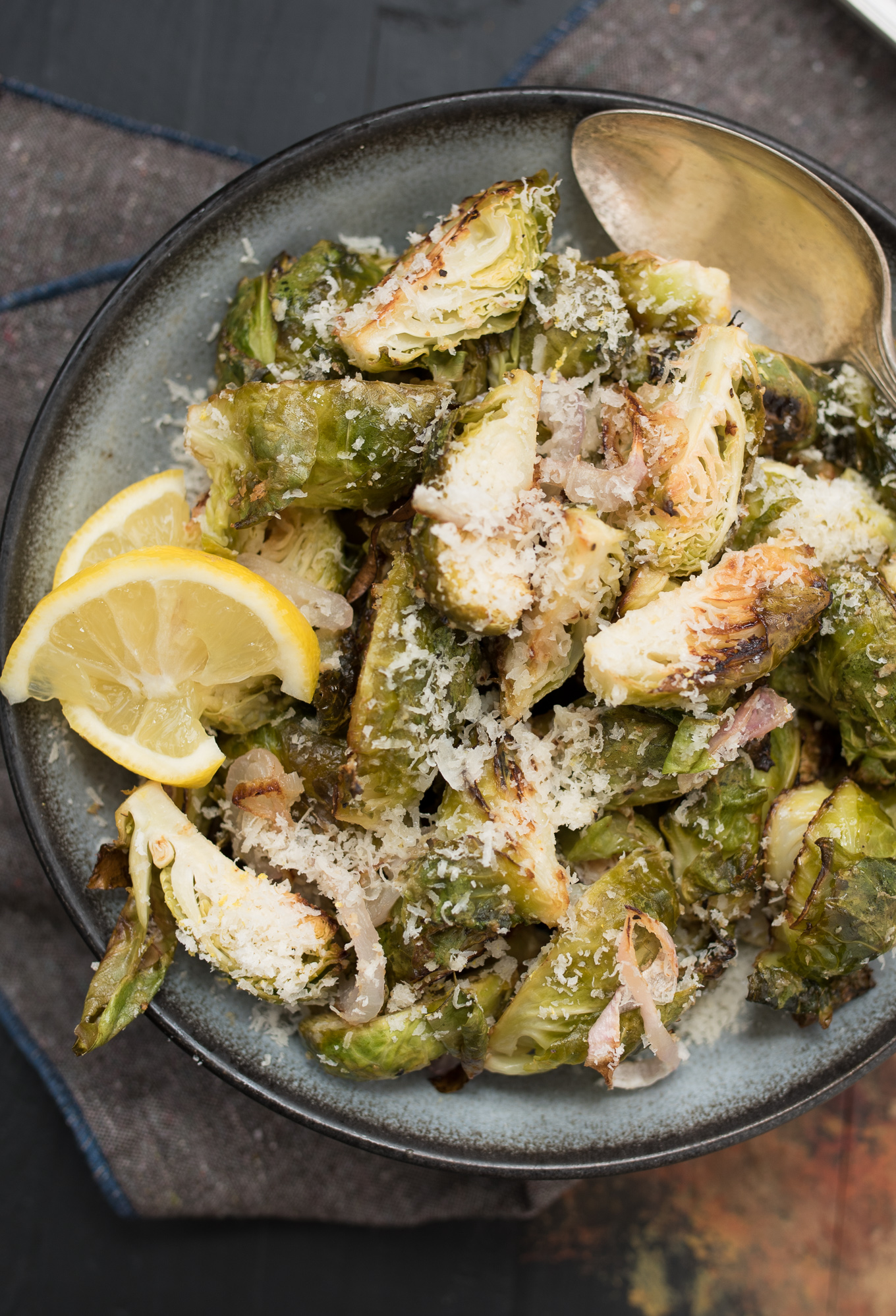 Moving on to today's recipe. Brussels sprouts are a favorite fall/winter vegetable. They are delicious in salads or roasted. When you add them to the meal, it's nice to have a simple preparation that doesn't involve too much though or effort.
I have had lots of brussels sprouts over the break. I just love them!
Although roasted with a little oil, salt and pepper is hard to beat, the addition of lemon and parmesan cheese is also pretty tasty.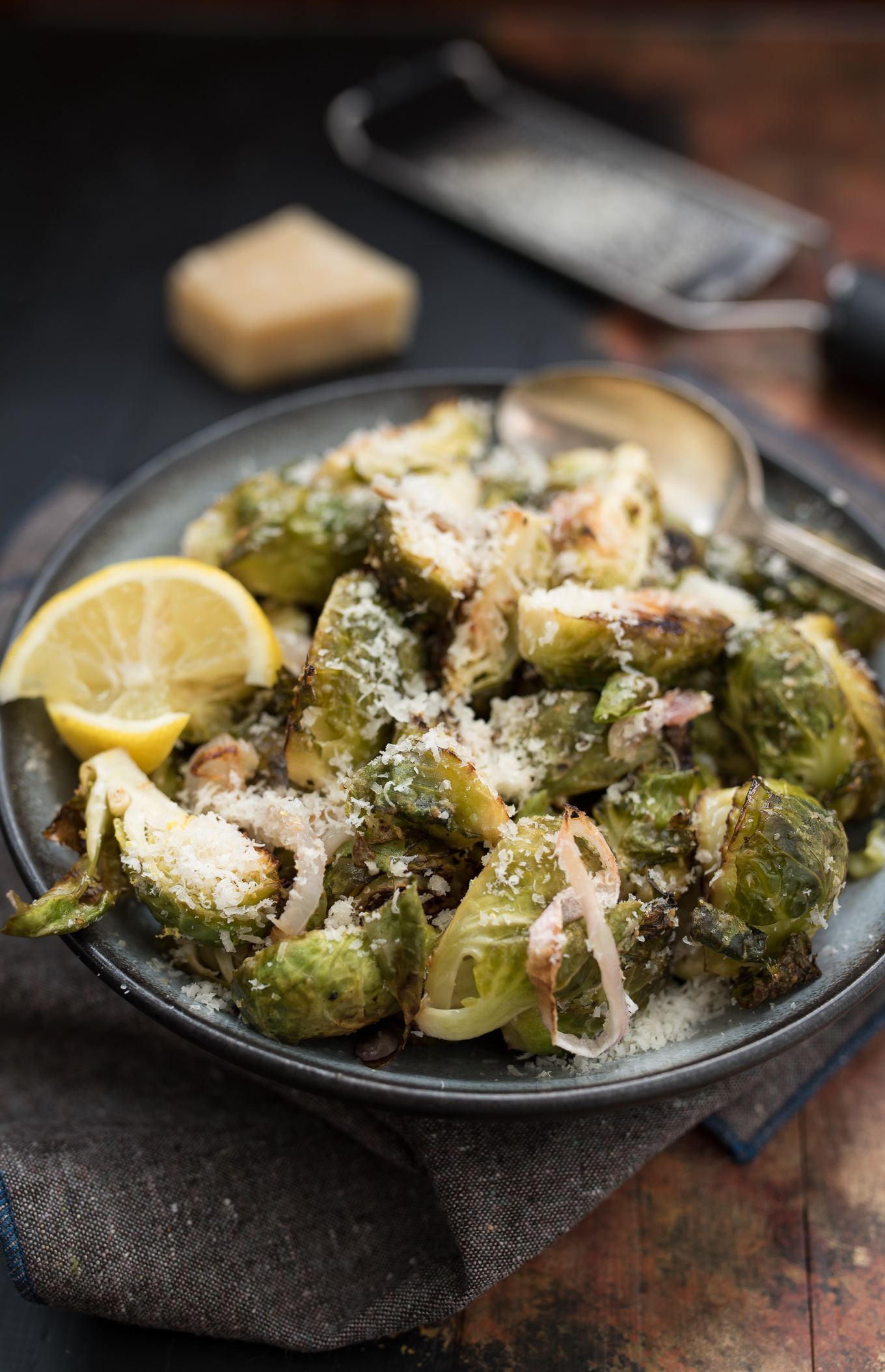 So much fiber and antioxidants. So good for you!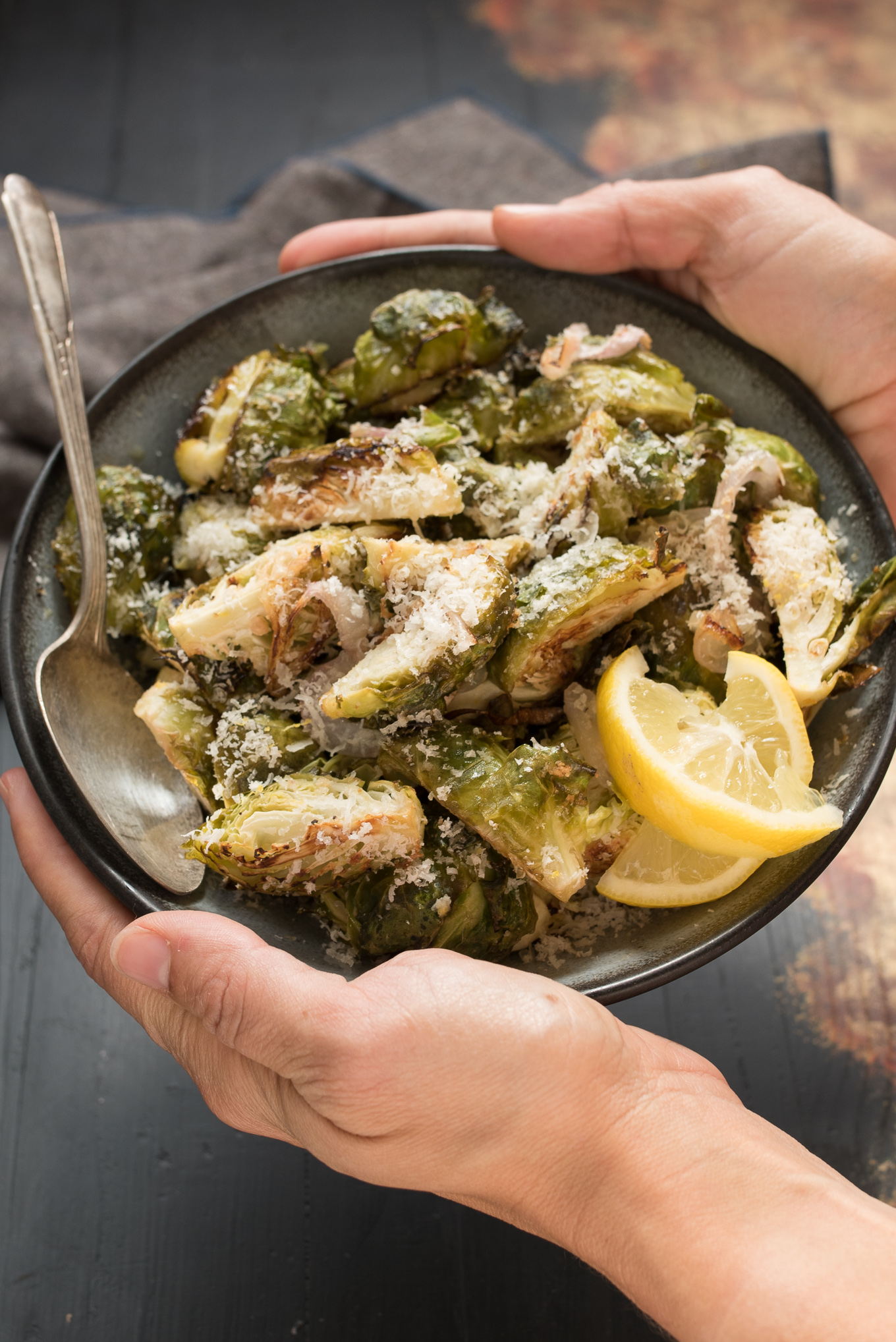 Double the recipe as needed.
So as we start the new year, are you feeling motivated to eat healthy? Do you have any recipe requests? Are you looking for any programs or accountability groups? I would love to hear from you. Just leave me a comment or reply back if you get email post notifications. I am looking forward to a great 2017 and wish the very same for you!
P.S. Although I am back, it is still going to be a slow process getting settled in so bear with me through this month. xo

Lemon Parmesan Brussels Sprouts
Lemon, parmesan and shallots make a great combo with delicious roasted brussels sprouts.
Author:
Melanie F. | Nutritious Eats
Recipe type:
Side Dish- Vegetable
Ingredients
1 lb brussels sprouts, quartered
2 tablespoons lemon juice, divided
⅓ cup + 2 tablespoons freshly grated parmesan cheese, divided
⅓ cup thinly sliced shallots
⅛ teaspoon garlic powder
¼ teaspoon salt
¼ teaspoon black pepper
2 tablespoon oil, plus more for pan.
Instructions
Preheat oven to 400 degrees. On a foil lined baking sheet, drizzle a little olive oil. In a bowl toss brussels sprouts with 1½ tablespoons lemon juice, ⅓ cup parmesan cheese, shallots, garlic powder, salt, pepper and olive oil. Place brussels sprout mixture on the prepared baking sheet. Bake for 15-20 minutes or until crisp and tender. Remove from oven, transfer to a serving bowl. Toss with another ½ tablespoon of lemon juice and 2 tablespoons parmesan cheese.