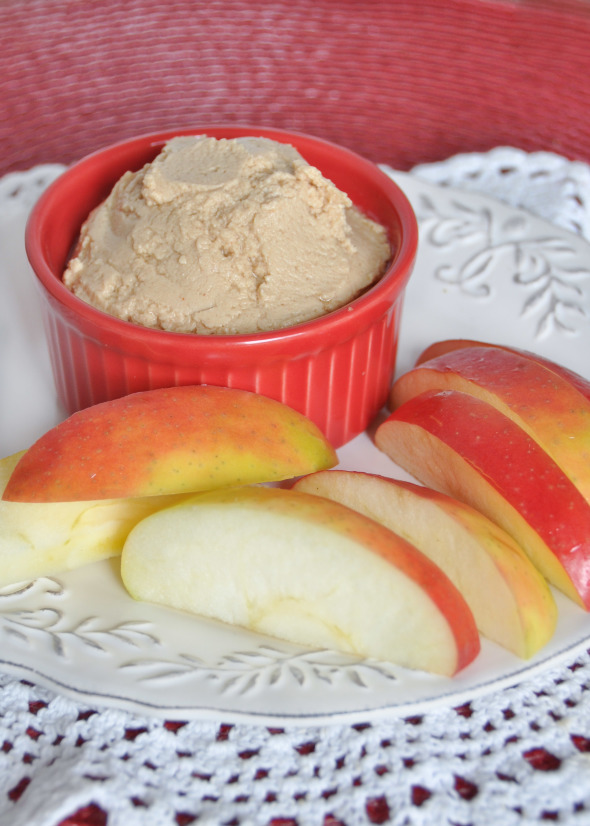 I had never been to a Pampered Chef party before living in Fort Leonard Wood, Missouri. I lived in the most awesome neighborhood and made several stay-at-home mom friends. To be quite honest, there wasn't much to do there so we had all sorts of fun get togethers. I got introduced to Pampered Chef through the girls there and remember one party my neighbor hosted that focused on kid friendly food. The rep of the party made this super simple dip which I call Peanut Butter Fluff (but for the sake of people finding the recipe it's official name will be Peanut Butter Yogurt Dip). This my friends, is a copycat recipe.
It's been awhile since I've made it and to be honest I don't really remember the exactly measurements but I think this is close. All you need is peanut butter, vanilla yogurt and Reddi Whip (or Cool Whip). It is fantastic with apple wedges and bananas but it's pretty tempting to just eat directly by spoon. I know it's not the most beautiful dip but it's soooo good!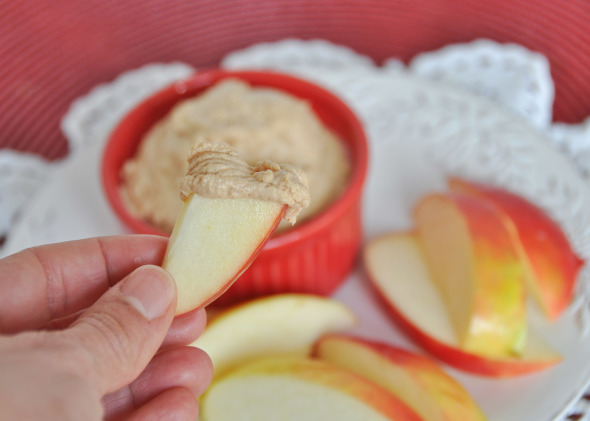 I am going to keep this post short because my mother-in-law is visiting from Texas. We spent the weekend at our friends bed and breakfast in Fossil, Oregon and I am still catching up from being gone. It's called the Wilson Ranches Retreat and if you ever find yourself in the area, you must check it out! They are the sweetest family and really make you feel at home. You can ride horses, take part in the daily ranch duties, or just hang out! Here is my sweet family meeting one of the baby calves.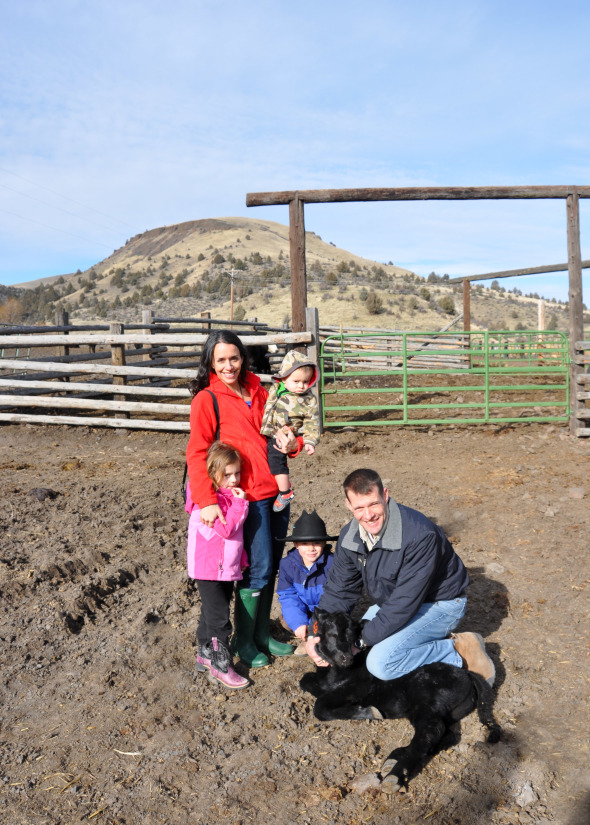 Hope you are all having a great week so far! Let me know if you make this tasty peanut butter yogurt dip! Don't forget you have 2 more days to enter my FitnessGlo giveaway where you have the chance to win 3 months free to FitnessGlo's online exercise classes- with so many to chose from it's perfect for anyone trying to fit in exercise without a pricey gym membership. I've got a 15 minute strength-core workout on the schedule tomorrow in addition to my 4 mile run. Check it out!
INGREDIENTS:
6-8 ounce vanilla Greek yogurt (may substitute regular vanilla yogurt)
1/3 cup smooth peanut butter
1/2 cup Reddi Whip or thawed frozen whipped topping
DIRECTIONS:
Whisk peanut butter and yogurt together in a medium sized bowl until smooth. Fold in whip cream until well blended. Serve with apple wedges, banana slices, celery sticks, etc.
Notes
Recipe adapted from Pampered Chef
http://www.nutritiouseats.com/peanut-butter-yogurt-dip/
Question: Have you been to a Pampered Chef party? Have you had this dip?