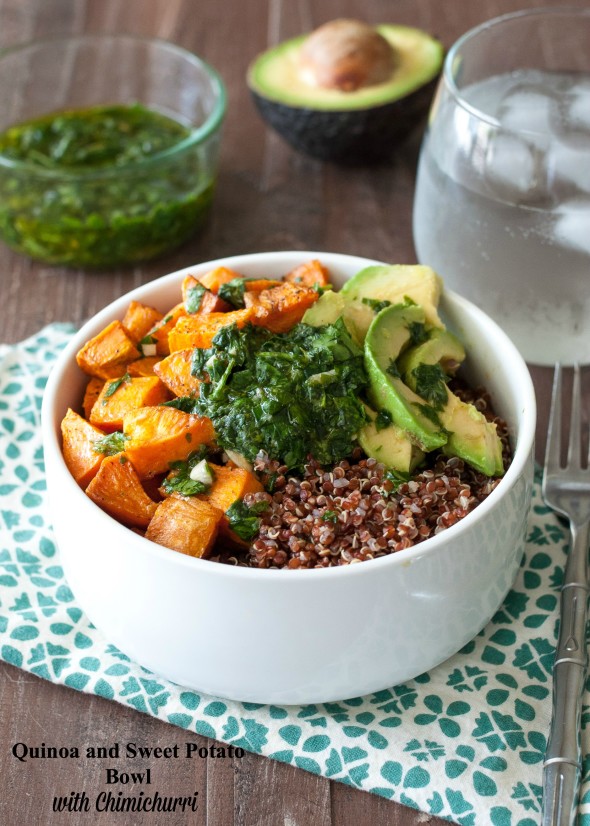 My babies went back to school yesterday! I seriously can't believe the new school year is here. Not only that, but it's a new school for us, new city and state, new rules, etc. They have started 1st grade and 3rd grade and I have the other 2 munchkins at home with me. There are a few things that we're having to get used to: uniforms, riding the bus, waking up early (their school starts at 7:40 as opposed to 9:05 in Washington!), and getting used to the Southern manners, yes m'am and no sir!
Thankfully my kids are very easy going and very well-adapted so they are very excited about the new school and their new neighborhood friends. I swear I was more anxious than they were! But all was well, the first day went great.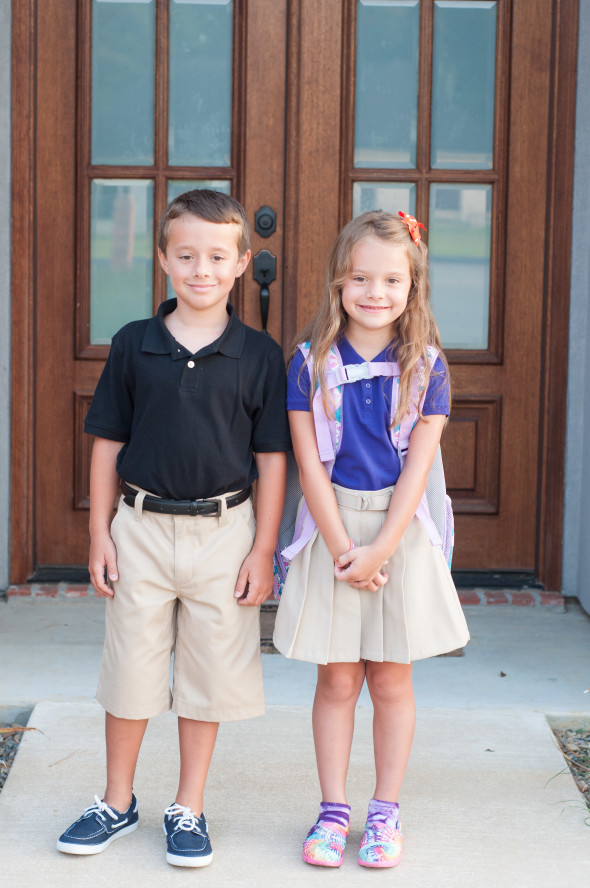 During on our drive to Houston last weekend I tackled the pile of cooking magazines I had collected over the last year. I only got through one Vegetarian Times before I had tons of things flagged and in the que of things I want to try.
One was this super simple dish- Quinoa with roasted sweet potato and avocado with Chimichurri. I decided to use the Chimichurri recipe I already have on the blog, because why mess with perfection? Ha, but really once you make that you hardly need to follow the recipe. Just roast some sweet potatoes, cook up some quinoa, slice up some avocado. Done.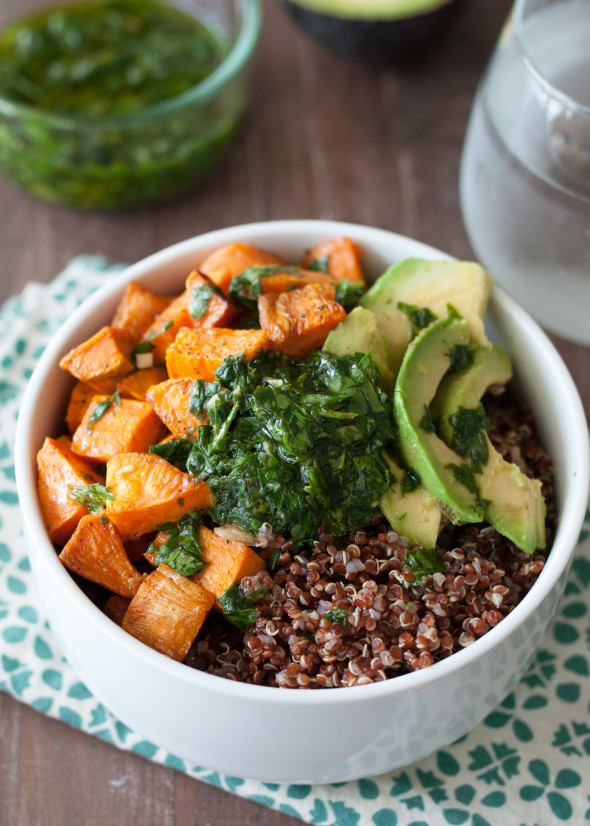 Nutritionally speaking, this is a powerhouse bowl! You've got the healthy grain and protein in the quinoa, the fiber and nutrients in the sweet potato, the healthy fat and vitamins and minerals in the avocado and the antioxidants in the fresh herbs. Good and good for you!
This would be a great leftover lunch for those of you who pack your lunch. It can be eaten cold or warmed up!
Now that the kids are back to school (and for a lot of you soon) I know we will be trying to get meal planning more organized as well as healthy food for packing lunches. It's not long before the fall craze hits and we are tempted by the Holidays and sweets so nows the time to get on track!
Please let me know if you need any help. I will be developing some e-books and other materials to sell that will help those of you be your healthiest you in 2016. Thanks as always for stopping by!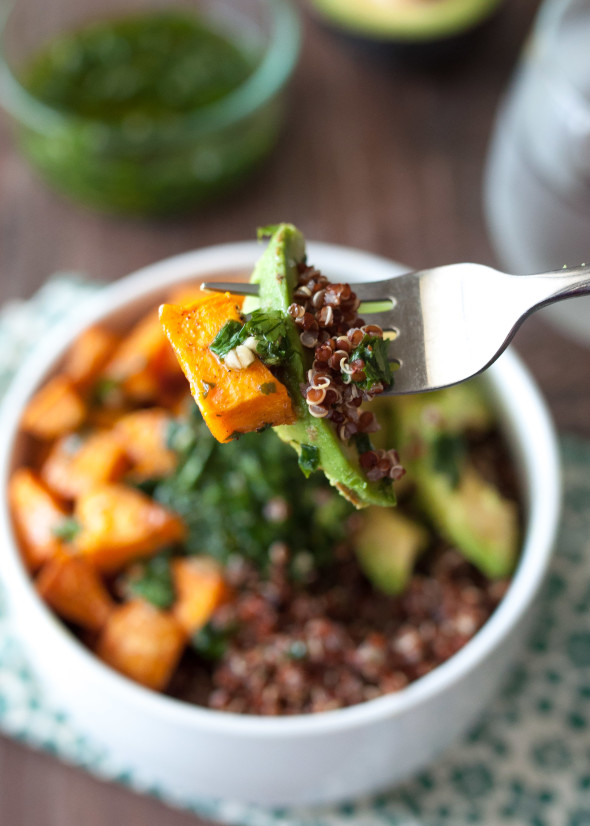 Quinoa and Sweet Potato Bowl with Chimichurri
healthy, flavorful vegan meal perfect for work lunches
Author:
Melanie F. | Nutritious Eats
Ingredients
1 cup uncooked red quinoa
2 sweet potatoes, peeled and cut into 1 inch dice
1 avocado, sliced
1 Tablespoon olive oil
⅛ teaspoon Ancho chili powder
salt and pepper
1 recipe for Chimichurri
1 cup packed fresh Italian parsley leaves, finely minced
1 cup packed fresh cilantro leaves, finely mined
1-2 garlic cloves, finely minced
⅓ cup extra virgin olive oil
1½ teaspoon soy sauce
2 Tablespoons lime juice
1 teaspoon sugar
A pinch of cayenne pepper
Instructions
Preheat oven to 375 degrees. Cook quinoa according to package instructions. Set aside. Meanwhile toss sweet potatoes with 1 Tablespoon olive oil, ancho chili powder, salt and pepper. Roast for ~30 minutes or until tender, flipping once half way through cooking time. To serve, place a couple scoops of quinoa in a bowl, top with ½ of the sweet potatoes, ½ avocado and drizzle with chimichurri sauce .
For the chimichurri: In a non-reactive bowl (glass, ceramic, stainless steel), combine all the ingredients. Refrigerate until serving time.
NOTES
I added my herbs to a food processor and pulsed until finely chopped. You could sub a pinch of red pepper flakes for the cayenne.
Notes
Recipe for Chimichurri can be found HERE