I can' t remember the exact year that I discovered I was lactose intolerant but it was over 15 years ago. I switched over to soy milk and cut back on a lot of dairy products. Now I can handle a lot more dairy in my diet than I used to (cheese, yogurt and cooking with small amounts of milk don't bother me anymore), however I still don't drink milk. I just never developed a taste for it and knowing I might not tolerate it as well as a non-dairy milk I see no point in trying.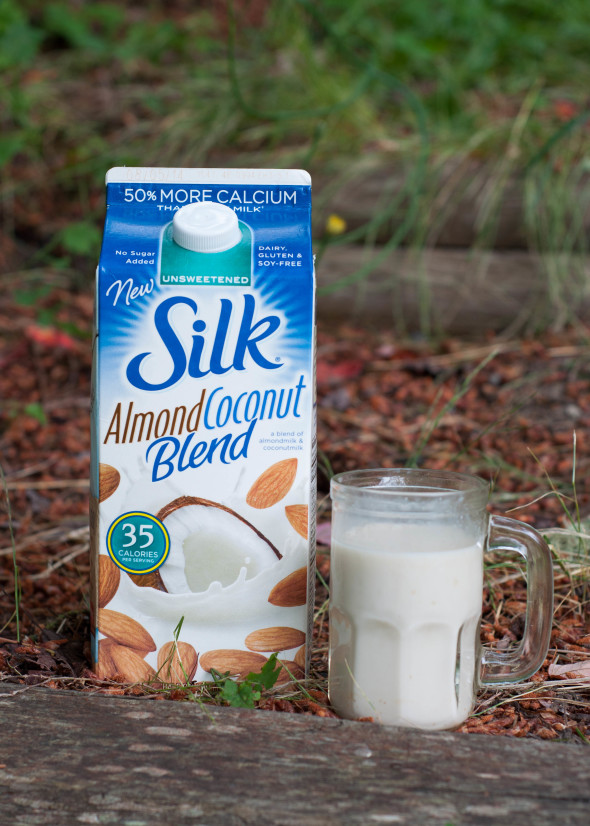 Silk has always been my preferred brand of soy milk, but you can also find their almond milk in my fridge as well. So of course I was excited to hear that Silk has two new products: Silk Almond Coconut Blend in Unsweetened and Original and Silk Protein + Fiber Almond milk in Vanilla and Original.
I set out to find one. I went to the commissary first because I knew they'd carry it at a reasonable price and the one I wanted, the Almond Coconut blend was sold out. I was annoyed of course, but I took it as a good sign! I headed over to Safeway and found it.
I found the unsweetened one which has 0 grams of sugar and only 35 calories per cup! It also has the same amount of Vitamin D and has 50% more Calcium than regular milk (45% of your needs versus the 30% of regular milk). That's important if you don't consume a lot of dairy products. The negative is that the sodium is 170 mg per cup which is about about 50 mg more than that of regular cows milk. It's something to consider if you drink multiple cups or are closely watching your sodium intake.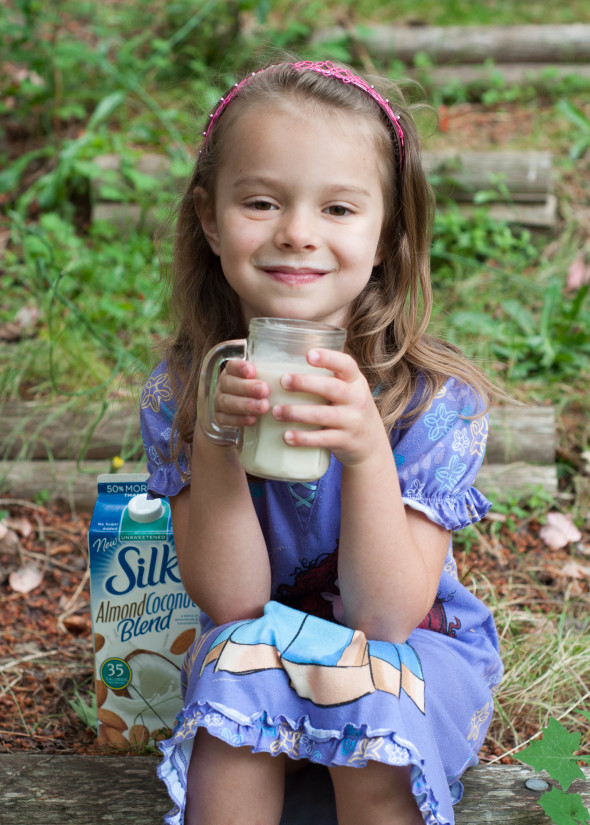 The new Silk Almond Coconut Blend is simply that- an unsweetened blend of almond milk and coconut milk. It's gluten, dairy and GMO-free like their other products. I loved the presence of the coconut milk- it was definitely the first thing I noticed.
And you still get a perfect milk mustache!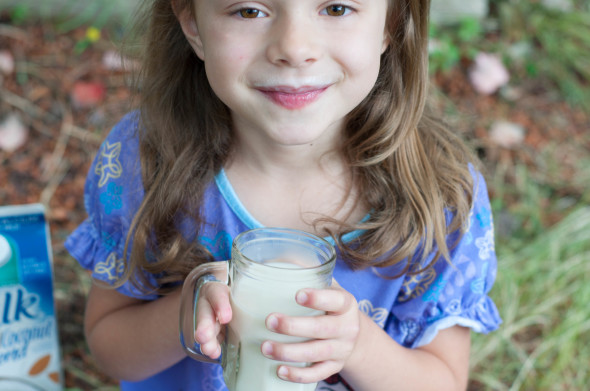 How would you incorporate a non-dairy milk into your diet? Just like you would regular cows milk. Since you can buy unsweetened varieties you can easily cook with them in savory dishes and if you have a sweetened or flavored one like vanilla they go great in variety of recipes such as:
This new unsweetened almond coconut blend is a great low calorie food and really versatile. Make sure to check out these Silk products and enter their facebook page HERE for a chance to win a coupon on your next purchase.
This is a sponsored conversation written by me on behalf of Silk. The opinions and text are all mine.