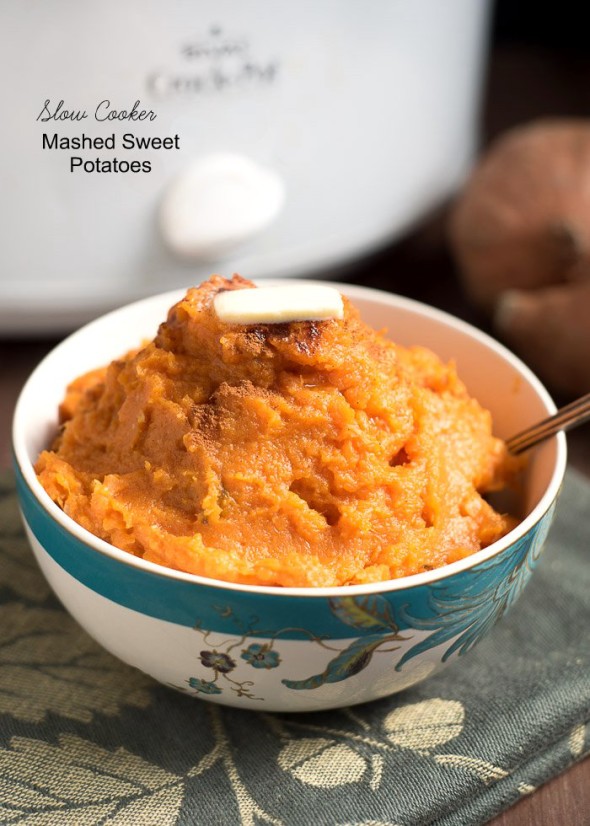 Hi friends! I am heading to see family this week….super excited! I probably won't be posting again until next week, but you probably won't be reading. 😉
What I love about Thanksgiving is that it's such a laid back holiday- food, football, relaxing. That's how we spend it at least. We are not into the Black Friday scene because I'd rather be curled up in my Pjs with a cup of coffee staring down the leftover pie than fighting the crowds….but I can see how people get excited about it.
I can always remember what I was doing previous Thanksgivings because it always seems to be something different. Last year, we spent it with friends in Washington since we weren't able to fly home to visit family. Now we are within driving distance which is great. I can always remember the standouts of the meal which last year were the apple pie and stuffing, but we will see what this year brings!
I also love a good sweet potato casserole but for those of you who want to keep it simple, I thought I'd share this little trick…..you can make mashed sweet potatoes in the slow cooker therefore freeing up a pot and saving you time for those last minute touches that some of the other dishes require- like making the gravy.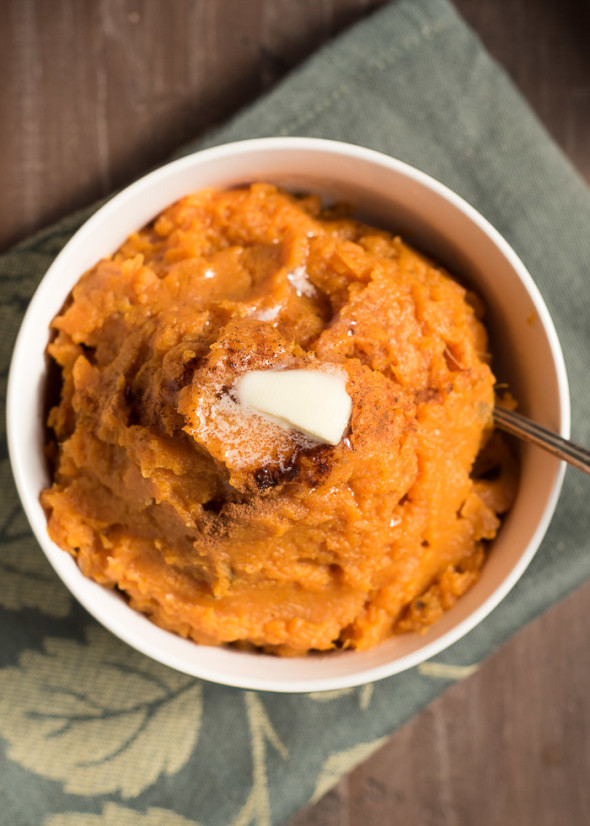 These sweet potatoes were tender in about 1 1/2 hours on high and then I just added a little more milk and seasoning and beat them right in the slow cooker dish. I get stressed out when there are too many things going on the stove-top so this is a super easy and convenient solution.
This  is just a basic mashed sweet potato recipe, but you can jazz it up to your liking. Add in or top them with whatever you like- crushed pecans, some cinnamon, a crumble topping or just a pat of butter. Since all slow cookers run different temps (mine has warm, low and high settings) you might want to check them at the hour mark. You just want them to be fork tender.
I hope you all have a wonderful Holiday weekend. XO

Mashed Sweet Potatoes in the Slow Cooker
Author:
Melanie F. | Nutritious Eats
Ingredients
2 lb sweet potatoes, peeled and cut into chunks (I slice the potato first and then cut each round into quarters)
⅓ cup milk of choice (I use original soy)
1 teaspoon coconut oil
⅛ teaspoon cinnamon
1 teaspoon brown sugar
pinch of salt
more milk for beating
Instructions
Place sweet potato chunks and ⅓ cup of milk in the slow cooker. Cover and turn to high for ~1½ hours or until tender (you might want to check at the hour mark since all slow cookers are different. Just poke with a fork and see if they are tender).
When tender, turn to warm until ready to beat. Add a pinch of salt, a hefty pinch of brown sugar (~1 teaspoon), cinnamon and coconut oil (or butter), plus ~2 more tablespoons of milk. Beat until smooth (add an additional splash of milk as needed). Transfer to serving dish or if serving casual, just leave them in the slow cooker.