I was wavering back and forth about what to post this week, then I heard yet another news update on the importance of Vitamin D and thought that it was time to spread some information about this powerful vitamin.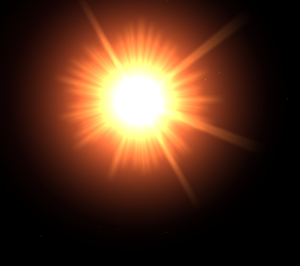 For decades Vitamin D, aka the "sunshine vitamin", was known as the vitamin needed to help our bones absorb the essential mineral Calcium. However, a recent flood of research has found many more benefits. It has been credited with helping to fight everything from colds to cancer. The problem is that many of us are not getting enough. Although our bodies naturally produce the vitamin from the sun's UV-B rays, it seems that we are not absorbing nearly enough. A few factors play into absorption- we absorb far less in the winter months due to the sun's position and the fact that we're not outside as much; also, we slather ourselves in sunscreen more often than not when going outside, therefore blocking the sun's rays.
High levels of Vitamin D are linked to:
Less cancer
Higher cancer survival rates
Reduced risk of Parkinson's
Greater resistance to viruses
Reduction in inflammation in various parts of the body, such as the heart and lungs
Healthy bones (without enough Vitamin D babies can develop rickets)
Adults with low levels of Vitamin D are two or three times more likely to die of heart failure than those with sufficient amounts, according to a recent study found in the Journal of Cardiac Failure. There is also data that links low levels of Vitamin D in children with an increased risk of asthma; symptoms were worse and rates of asthma attack were higher. Other conditions linked to low levels of Vitamin D: depression, chronic fatigue, diabetes and chronic pain.
If anyone has seen Dr. Oz on Oprah then you've probably heard of some of these benefits before. He talks about Vitamin D re good health almost every time I see him on the show. I could go on about the benefits, but let's take a minute and talk about how much we need and where to find it.
The recommended amount ranges depending on who recommends it! The AAP (American Academy of Pediatrics) recommends children get 400 IU; if you a nursing a baby, a supplement of liquid Vitamin D is recommended since breastmilk doesn't contain Vitamin D. The ideal amount is still the great unknown. The recommendation for adults is 600 IU-800 IU depending on age although some physicians might suggest even more. The government says the safe upper limit for D is 1,000 IU for babies under one and 2,000 IU for everyone else. Some experts say that much higher doses are fine. I stick to a 600 IU supplement on top of whatever I get in my diet.
Why do some many of us have lower than desired levels? Vitamin D is simply not found in many food sources, although a growing number of foods are fortified these days, including milk, juice, soy milk, grains. Worth noting, the Vitamin D we produce from sunlight tends to last longer in the body than the kind that comes from a supplement.
Here are some sources of Vitamin D:
Salmon, cooked (3.5 oz) 360 IU (can be higher depending on species)
Canned Sardines 1.75 oz 250 IU
Fortified milk 8oz 100 IU
Fortified orange juice 8 oz 100 IU
Fortified soy milk 8 oz 100 IU
Hard boiled egg 44 IU
Should you get your levels checked? That is up to you. Experts say it's not necessary if you're not at risk for deficiency- i.e. if you and your kids regularly consume Vitamin D and you don't have dark skin (less absorption in people with darker skin) there is no need to know your levels. On the contrary, if you are rarely outside, wear a lot of sunscreen, don't consume a supplement or foods high in Vitamin D or are obese (vitamin D is fat soluble so it gets stored in fat tissue, making there less in the bloodstream) you might be at risk.
I have a super easy salmon salad to share with you tomorrow- yet another reason to eat salmon- high in Vitamin D! See you back here tomorrow!
(Photo credit to Space Weather Center website)