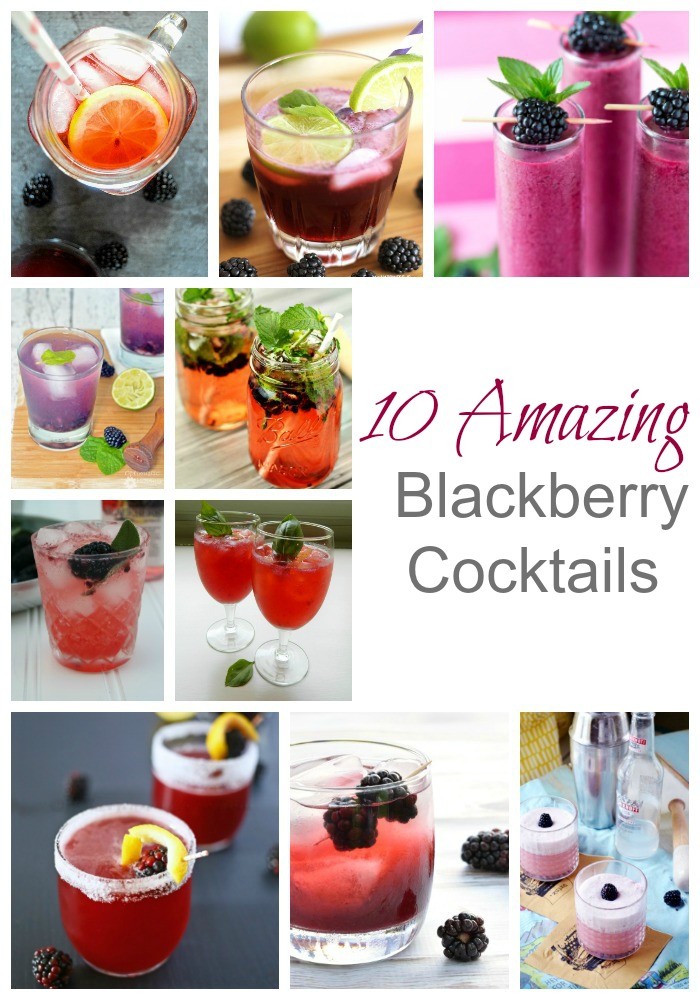 Boy it's hot and humid here in Louisiana. Every day I count my blessings for this air conditioned house!
After coming off of a long vacation, it's been an especially exhausting week. We've been registering the kids for their activities, doing heaps of laundry and trying to get organized again for the new school year (and in this small town that means a lot of online shopping!). I am not too exciting about getting back into the school routine, although it always end up being the right time.
I am not going to lie. I miss vacation drinking a little. There is something different about it because you are in total relaxation mode. No worries, no cares, no "to-do lists" waiting.
But there is no reason we can't cool off and relax with a fun and fruity cocktail at home. I think it's really the only time of year that I have the energy to make fun drinks, Although I am a sucker for a good ol' margarita, these beverages using fresh blackberries sound delightful.
Black berries and lime- that sounds like the perfect match!
Blackberry Lime Fizz Cocktail – Happiness is Homemade
This one has a creamy factor from coconut milk! Yum.
Blackberry Coconut Smirnoff Cocktail – Nellie Bellie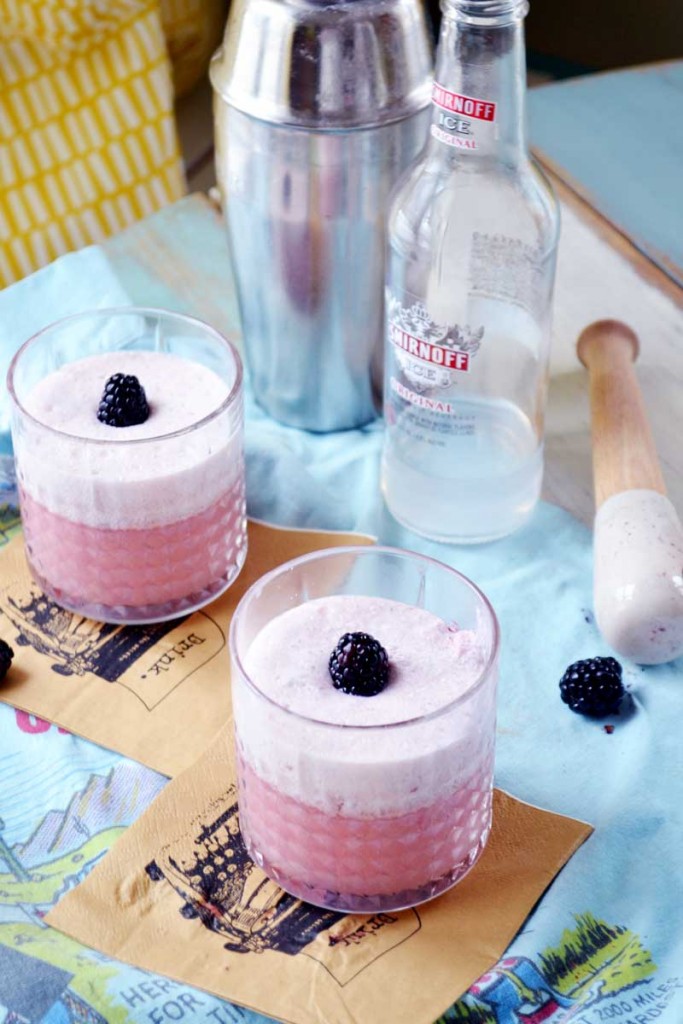 That little hint of vanilla sounds so good!
Blackberry Vanilla Cocktail – Happy Hour Projects
I have never bought Irish whisky, but I want this drink!
Blackberry Irish Whisky Sour – Kleinworth Co.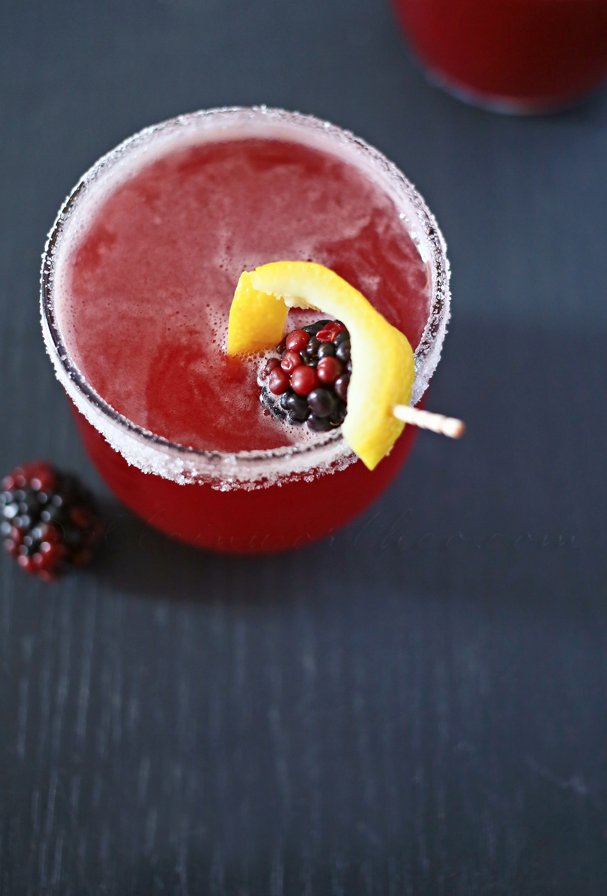 I love incorporating ginger into places you might not expect it.
Blackberry Lemon Ginger Fizz – The Frugal Fairy
I need to make this. Like right now.
Blackberry Mojito – Domestic Superhero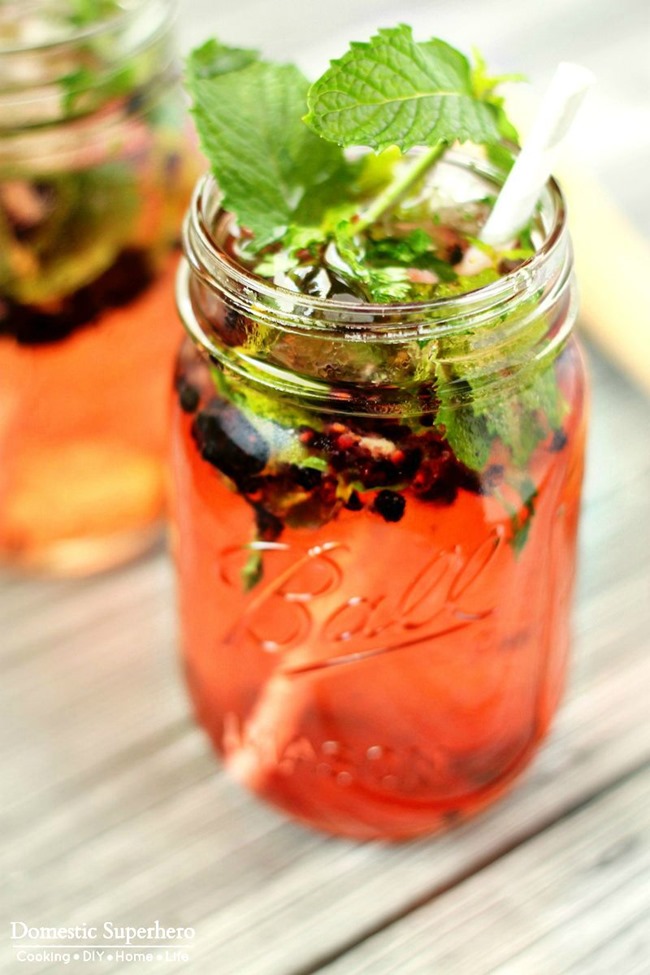 Well it has my daughter's name in it so it must be great.
Blackberry Sage Whiskey Fizz – All Roads Lead to the kitchen
This one is soooo pretty! Looks like a fun drink in a smoothie form.
Blackberry Coolers – Pizzazzerie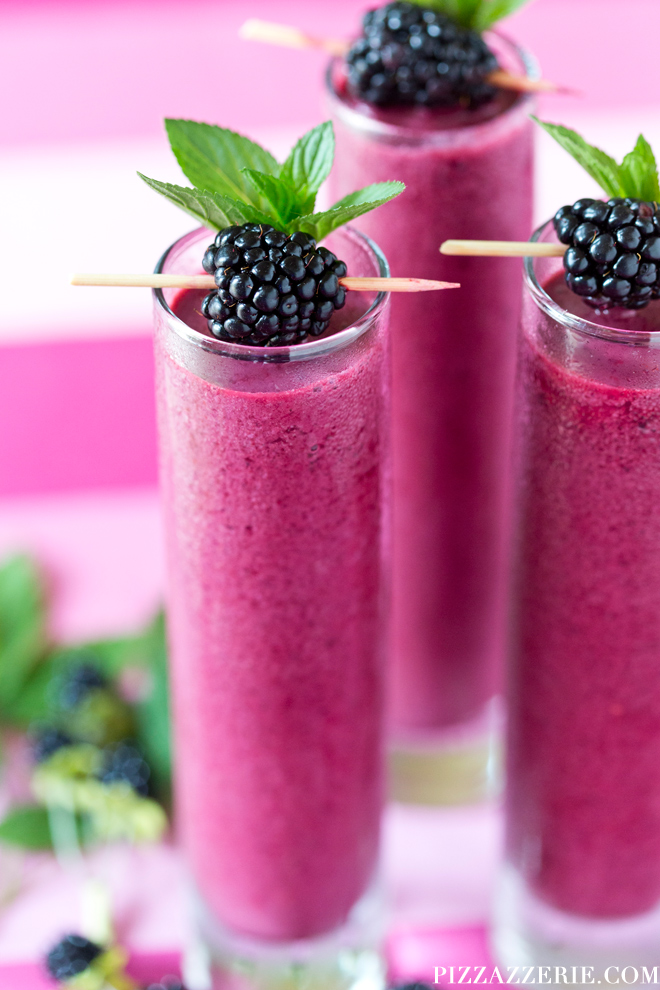 I honestly don't think I've had gin since my college years, but I bet this is tasty!
Blackberry Gin Fizz – Home-ology Modern Vintage
My beloved margarita, with a blackberry twist!
Blackberry Margarita Cocktail – Optimistic Mommy
For the health of your own and others, please drink responsible and in moderation.
Now who is going to come make one for me?