Disclaimer: This is a sponsored conversation written by me on behalf of Planters. The opinions and text are all mine.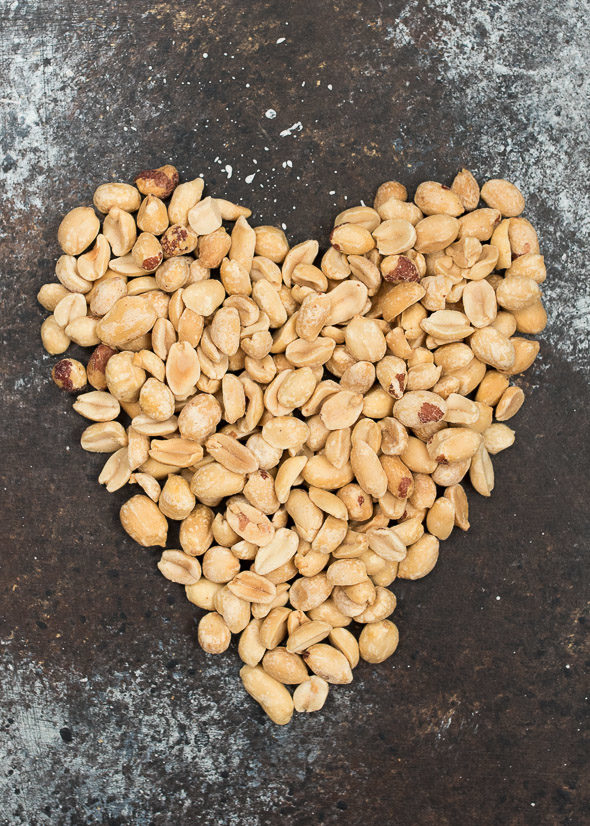 I have mentioned before we are a nut loving family. It's rare for all six of us to love the same food, so it makes me happy to fill our pantry with something that will be enjoyed by everyone. Peanuts are a staple in our house, not just for snacking, but also for baking, nut-butter making and adding to dishes such as slaw or Asian stir fry.
The newly released 2015 Dietary Guidelines for Americans emphasize choosing nuts and legumes as part of a healthy diet. Peanuts, technically legumes, are one of my favorites and they make the ideal choice for a pre or post workout snack. If you aren't on track with your fitness, don't worry, it's never too late to start. It is challenging to find the perfect opportunity so lace up now and get moving….and make sure to pack an easy, smart snack like peanuts.
Here are 5 benefits to eating them!
Peanuts, both dry or oil roasted, make a perfect better-for-you snack because every 1 ounce serving provides 7 grams of plant-based protein, 6 essential nutrients, fiber and mostly good fat.
Peanuts contain more than 80% heart-healthy good fat, such as monounsaturated and polyunsaturated fats which can have a positive affect on your health when eaten in moderation, such as lowering cholesterol and keeping blood vessels supple.
Pre workout, peanuts hold off hunger without being hard to digest, while post workout, choosing a snack like peanuts which delivers protein is a great choice, as protein is key in helping to build and repair muscles.
Peanuts contain a variety of sodium levels to meet your needs. Planters peanuts vary from unsalted (5 grams per serving) to lightly salted and Cocktail (95 mg per serving) to dry roasted salted (150 mg per serving).
Peanuts are super convenient. Stash a container of Planters peanuts in your gym bag or car for a nutrient-dense snack on-the-go.
Shifting choices toward more plant-based, nutrient-dense foods like peanuts is recommended to help people attain a healthier overall diet.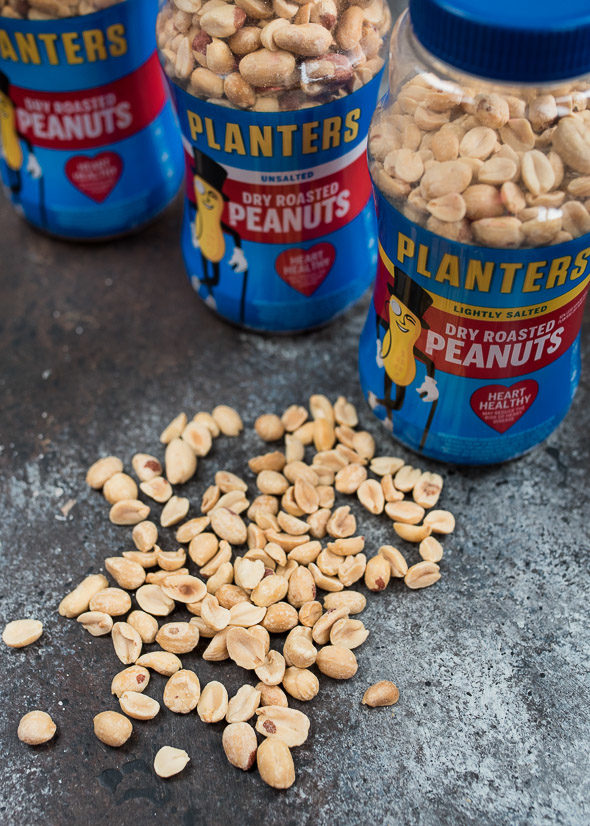 The USDA Dietary Guidelines recommend consuming 5 ounce of nuts, seeds and soy products per week based on a 2,000 calorie diet. Planters Dry Roasted, Salted and Cocktail peanuts meet the FDA-approved health claim that states "Scientific evidence suggests but does not prove that eating 1.5 oz a day of most nuts, including peanuts, as part of a diet low in saturated fat and cholesterol and not resulting in increased caloric intake may reduce the risk of heart disease".
Not into peanuts? Well you're in luck because ALL nuts are good choices. Planters offers a wide range of single and mixed-nut varieties. To see the full line of products, please visit Planters.com and follow Mr.Peanut on Facebook or @MrPeanut on Twitter.
This is a sponsored conversation written by me on behalf of Planters . The opinions and text are all mine.