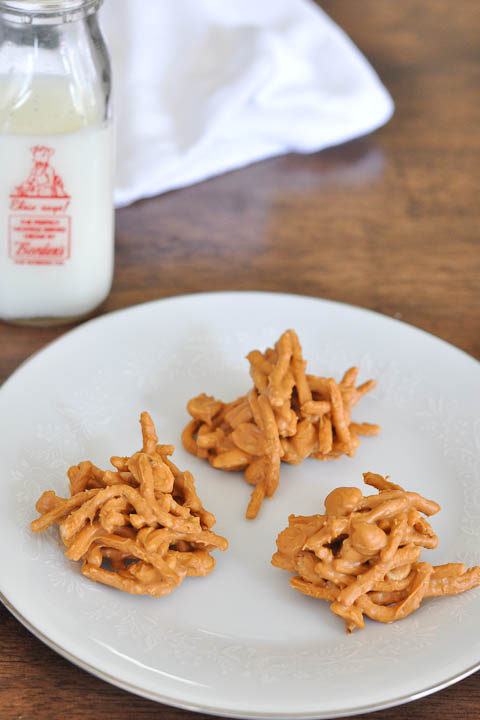 Whether you're making cookies for Santa, your neighbor or to enjoy at home, December is full of baking and treats. I, like many others, love to bake and eat sweets. How do I manage to do it and not gain weight? Easy! I exercise consistently and share my goodies. I also eat healthy meals daily which helps to balance out my calories. One thing I've been doing lately is to make a small plate of crudite (raw veggies) and dip for us to eat before dinner (usually while I am cooking). That way, I know we're getting extra veggies into our diet and it helps us to not feel so hungry for dinner (our favs are cherry tomatoes, snap peas and carrots).
Back to the cookies though, part of the fun of the Holidays is enjoying traditions. Food especially evokes strong memories of the past…even if it's been long ago since you've eaten a particular food.
I don't know what possessed me to make these. I haven't had them since I was a kid. They are a great no-bake treat for Holiday bake-sales and/or gifts. They hold up well and are super tasty. Enjoy!
All you need!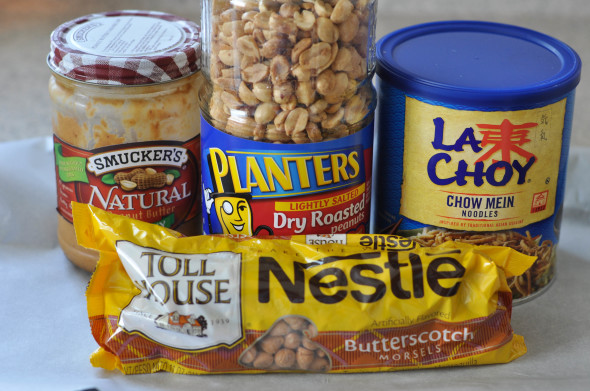 Melt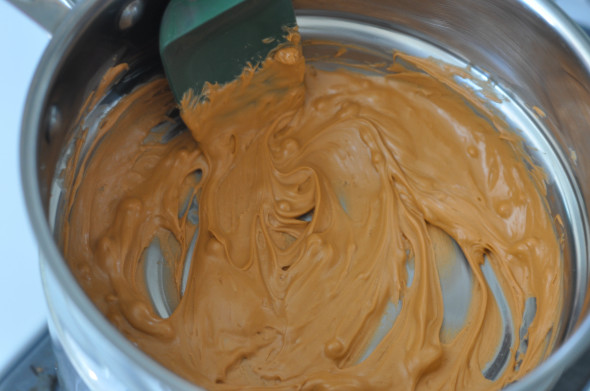 Stir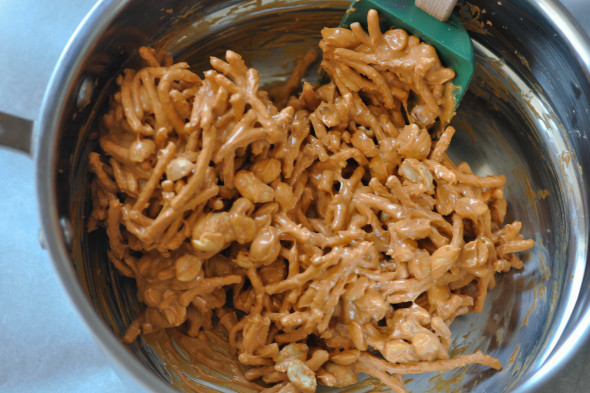 and drop!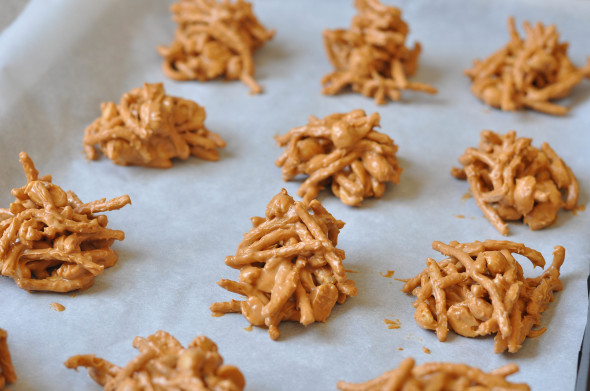 Refrigerate and you're done!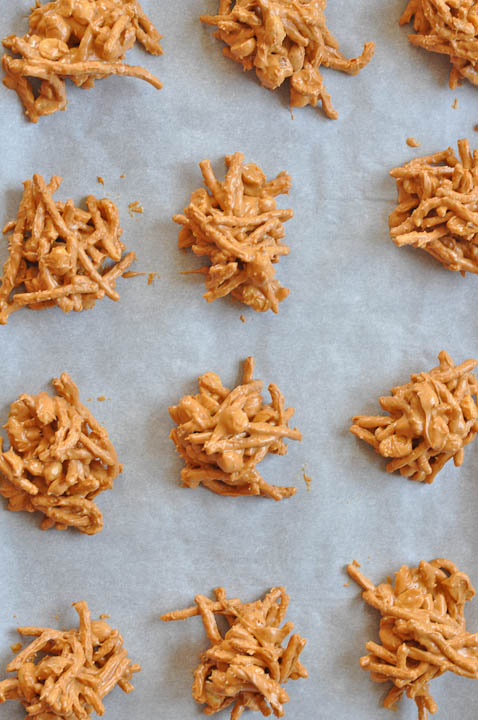 A Holiday No-Bake Treat: Butterscotch Haystacks
Author:
Melanie F. | Nutritious Eats
Ingredients
2 Tablespoons peanut butter
1½ cups dry roasted peanuts
1 can chow main noodles
11oz bag of butterscotch chips
Instructions
Line a cookie sheet with parchment or wax paper. Set aside. Melt butterscotch chips and peanut butter in a double broiler and stir continuously until smooth (or can do in the microwave- follow directions on the bag of butterscotch chips). Quickly stir in peanuts and chow main noodles.
Drop onto parchment or wax paper (a heaping tablespoon per cookie). Place in refrigerator until firm. Store in airtight container in fridge or room temperature.