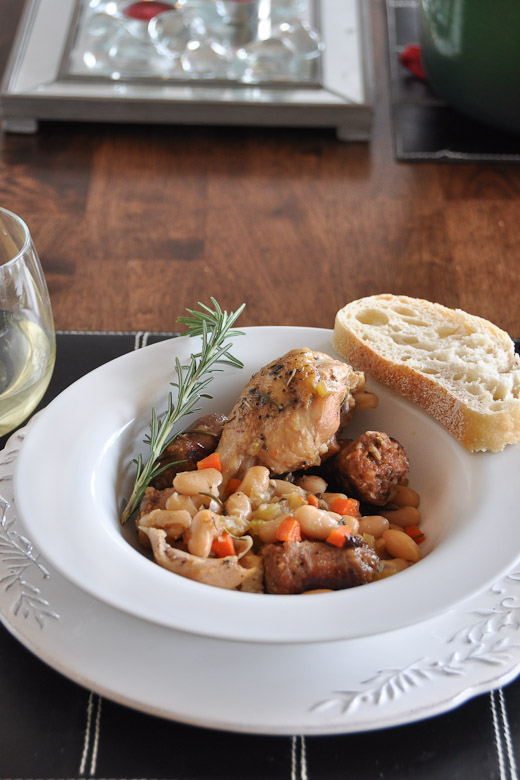 Oh boy how is it Sunday already? It always shocks me how quickly the weeks fly by. It was a pretty quiet weekend for us. The excitement for me was that I joined a neighborhood running group! It's called Wear Blue to Remember and was created to build a running community that honors the service and sacrifice of our military. There are two chapters in the US and one happens to be in our neighborhood!
We have only been in Washington for about 8 months and had seen what looked like organized runs over the weekends (chalk marked paths throughout the neighborhood, water stations, a lot of people wearing blue). We never figured out what it was until someone from my son's school mentioned it was a running group. I am so glad I joined. They meet at a  neighborhood park, so close that I can walk there, every Saturday. There were probably 75+ people present and after circle time, where we honor the fallen by calling out their names and remembering those serviceman and women we've lost in war, we head off on a planned run. The choices this week were a 3, 6 or 10 mile run. I went with the 6 miles and even though I am not a fan of running in the cold, managed the run in 30 degree temps. I know, I know. It could be a lot colder but it still took me 2 miles to warm up. Did I mention how much I hate running in the cold? Shudder.
What was so special about this group is that they really put the focus on the fallen heros of our country's military and their families. Someone runs with the American flag the entire way and along the run are volunteers who pass out water and organize the memorial of those we are running for. For the fallen, for the fighting, for the families. Yes, I was almost in tears before the run even started.
I am hoping this community will be the perfect way for me to get in a weekly long run . Although I trained completely by myself for my other two marathons, this year I need the motivation when running longer distances. It must be the fact that it's the first year I will be running races since I've had three kids. I'm one tired mama!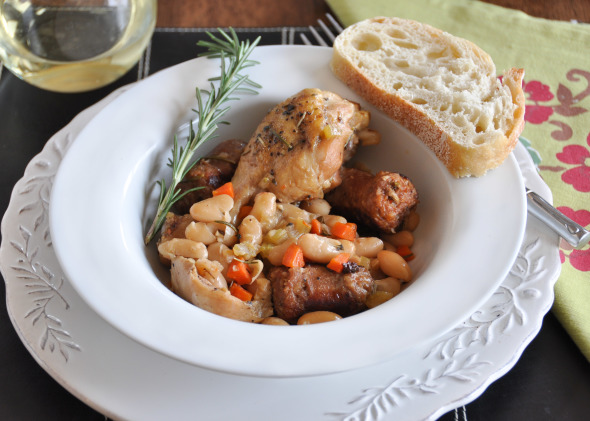 Ok so moving onto this recipe. One pot dishes are the best- a little veg, meat, beans all thrown into one pot. You can make it ahead of time so dinner is ready when you want it. Just add a side salad and your meal is complete. This is especially great with some crusty bread for dipping. I really love the combo or rosemary and white beans. Yum.
Braised Chicken with Sausage and Beans
Ingredients
2 Tablespoons olive oil
1 carrot, diced
1 celery stalk, diced
½ onion, diced
2 cloves garlic, minced
½ cup dry white wine
1¼ cup low sodium chicken broth
¼ cup water
1 spring fresh rosemary
½ teaspoon Herbs de Provence (or combo of basil, fennel,
2 lbs chicken legs (~6 legs)
1 lb Italian sausage, cut into 2 inch pieces (I used a chicken/pork blend)
2 cans cannelini beans, rinsed and drained
salt & black pepper to taste
Instructions
Heat 1 Tablespoon olive oil in a large pot on medium-high heat, add sausage and cook until browned all over, 5-7 minutes. Remove sausage to a plate, season chicken legs with pepper, add to pot and brown for 2-3 minutes on all sides, Transfer to plate with sausage.
Add additional tablespoon of olive oil and add carrots, celery, onions and garlic. Cook for ~4 minutes or until starting to soften. Add ½ cup wine and scrap brown bits off bottom of pan using a wooden spoon. Turn heat down to simmer and reduce until reduced by half.
Add chicken broth, water and bring to a boil. Add chicken and sausage back to pot, along with fresh rosemary, cover and cook for 25 minutes. Remove lid, add beans and herbs de provence and continue to simmer, covered, for 20 more minutes.
Notes
Depending on the sausage you use, your dish will probably have plenty of salt. If you chose to omit it, you might want to season your chicken with salt. Adjust to taste as needed.



Recipe adapted from Simply Delicious The Costco Way magazine
To those of you new to my blog, I started weekly meal planning over 1 1/2 years ago (I can NOT believe it's been that long). You can read my very first post here. It's definitely part of my routine and although some weeks are more creative than others, I usually jot down some idea of what I'll be cooking. If I don't do this, going to the grocery store is a disaster. I end up with a cart full of food and end up spending too much money. I also feel unorganized and more stressed when I have to figure it out last minute. You can always start off slow by meal planning just a few days out of the week. No judging here. Just leave your plan in the comments and pick up ideas from each other!
I have got to get back to being strict with my budget meal planning. I am still "trying" to pay attention but already spent my max grocery money for Jan. Boo.
I am going to utilize the pantry and freezer and hope I won't have to go back to the store. Scratch that. I forgot we are already low on fruits and veggies so I will probably spend an additional $25.
Sunday
Grilled Fish, Steamed Broccoli, Roasted Veggies, Orzo 
Monday
Lamb/Turkey Burgers over Greek Salad
Tuesday
Tuscan Kale, White Bean Soup
Wednesday
Leftovers
Thursday
Scrambled Eggs, Thin Bagels with Cream Cheese, Grapefruit
Friday
Mexican restaurant (we are going to take a break from pizza Friday to try a new restaurant)
To all my awesome DietBet participants, a great way to stay on track with your healthy eating is to meal plan! Take a few minutes to plan and share what you plan on eating.
Questions: Have you ever joined a running group? Did you do anything special for the long weekend? What are planning to cook this week?