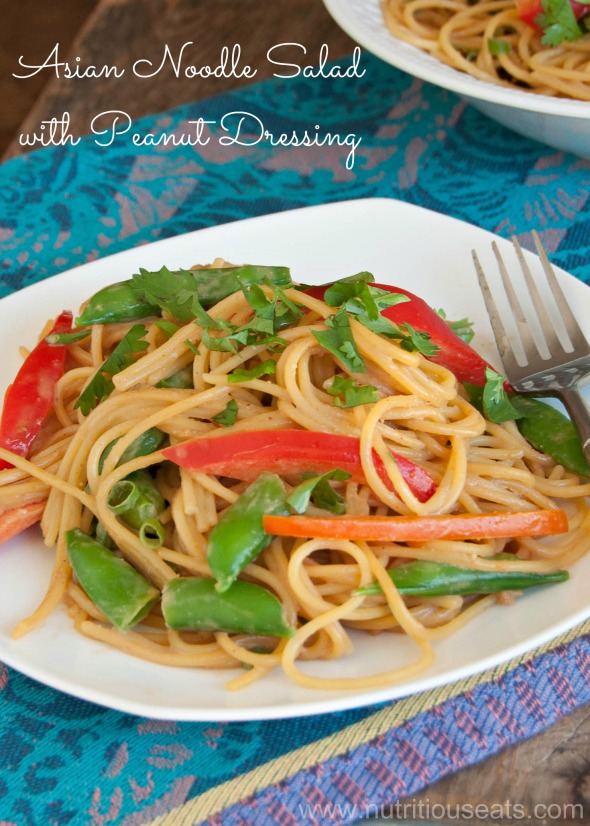 The fun thing about being in charge of the food around here is that I get to cook whatever I feel like eating! Pasta with veggies tossed in a peanut dressing. That's what I wanted.
As I mentioned before, we had company over a couple weeks ago (our good friends from Texas) and when hosting any guests, I do my meal planning before they arrive so that I am not grocery shopping or trying to figure out what we should eat last minute.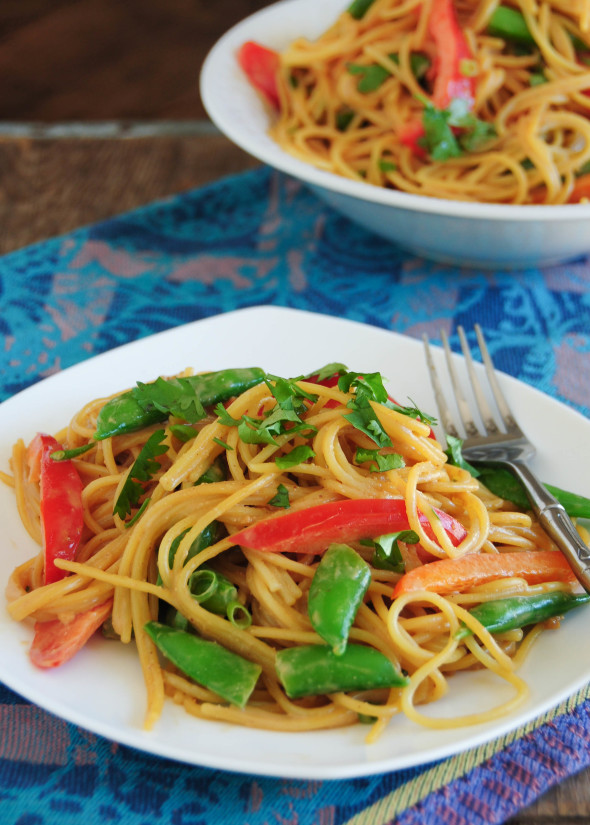 This is especially important when there are lots of little ones in the house- 8 kids to be exact, ages 7 and under (4 for each of us). Heather is one of my very best friends and I love having her over to eat (brunch, dinner, whatever) because she is so very complimentary. Haha. She makes cooking for company fun and easy.
She requested a lot of the recipes from our weekend together so hopefully I will eventually get them all posted here.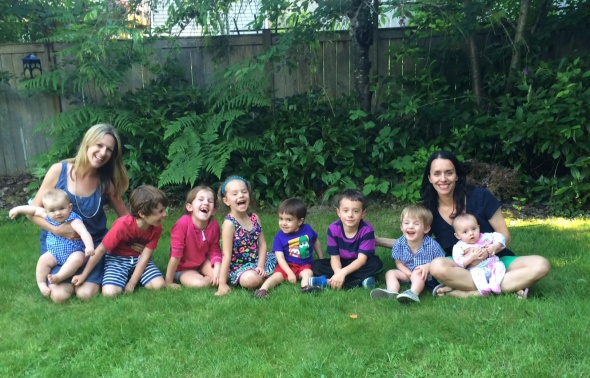 One of the nights we made Cooper River Salmon on the grill that I did with a simple Asian marinade. It paired perfectly with this Asian Noodle Salad.
I just happened to have the snap peas from my CSA box and had everything else on hand. I used this gluten free pasta (it's a quinoa-corn blend) that I love, but you could use any pasta in the spaghetti size.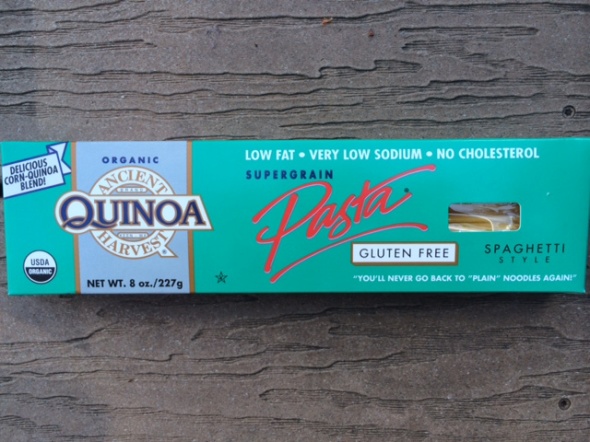 This dish feeds a crowd, but you could always cut it in half if you are cooking for 1 or 2. I have to admit I made the full portion last week and my husband and I got about 8 servings out of it (yes we basically ate it for days). Thankfully this pasta is great leftovers, but if using the gluten free noodles you might need to warm it up a bit the next day to soften the noodles as their texture is different than regular pasta after they're refrigerated.
Enjoy this as a side dish or main entree; I think it pairs well with fish, chicken or shrimp. Top this baby with Sriracha if you like a little heat and extra cilantro if you like. Delicious!
P.S. It's been awhile since I took food photos and I forget how obsessive the process can be. I couldn't get the light right and took about 800 photos and ended up only happy with a few. Oh well, guess that's all you need!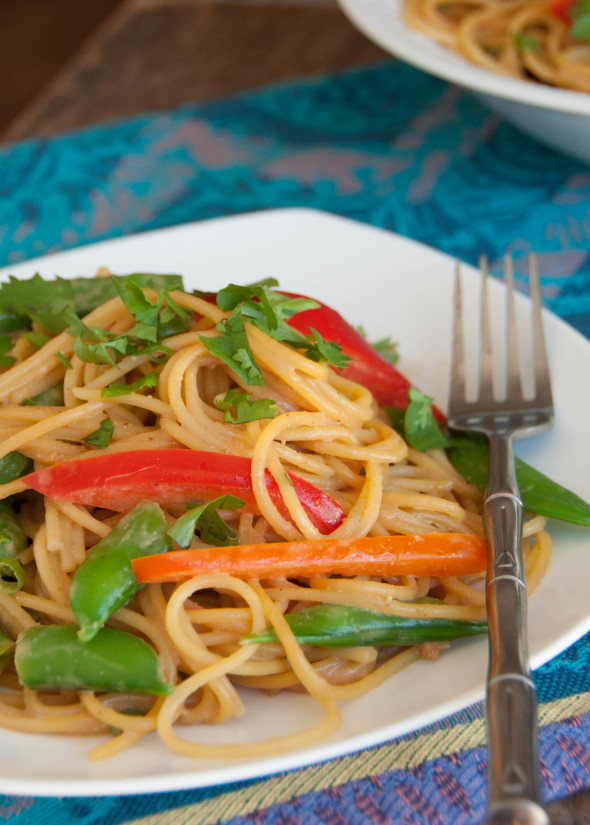 Asian Noodle Salad with Peanut Dressing
Ingredients
1 pound thin spaghetti (I used gluten free)
1 pound sugar snap peas
¼ cup vegetable oil
¼ cup rice wine vinegar
⅓ cup soy sauce
3 tablespoons dark sesame oil
1 tablespoon honey
2 garlic cloves, minced
2 teaspoon grated fresh ginger
½ cup smooth peanut butter
2 red bell peppers, cored and seeded, and thinly sliced
½ cup sliced green onions
½ cup chopped cilantro
Instructions
Cook pasta according to package instructions. Drain and set aside.
Bring another pot of water to a boil, add snap peas and cook ~2 minutes. Drain and rinse with cold water.
For the dressing (this step can also be made a day or two in advance), combine oil, vinegar, soy sauce, sesame oil, honey, garlic, ginger and peanut butter and whisk together until combined.
Add pasta, sliced bell peppers and snap peas to a large bowl. Pour dressing all over mixture and toss and until well combined. Top with green onions and cilantro and toss again.