The following post is sponsored by Zest Placements on behalf of Beano.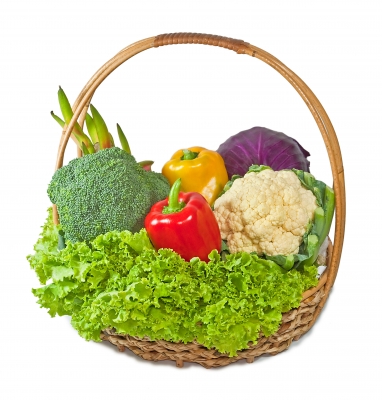 I can't tell you how many clients I have worked with in the past who avoided eating healthy foods like cabbage, beans, certain fruits and vegetables just because it caused them to have gas.
Although bad gas can certainly be uncomfortable, it doesn't have to be the reason for giving up those healthy foods. Has anyone ever tried Beano? Beano contains a natural enzyme that works with your body's digestion to break down complex carbohydrates found in gassy foods so it helps to prevent gas before it starts. I have been known to take some when I am out to dinner or for some other event or get together. I don't mind so much if I am just home for the night, but I make sure to carry some in my purse for certain occasions.
With Beano, you can comfortably enjoy nutritious foods that are an essential part of a healthy diet. No more excuses for not eating those beans, fruits and veggies, take Beano before your first bite and it should help to relieve some of that gas discomfort.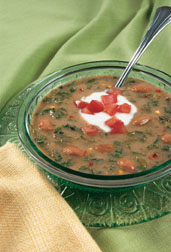 This Beans and Greens Soup is the exact thing that many might avoid just because it contains several gas forming foods such as beans, onions, garlic and vegetables. The recipe, which I haven't made yet, was provided by the Produce for Better Health Foundation and sounded great to me. Beans are loaded with fiber and protein and combined with vitamin-rich dark greens such as kale or collard greens, you've got a nutritious one pot meal that is low in fat and calories. You can easily omit the yogurt at the end to make it vegan.
As a Dietitian always encouraging those to eat more fruits and vegetables, I suggest giving Beano a try so that you can enjoy those fruits and vegetables this fall! It has worked for me, let me know if it works for you!
Beans and Greens Soup
Ingredients
1 lb pinto beans, sorted, washed and soaked in water overnight
3 cloves garlic, peeled and crushed
1 large onion, peeled and chopped
1½ teaspoon cumin seed
1 teaspoon red pepper flakes
¼ cup chopped cilantro
2 teaspoons liquid smoke flavoring
4 cups finely chopped kale, collards or mustard greens, fresh or frozen
2 Tablespoons olive oil
1 teaspoon salt
1 to 1½ Tablespoons cider vinegar
black pepper to taste
2 cups diced fresh tomatoes
½ cup low fat yogurt
Instructions
Drain soaked beans and place in a heavy, deep non-alumnim pan. Add garlic, onion, cumin seed, red pepper flakes and enough water to cover by 2 inches. Bring to a boil and lower to simmer and cook, covered about 1-1½ hours. Add more water as needed. Stir often and cook until beans are tender.
Using about half the bean mixture, carefully puree in the blender. Return to pot with other beans. Add cilantro and liquid smoke. Continue to cook for 10-15 minutes, covered. If necessary, add water or low-sodium chicken broth to thin the soup.
Cook greens as directed on package. Toss greens with olive oil and stir into soup with salt and vinegar to taste. To serve, season with group pepper, spoon hot soup into bowls and top with ½ cup chopped tomatoes and a tablespoon of yogurt.
Questions: Do you avoid certain foods because of the discomfort of gas?
Recipe provided by Produce for Better Health Foundation (PBH) and Fruits & Veggies — More Matters: FruitsAndVeggiesMoreMatters.org. Inclusion of this recipe does not imply PBH's endorsement for Beano®.