A flavorful, antioxidant-rich Blueberry Smoothie Breakfast Bowl will start your day off right!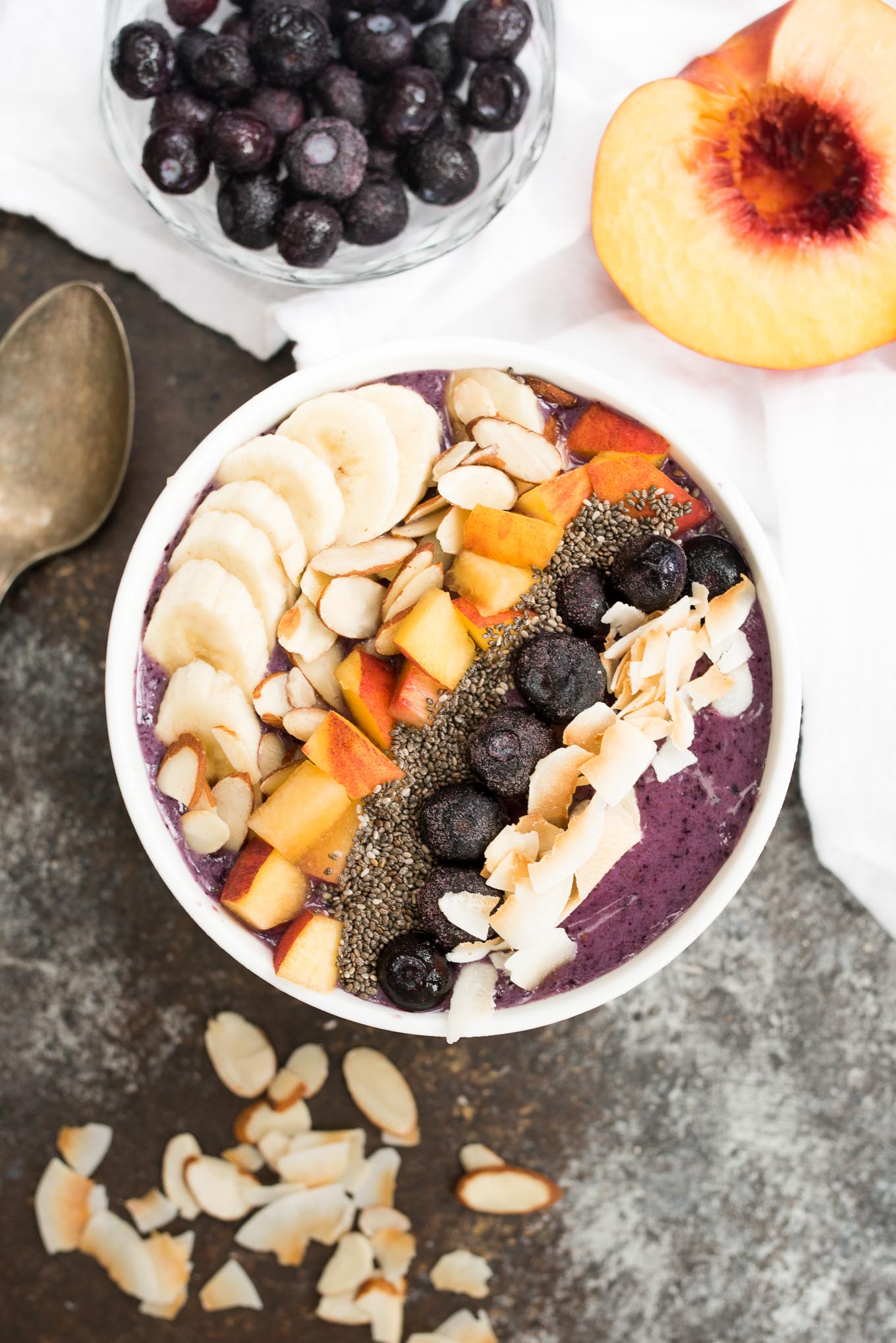 This post is sponsored by the U.S. Highbush Blueberry Council. All opinions are my own.
We are quickly approaching the busiest time of the year and it's time to take extra measures to nourish our bodies.
With the chaos of a work, school, car pool lines, holiday events, etc., the it's the little things that can keep us going. One part of the day that won't complicate things: frozen blueberries! Ready to go and easy to use; I do a happy dance every time my freezer stocked well.
By starting your day with this colorful, beautiful, full of goodness Blueberry Smoothie Breakfast Bowl, you can't help feel good inside and out. It's named a breakfast bowl, however it's also great for a quick lunch, dinner or snack depending on your mood. It's packed with antioxidants, vitamins and minerals- you can't go wrong. Plus, those frozen blueberries make it extra flavorful!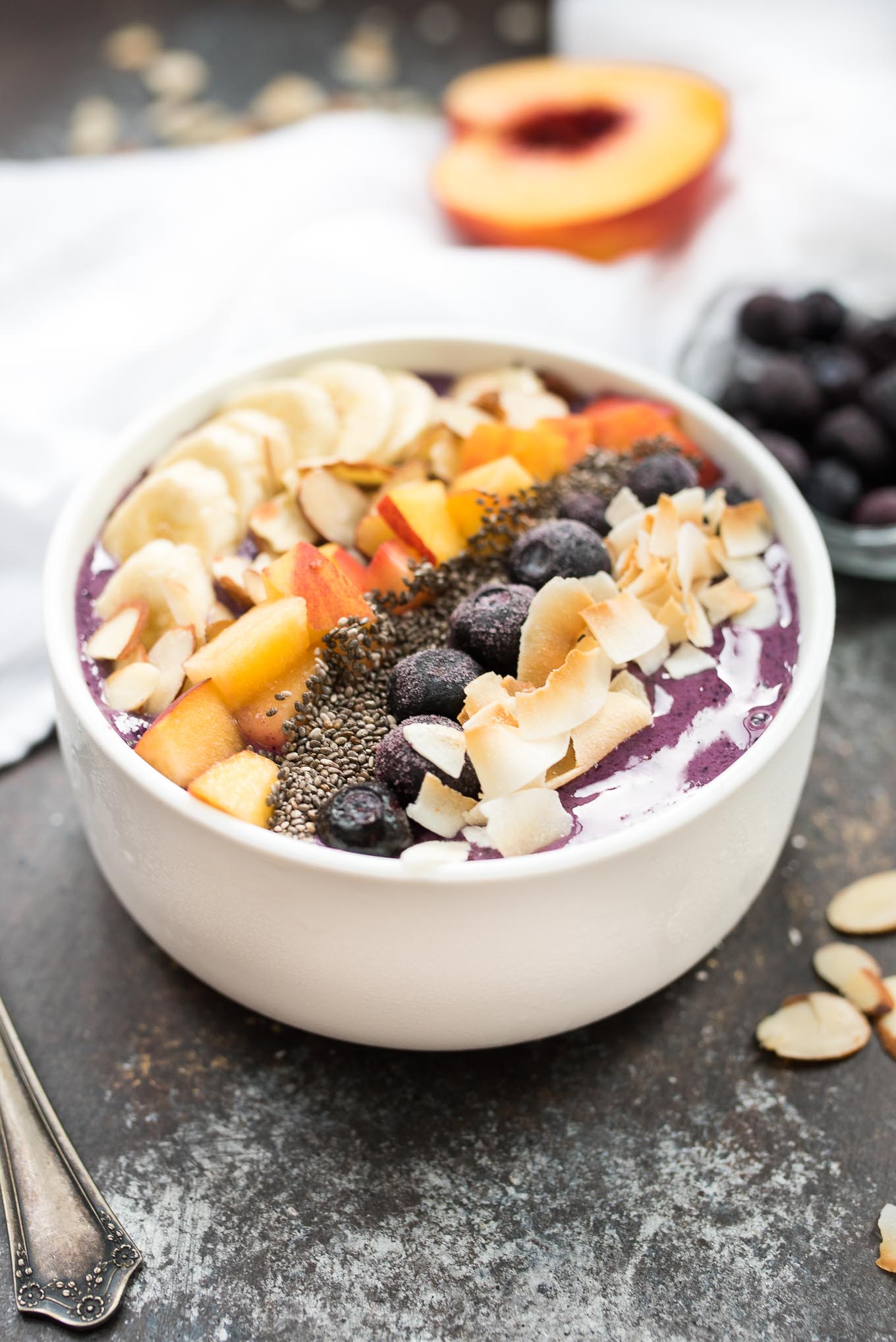 Frozen blueberries are the perfect thing to have on hand in your freezer year round. They have the same vitamins and minerals as fresh blueberries and since they are flash frozen at the peak of harvest, all of those nutrients are locked in. They area good source of fiber and Vitamin C and are naturally low in fat and sodium. Plus, they only have 40 calories per half cup!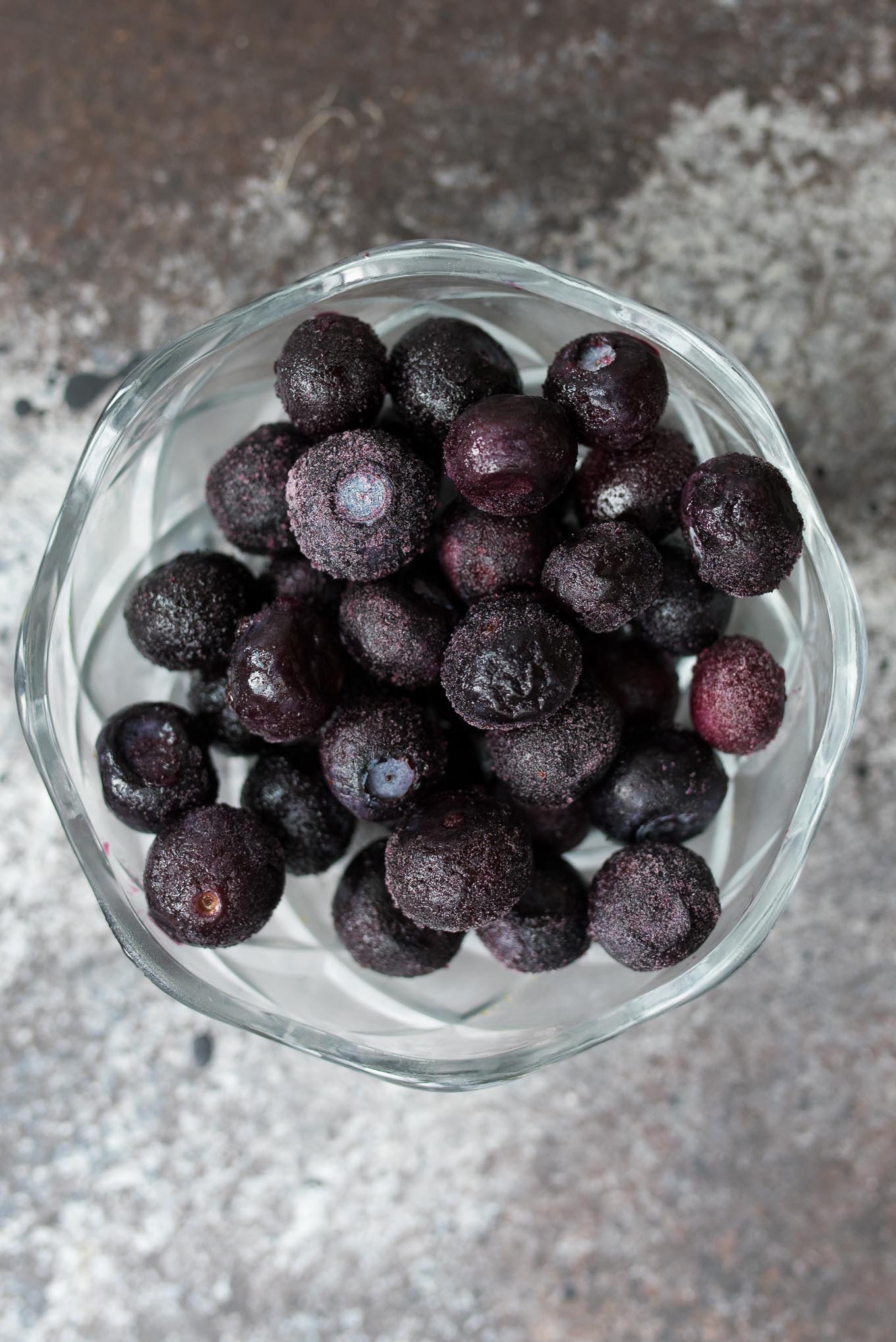 You might be thinking, what else can I do with frozen blueberries besides smoothies? They liven up any dish and there are so many options the family will love! You can incorporate them into breakfast by adding them to pancakes, quick breads, muffins or scones, for lunch, on a unique Blueberry Salad Flatbread or turn them into a great marinade or dressing for your dinner. Plus they work beautifully for cobbler and pie.
Don't hesitate to branch out and experiment with ways to use frozen blueberries…from the simple to the ambitious experiment, they are sure to increase the nutrition and flavor in tons of recipes.
And if you're not into cooking, getting more servings of fruit in your diet can be as simple as defrosting 1/2 cup of frozen blueberries and adding them to one of your meals or snacks. Frozen blueberries are a cost effective and convenient way to help you meet the daily recommended intake of fruits and vegetables.
Check out these super easy 5 everyday ways to use blueberries!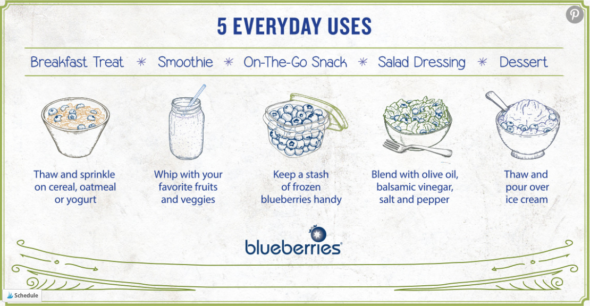 For more information about frozen blueberries, visits the Goodness Frozen website at www.goodnessfrozen.com.
Recipe slight adapted from the Blueberry Council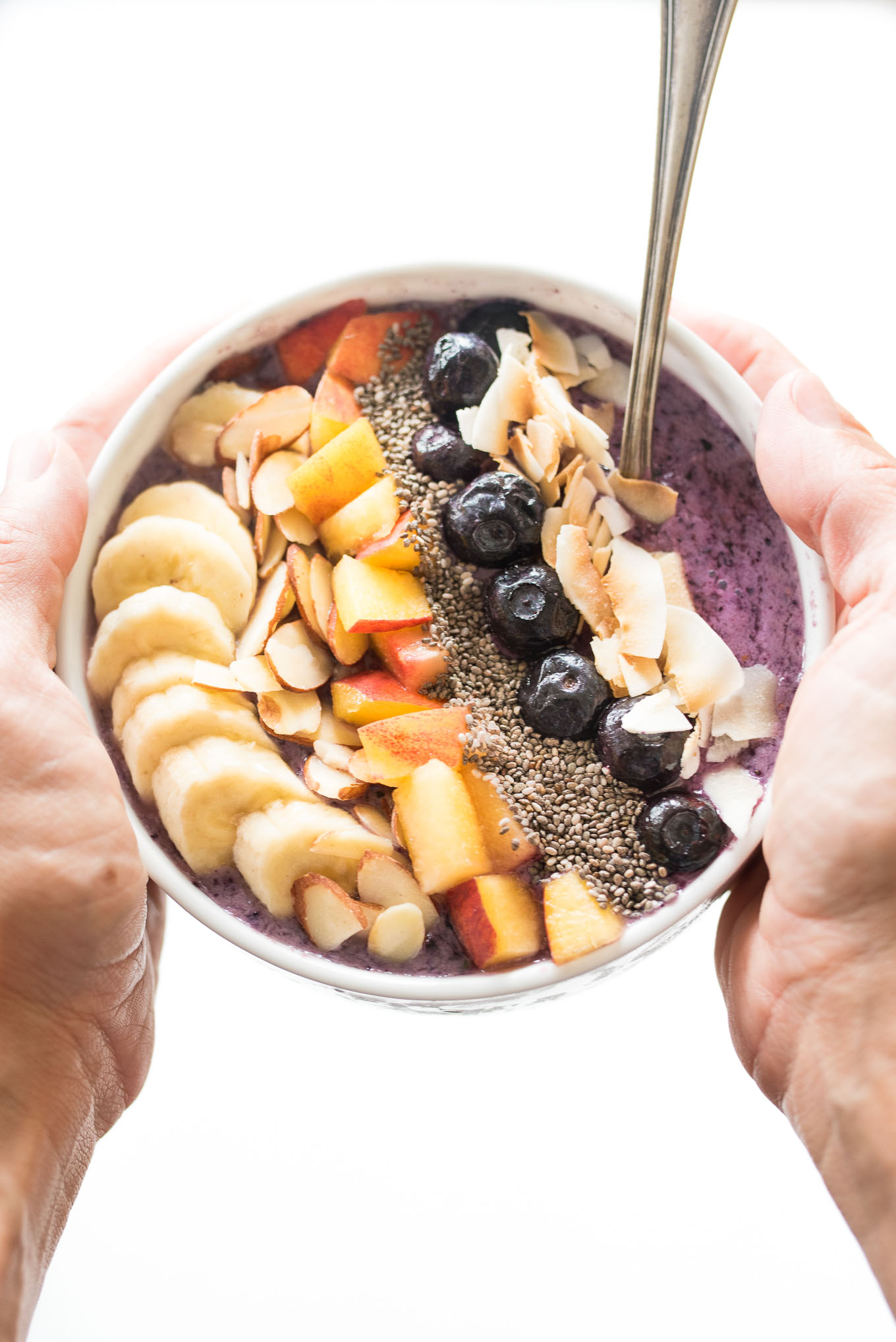 Blueberry Smoothie Breakfast Bowl
Author:
Melanie F. | Nutritious Eats
Ingredients
2 cups frozen blueberries
1 (5 ounce) container peach Greek yogurt
½ banana
3-6 Tablespoons almond milk
For the topping:
¼ cup frozen blueberries, thawed
½ banana , sliced
¼ cup diced peaches, or defrosted frozen peaches
¼ cup granola
1 tablespoons chia seeds
2 tablespoons sliced almonds
2 tablespoons flaked toasted coconut
Instructions
Puree blueberries, yogurt, banana and almond milk in blender until smooth. Transfer to two bowls, dividing evenly.
Top each bowl with berries, sliced banana, sliced peaches, granola, chia seeds, almonds and coconut, dividing evenly between bowls.
Notes
You can buy coconut already toasted. If you can't find, unsweetened shredded coconut is fine. Depending on if you use fresh or frozen banana in your smoothie wild determine how much almond milk you need to puree the mixture. Since it's a smoothie bowl you want it a little thicker than a regular smoothie.