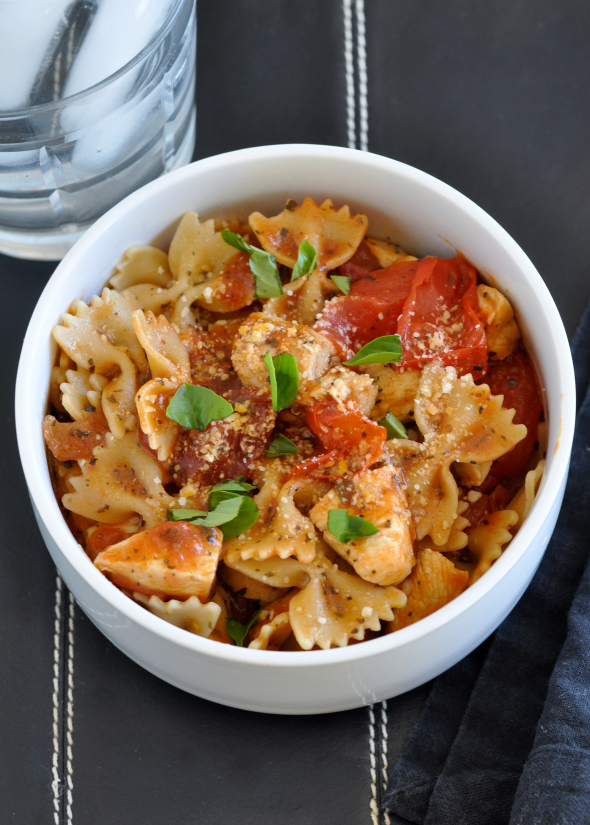 Dinner has been more challenging to get on the table lately due to extracurricular activities and work schedules, yet I never want to compromise a sit-down dinner with the family. That is why I was interested to try these new Kraft Recipe Makers. These are great for people who need a little help getting dinner started and they couldn't be easier to use.
Kraft's new Recipe Makers provide a combination of two savory sauces that when paired with fresh ingredients make one easy meal. The main reason I was willing to try this "meal starter" is because it incorporates fresh ingredients. You will only find the sauces in this package but the great thing is it tells you exactly what you will need to purchase and provides the recipe right there on the box. Kind of nice if you forget to meal plan, have no idea what to pick up at the store but still want real food. Or better yet, for the person that doesn't cook at all. The flavoring piece is taken care of and all you have to do is read the box for basic instructions. Doable for anyone so it really eliminates the need to go get fast-food.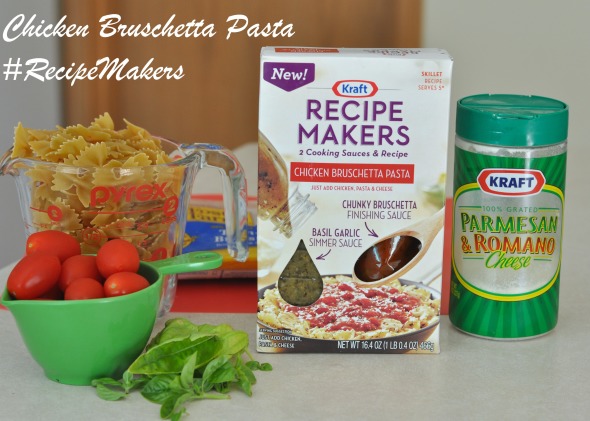 You just add your protein and/or vegetables, follow the instructions for a flavorful dish any day of the week.  They come in seven different varieties and can be found in either the meat section or in the "meal starters" section of your local Safeway (or Safeway affiliate store).  I found mine in the rack above the meat section. Other flavors include Verde Chicken Enchilada, New England Pot Roast, Sweet and Sour Chicken, Asian Fish Tacos and more. Each dish can be made one of three ways. You can chose from a variety of prep methods, including the slow cooker, oven or skillet. You can make any of these vegetarian obviously by just replacing the protein with veggies. The main thing here is the flavor they are providing in the two sauces- one a cooking sauce and one a finishing sauce.
My kids' love bruschetta and they love pasta so I was eager to try the Chicken Bruschetta Pasta because these days I am all about pleasing the kiddos. I just added fresh tomatoes and basil from the garden in addition to the chicken and whole wheat pasta.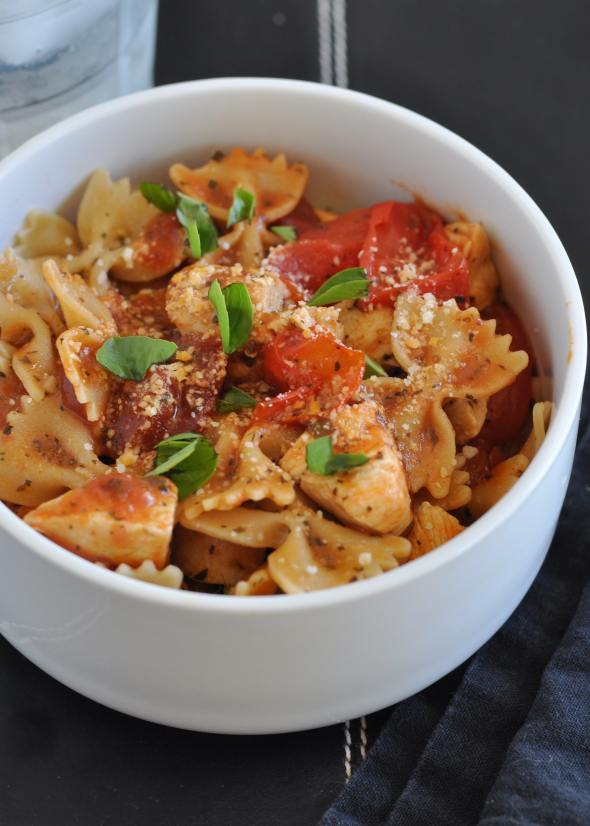 The variety I chose called for the least amount of ingredients- i.e. chicken, pasta and parmesan cheese. You can obviously add more or less of what ever you want.
All I had to do with saute my chicken and tomatoes in the basil garlic simmer sauce, then I added the cooked pasta and topped it with the finishing sauce which was the chunky bruschetta sauce. A little fresh basil and parmesan to top it off and dinner was done. So easy.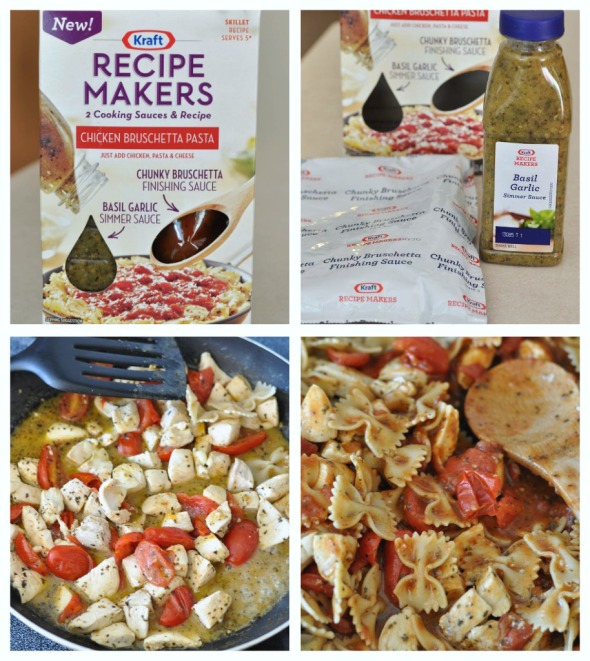 How did it taste? I thought it was pretty good. At first when I tried the sauce straight out of the package I wasn't too impressed, but after simmering awhile and combining with the bruschetta (aka tomato) sauce it took on a different flavor. If I did it again, I wouldn't use the entire bottle of basil simmering sauce. Although the pasta absorbed a lot of it, I think my kids would've preferred it with a little less sauce.
I timed myself from start to finish and it took me just under 23 minutes to complete this meal. Not bad considering I wasted a few minutes snapping pictures.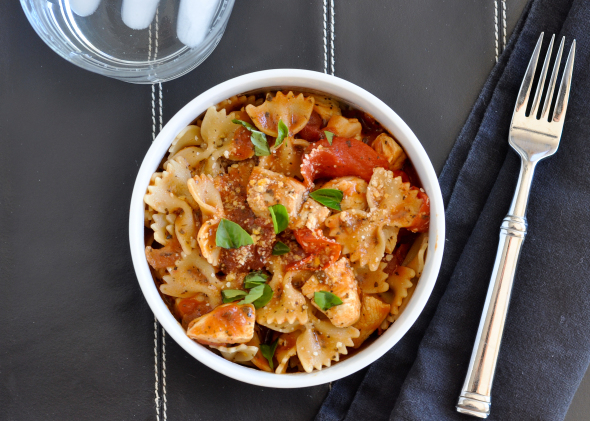 Remember there are other options than the drive-though when you need a quick and easy dinner!
Chicken Bruschetta Pasta with Kraft Recipe Makers
Ingredients
3 cups farfalle, uncooked (bow-tie pasta)
1-1/2 lb. boneless skinless chicken breasts, cut into strips
2 Tablespoons grated parmesan cheese
1½ cups fresh cherry tomatoes (optional)
fresh basil (optional)
Instructions
Cook pasta according to package, omitting salt.
Meanwhile, cook chicken and cherry tomatoes on medium heat in half of the Simmer Sauce in a large skillet until done.
Drain pasta, add to skillet with remaining simmer sauce. Mix lightly.
Top with Finishing Sauce and parmesan cheese; cover. Cook on low heat 2-3 more minutes or until heated through. Top with fresh chopped basil if desired.
Notes
Recipe from Kraft Recipe Makers, very slightly modified
I was selected for this opportunity as a member of Clever Girls Collective and the content and opinions expressed here are all my own.