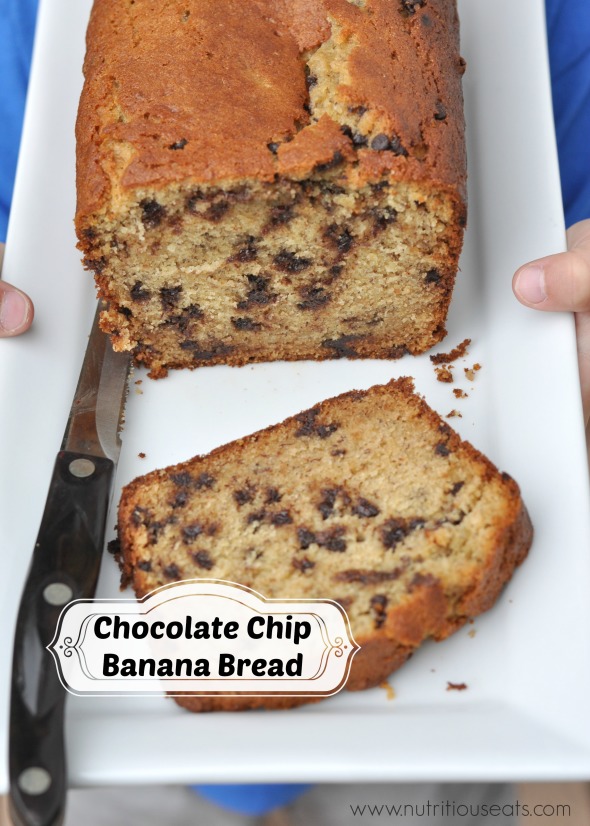 I confess, I don't really like chocolate in my banana bread. I prefer it straight up and traditional with lots of banana flavor and walnuts. This one, my kids love. What's not to love if you're a kid? Bread, banana and chocolate? I have been baking on a regular basis so that they can have a treat in their lunchboxes. Some of their favorites are blueberry zucchini muffins, pumpkin bread and banana bread.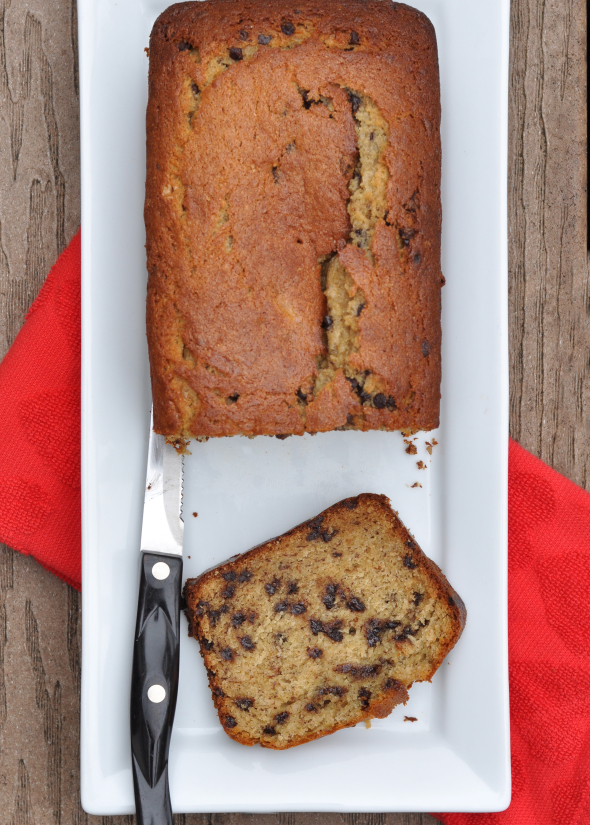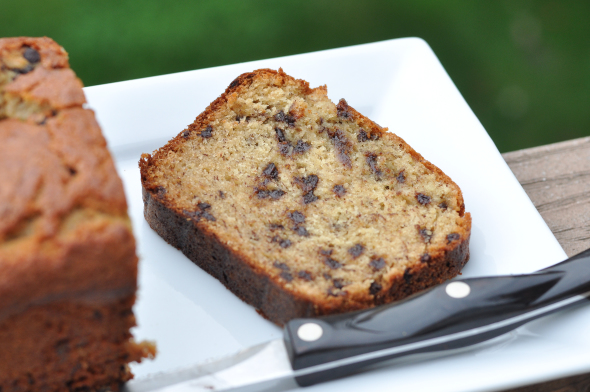 Then they'll say, "when are you going to put cookies in our lunch? Some kids get cookies in their lunch, ya know"….and I say well they're probably the pre-packaged junky store-bought kind. I bake you homemade treats all the time. No response…. Sigh.
I always end up with 2 or 3 bananas at the end of the bunch that get nice and ripe and this bread is very easy to whip up….but this is probably the last time I will make it for a while because pumpkin bread is taking over! Woo hoo! That's right, let the pumpkin recipes begin!
And I can assure you that you will not find me putting chocolate in my pumpkin bread…not gonna happen. Enjoy!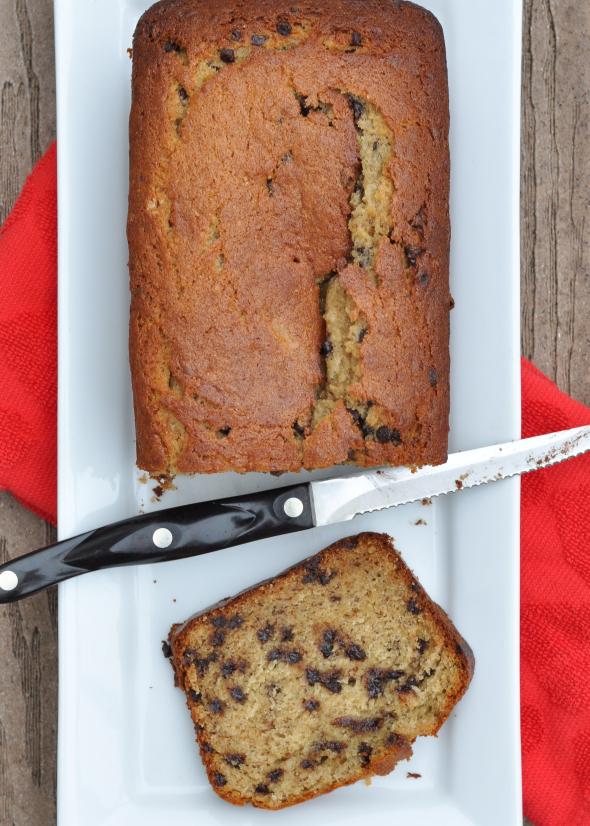 These are on my list to try next

(photo credit: Cooking Light via My Recipes.com)
Chocolate Chip Banana Bread
Ingredients
½ cup coconut oil (or can sub butter or veg oil)
1¼ cups sugar
2 eggs
2-3 very ripe bananas, mashed
¼ cup low fat buttermilk
1 teaspoon vanilla extract
2 cups white wheat flour or whole wheat pastry flour (can sub all-purpose)
1 teaspoon baking powder
¾ teaspoon baking soda
½ teaspoon salt
¾ cups mini chocolate chips
Instructions
Grease a 9x5 inch loaf pan with cooking spray and line the bottom with parchment paper. Preheat oven to 350 degrees.
In a large bowl beat coconut oil and sugar until crumbly. Add eggs, beating well after each addition. Stir in bananas, buttermilk and vanilla.
In another bowl, combine flour, baking powder, baking soda and salt; stir into creamed mixture until well combined. Stir in chocolate chips.
Pour batter into prepared pan. Bake at 350 for 60-65 minutes or until a toothpick inserted in center comes out clean (I cover with foil after bread is lightly browned around 35 minutes). Cool for 10 minutes on a wire rack. Remove from pan and continue to cool.
Question: Chocolate in your breads? Yay or nay? Have you made any pumpkin recipes yet?