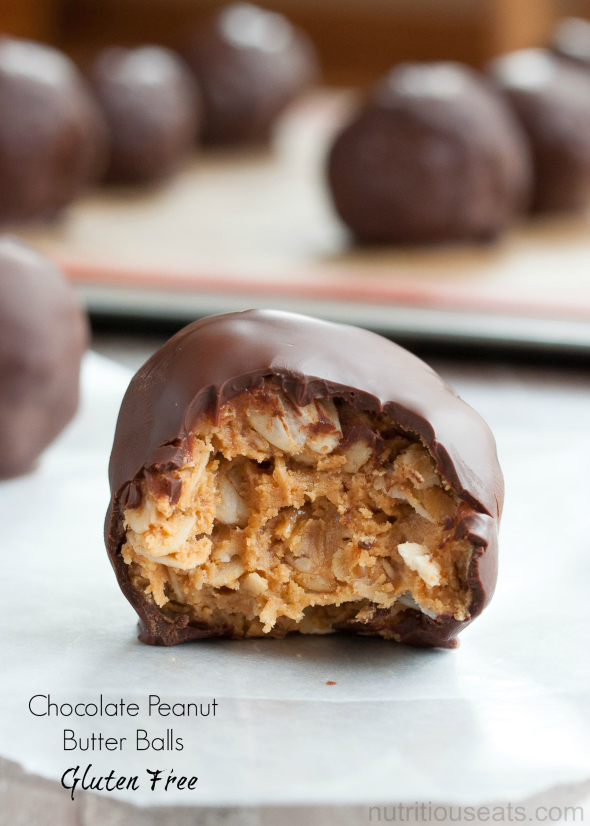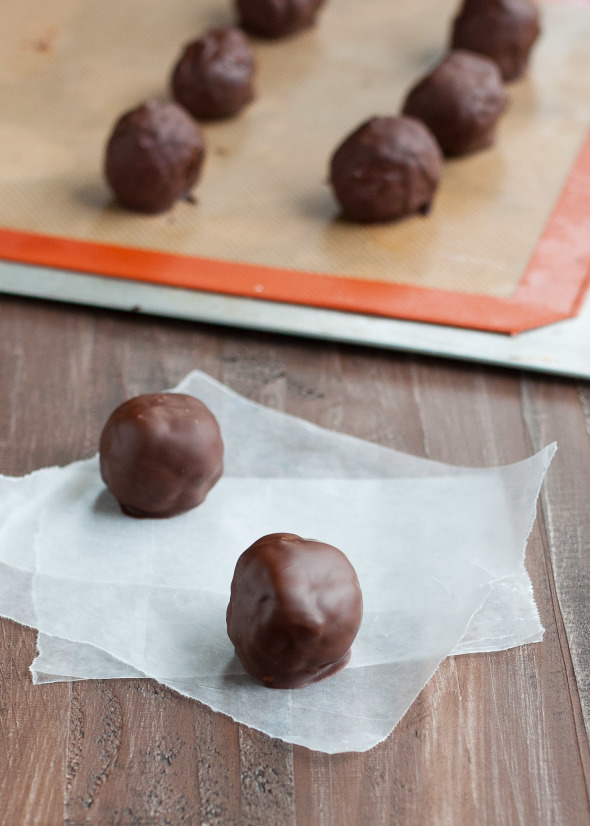 This year was a first for me, I asked the hubby not to get me my annual box of Valentine's chocolates! I know. Crazy. I just told him I'd rather have a Stitch Fix gift card than flowers or candy so he was happy to oblige.
However, the wonderful women from Recipe Redux made me make something with chocolate today. I can't say that I'm mad.
They asked for us to create our favorite chocolate pairing and it didn't take a second for me to think chocolate and peanut butter. I realize thee are much more creative pairings out there, but honestly none that are as good as pb & chocolate!
Hopefully you're not tired of all the ball recipes floating around the internet…I know I will never be! But seriously this is one of the simplest snack ball recipes out there and one of my absolute favorites. I can't believe I haven't posted it yet.
Let me tell you how these came about, I was living in Austin after we had our first child 8 years ago and I had nothing to do with my time but enjoy being a mother. I used to cook a lot because I literally had no other obligations. I wasn't blogging, I wasn't working at the time, I just had the most amazing group of friends who also had babies the same age so I meet them weekly for playdates. Man, it was the life.
But back to the snack balls, as a new nursing mama, the hunger was insane. I always craved portable snacks and/or chocolate so I started making these perfect little treats! When I left Austin I shared this recipe with my best friend and now I think she makes them more than I do. I love them so much and they will always be a favorite.
Here's a quick step-by-step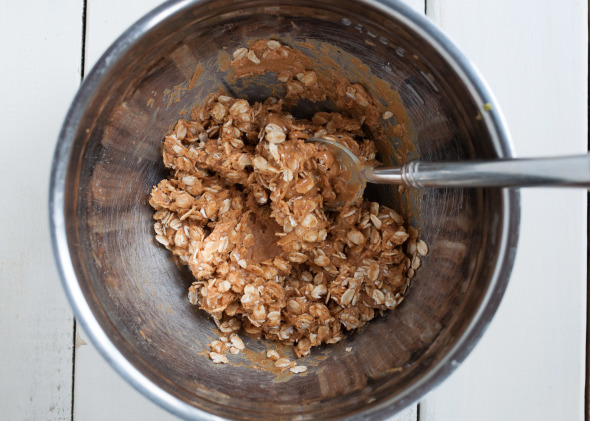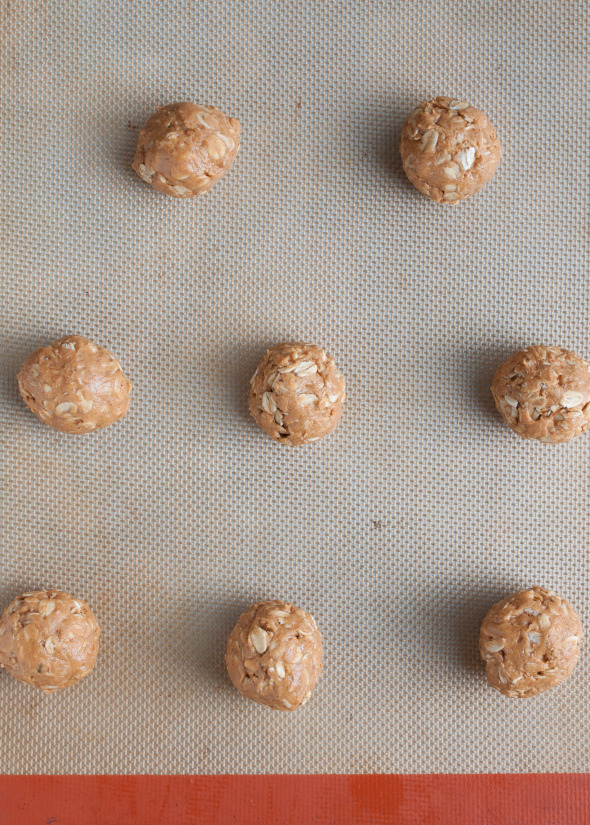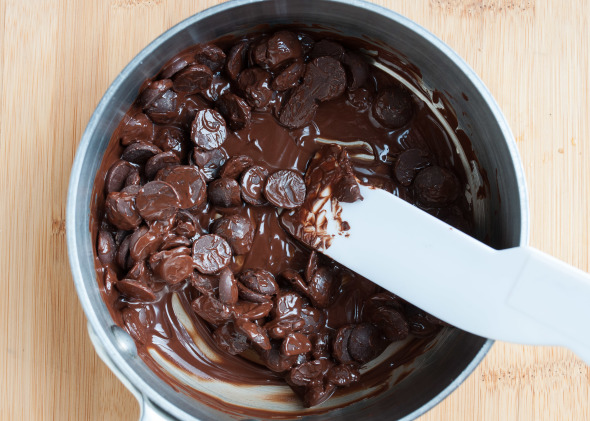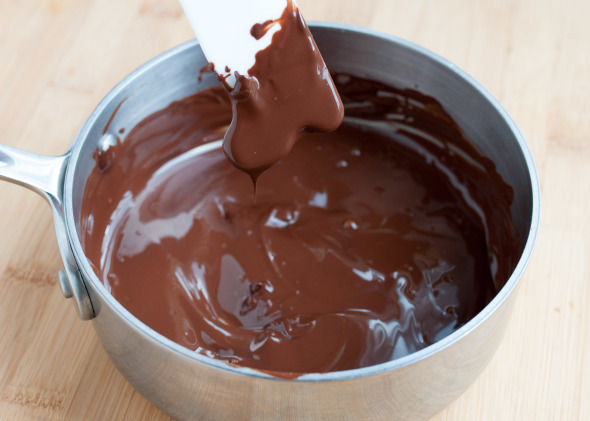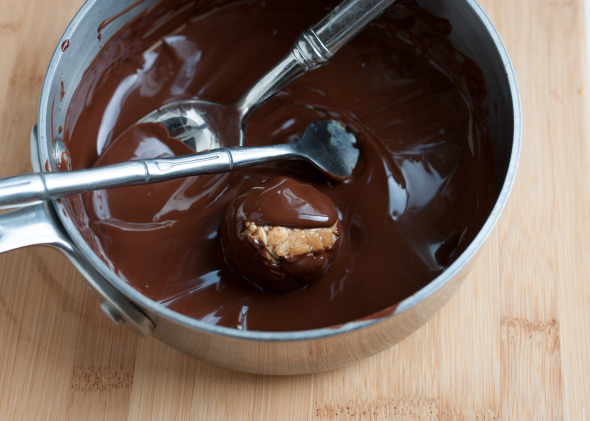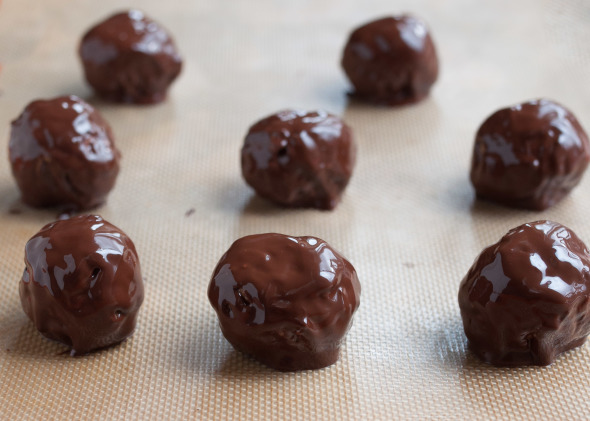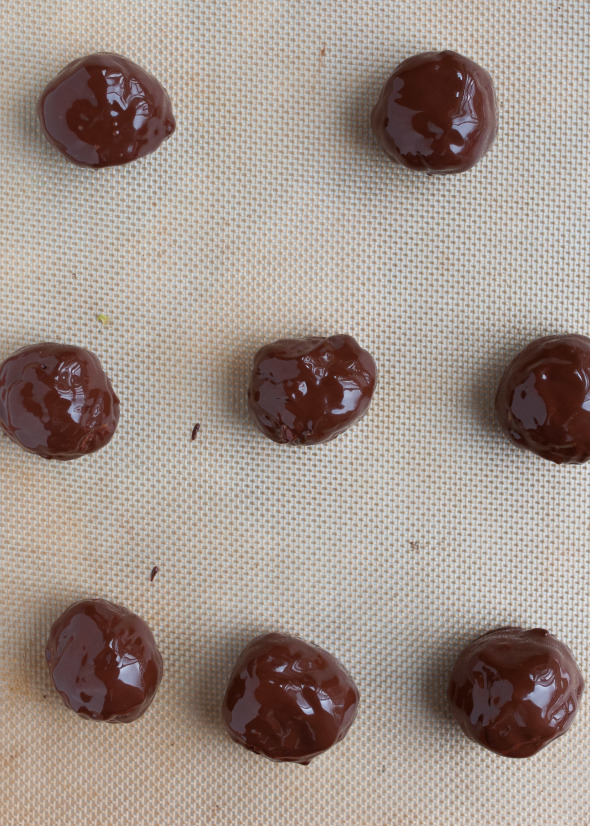 See how easy? And they are THE perfect thing to satisfy a sweet tooth…and they are practically health food so you don't have to feel that post-dessert guilt. I love using the rich bittersweet chocolate and they best part is there will be extra in the saucepan so you get to lick the spoon!
You're welcome.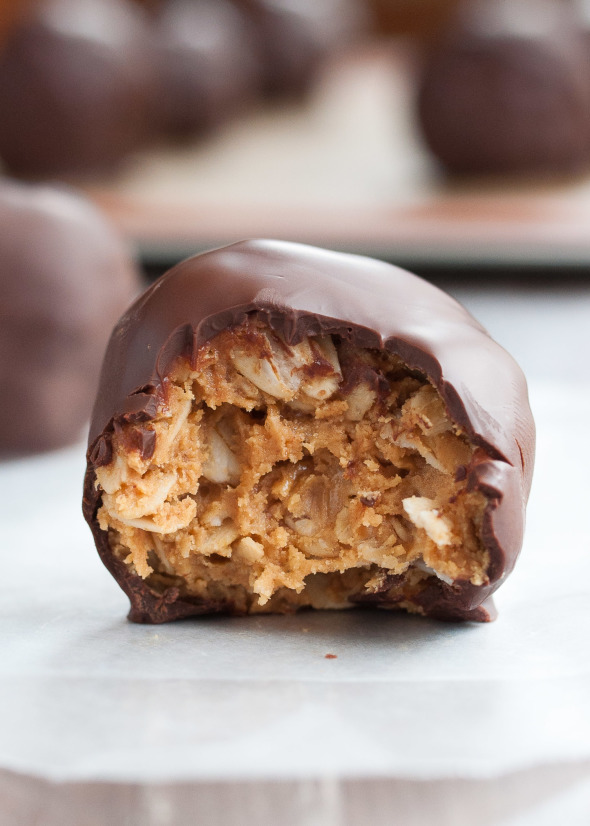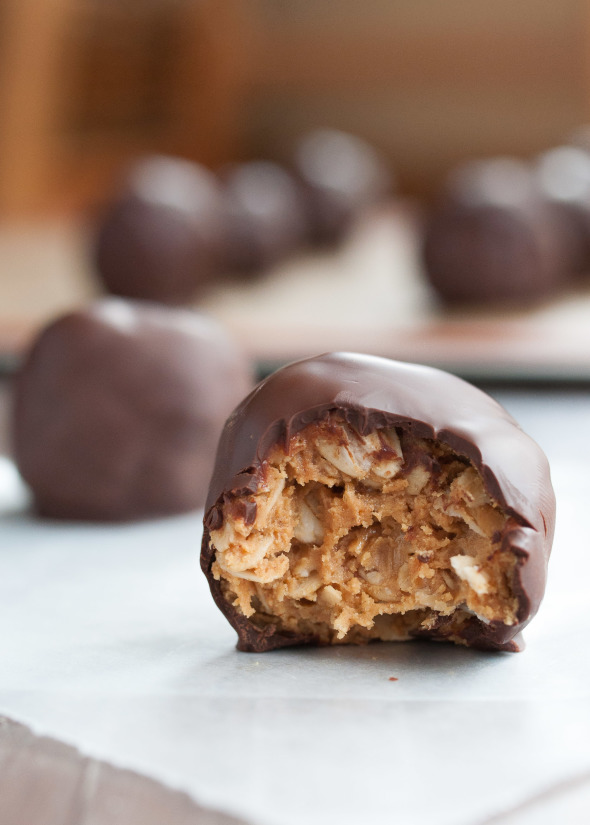 I love that I have place where my kids can find recipes I made during their childhood so this one definitely needed to be documented. So I am curious, what is your favorite chocolate combinations?
Make sure to check out everyone else's chocolate creations!
Chocolate Peanut Butter Balls
a delicious and healthy treat that is super easy to make with only 4 ingredients.
Author:
Melanie F. | Nutritious Eats
Recipe type:
Snack/Dessert
Ingredients
¾ cup rolled oats (certified gluten free if needed)
½ cup natural smooth peanut butter
1 Tablespoon honey (sub agave for vegan option)
¾ cup bittersweet chocolate chips (use vegan chocolate chips for vegan option)
Instructions
In a bowl combine oats, peanut butter and honey. Stir well until combined. Score the mixture into quarters and form two balls out of each quarter (8 balls in total). Set balls on a cookie sheet lined with wax or parchment paper until chocolate is ready.
In a small saucepan on low heat, melt chocolate chips stirring until smooth and completely melted. Using a spoon, gently roll ball around in the chocolate until well covered, using a fork gently allow excess chocolate to drip off and place ball back on the cookie sheet. Continue with remaining balls. Place cookie sheet in the refrigerator until chocolate has hardened, about 15 minutes.
Notes
Once the chocolate has hardened I transfer the balls to a tupperware container and store them in the refrigerator. They won't last long. To make vegan, simply sub agave syrup or omit altogether for a slightly less sweet filling.