It is with joy and regret that I inform you of my Thanksgiving plans. I will not be cooking this year (yeah for me!) so unfortunately won't have tons of Thanksgiving recipes to share (boo!).
My hubby traveled to Korea so much this past year and racked up a lot of Marriott points while he was at it; therefore we are checking into one of their resorts here in Oahu to spend our Thanksgiving. Since none of our family lives here, cooking for four sound like a drag. I am so excited about relaxing and letting someone else feed me for a change.
So when I was talking to my brother this week, he asked if I was going to post any Thanksgiving recipes and then I felt bad. I just started this blog and people are coming here for Holiday recipes. Now.
So if anyone asks you to bring something, volunteer for the cranberry sauce! Then I will try to come up with at least one other side. I promise next year will be different.
For what it's worth- I love this cranberry sauce.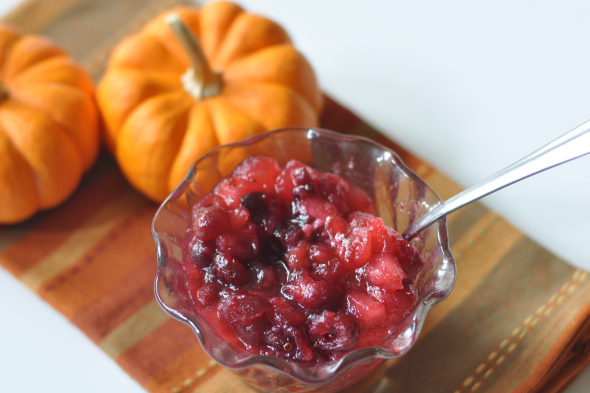 Cranberry sauce can be simple- from the canned jelly kind to the recipe on the back of the cranberry package….or you can give it a twist. I love the taste of citrus in a cranberry sauce (enter the lemon), I love the mixture of fresh and dried cranberries and love the subtle taste of cinnamon. Oh yeah, plus the tart apples, makes this a perfect combo.
Of course you'll need these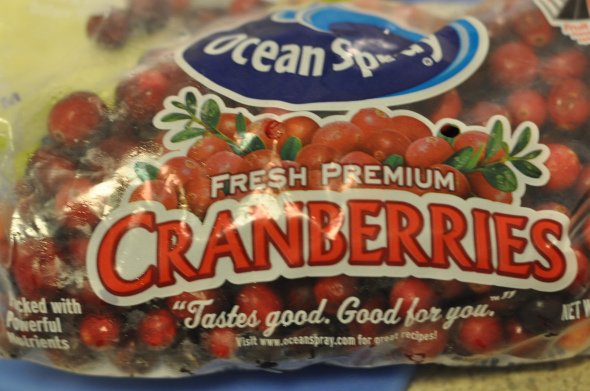 You'll be peeling a few granny smith apples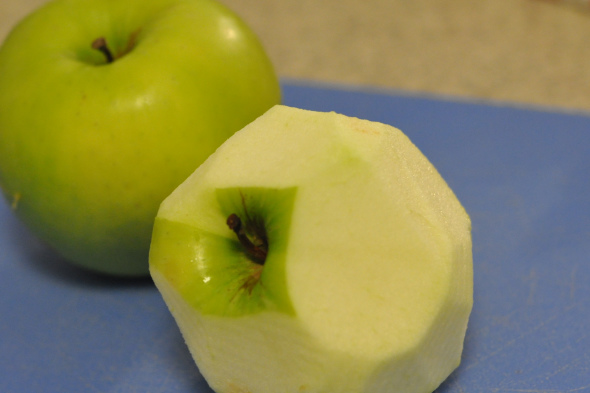 Chopping some lemon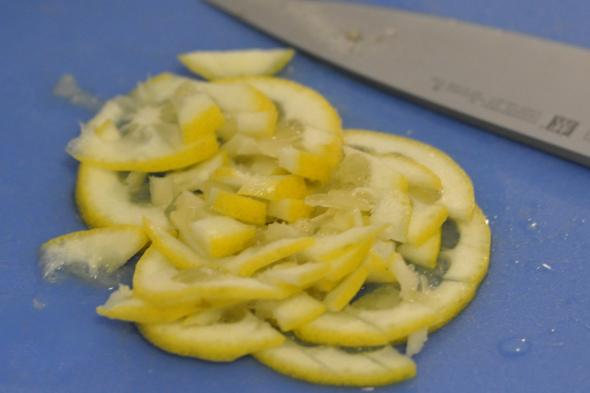 and the beauty of it all….it just gets dumped into one pot to simmer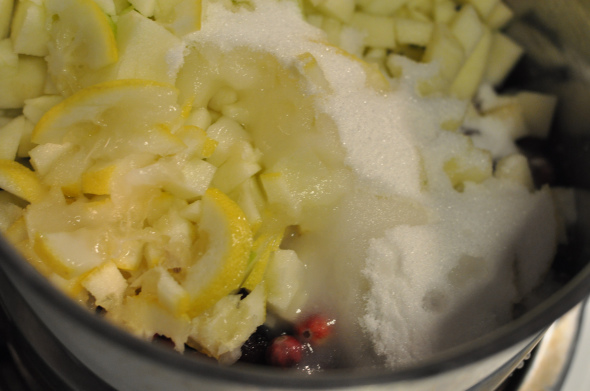 Looks like a lot of apples, but watch what happens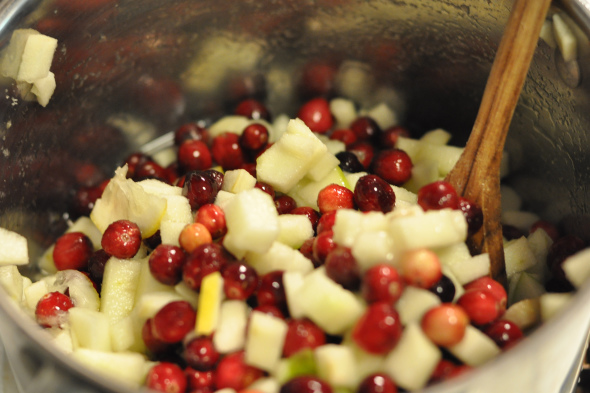 It all comes together in perfect harmony- it is tart and sweet…..and soooo yummy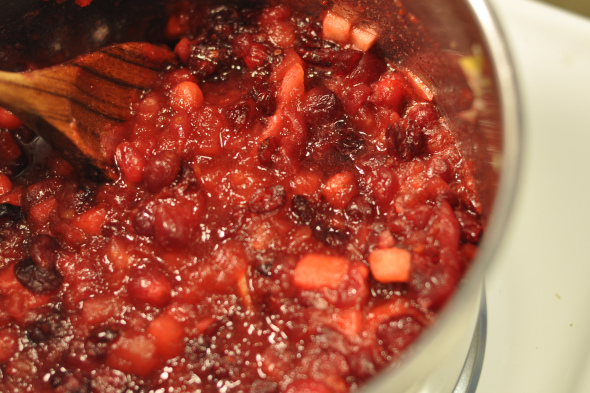 I have had a couple spoonfuls at night for my "dessert". Oh and it gets SO much better the next day or two, almost a little sweeter and not so sour as it sits, so make it ahead of time and cross that off the list.
Cranberry-Apple Sauce
Ingredients
1 package fresh cranberries, rinsed and drained
3 granny smith apples, peeled and diced
½ lemon, seeded, sliced thin and roughly chopped
½ cup water
1 cup sugar
½ teaspoon cinnamon
¾ cup craisins (sweetened dried cranberries)
Instructions
Add first 6 ingredients to a medium size saucepan and bring to a boil. Reduce heat and simmer for 15 minutes, until cranberries have popped, stirring frequently. Remove from heat, add dried cranberries.
Transfer to a dish to cool and refrigerate up to 2 weeks.
Nutritious Eats Benefits: Vitamin C, fiber, antioxidants