Hi friends! I can't believe it's Friday. Truly, this week flew by.
Allergies. Illness.  Sleepless nights.
That pretty much sums up my week!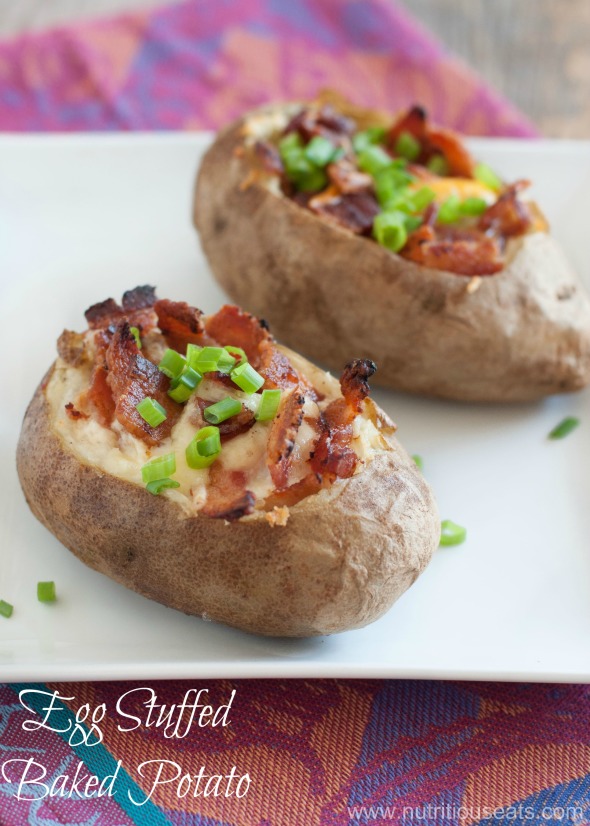 My lil' guy caught a cold, not a big deal, but that caused him to wake several times for several nights. Little baby E had her 4 month check up and did not tolerate the immunizations as smoothly as she did at 2 months. She was super fussy and ran a fever all through the first night. She was miserable. More sleepless nights for me!
Then I either caught what my 2 year has or just have allergies, weed pollen is very high right now so it could likely be that. Whatever the case, I am beat and look beat too! No selfies this week! In addition to that, I had to take my car into the shop for some maintenance issues so that seemed to take up a lot of time getting rides to and from for pick up. So it was a pretty busy, yet unproductive week, if that makes any sense.
We had some great weather- up in the 80s and clear blue skies. The kids busted out the sprinkler and I heard the ice cream truck a few times which inspired me to get a batch of homemade ice cream base in the fridge so we could enjoy that this weekend. Yup, summer is almost here!
So today's recipe is so so simple and fun. I was inspired by a CSA box I received a couple weeks ago which had fresh potatoes and this fun recipe. I couldn't get over how genius this idea was so knew it was a must try.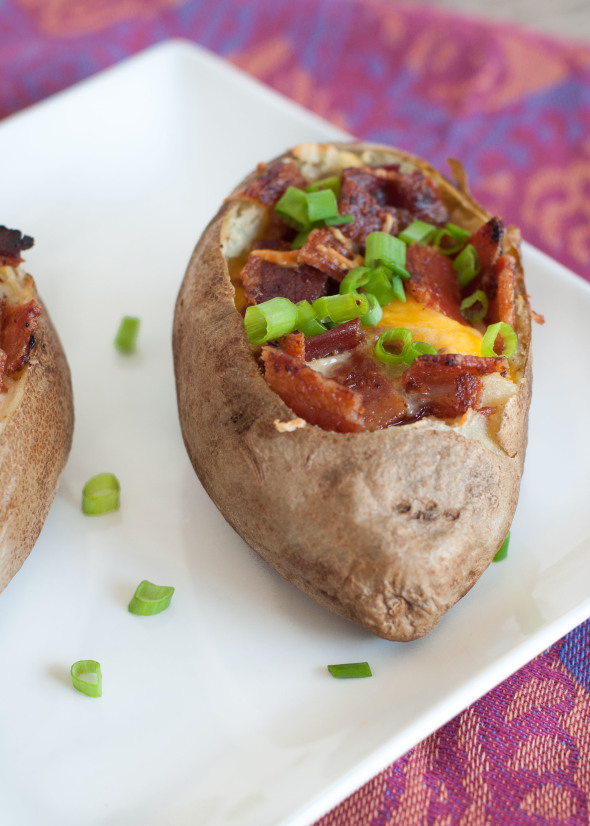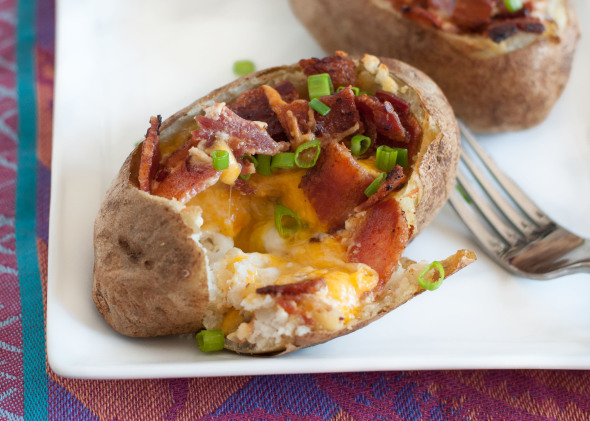 Bake a potato, scoop out some of the flesh, stuff it with egg, cheese, bacon or whatever else you want and bake it until the egg is set, but still soft. You don't want a hard boiled egg in there. You want it a bit runny still so that it mixes in with the potato and becomes one.
Keep the leftover potato flesh for another use- potato soup or a hash of sorts.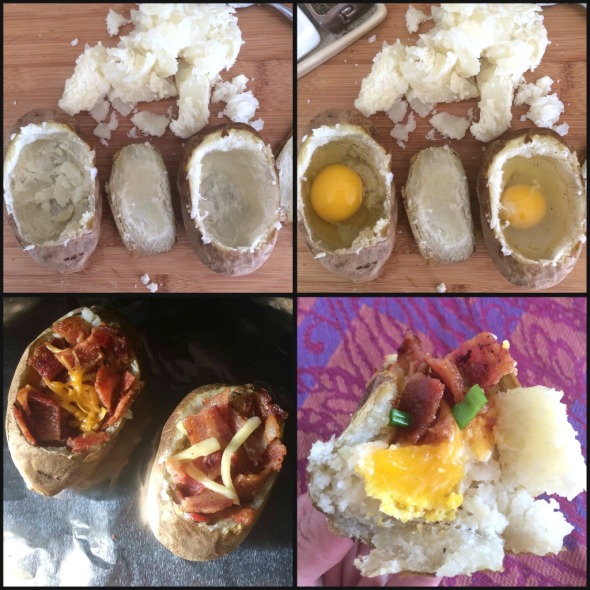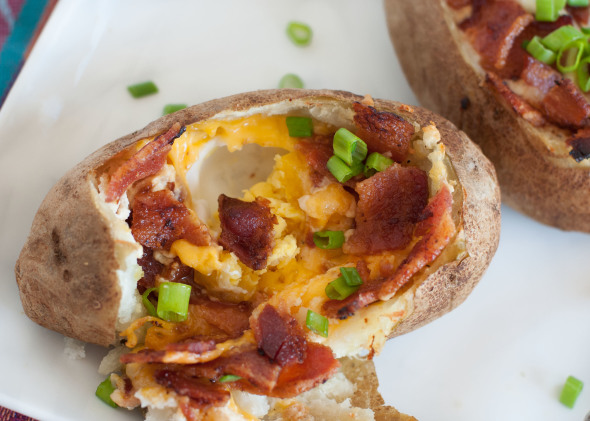 I rarely keep bacon on hand but we had some leftover from an Easter recipe we made. I do love bacon- what a treat! Next time I will try topping it with sautéed vegetables which I usually have leftover from dinner.
I stuffed one with cheddar and one with gouda. Green onions or chives are the perfect garnish!
It looks like a ton of bacon, right? It ended up being one slice but was a delicious meaty one. So yeah, I loved this and plan to make these again. I enjoyed it for lunch but really it would be great for any meal of the day.
Have fabulous weekend!
Egg Stuffed Baked Potato
Ingredients
2 potatoes, previously baked
2 slices of nitrate free bacon, cooked and chopped
shredded cheddar or gouda cheese
green onions for garnish
other optional toppings: sour cream, Greek yogurt, sautéed vegetables, fresh herbs
Instructions
Take your cooked baked potato (once cool enough to handle) and carefully slice the top off. Using a spoon, scoop out some of the potato flesh (which you can store for a future use). Season inside of the potato with salt and pepper.
Crack one egg into potato bowl. Season with another pinch of salt and pepper. Top with shredded cheese, chopped bacon.
Bake at 375 degrees for 17-25 minutes (20 minutes was perfect for me). Garnish with green onions or chives. Enjoy!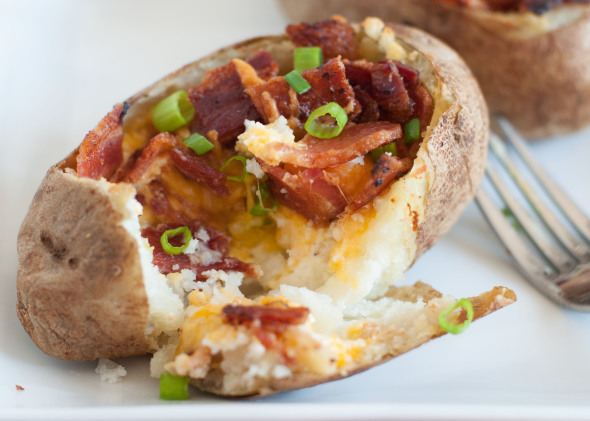 Questions: Have you ever stuffed your potato with egg? Any plans for the weekend? Are allergies bothering you?