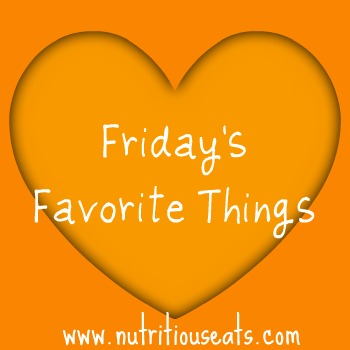 Have you ever had so much going on in your head that it results in very little action. I swear, I have had all these great post ideas, recipes I want to experiment with and just when I think I'll should have a post up everyday to get it all done I've got nothing to show for it. Perhaps I've got too many ideas and I am just not executing them. I guess I need to go back to my good ol' pen and paper "to do" list and start crossing things off so I can feel productive.
You know what I am productive at though (in the evenings late at night after I get all the kids to bed and a moment to myself)?? Internet shopping. Yeah, this time of year gets me every time. I think that I will be good and do Christmas shopping early and I end up just shopping for myself….starting in October.
Anyway all the internet shopping made me think that I haven't done a Friday Favorite Things in way too long so I though that would be the perfect post for today! Not all related to food or fitness just an FYI!
Anthropologie Cardigan– I am a sweater junkie, especially ever since we moved to places that actual experience fall and winter weather like Missouri and Washington. There is something I love about an ivory cardigan- I have a couple, but one is a cheap Old Navy cardigan that I definitely over-wear and it's starting to show. This one is soooo pretty. Want.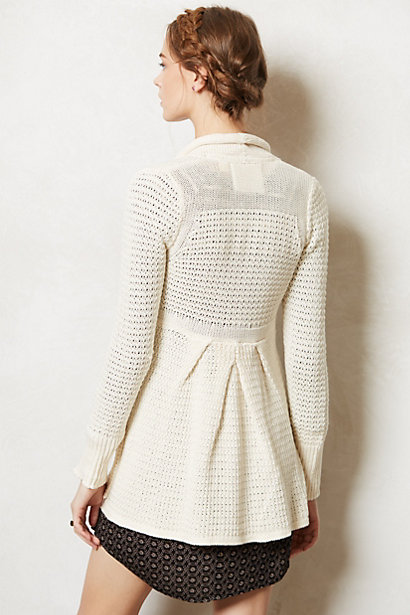 Trader Joe's Pumpkin Spice Coffee– so every year I have approximately one Pumpkin Spice Latte from Starbucks, then I get over the craving. They are just too sweet for my liking even though I order them with one less pump of syrup. I do love seasonal coffee in moderation. Ever since I started having kids I got in the habit of mixing regular coffee grinds with decf. It works for me on a regular basis because then I get to have two cups! So if I buy a flavored coffee, which I don't very often, I mix it with plain decaf so I'm getting a more diluted flavor. Again, this is just my preference as some of those flavorings can be a little over the top. This one at half strength is perfect for my fall mornings.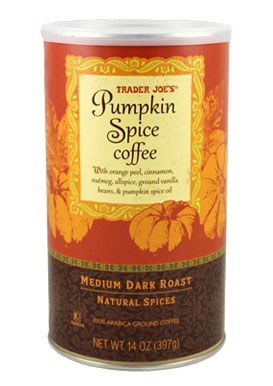 King Arthur Flour's Pizza Baking Stone– who knew King Arthur Flour sold stuff on their website? Not me! I bought a round pizza stone from Pampered Chef about a year and a half ago and it already broke, however I am a huge fan of using a stone for making pizza- it really results in a perfectly crisp crust. I did a little research and this one got great reviews plus I like the large size- which you could use for round pizza or a variety of breads. This one is on my list (pizza not included although it looks delicious).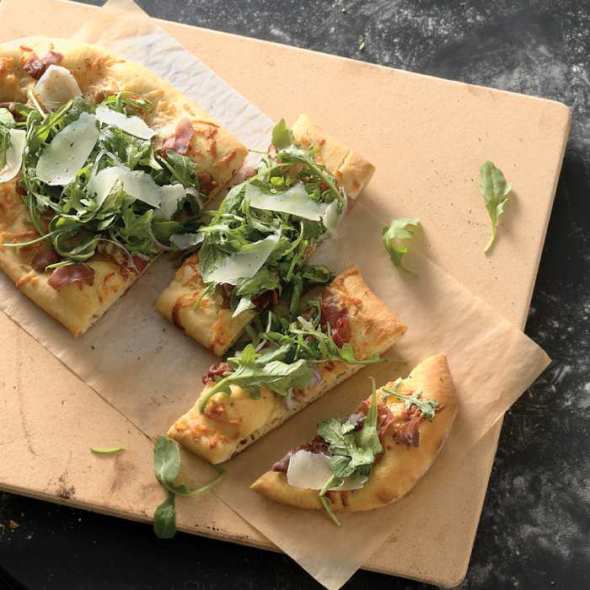 BCBC Boot – I am boot crazy right now. When you're pregnant and nothing else fits you tend to focus on shoe shopping! I thought about posting the Nordstrom's shoe catalog but decided to stop at these two- I obviously need a pair in this color and style.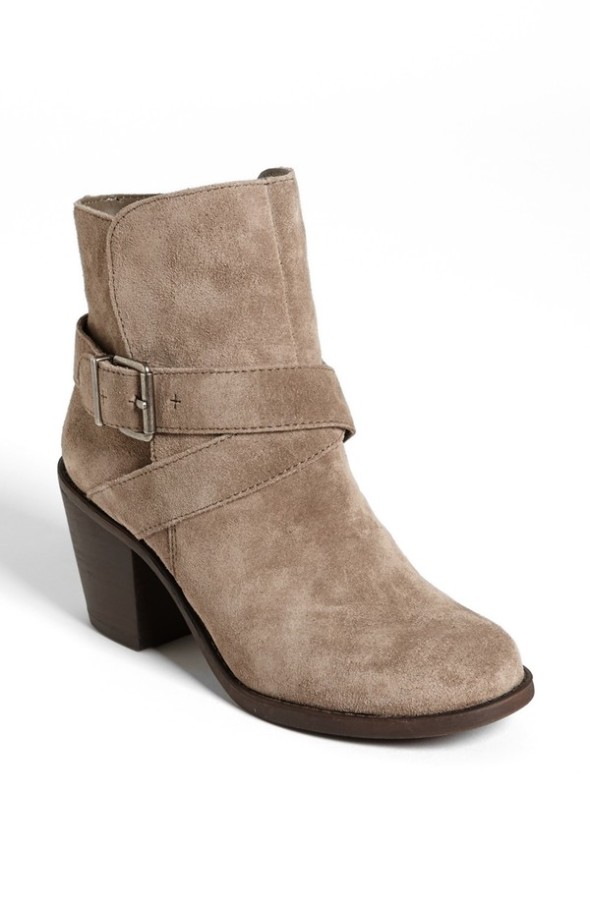 or these…similar yet different. Although they kind of resemble my brown cowboy boots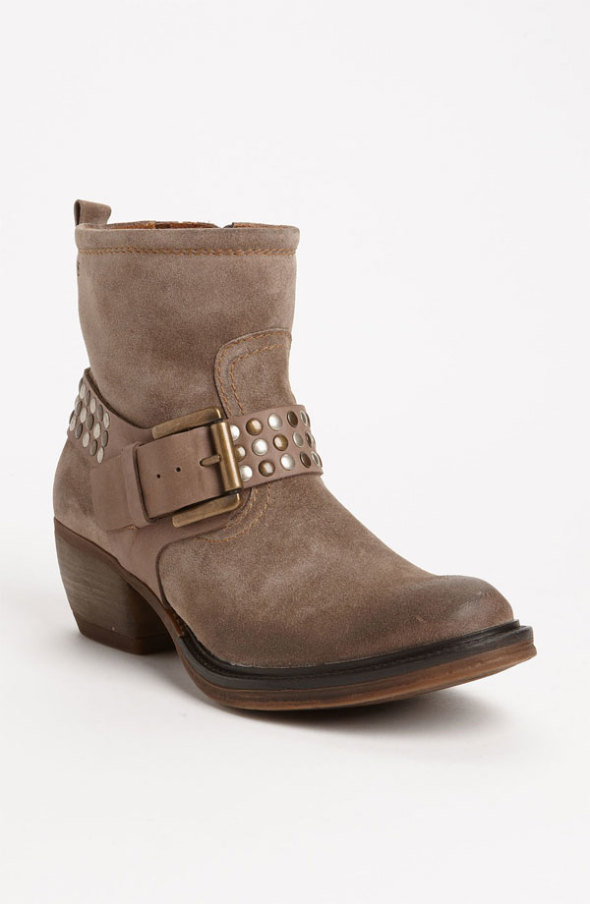 Faux Leather Leggings– does anyone remember when leather pants and skirts were so popular? I think I still have a black leather skirt and pants in storage that I've been holding just in case they came back into style..or I figured I could always use them as a Halloween costume (I think that of all my old 80s clothes). It looks like faux leather leggings are pretty popular right now. When I get my body back, I'd love a pair to wear with a long sweater and some booties. I will probably not be tucking in a shirt to show off my skinny legs (or lack there of) like the model.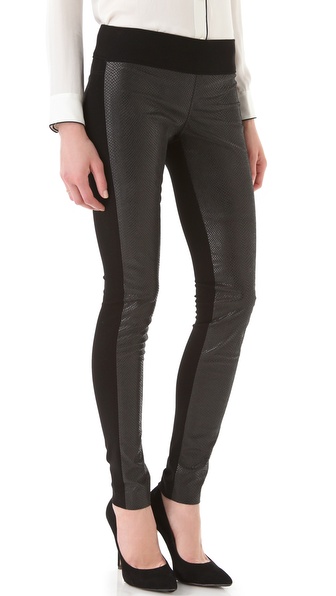 Under Armour Supergirl Shirt– Ok I don't actually want this shirt, but I think it's cute- they have batman and wonder woman too and you never know when you are going to need a superhero shirt!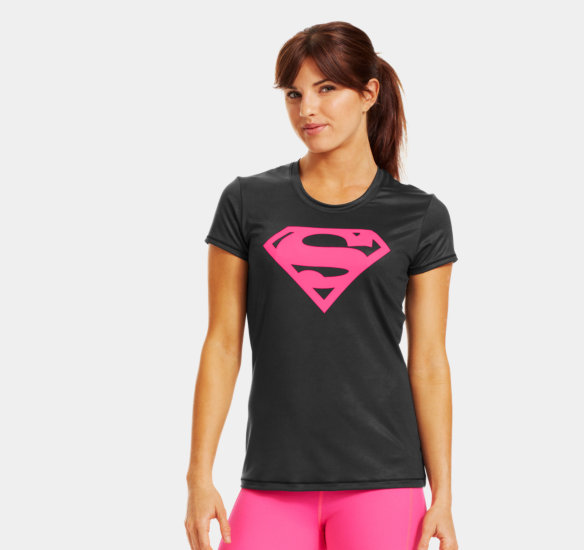 Under Armour Sweatshirt– I have been wanting an old school style sweatshirt- pull over with a hood. I always see people here in Washington, usually picking up their kids from school, in cozy sweatshirts…but this UA one is just a little updated and "cool" looking. Love this green, must have.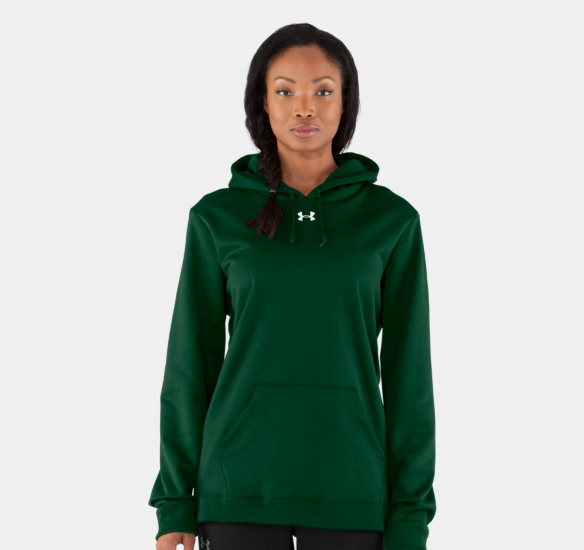 Pottery Barn blankets– Ever could use a new blanket for their couch, bed, favorite reading chair. I tend to hang on to mine for years but I have reminded myself that it's an easy way to update a room- pick out a new throw in a anew color! Love this cable knit one- looks so cozy!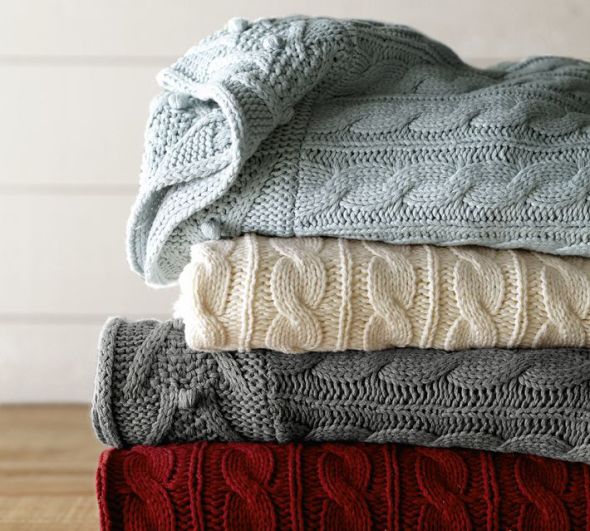 Well that's enough internet shopping for one evening. I browse way more than I actually buy but that's part of the fun! What ever did we do without the internet?!
By the way it's my oldest kiddo's 7th birthday today so we have a full weekend of birthday celebrating.
Hope you have a great weekend and maybe after my son's birthday party, I can get some of those recipes accomplished!