Goat Cheese and Herb Stuffed Chicken Breasts are simple yet fancy…a great dinner for date night, a dinner party or holiday meal.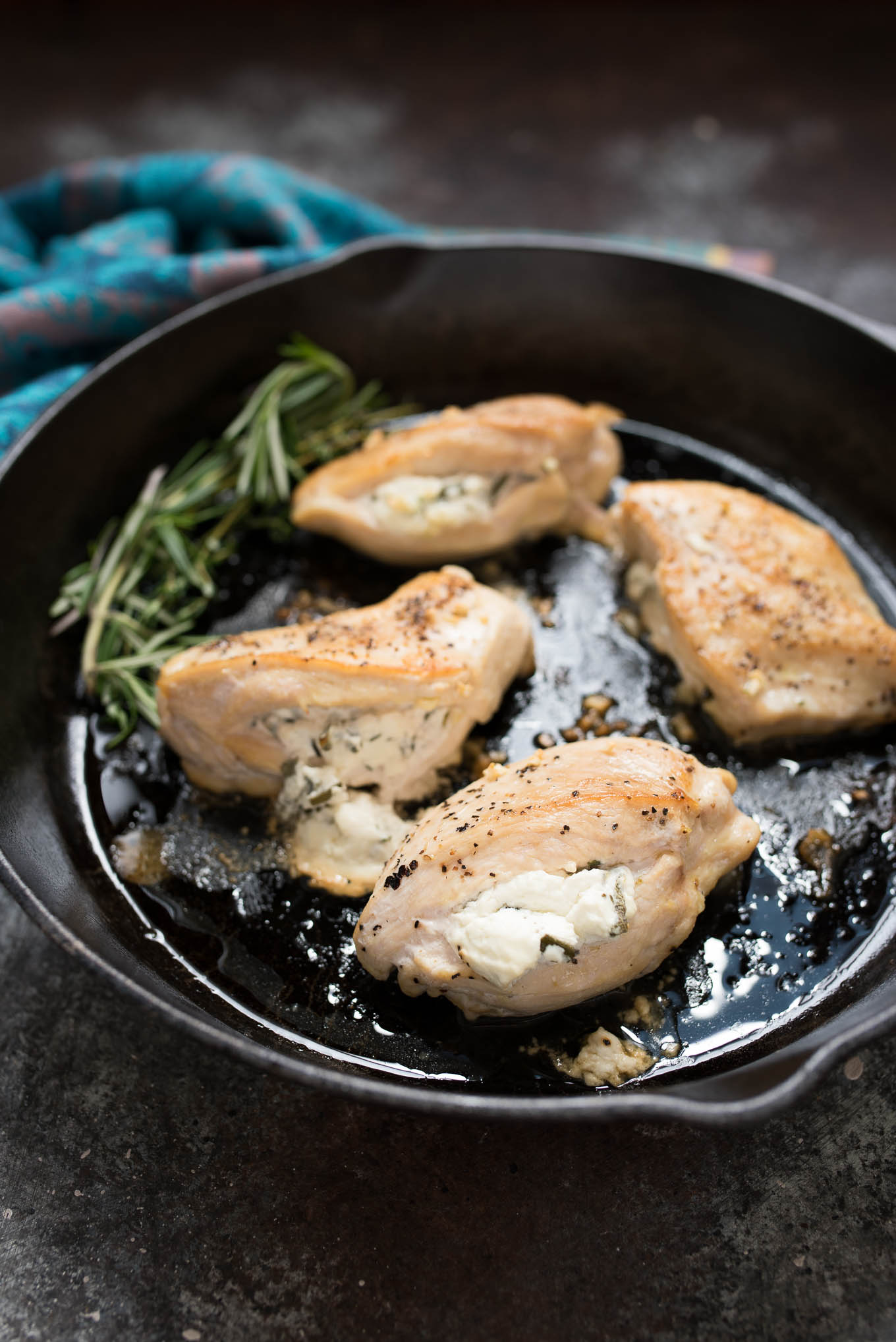 I am having a hard time getting work done being partially moved in. We are almost ready to move forward with new floors and continue to think up the best kitchen remodel as we all know how expensive those can get! In the meantime, it's been hard to get too settled, knowing we'll be moving stuff around soon.
Nevertheless, we are enjoying our new home in San Antonio and are ready for a fun filled spring with 3 kiddos in soccer and one who desperately wants to do dance and gymnastics (she's three so lowest priority, ha).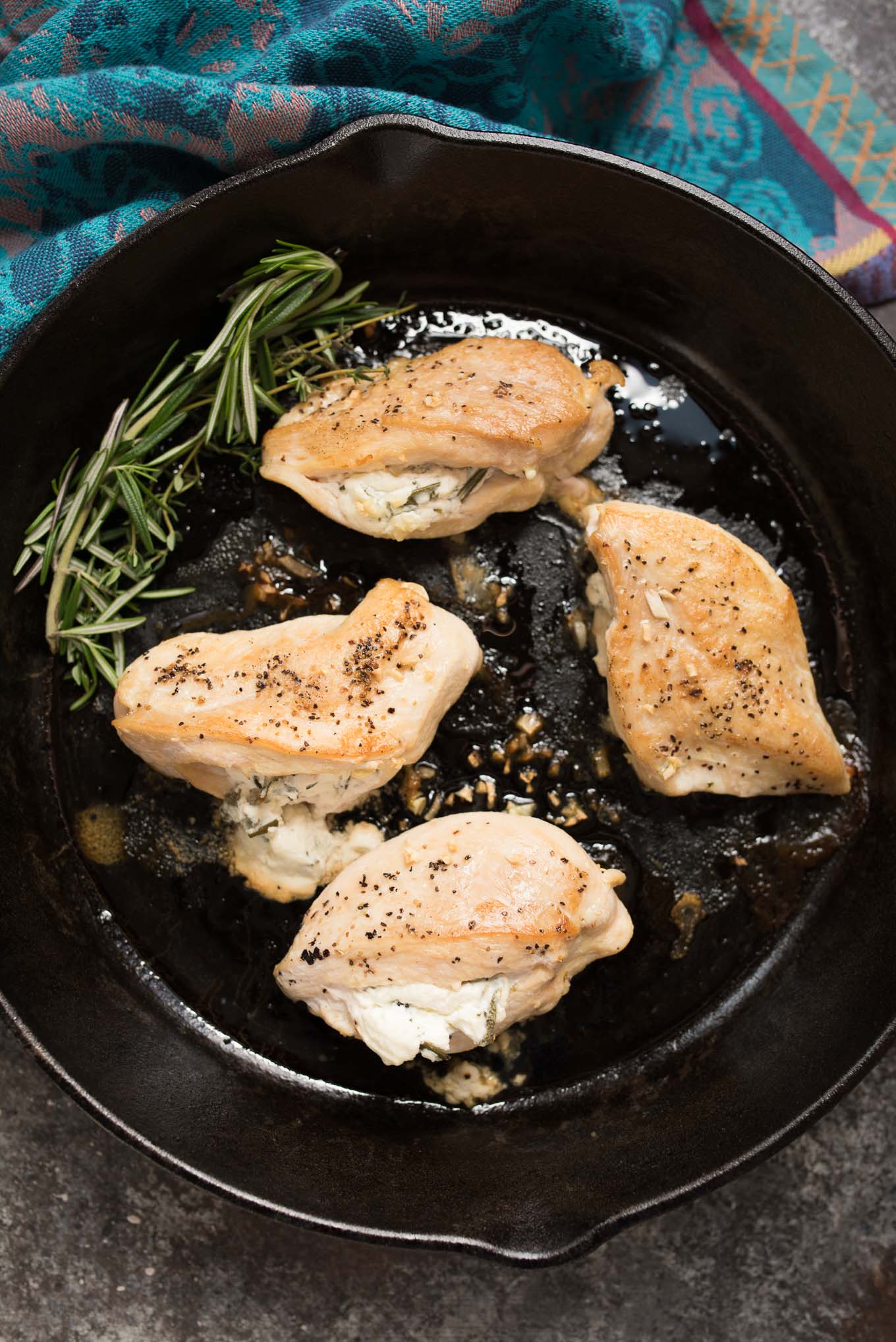 Cooking has been fairly light around here. I fill up on the gourmet meals at my parent's house and keep it simple over here.
Chicken is my go-to protein. There are like a bajallion ways to cook it and it taste different each time. Chicken parmesan, chicken tenders, chicken soup, chicken salad… you get the picture.
I made this chicken as a mini holiday meal a while back, but since the holidays are long gone, you could do it for a date night. You could serve it with a potato side (such as roasted, mashed, or spiralized) plus some roasted veggies and a salad.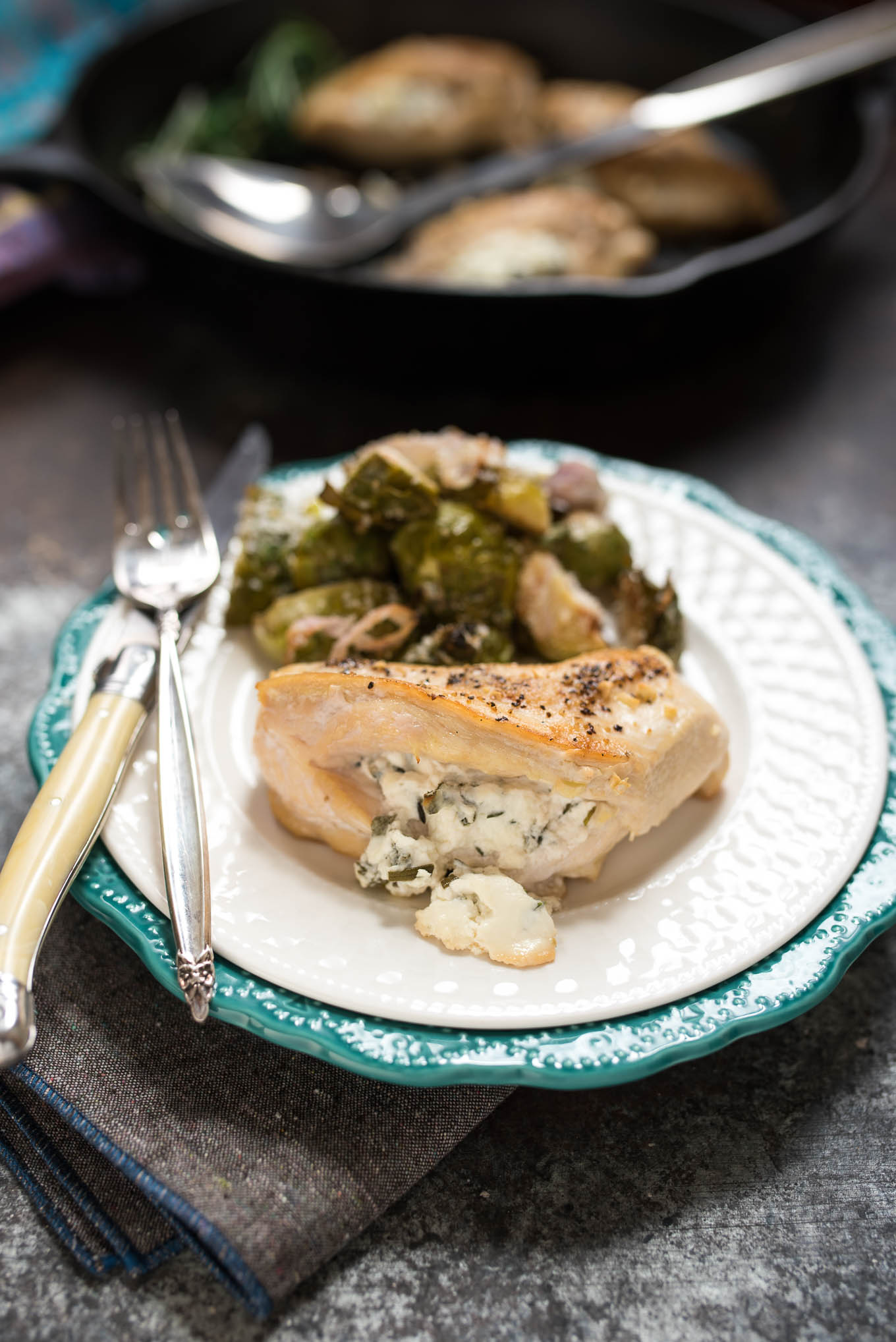 Use your favorite fresh herbs- any of them would work great, it's just a matter of your preference! The cast iron skillet is always a great way to cook your food and if you don't have one, I highly recommend one. They are so affordable and make your food taste amazing! This is the one I have (that's an affiliate link fyi which means I would make a tiny commission if you order through that link).
Hope you all have a great week!
Tell me, what herbs would you use for this goat cheese stuffed chicken? I think I am going to try basil and chives next time!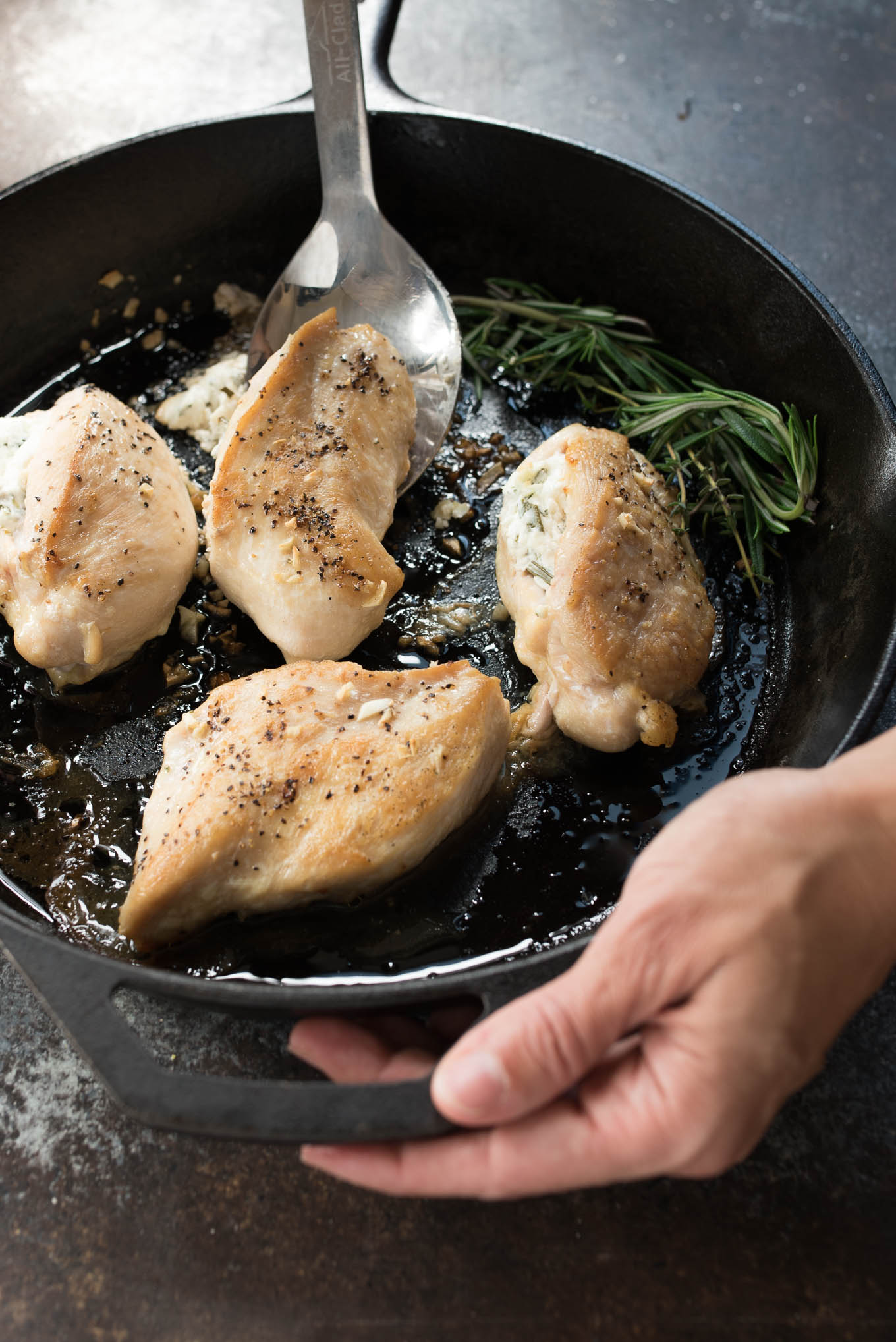 Goat Cheese and Herb Stuffed Chicken Breasts
This simple preparation is great to jazz up your chicken breasts- use whatever herbs you like!
Author:
Melanie F. | Nutritious Eats
Ingredients
4 small chicken breasts or 2 large cut in half, cut slit into each chicken breast (like a pocket)
2 ounces goat cheese
2 teaspoons lemon juice
2 tablespoons of chopped fresh herbs (I used 1 tablespoons fresh chopped sage and ½ tablespoon rosemary and ½ tablespoon thyme)
1 clove garlic minced
salt and pepper
1 tablespoon olive oil
Instructions
Preheat oven to 375. In a small bowl combine goat cheese, lemon juice, herbs and garlic. Cut a 2 inch slit into chicken breasts. Divide cheese mixture evenly amongst chicken pieces.
Season chicken with salt and pepper. In a large cast iron skillet (or other oven proof skillet), heat 1 tablespoon olive oil. Add chicken breasts and cook for 4-5 minutes, flip the chicken over. Finish cooking chicken in the oven for 15-20 minutes or until done.
Remove cast iron skillet from oven, let sit for 5-10 minutes. Serve with potatoes and salad.
Notes
Basil, parsley and chives would also be great options for herbs.