We are in our second week of the four week DietBet weight loss challenge I am hosting and today I thought we'd talk about healthy snacks. I know personally I get into the routine of eating the same few things for my snacks so I thought it would be helpful to make a list of some healthy snacking options.
I'll get to these easy and fun frozen pops in a minute.
Snacks are an excellent way to curb your hunger until your next mealtime. Eating frequent small meals helps to keep your blood sugars steady which in turn prevents you from feeling sluggish or overly hungry. Snacks are also a great way to get in all the food groups requirements. I am talking about planned snacks, not mindless munching (i.e. after dinner when you are clearly not hungry but just feel the need to eat).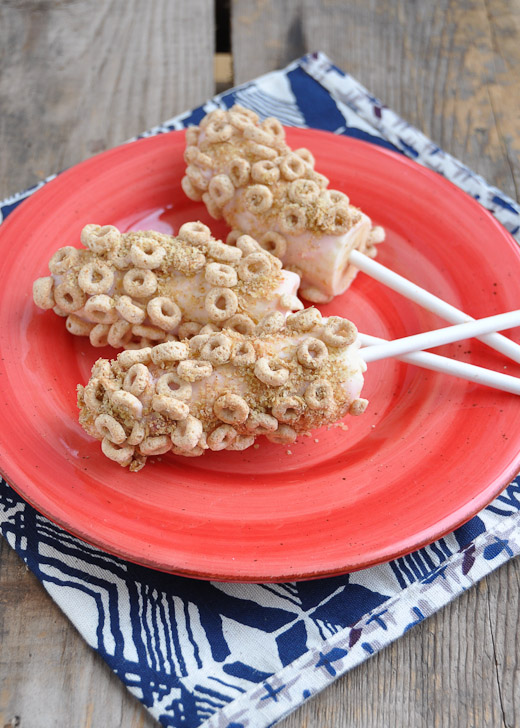 Snacking when you're not hungry is definitely an undesired behavior. You must be very mindful when it happens in order to kick the habit. That is a whole other post, but for now let's talk about some healthy planned snacks that you could incorporate into your day.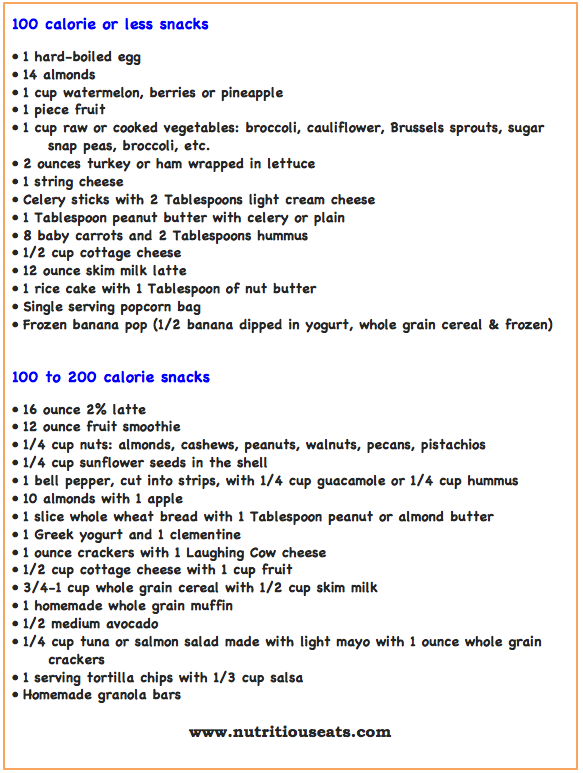 Speaking of healthy snacks, I made these frozen banana pops for my kids the other day. Of course they don't have to be just for kids if you are a fan of frozen bananas. I could have rolled them in a variety of fun toppings, but I wanted to keep them as nutritious as possible so I chose strawberry yogurt, cheerios and wheat germ. Of course melted chocolate and sprinkles were calling my name, along with peanut butter but I wanted to make these nut-free for my son who has yet to be introduced to nuts and I wanted to keep these low in added sugar. The kids loved them just the way they were!
Can I also say if you have older babies (mine is 14 months) these are awesome. It kept my boy occupied in his high chair for about 30 minutes. He started picking the cereal and eventually got to the banana which took it's time to soften up. He was a mess and loved every bit of it!
You can make as many as you'd like and once they are frozen, transfer them to a zip lock freezer bag for storage. These are also a great snack for the kids to help make.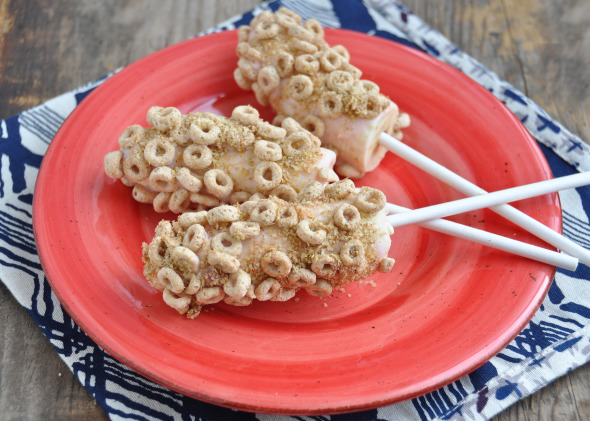 Frozen Banana Pops
Ingredients
2 firm bananas, cut in half crosswise
4 oz organic yogurt (any flavor will work)
½ cup cheerios
1 Tablespoon wheat germ
Instructions
Place wooden stick into cut ends of bananas. Place yogurt on a plate and cereal/wheat germ mixture on another plate.
Roll banana in yogurt, using spoon to coat it well.
Next roll yogurt covered banana in cereal mixture, using a spoon or your fingers to press mixture gently onto yogurt.
Place on a wax paper lined plate and refrigerate 1 hour or until firm. Once frozen, you may layer banana pops with waxed paper and transfer to a plastic bag for storage.

I most often snack on fruit, nuts and hummus & crackers. One of my goals for 2013 is to make more homemade snacks, especially for the kids. I'll be sure to share my favorites!!
Questions: What are your go-to favorite snacks?