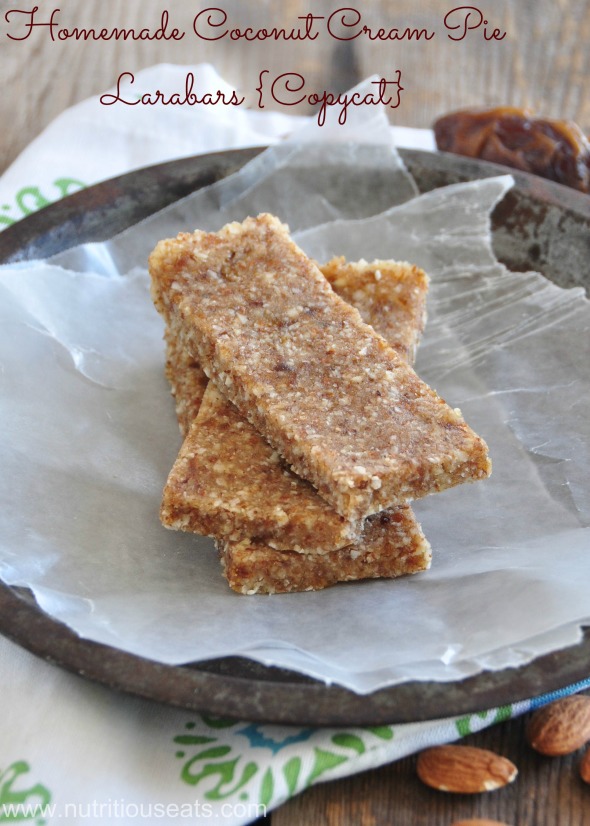 Hi friends! It's good to be back! I ended up taking 2 weeks off of blogging after my husband came home from his business travel.
He's had a light work schedule since he got back so I couldn't get enough family time. It's funny how it took no time at all for things to go back to normal. We are just thrilled to have him home again.
He arrived the Monday night, Memorial Day, then that first weekend our good friends from Texas came to visit us which was totally awesome. They have 4 kids the same ages as ours but ever since we got back in the military we only get to see them once a year. The kids had a blast catching up, as did the adults, and we enjoyed some amazing Washington weather.
They left on Tuesday morning then this past Friday my husband's brother from Texas surprised him for a visit (I was in on the secret but nobody else). It was priceless to see my husband get home from work on Friday to be greeted by his brother. Best surprise ever! So tomorrow marks the start of our first normal week as a family of six! Hubby goes back to work full time, kids finish up school and all activities resume (including blogging)!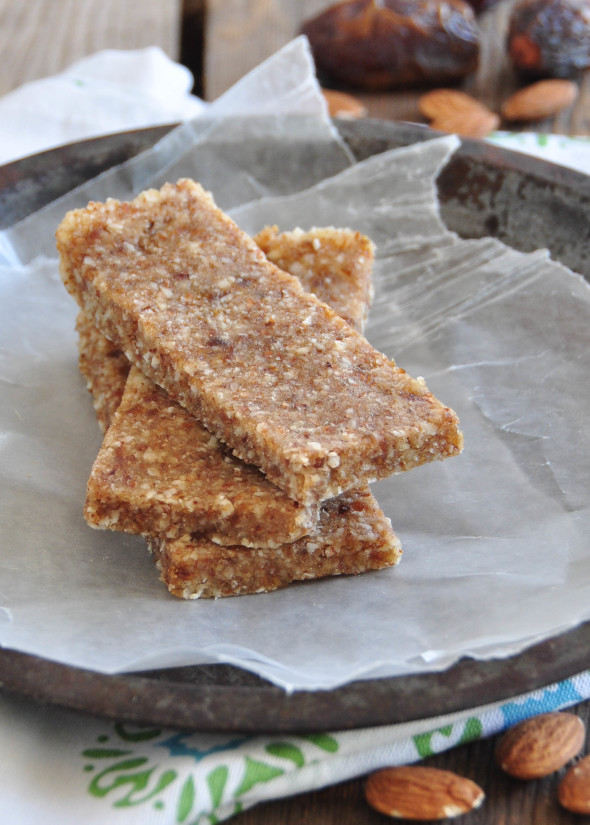 So with my husband being back home, I can already see the grocery bill rising again. He pokes fun at me that I spent more on groceries when he was gone, but I really think that was because of baby stuff like diapers, wipes, etc. from adding a fourth kiddo to our family while he was away. In fact I am sure of it.
Anyway, my hubby can EAT. Well for one thing, he's a guy. Two, he's super lean and workouts out daily. Three, he's back home after 9 months in Afghanistan so he's enjoying all his old favorite foods from home. I think I need to get a job to cover our groceries!
One thing I started making a couple months ago are these copycat homemade coconut cream pie Larabars. You can find copycat Larabar recipes all over the net, but this is my version.
My husband loves these so much that I decided they should be on my blog. These are honestly better than the regular Larabars in my opinion which can sometimes be too sweet for my tastes.
I decided to keep measurements simple at 1 cup each- don't you love that? I also added a little water to help the mixture come together easier.
After I popped the mixture into the refrigerator to set I decided to look up other recipes online to compare- basically everyone did something slightly different- some recipes used less coconut, some more dates, some added coconut oil (which I don't see necessary as you are already using a cup of raw coconut), some used more water….so I am thinking this recipe is pretty forgiving!
I looked at the Lara bar ingredient list again after I made my bars are realized they had cashews too, in addition to the almonds. So if you really wanted you could to half almond, half coconut instead of 1 cup almond, but using all almonds works wonderfully!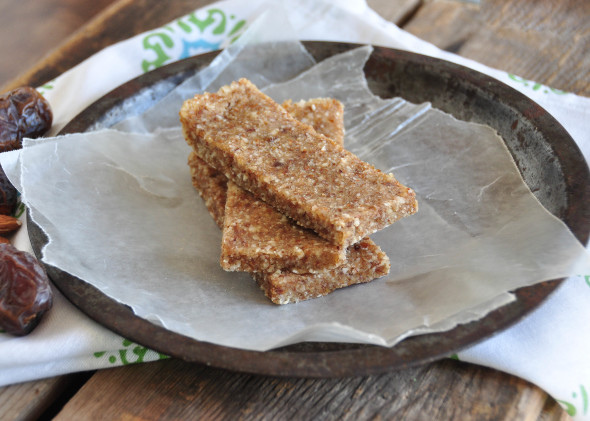 It doesn't get much easier than that friends!
I will definitely be getting back to meal planning soon now that he is home and I have another person to cook for (that actually doesn't complain about what I make).
Hope you all have a wonderful week!
Homemade Coconut Cream Lara Bars
Ingredients
1 cup unsweetened coconut flakes
1 cup unsalted almonds
1 cup pitted & chopped Medjool dates (~7-8 large ones)
¼ cup water
Instructions
Line a 8x8 baking dish with foil, coat foil with cooking spray and set aside.
In a food processor blend nuts and coconuts until a medium fine texture. Add chopped dates and water and process for ~1 minute or until a balls starts to form.
Transfer mixture to pan and pat down using your hands or a rubber spoon (spray a squirt of cooking spray into your hands if mixture is too sticky for you to handle).
Refrigerate for 1+ hours or until firm. Remove foil from pan. Cut into 8 bars or smaller squares if desired.
Questions: Are you a fan of Larabars? Have you tried making your own at home? Favorite flavor?