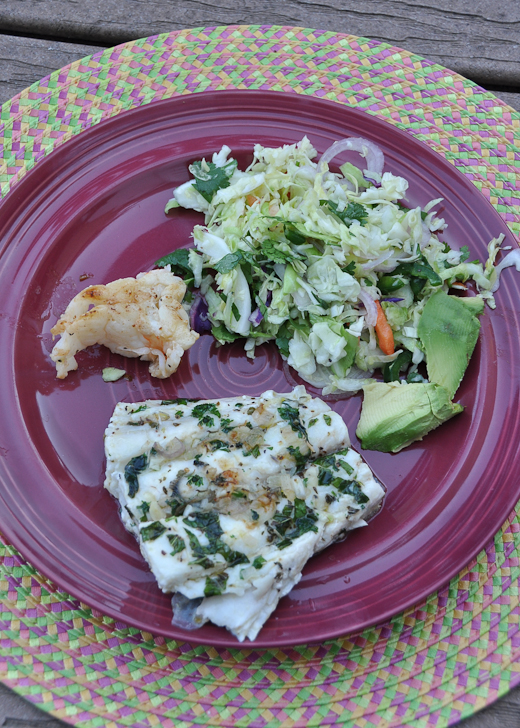 Even though weare only an hour away from Seattle, we don't make it up there very often. Since my mom is visiting we wanted to take her to Pikes Place Market and our favorite Greek restaurant on Saturday. I've been to the market a few times now but this was my first time buying any of the fresh seafood. We splurged on fresh halibut, giants prawns and scallops.
I wasn't even planning on taking pics, but couldn't resist and though the food didn't get styled properly, at least I still got a picture before the sun set.
I had lots of fresh herbs on hand so I decided on an Italian style halibut- basil, parsley, garlic, shallots…. how could you go wrong?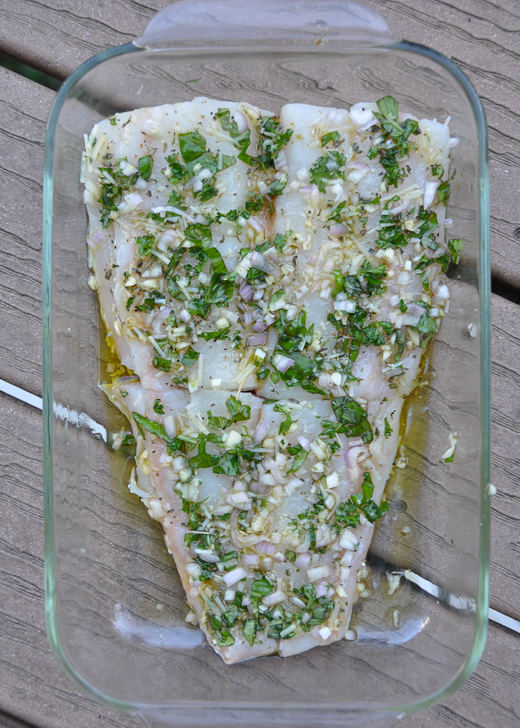 Taking some time to marinate…..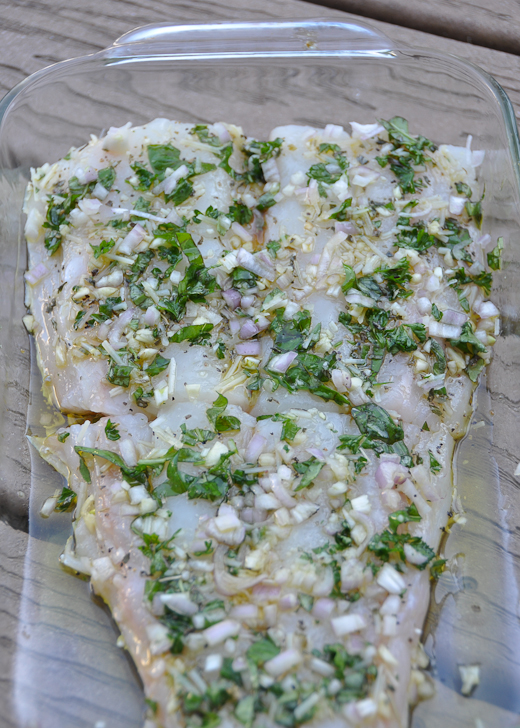 The halibut was ridiculously delicious. So mild, buttery and fresh. My husband said it was the best fish he'd ever had. Whoa! I will definitely make it again and think this style of preparation would be good on any white fish.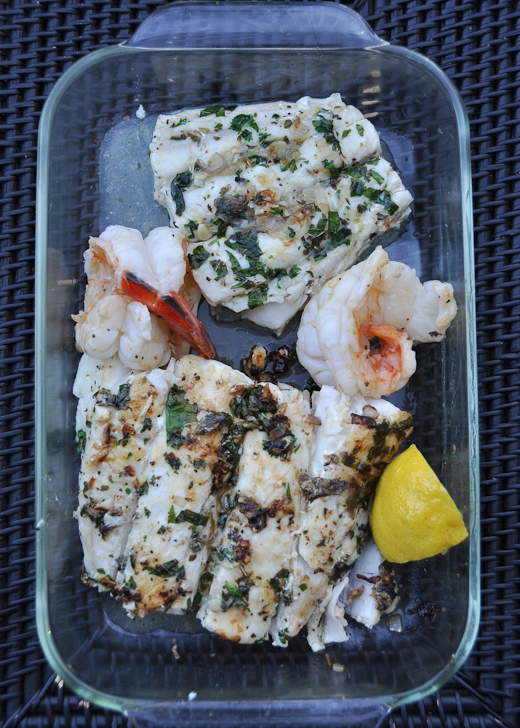 Hope you all had a wonderful Easter. We went to church, came home to find the Easter baskets that the Easter bunny delivered while we were gone, made a simple lunch of ham, deviled eggs, fruits, veggies, dips & cheese/crackers, sipped on mimosas and enjoyed the perfect day- 70 degrees and clear skies. Have you ever tried uncured, preservative-free ham? SOOOOO good.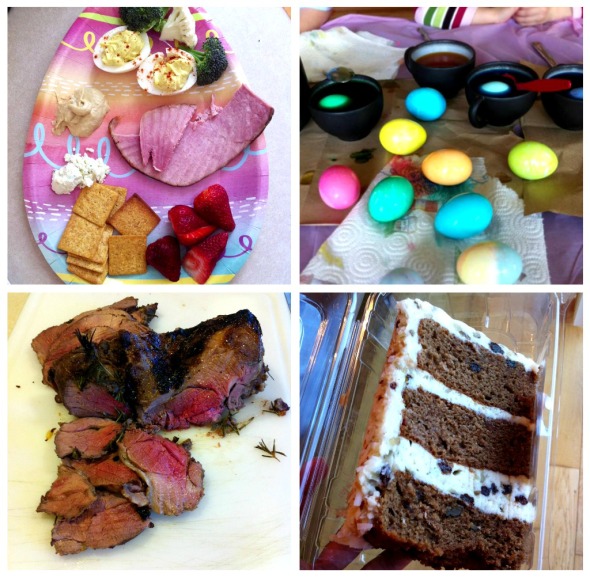 Then we prepped for our lamb dinner (bottom left), took short naps, had an Easter egg hunt and relaxed. It couldn't have been a more perfect day! This food blogger even took a break from baking dessert and picked up carrot cake instead of making it! Best part, no tempting leftovers!
It's rare we capture a full family photo so I am including it!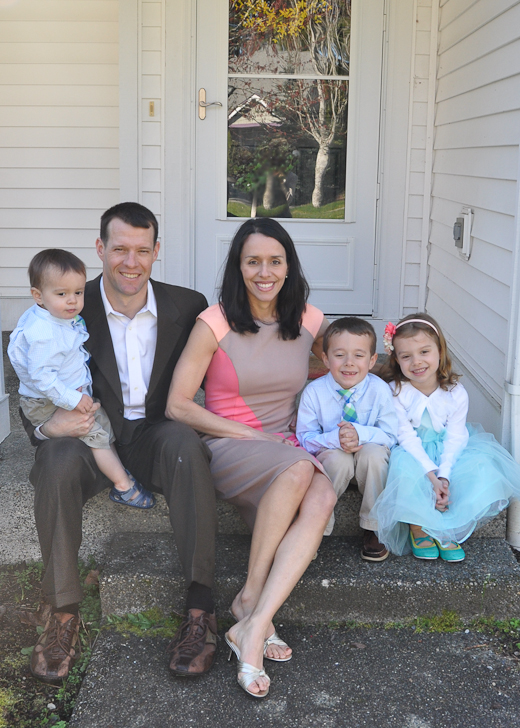 Two of my three babes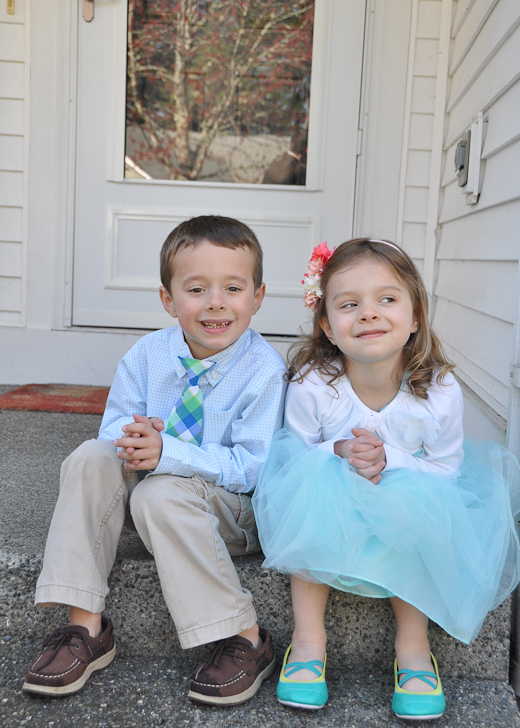 and my youngest…this little guy turns 17 months tomorrow!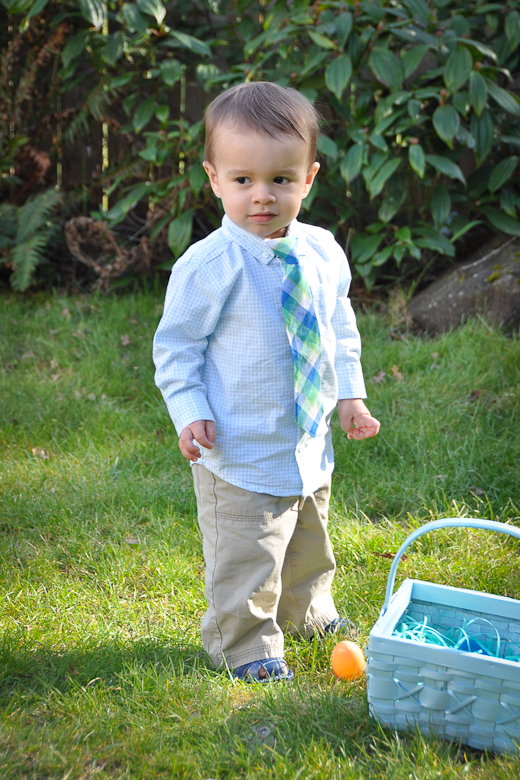 So sad my mom leaves tomorrow, but it's been great having her. Hope you get your hands on some fresh fish and enjoy this Italian style halibut recipe!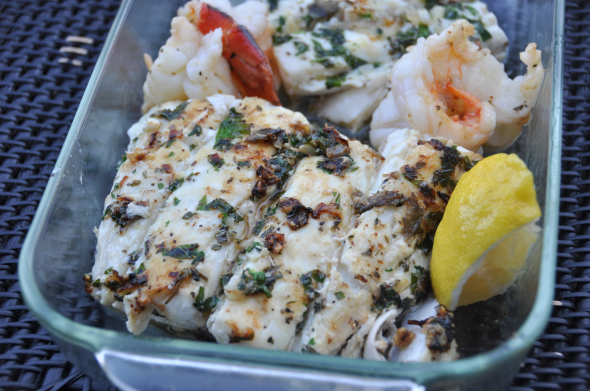 Italian Style Halibut
Ingredients
1½ pounds halibut
~3 Tablespoons olive oil
2 Tablespoons fresh chopped basil
1 Tablespoon fresh chopped Italian parsley
1 Tablespoon dried Italian seasoning
2 Tablespoons minced shallots
1 large minced garlic clove
1 Tablespoon Parmigiano Reggiano
salt and pepper
White wine (a few tablespoons)
Lemon wedges
Instructions
In a small bowl, mix olive oil through parmesan cheese.
Place fish in a baking dish, season fish with salt and pepper. Pour herb marinade evenly over fish, gently rubbing in with your fingers.
Marinate in refrigerator for 1 hour (if possible).
Heat a skillet on medium heat, add a drizzle of oil, place skin side down for ~3 minutes, flip fish cook additional 2 minutes, flip one more time back onto skin. Pour in a splash of white wine and cook one more minute or until fish is opaque. Serve with fresh lemon wedges.
Notes
Adjust cooking time depending on thickness of fish. You are just looking for the fish to become opaque. This would also be great on the grill. The original recipe called for ½ cup parmesan cheese but I wasn't looking for that flavor. I only added 1 Tablespoon but you could do more or none depending on your preference.


Recipe adapted from Bobby Flay, the Food Network
Question: For those that celebrate, how was your Easter? Are you a fan of halibut?