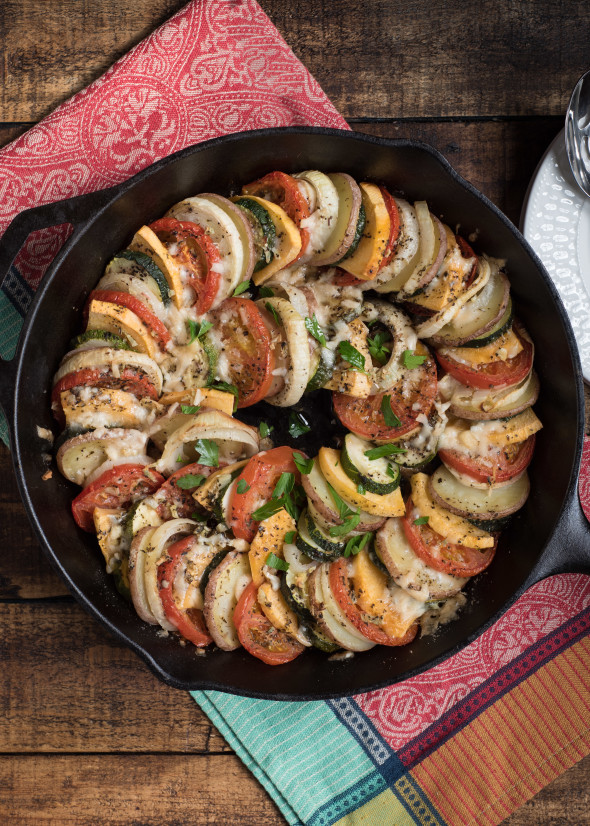 It's Recipe Redux time! I always love seeing what they chose for the theme. These month is:
A New Ingredient for the New Year
I already knew I was going to make these vegetables for dinner so when I was at the store, I thought about what new ingredient I could use to change it up. I looked over to the only vegetables I always avoid= turnips, parsnips and rutabaga.
I have eaten all of these vegetables in restaurants, but they just aren't ones that I feel compelled to cook. And it has nothing to do with their nutritional profile because all vegetables are healthy choices.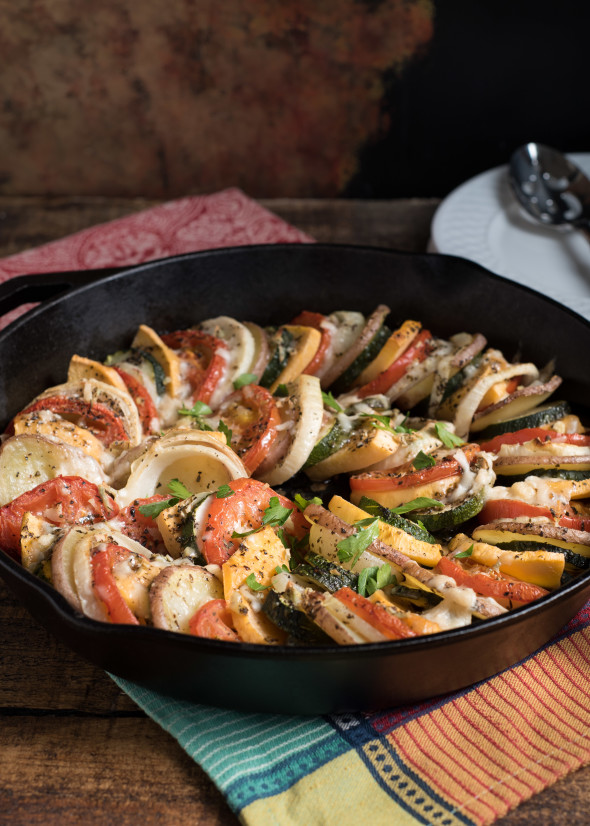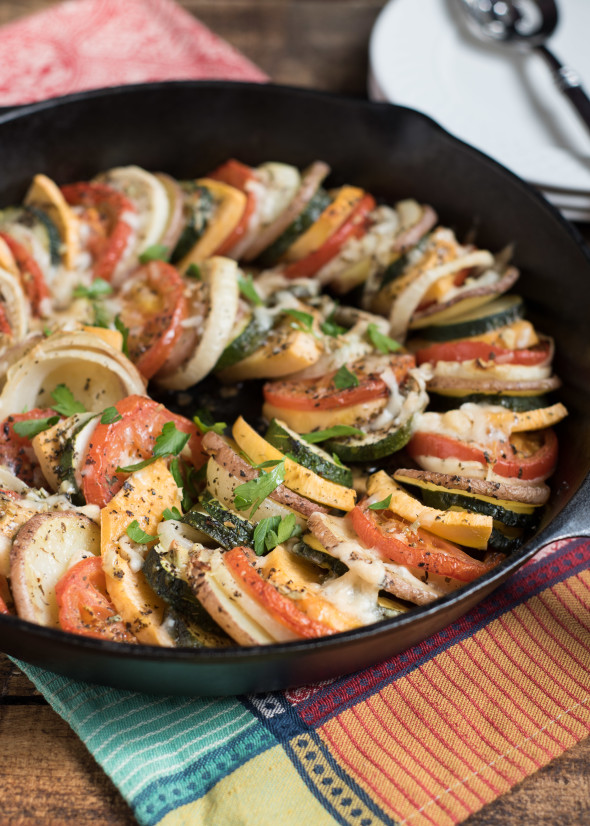 For example, rutabaga is high in fiber, potassium, Vitamin C and A just to name a few. And once I saw it I immediately knew my mind was made….this ugly root-like vegetable, was sadly looking at me. He said "pick me!" so I did. I was intimated for about 1 second and then I figured how hard can it be to cook a vegetable?
What I liked about the homely guy was that it was easy to peel (does anyone else feel like vegetables have personalities?). I contemplated a vegetable peeler but my good ol' google search resulted in advise of just using a paring knife and cutting off the ends. Done.
I just cut the rutabaga into slices that that were about the same size as all the other veggies and into the cast iron skillet it went.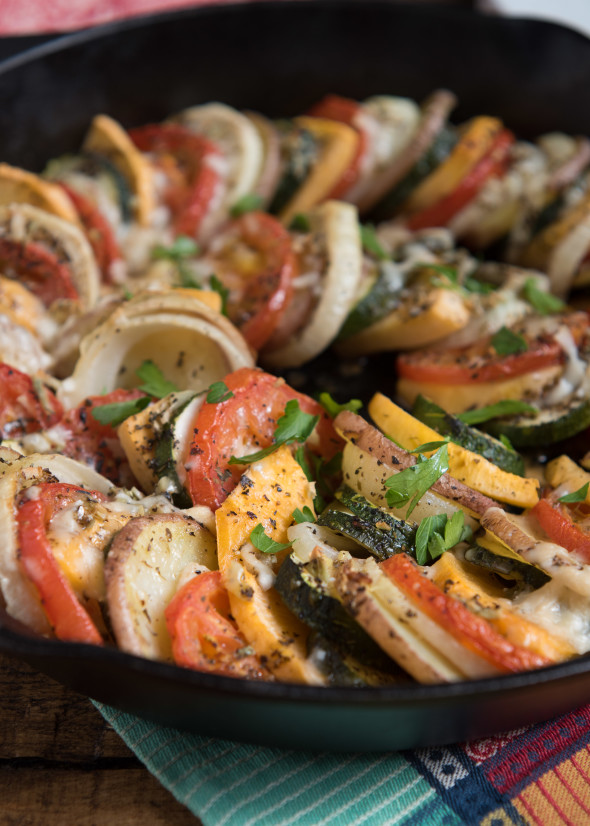 Just layer it in the dish along with the other veggies, sprinkled with oil, garlic and herbs a little cheese and baked it until tender. Super easy side dish that feels a little fancy and goes with so many simple protein options.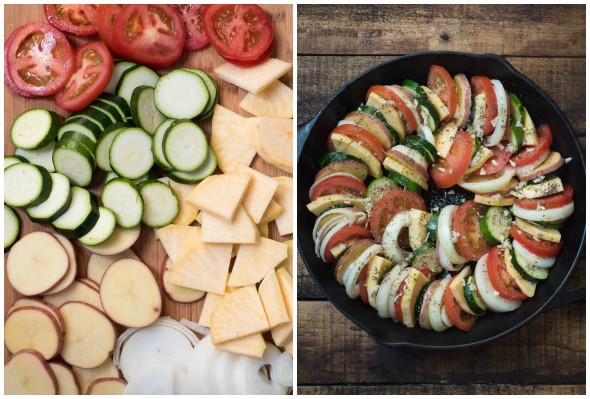 I liked the way it turned out, but next time if I use the rutabaga I think I need to slice it a tiny bit thinner, that sucker takes a while to cook! To make this vegan just omit the cheese or use a vegan Parm (which I've never tried).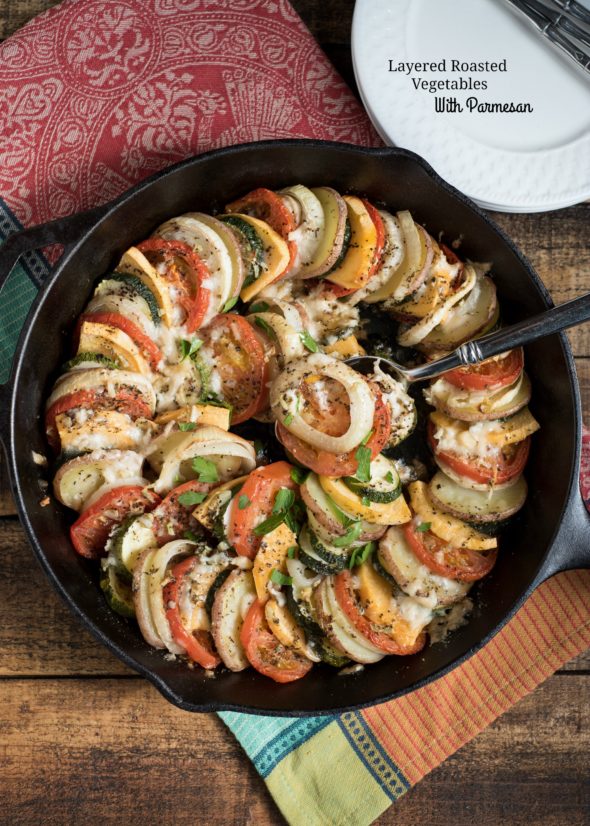 Overall- I am happy I tried cooking with rutabaga, but still don't think I will reach for it all that often due to the plain flavor and starchy texture (I'd rather have more potatoes). I still totally suggest trying new vegetables, getting in a variety and experimenting. You never know when you'll find your next favorite food!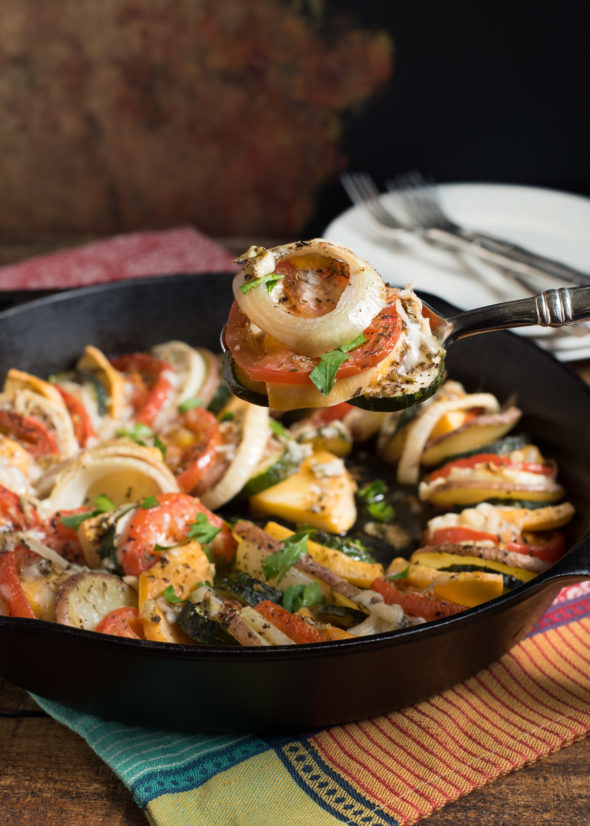 With or without rutabaga, you still need to try this perfect veggie side.

Layered Roasted Vegetables With Parmesan
these simple layered roasted vegetables will add a little bit of fancy to your next meal.
Author:
Melanie F. | Nutritious Eats
Recipe type:
Vegetable Side
Ingredients
2 large (or 3-4 small) red potatoes, washed and cut into ¼ inch slices
1 small rutabaga, halved and then halved again, cut into ⅛ inch slices
3 large beefsteak tomatoes, cut into ¼ inch slice
1 medium onion, cut into ¼ inch slices
2 medium-large zucchini, cut into ¼ inch slices
3 tablespoons olive oil divided
2 large cloves garlic, minced
½ teaspoon salt
¼ teaspoon pepper
½ teaspoon dried basil
¼ teaspoon dried oregano
½ cup shredded Parmigiano Reggiano cheese
Instructions
Preheat oven to 375 degrees. Add 1½ tablespoon to a large cast iron skillet or baking dish. Layer vegetables in a repeating pattern, drizzle with 1½ tablespoons olive oil, sprinkle with garlic, salt, pepper and dried herbs. Cover with foil and bake for 35 minutes. Remove foil, sprinkle with parmesan cheese, cover with foil again and bake for another 25-30 minutes. Remove foil for the last 5 minutes and make sure potatoes and rutabaga are tender before removing. Let sit for ~10 minutes.