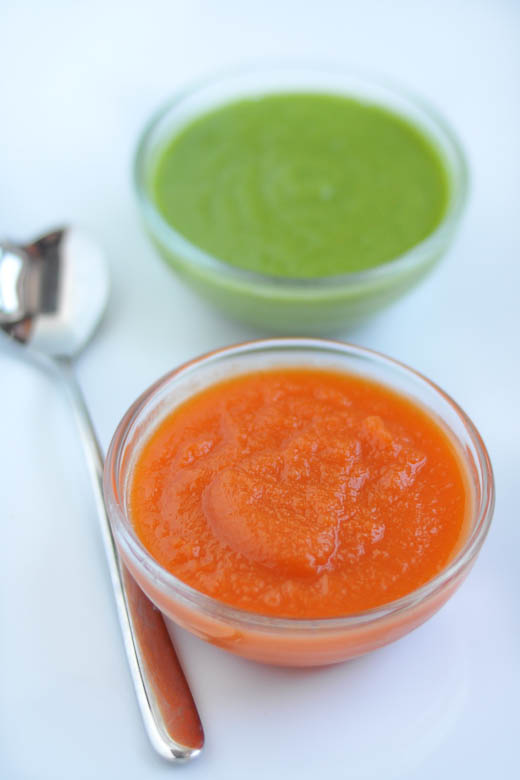 I was thrilled to have the chance to review the Baby Brezza One Step Baby Food Maker.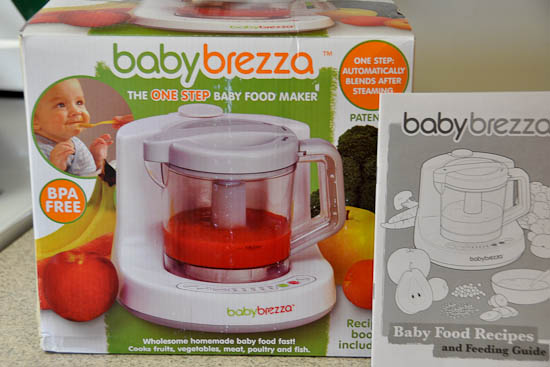 It couldn't have come at a more perfect time because in a few more months my little guy will be ready to start eating some solids. I have made a little baby food in the past for my other kids using a stove-top steamer and my blender. I'll be honest, I didn't stick with it because it was kind of a pain; pulling out 3 pieces of equipment was not ideal (the pot, steamer and blender). On the other hand,the Baby Brezza couldn't be simpler. This machine is a dream because you can steam and blend the food in one step and can set the machine to do it all automatically. It all happens in the same bowl so there is not transferring of hot food to another bowl. I love that it's not a huge machine. It has a 2 1/2 cup capacity which is the perfect amount in my opinion.
You can steam anything from fruits, vegetables, meats, etc. Any combination you can think of will work. It also reheats and defrosts food- so convenient! When the machine purees automatically, it purees it to a very smooth consistency. As your baby gets older and you want to offer more texture, you'd probably want to set the machine to just steam. Then when done steaming, you can use the puree button yourself to control the texture. I can't stress enough the ease of leaving the food all in the same bowl from steam to blend.
I tried out carrots and peas because those are the veggies that I had on hand (and I didn't think anyone in my family would mind me using up the frozen peas). It was all so easy.
Just put water in the steamer compartment, set your settings and let it do it's thing.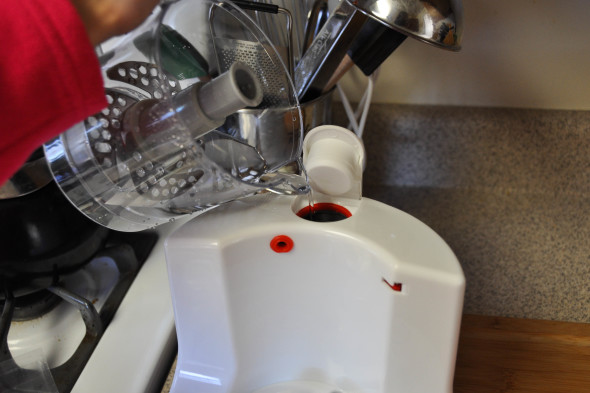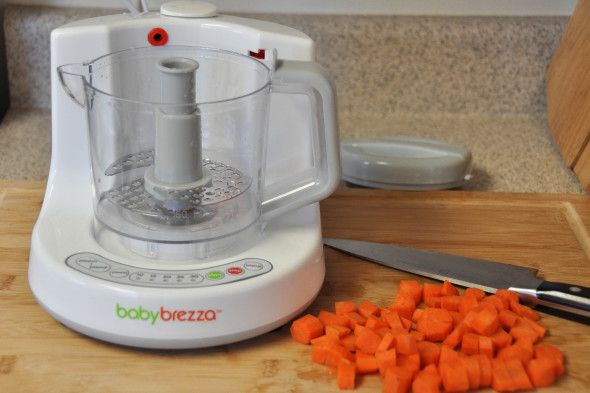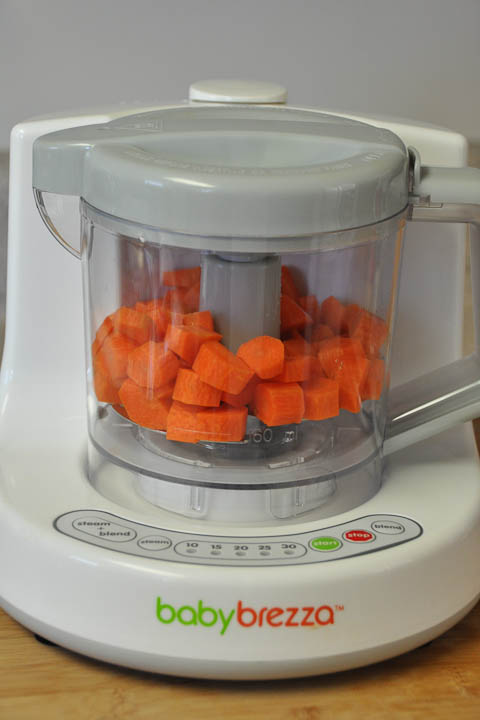 I set the machine according to the manual's instructions and in 20-25 minutes (different for each fruit/veggie) I heard it beep. I came back to this bowl of perfectly blended carrots. Once blended, just let it cool and either feed your baby or transfer the puree to small portions to keep on hand in your fridge or freezer.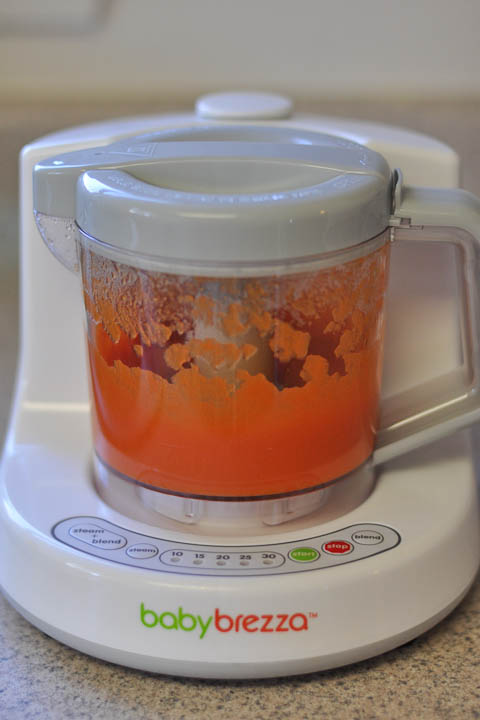 Making your baby food is WAY more affordable than buying those little packages for 50 cents a pop. You can also make large batches in a day and freeze individual portions. I like using an ice cube tray to freeze small portions. Once frozen, just pop the cubes out into a freezer bag until needed. Another great thing about this making your own baby food is not having all the waste you have with the store-bought baby food containers- you can go through a lot of those plastic or glass baby food jars in the span of the baby's first year. This product has made me realize just how easy it can be to make baby food at home and I now know I will stick with it because of the ease of this machine.
Advantages to Homemade Baby Food:
Less package waste
More affordable
More nutritious- less additives and fillers
Fresher food to feed your baby
Fast and easy
The Baby Brezza comes with a recipe book and all the instructions to get you started. I highly recommend spending the money on this as soon as your baby starts solids. You will definitely save in the long run and start your baby off on the healthiest diet he or she can have. For more info go to Baby Brezza's website.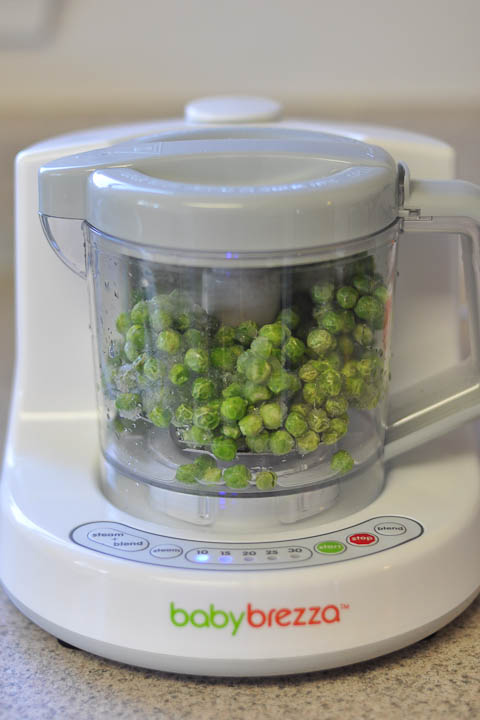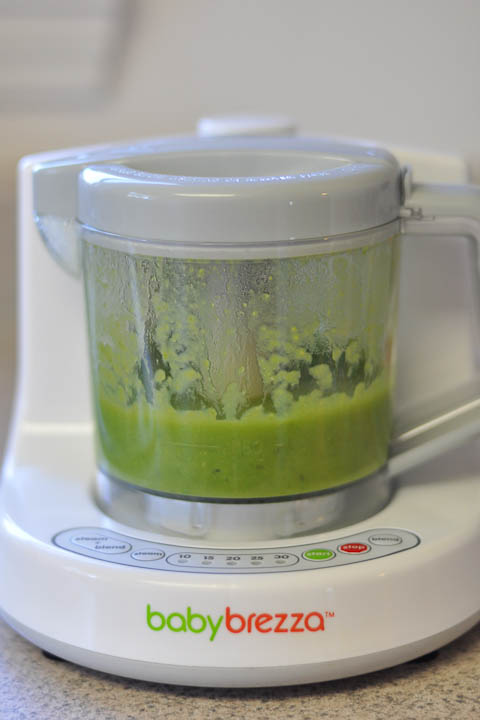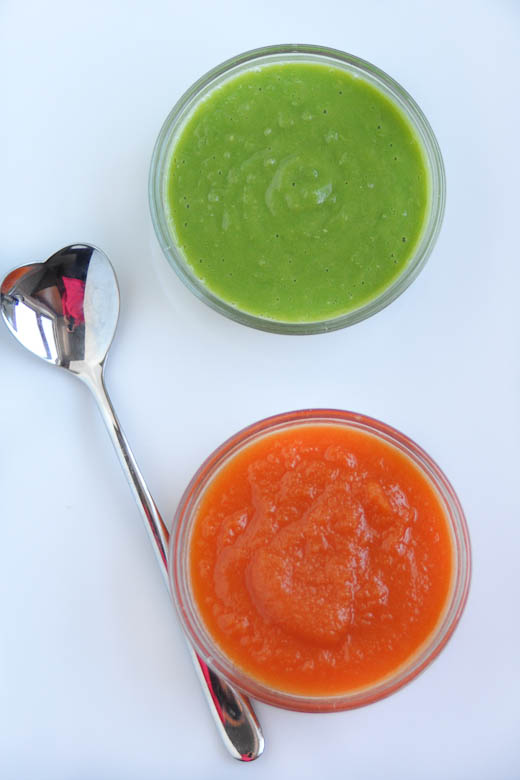 Hope you enjoy this product as much as I do!
Here a quick video that will tell you a little more about the product. Click here.

Disclaimer: The folks from BSM Media contacted me about doing this review. I was sent one Baby Brezza to review and keep. No other compensation was provided. The opinions stated, as always, are my own.

Pin It