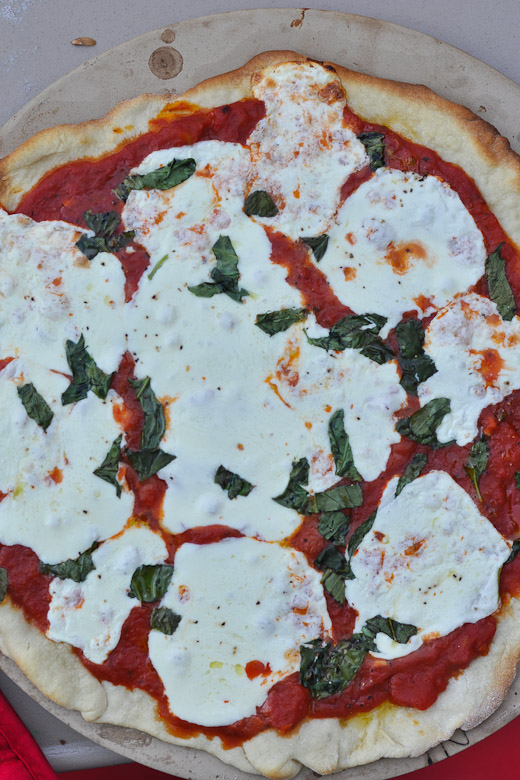 Cooking on a budget is today's theme and I'll tell you why: my oldest has a birthday this month, he turns 6, then it's Halloween, two days later my baby turns 1, then there is Thanksgiving, then my birthday, my daughters 4th birthday and Christmas are all in December. Oh and we are also taking a trip to San Diego in December to join my husband who has work there. Holy cow! Poor family planning to have 4 family members with Oct/Nov/Dec birthdays.
All I can think of is how expensive the next few months will be and what I can do to cut costs. I'm a food blogger who likes to have a good meal every night (or almost) and the kids and I eat quite a bit throughout the day…I spend A LOT of money on food. That is where I will focus my efforts.
So my plan is to cut my food budget big time until Thanksgiving. I have a pretty well stock pantry as of now so I am thinking between that and some freezer food, I will just have to worry about buying fruits, vegetables and maybe some dairy products.
My husband won't be eating dinner with us for the next week due to his schedule so I am going to make a very basic meal plan that will be cheap and using up food I have on hand. I spent $50 at the grocery store this weekend and hopefully will only need to buy a little more fruit later in the week.
I am slightly concerned because my whole family just eats so darn much! The kids are always hungry, they plow through snacks- yogurts, fruit, applesauce, cheese sticks, etc. It should be interesting but lucky for them I have a decent supply of food carried over from last week's shopping.
What do you like to make when you are trying to cut back on spending? Anyone else feel the monetary stress of the upcoming Holidays? I'd love for you to join me in my penny-pinching thrifty upcoming meal plans.
Here is my thrifty (yet somewhat uninspiring) meal plan for the week:
Sunday
Chicken Fajitas, Beans, Guacamole (this was a treat because I had frozen chicken breasts and the good Tortilla Land tortillas)
Monday
Leftovers
Tuesday
Egg Scramble with Bell Pepper, Onion and Zucchini, Side of Toast or Tortillas (eggs are a great value!)
Wednesday
Creamy Tomato Soup, Pesto Pasta (for kids), Salad (using canned tomatoes for soup, pasta of course is super cheap)
Thursday
Sandwiches (probably PB for kids and Veggie or Turkey for me), Greek Salad
Friday
Pizza (I'll probably make the Margherita again- making homemade dough is very inexpensive, basil is from our garden, I always have the canned tomatoes but the good ones run $3.5-4.00 for a large can,  I'll I need to buy is the cheese)
Saturday
?
I made this Tomato, Basil, Mozzarella Pizza last week (otherwise known as Margherita). It is truly one of my favorites. I experimented with a different crust- this one has more yeast, less flour and created a thiner, cracker-like crust. It paired perfectly with these toppings. I could eat this every. single. day.
The directions below may seem long but you make the dough ahead of time and the sauce can also be done ahead of time. It comes together quickly.
Enjoy the recipe and let me know if you are interested in slashing the food budget a little!

[print_this]
Margherita Pizza
Pizza Dough (recipe to follow)
~1/2 cup tomato sauce (recipe to follow)
8 ounce fresh mozzarella, cut into slices
1/3 cup fresh basil, chopped (can reserve a little to use when pizza comes out of oven)
salt
pepper
Olive oil
Pizza Dough: 
1 teaspoon sugar
1 cup warm water (113 degrees F)
2 packages active dry yeast (1 Tablespoon)
2 Tablespoons olive oil, plus more to coat bowl
1 teaspoon fine sea salt (I used Kosher)
2 1/2 cup all-purpse flour, plus more for dusting
Tomato Sauce
1 garlic clove, minced
1 Tablespoon olive oil
28-ounce can San Marzano crushed tomatoes
14-ounce can diced tomatoes
1/2 teaspoon oregano
Salt
Pepper
1/2 teaspoon basil
DIRECTIONS FOR PIZZA DOUGH: 
1. In the bowl of a stand mixer dissolve sugar in warm water and sprinkle yeast on top. Let stand for 10 minutes or until foamy.
2. Add olive oil, salt, then using the dough hook mix in the flour. Mix on low speed until dough comes togehter. Add more flour if needed and allow machine to knead the dough until smooth.
3. Turn the dough onto a floured surface and knead by hand for about 2 minutes (dough should no longer be sticky). Place dough in an oiled bowl and turn to coat surface. Cover with plastic wrap and let sit an warm area for about 1 hour or until doubled in size.
4. Turn out dough onto a floured surface and divide in half. Form into smooth, tight balls. Cover loosely with a floured kitchen towel and set in a warm place to rise again for 30 to 45 minutes.
5. When ready to use, press dough with fingers to flatten as much as possible. Drape dough over hands, stretching to desired size and thickness. Place dough on a floured pizza peel. Makes 2 pizzas.
DIRECTIONS FOR TOMATO SAUCE: 
In a medium sauce pan saute 1 clove finely chopped garlic in 1 Tablespoon of olive oil for a minute, add 1 (28-ounce) can San Marzano pureed tomatoes, 1 (14-ounce) can diced tomatoes, 1/2 teaspoon dired oregano, 1/2 teaspoon dried basil,  pinch of salt and pepper to taste (this varies depending on if you are using no added salt tomatoes). Simmer for 5 to 10 minutes while preparing dough and toppings.
DIRECTIONS FOR PIZZA: 
1. Preheat large pizza stone in oven on bottom rack at 500 degrees. When ready to bake pizza, pull out pizza stone and sprinkle it with a little flour or cornmeal, transfer pizza dough using pizza peel, cookie sheet or carefully place it on with your hands (note this dough is a bit stretchy so make sure what ever you are using to transfer dough to hot stone is well floured. I stretch mine to ~14-15 " round crust.
2. Working quickly, as soon as the dough hits the hot stone spread tomato sauce over it, lay on sliced mozzarella and ~ 1/4 cup chopped basil. Sprinkle with salt and pepper and a drizzle of olive oil. Quickly brush the edges of crust with olive oil to ensure browning. Bake for 12 minutes or until edges are lightly browned and bottom is crisp. Turn  pizza stone 180 degrees half way through to ensure even baking.
When pizza comes out of oven, let it rest for 5 minutes. Cut and serve with any leftover fresh chopped basil if desired.
Pizza dough from Guy Fieri via Better Homes and Garden
Pizza recipe from Nutritious Eats 
[/print_this]
Question: What's on your meal plan this week? Do you need to cut food costs like me? What is your favorite inexpensive meal? Join in the conversation!
Don't want to miss a post? Make sure to sign up to receive emails from Nutritious Eats. I love hearing from you! Please leave a comment, ask a question or just say hi. And if you've enjoyed this post, please pin, share, tweet or stumble away so that others can enjoy eating healthy with us! Thanks for reading!