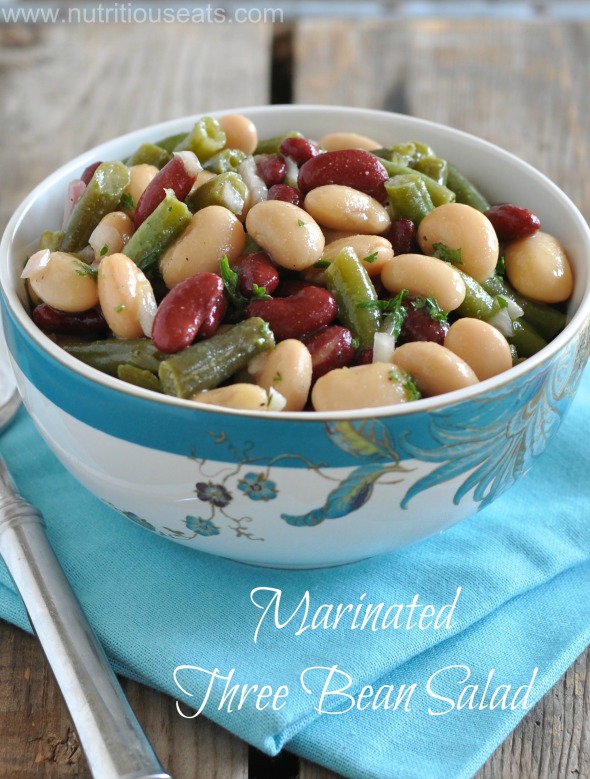 Hello friends! Quick visit today as I take a break from Spring Break activities- the elementary schools here in Washington (state) have their break so late here, but the weather is truly spring-like so I am happy!
Here is the scenario, it's Saturday afternoon and someone invites you to a BBQ dinner for the following evening. You are not able to get the grocery store but you really want to contribute a dish. What do you bring?
Well if you have a well stocked pantry and freezer this is the perfect answer! I wasn't sure if it would be a hit, but this three bean salad turned out very tasty and went perfectly with the barbecue chicken, potatoes and salad we had.
Then my mom came in town and we had the leftovers with our salmon and salad the following evening, even better! She loved it too so to the blog it went.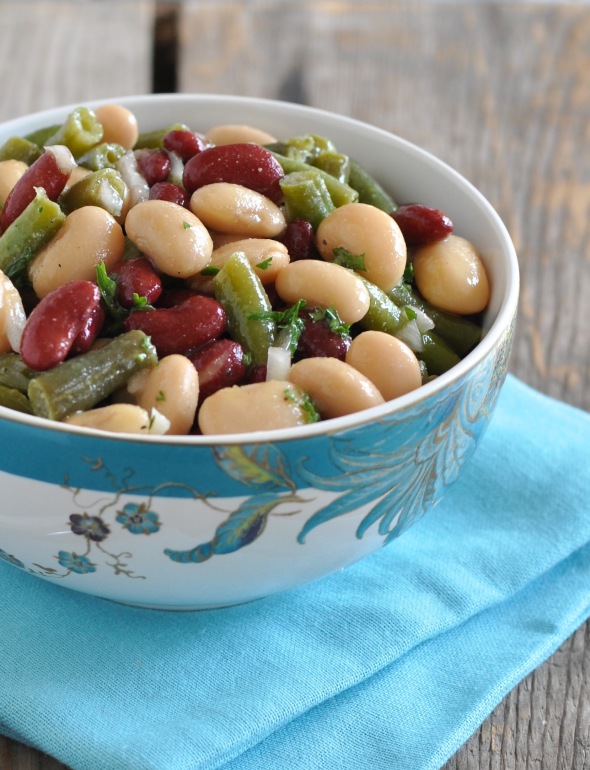 The butter beans are a must in this dish- they are so good!
Luckily I often blog in reverse. Meaning, if I think a dish might turn out well, I go ahead and photograph it. Then if it gets good reviews from who ever is eating it, I will at least have the pictures. Obviously I don't always do this, but it's pretty handy when I do! My kids think I am strange, that's for sure!
Make this over the weekend and enjoy it in your salads all week- it only gets better with time, but try to get the 24 hour marinading time in for best results. Have a great weekend!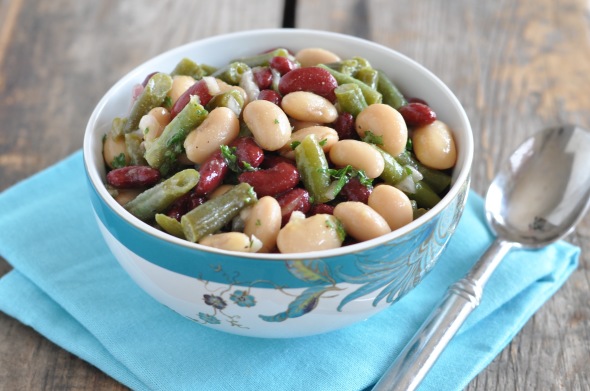 Marinated Three Bean Salad
Ingredients
1 (14 ounce) can Butter Beans, rinsed and drained
1 (14 ounce) can Red Kidney Beans, rinsed and drained
1 (12 ounce) bag frozen cut green beans, defrosted
⅓ cup diced shallots
3 Tablespoons minced fresh parsley
Dressing:
¼ cup red wine vinegar
½ lemon, juiced
1 Tablespoon dijon mustard
2 teaspoons honey
¼ teaspoon salt
¼ teaspoon black pepper
2 cloves minced garlic
¼ cup olive oil
Instructions
In a large bowl combine the 3 beans. Add shallots and parsley.
In a small bowl whisk together red wine vinegar and the next 6 ingredients (through garlic). Slowly, drop by drop to start, whisk in the olive oil until well combined. Pour dressing over the beans and stir to combine. Let salad marinate for at least 24 hours.
Notes
This salad gets better with time. Let it sit at room temperature at least 30 minutes before serving. If you plan ahead you can use dried beans!
Question: What is your favorite last-minute dish to bring to a potluck or dinner? What is your favorite salad bar topping??