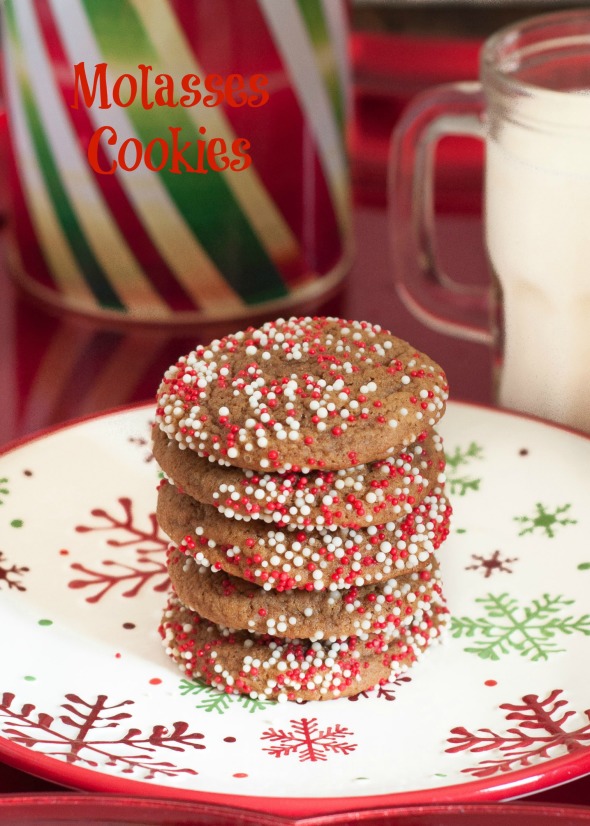 I always thought it would be fun to host one of those Holiday cookie exchanges where guests bring dozens of one kind of cookie and swap them with the other guests so that each person goes home with a nice variety. However, somehow it's 8 days away until Christmas and I am not sure organizing one of those is going to happen. Darn. Maybe next year?
It's really hard to beat a good homemade chocolate chip cookie in my opinion, but during the Holiday season I try to branch out a bit- it only comes once a year after all, so I try to stick with the delicious seasonal treats like these Molasses cookies.
I.Love.Molasses. The flavor is so unique.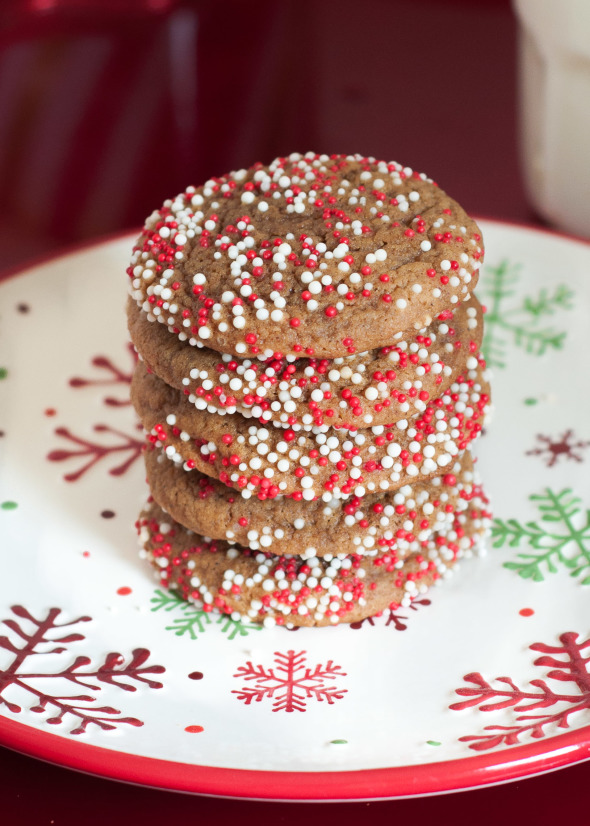 These cookies are so yummy, super soft and perfect to dunk in some hot cocoa or coffee. And they are actually not overly sweet which is nice. I love the little texture the nonpareil candy coating gives the cookies but you can omit them if you want.
My must-haves during the Holidays are roll-out sugar cookies, decorated of course, gingerbread or molasses cookies and pumpkin bread/muffins. Mmmm. I just got excited for more Holiday baking.
I don't know about you, but I've got a lot to do in the next 8 days! 'Tis the season!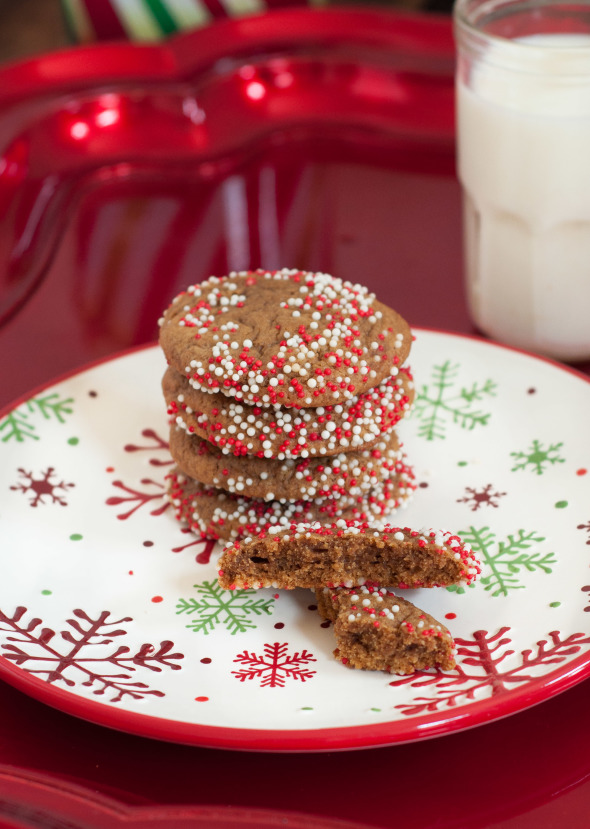 Molasses Cookies
spicy, soft and chewy Molasses cookies are perfect for Holiday baking- they go great with a cup of hot tea or coffee.
Author:
Melanie F. | Nutritious Eats
Ingredients
1 cup all-purpose flour
1 cup whole wheat flour
1 teaspoon ground ginger
1 teaspoon ground cinnamon
½ teaspoon ground cloves
½ teaspoon salt
½ teaspoon baking soda
¾ cup (1½ sticks) unsalted butter, softened
¾ cup sugar
⅓ cup dark molasses
2 large eggs
Instructions
Preheat oven to 350 degrees. Combine the flour, ginger, cinnamon, cloves, salt and baking soda in a mixing bowl.
Cream the butter, sugar and molasses together in a large mixing bowl with an electric mixer on medium seeped until smooth. Add the eggs and beat until smooth. Stir in the flour mixture until just combined.
Place the bowl in the refrigerator for 10 minutes or up to 6 to allow dough to firm up. Scoop batter by heaping tablespoonfuls and gentry roll into a ball, roll ball in a bowl of nonpareils and place onto parchment lined baking sheets, leaving a few inches between each cookie. Bake cookies until the edges are firm but tops are still soft, 10-12 minutes. Let them stand on baking sheet for 5 minutes
Notes
Recipe adapted from Mom's Big Book of Baking
Need some more inspiration? Check out this awesome assortment of Holiday cookies from FitFluential Ambassadors, including myself. Click 
HERE
.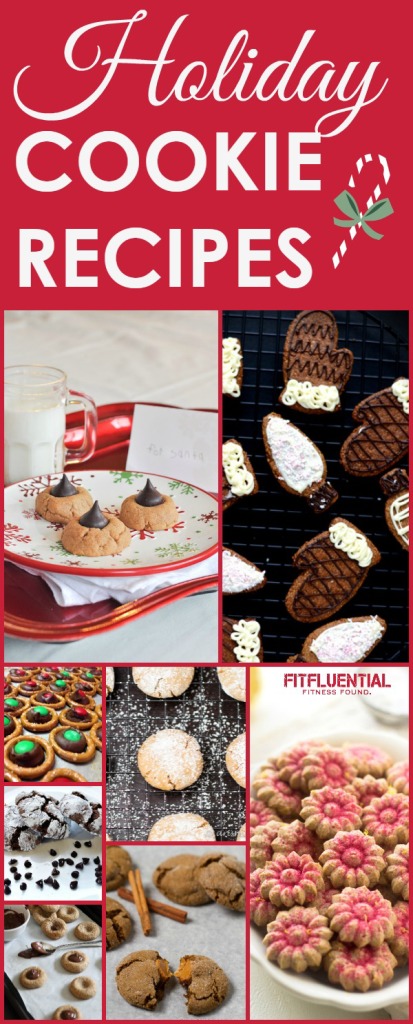 What are your favorite Holiday cookies?